5 Great Folk Horror Movies
A List...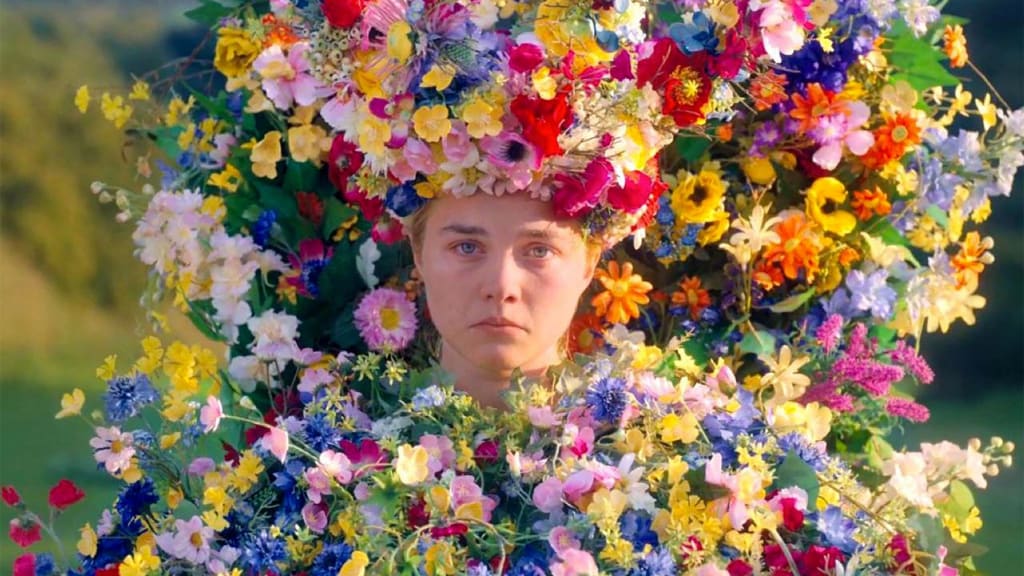 Folk Horror, as everyone knows by now, is my all-time favourite sub-genre. It is a beautiful blend of all the different fears of urban life: a fear of belief, a fear of cults, a fear of the countryside and a fear of isolation. City dwelling has turned us into rats running in a maze and so, the silence and eerie calm of the tall grass, the long stretches of countryside or the depths of the forest would obviously make our stomachs turn and brains turn mushy with terror for a while.
I would like to share with you 5 great folk horror films that I think you should definitely watch if you have not already...
5 Great Folk Horror Movies
1. The Wicker Man (1973)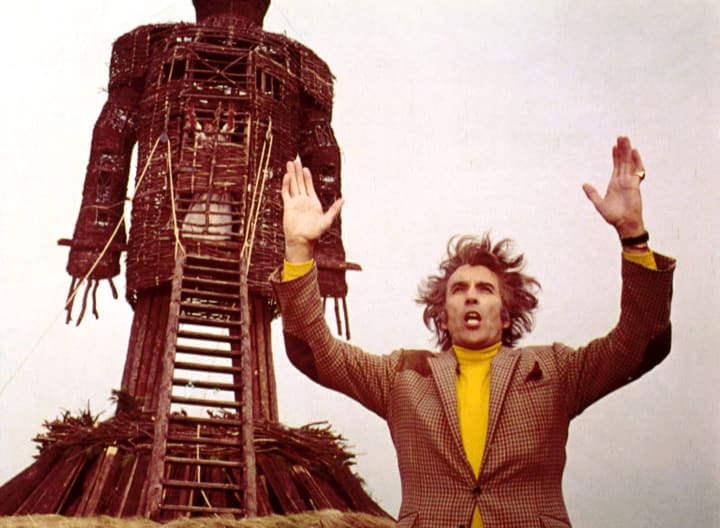 This film is possibly my favourite Folk Horror movie of all time. It is a perfect example of the claustrophobic mischief that this sub-genre brings along with everything that makes it special.
On an island, a girl has gone missing and it takes a policeman to sift through the cult of this island to find her. On the way, he will encounter strange people dressed as animals and meet with the famed leader of the cult - ultimately, it is not even a missing person he is looking for. There is something far more pernicious going on in The Wicker Man (1973).
I urge you watch this film because it may not be very frightening, but it definitely pull out all of the folk horror stops where necessary.
2. Midsommar (2019)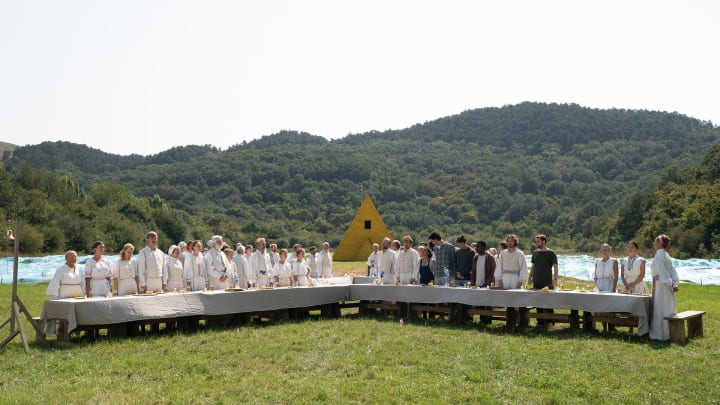 Daylight horror is one of the most difficult things to achieve in the world of this genre. Ari Aster proves he can do it with Midsommar (2019). Recreating some of the most iconic parts of The Wicker Man (1973), but properly this time and not like th 2006 movie - Midsommar (2019) is an excellent rewatch when you've seen it just to pick out all the symbolism.
About a girl who travels with her lay-about boyfriend and his mates to a remote location to experience a festival to do with a cult, she quickly becomes enamoured and fascinated with the cultish atmosphere. Yet, seeing the irregularities and the possible violences, she treads lightly. Someone must become the May Queen and others, the sacrifices. In Ari Aster's delightfully violent daylight folk horror, he displays an empathy you never want to admit you have.
3. Vampyr (1932)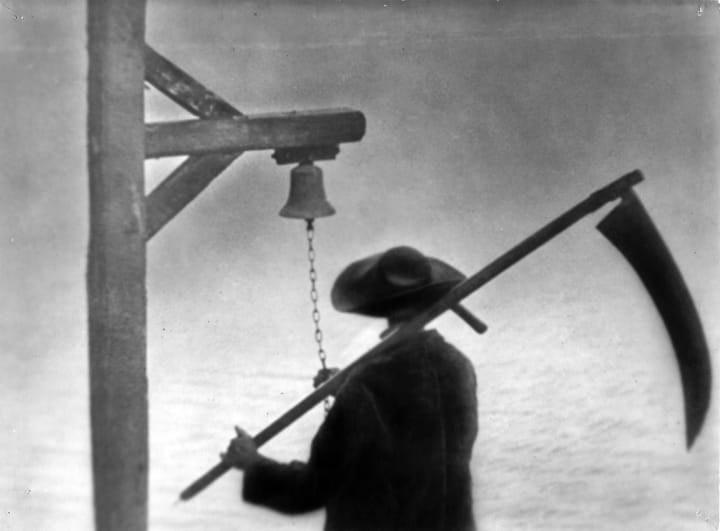 Although it may not count completely as a folk horror film, it definitely displays frightening aspects of the sub-genre including isolation and claustrophobia in a remote location alongside mythical creatures and ritualistic behaviours.
Allan is in a village inn when he is awoken by something, finds a letter stating 'to be opened upon my death' and sees shadows dancing to strange music that, when you listen to it, is actually really creepy. The village around him is not any better either. When we meet the village people, there is a strange obsession with blood and through doctors, hostage situations and out-of-body experiences, there is something odd going on that Allan Gray is not sure he wants to know about. Something to do with monsters and strange rituals.
4. Guillermo del Toro's Cabinet of Curiosities (2022)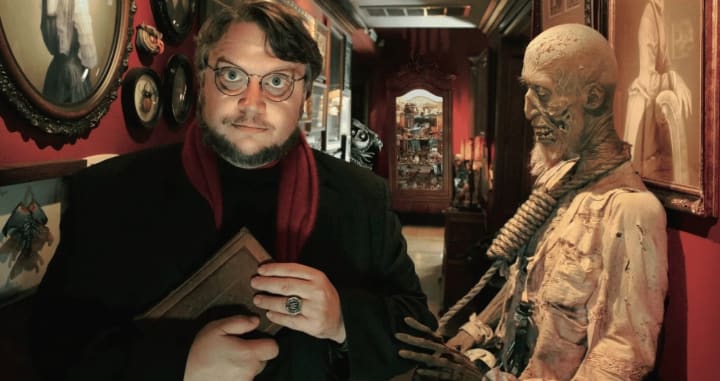 I know it isn't a movie but it is still so good that you must watch it. Folk horror genius pours out of this show with its amazing stories of ritual, the weird and monstrous things that lie below the surface, death and all its horrors and, one that I love more than most, the tendency to believe things that may not always be true (you never know). The folk of this horror relies on its ability to use ordinary events to frighten such as: the autopsy room where a man may work becomes the backdrop for something extremely terrifying. The claustrophobic nightmare of a man trapped beneath the surface as he steals from graves.
Guillermo Del Toro is often known for his use of mythical entities in his films like Pan's Labyrinth and The Shape of Water. But there is something creepy, eerie and something not entirely right about The Cabinet of Curiosities that simply makes me want to watch it again. Like Alfred Hitchcock Presents, Guillermo Del Toro leads us into storybook world filled with terror.
5. Onibaba (1964)
The great thing about folk horror movies is that they are not limited to Hollywood or Europe, they come from everywhere because anywhere that humans have inhabited has traditions that urbanites view as frightening. The story of Onibaba (1964) of Japan is about a woman who believes she has killed a samurai in a mask when the mask is possessed. After putting it on, terrible things start to happen far out in the long, tall grass. Onibaba (1964) is an excellent example of folk horror that seeks to create terror in the darkness and has a way with making its audience very frightened.
This is probably my favourite Japanese movie of all time, it is a brilliant film about the whole 'curiosity killed the cat' proverb whilst remaining true to the culture of folk horror by practicing isolation in wide open spaces, curses and folktales in the dark and having a simplistic story followed by justification through violent retribution for 'the greater good'.
Conclusion
Obviously, there are tons more I want to share with you like The Lamb (2021), Heriditary (2018), Saint Maud (2019) and of course, The Blair Witch Project (1999). I hope though, that you have enjoyed the list of 5 that I have put out here for you. I wish you well in your folk horror journey.
Reader insights
Be the first to share your insights about this piece.
Add your insights