4 Reasons Why Victor Frankenstein Could Be One of the Best Frankenstein-Inspired Adaptations Yet
Frankenstein or the Modern Prometheus by Mary Shelley can be considered a pioneer for many things.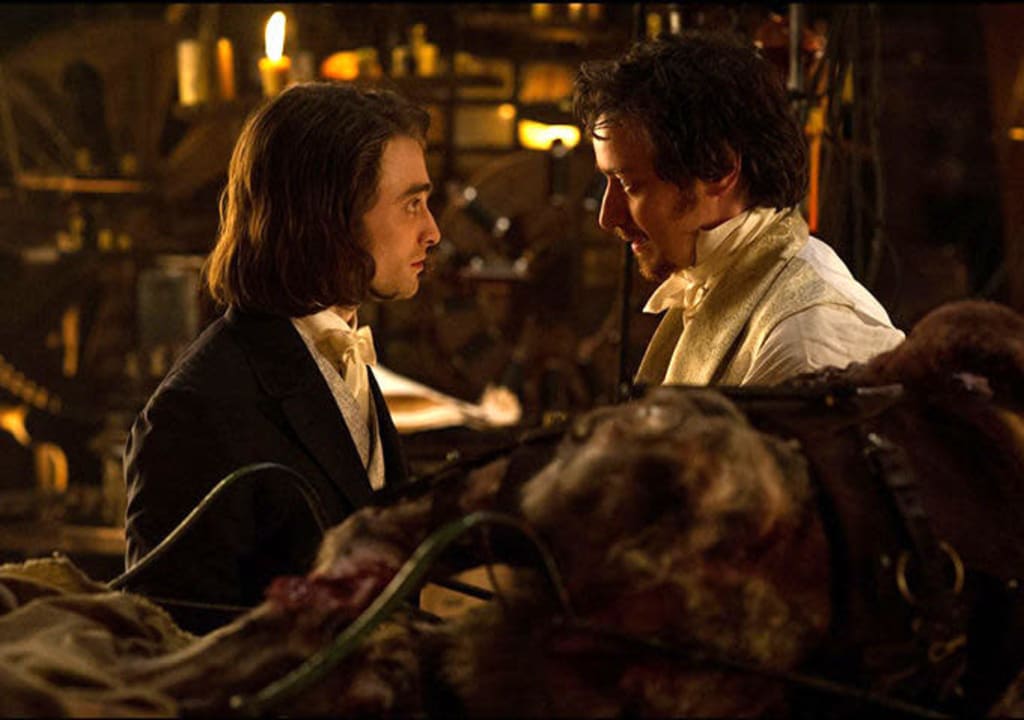 Frankenstein or the Modern Prometheus by Mary Shelley can be considered a pioneer for many things. Classic horror, exploring how obsession, technological leaps and a brilliant mind could also lead to insanity and fear. At least that's how I interpret it.
There have been so many adaptations of the story about Frankenstein and how his monster came to be. Some of these Frankenstein-inspired adaptations have also brought in new characters (like Igor, which didn't appear in the novel) but have become iconic and used in other mediums as well. As of April 2011, there are 48 Frankenstein films, and this does not include the shorts or TV series.
The trailer for the upcoming Victor Frankenstein is yet to be released, but I for one am genuinely excited for this new adaptation, and here are my reasons why:
Paul McGuigan Directed It
If his work directing the film Lucky Number Slevin doesn't convince you, then perhaps viewing some episodes of Sherlock he has directed might.
It's rather different from the book, and perhaps that's a good thing
To quote what Daniel Radcliffe said, "if you love the book, you'll hate the movie" . But hey, if this movie stuck too close to the source material, then we'll have a rather boring "new" Frankenstein, won't we? There's a bunch of new characters, and since this film centers mostly on Igor and Victor Frankenstein's toxic relationship, that's a pretty good thing. It's practically original, and it will be good in its own way.
The movie and the source material have common themes. It's a story most of us are familiar with, and mostly what's intriguing aside from the story we all knew itself, is the background and character development. It's like tying up of all the other contemporary Frankenstein stories, and there's nothing better than a film that treads on something so familiar, yet so mysterious, and this film can back up as a real solid story in its own way among the other creations. It's only a few months away, perhaps it's a good thing there's no trailer yet, so our excitement and curiosity will reach its peak in time for its release.
You may know him from his work on Chronicle with Josh Trank. Oh and he's written American Ultra as well which was awesome! I'm not gonna lie when I say, I've seen Chronicle and it was awesome, but I couldn't care less at the time who wrote it, who directed it, and that it was a brilliant story from two brilliant minds, all I knew was that I am entertained, and the film's fantastic. The truth is, I only actually kind of gave a damn about this genius Max Landis when I found out he also directed One Last Time (y'know, the REALLY FANTASTIC Ariana Grande Music video). Needless to say, I've enjoyed his screenplays without knowing it was him who has written it. And to sum it up, I can't wait what he'll bring to Victor Frankenstein.
The Cast,Obviously
Jessica Brown Findlay (Downtown Abbey), Andrew Scott (Sherlock; Spectre) Mark Gatiss (Game of Thrones), Callum Turner (Green Room), Daniel Mays (Dr. Who ; The Great Fire). Most of all, Daniel Radcliffe as Igor and James McAvoy as Victor Frankenstein. Need I say more?
The cast of Victor Frankenstein is obviously what's going to make this film immensely special. Without setting aside the storyline, the script, the accuracy of the place, it's these critically-acclaimed actors performances that will make the story more interesting than it already is. I try to stay away from interviews from the panels of SDCC so I wouldn't know more than I already do. However, just by knowing that they will make this movie grand, and we have a solid plot, the characters will have depth,without having to know much about their arc, well that's enough for me. And I've heard nothing but good things to to this film from those who've seen the trailer at San Diego Comic-Con.
Unfortunately, I live in the other side of the world, and something as grand as SDCC isn't available here, but you can read up on how awesome this panel was on my friend Lisa Gomez's tumblr here. (She's read the script)
So there you have it folks, my reasons why the upcoming Victor Frankenstein could be one of the best adaptations yet. The film will hit the theaters November 25, 2015.