11 Best Horror Movies from the 1950s
The beginning of horror and the eleven best movies from that time period.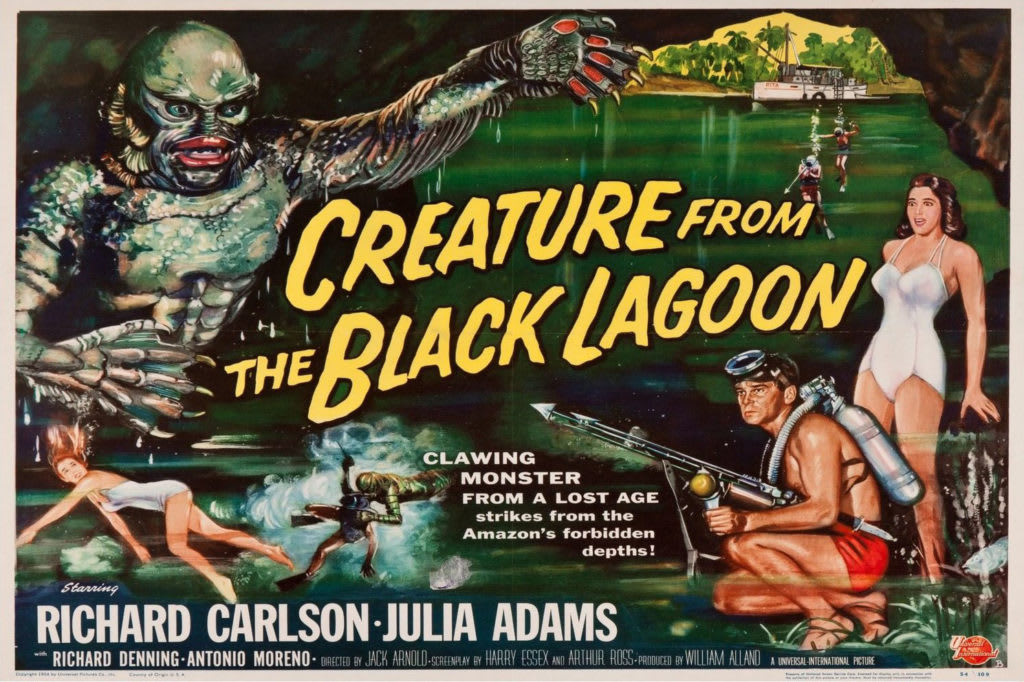 The 1950s were a period of time where horror started to become a part of the consciousness of the American population. It wasn't quite something that was taken seriously as it would become in the 1960s, but it was still certainly fun. In this blog, I'll be talking about the best 11 horror movies from that beginning era. They're not entirely in order, except for the first one.
11. The Mole People (1956).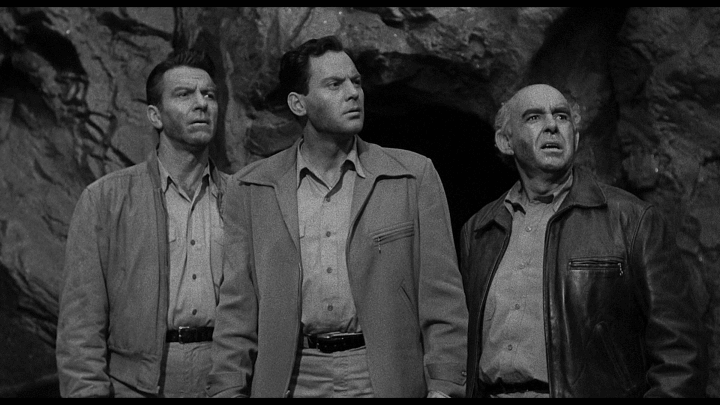 Directed by Virgil Vogel.
Written by Laszlo Gorog.
Starring Cynthia Patrick, John Agar, and Hugh Beaumont.
Plot:
A few archaeologists manage to find a group of Sumerian albinos living within the earth when they test out the hollow earth theory. Other than the albinos, they also happened to meet the mole men that were kept as slaves. A huge mess ensues as the Sumerians think that the archaeologists are Gods and the archaeologists meet a young woman named Adad (who is of Caucasian coloring but is dark compared to the albinos).
Why You Should See It:
This is admittedly a messy movie that even made it's way onto Mystery Science Theater 3000. It's also a movie that has somehow become a cultural icon. There have been plenty of comments made to me about mole people. So it's certainly interesting as a movie but also interesting to see mole people come into the culture.
10. The Tingler (1959).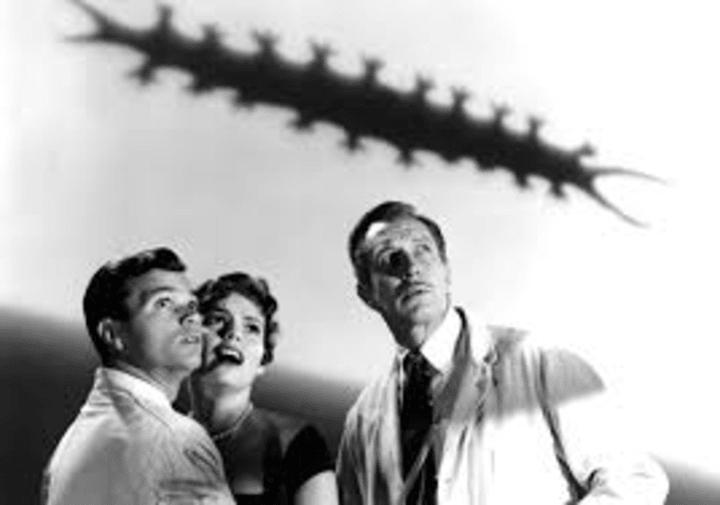 Directed By William Castle.
Written by Robb White.
Starring Vincent Price, Judith Evelyn, and Darryl Hickman.
Plot:
While doing the autopsy of a deaf-mute woman, Martha, Vincent Price (does it matter what his character's name is? He's Vincent Price) finds a weird parasite. It's a Tingler, a parasite that responds to extreme fear by causing a tingling sensation along the spine. Every human has one. And the only way to keep the Tingler from crushing the spine is to start screaming...
Why You Should See It:
William Castle. Vincent Price. They were two strange individuals that made some really weird movies together. There were buzzers in the seats that would buzz some people. So, when the scene with The Tingler breaking into the audience happened, some people would get a shock (haha). It was pretty smart. The camp in this movie should be appreciated and it's really entertaining.
9. La Bruja (1954).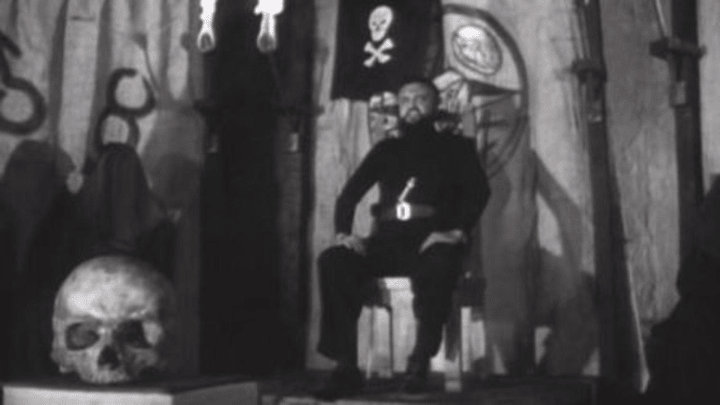 Directed by Chano Urueta.
Written by Chano Urueta (taken from a story by Alfredo Salazar).
Starring Lilia del Valle, Ramon Gay, and Julio Villarreal.
Plot:
La Bruja translates to The Witch. The movie surrounds a doctor whose daughter gets murdered. In order to get revenge towards the people that had killed his daughter, he contacts a witch to help him. He helps her become pretty in order to help him get revenge. And the mess continues from there.
Why You Should See It:
It's an early Mexican film, and the first horror movie to come from Mexico. It plays with urban legends of Mexico but also makes it more dramatic.
8. House of Wax (1953).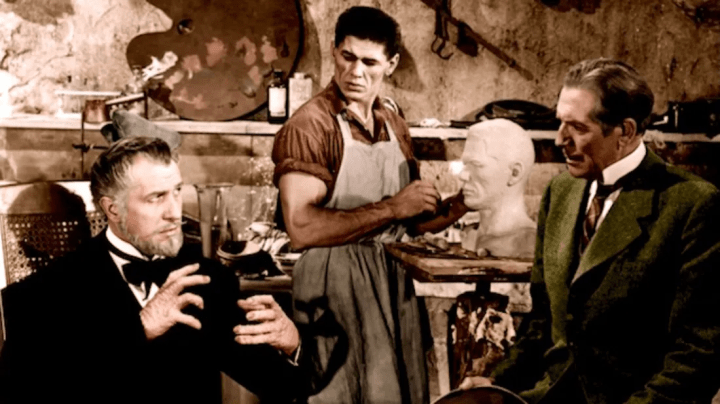 Directed by Andre DeToth.
Written by Crane Wilbur (Based on Charles S. Belden's story).
Starring Vincent Price, Charles Bronson, Frank Lovejoy, and Phyllis Kirk.
The Plot:
A disabled wax figure artist is looking for revenge after his former business partner burned down their museum. He had once been a fantastic artist and was set to take it to the next level until that event. So, he's looking to rebuild and there's plenty of people he has for inspiration.
Why You Should See It:
Vincent Prince. But, also, this movie doesn't have much to do with the 2005 remake. So it's not a story that you can just assume was a lower budget/old time version of the modern. It's a fun experience with Vincent Price being his absolute best bad guy. A bad guy that, admittedly, has some good reasons as to why he is doing what he's doing.
7. Abbott and Costello Meet The Mummy (1955).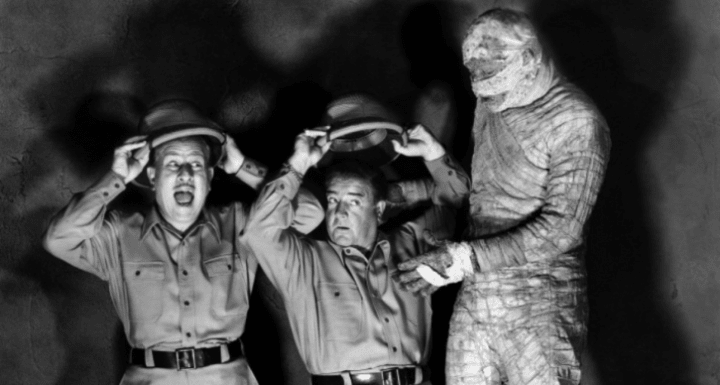 Directed by Charles Lemont.
Written by John Grant and Lee Loeb.
Starring Bud Abbott, Lou Costello, and Marie Windsor.
The Plot:
Abbott and Costello are stuck in Egypt when they get a job as security guards for a Mummy that is being transported. Before they can get there for the job, the Mummy is stolen and a medallion is left behind. Everything probably would have been fine, they would have sold the medallion to the thieves and they could have gone on with their life. Except Costello ends up swallowing the cursed medallion and all hell breaks loose.
Why You Should See It:
Abbot and Costello did a series of films where they met various monsters. This is, personally, my favorite of the series. It's also the last movie that they did with Universal and the third to last movie that they would do together. This is slapstick humor and it's admittedly not scary. But it's fun and upfront about the humor that it has.
6. The Blob (1958).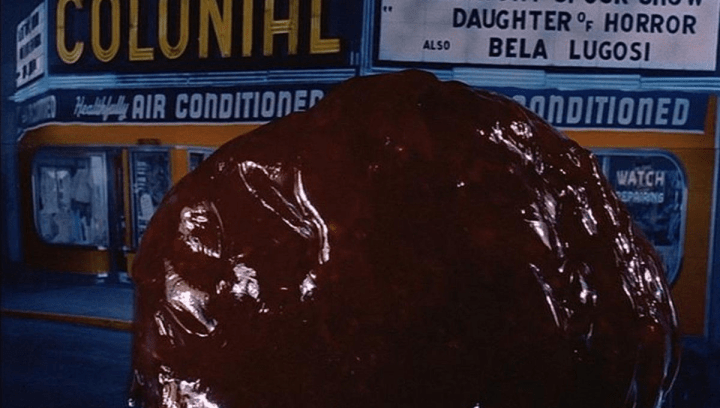 Directed by Irvin Yeaworth.
Written by Kay Linaker from Irving H. Millgate.
Starring Steve McQueen, Aneta Corsaut, and Olin Howland.
The Plot:
A meteorite crashes nearby a lover's lane and when an old man pokes the meteorite with a stick, it breaks open to reveal The Blob. Our Main Characters also find the meteorite and see the damage that it can do, mostly that it seems to like eating people. Of course, because they're teenagers, they aren't taken seriously allowing for the alien creature to cause havoc throughout town.
Why You Should See It:
This is the first movie that Steve McQueen starred in. But more than that, it's also a cultural staple. It sort of started the 'kid tries to make everyone see that there's a big monster coming to town' trope that would continue until modern day. It's a fun B-Movie that is exactly what it is; a movie about an alien blob.
5. House on Haunted Hill (1959).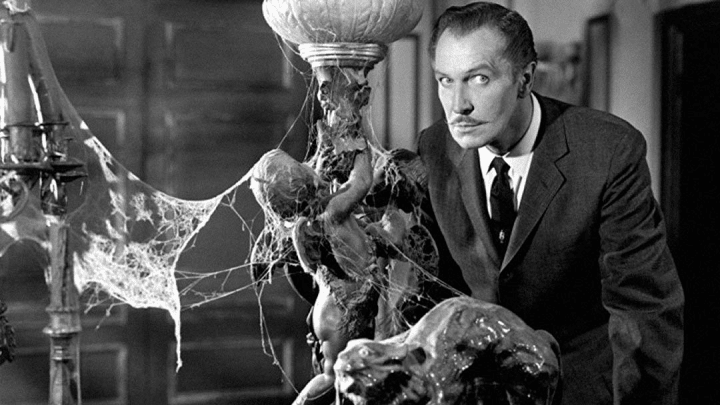 Directed by William Castle.
Written by Robb White.
Starring Vincent Price, Carol Ohmart, Elisha Cook Jr.
The Plot:
A millionaire, for his fourth wife's birthday, invites five strangers to compete within a locked mansion. If they stay the entire night, then they will each get 10,000 dollars. There are beliefs that the house is haunted, which only adds to the wager. It doesn't help that there is a lot of tension between the millionaire and his wife. He believes that she tried to kill him. She is angry at the suggestion that she would do such a thing. So, now they're locked in a house together and only chaos will ensue.
Why You Should See It:
This is probably William Castle's highest rated movie, and for good reason. Although it still has plenty of camp in it, it's also a solid movie. The special effects are dated, as to be expected, but if you go with what they had from that time period; it's really good. The 1999 version is something I may talk about in the future, but this movie isn't like that one at all. It's better too.
4. The Mummy (1959).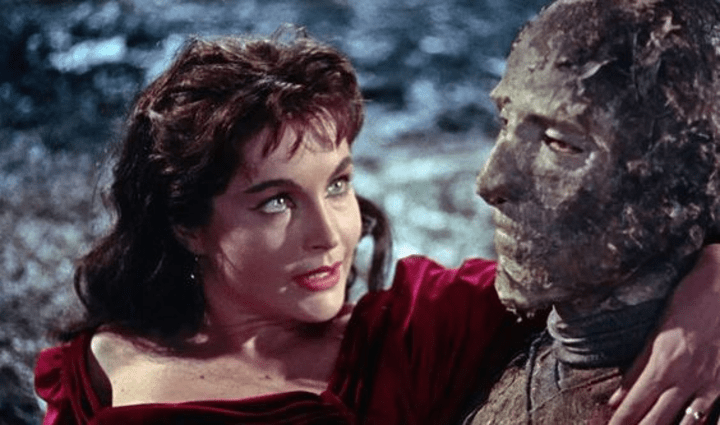 Directed by Terence Fisher.
Written by Jimmy Sangster.
Starring Peter Cushing, Christopher Lee, and Yvonne Furneaux.
The Plot:
As one would expect, there's a mummy. He was raised when one of the main characters read from the Scroll of Life. He's a little mad because the main character, and his family, had dug up his loved one's tomb. In order to get revenge on what is seen as a 'desecration', he's going after them.
Why You Should See It:
This is not the movie with Boris Karloff. This movie has Christopher Lee as the Mummy instead and it's... Actually pretty good. It's not a perfect movie and there are some borrowing of other films. But it's entertaining and actually does some criticism of archaeologists of that time period and what they were doing. Probably unintentionally.
3. Dracula (1958).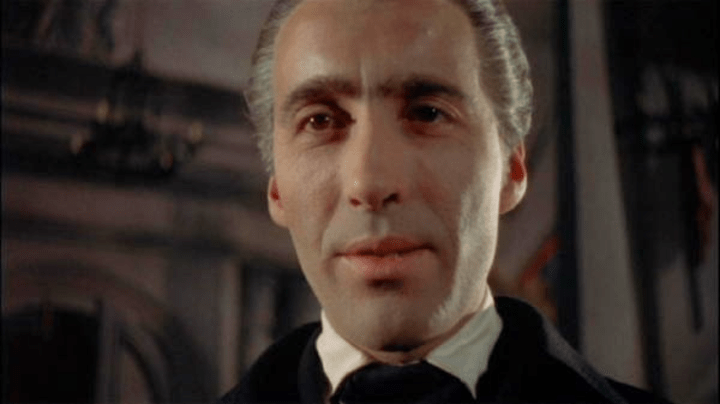 Directed by Terence Fisher.
Written by Jimmy Sangster.
Starring Peter Cushing, Michael Gough, Christopher Lee.
The Plot:
You know the story. It's Bram Stoker's Dracula, all the way through.
Why You Should See It:
Christopher Lee portrays Dracula in this movie. It feels as though it's a weird thing to say about a horror movie; but this is a beautiful movie. It's visually stunning and it isn't overtly gory. Although it isn't as revered as the Bela Lugosi film, it's a movie that stands on it's own and clearly had a lot of love put into it.
2. Creature of the Black Lagoon (1954).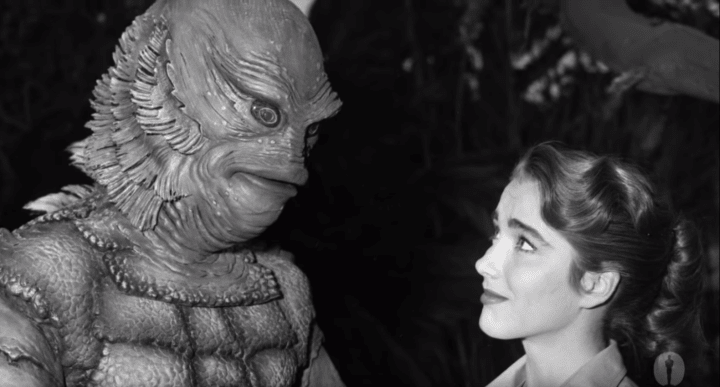 Directed by Jack Arnold.
Written by Harry Essex and Arthur A. Ross.
Starring Richard Carlson, Julie Adams, and Richard Denning.
The Plot:
A group of geologists are heading through the Amazon when they discover something that could directly link between mammals and underwater creatures. They meet up with some civilians when they start to experience deaths. Deaths that are being chalked up to jaguars, but they don't quite fit the attacks of cats. Instead, there might be a monster lurking beneath the water.
Why You Should See It:
This is one of the classic horror movies, and they're always fun to visit. There's also something a little bit unsettling about the Creature and the design they came up for him. If you ignore all of the copycats that popped up the years after it, you might be able to ignore how done to death the entire thing is.
1. Godzilla (1954).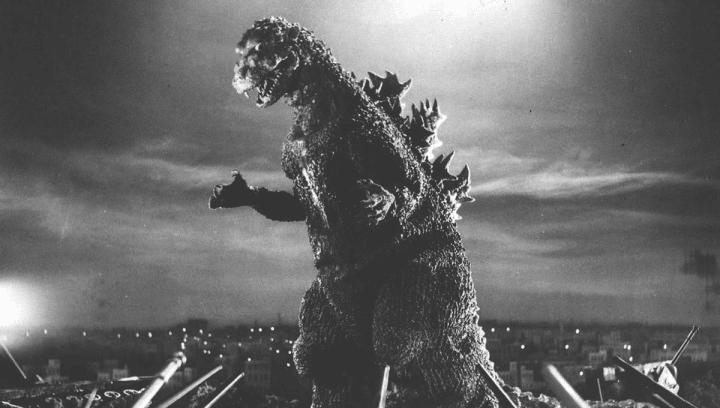 The Plot:
The first people to know something was wrong were the people on the ocean. Boats were disappearing, and the fish weren't as prevalent. But once the monster was on land, no one could ignore it. A monster that was the result of the two atomic bombs that were dropped on Japan. The question of what to do with it holds up most of the film.
Why You Should See It:
Not the American version of these movies, please. This movie has something to say and it's more than just the creature feature these movies tend to get lumped in. This movie is a way to talk about a horrific even that happened in Japan. And it uses a giant terrifying monster destroying Tokyo to express that fear.
Thank you for reading this! I hope that I did all of these movies justice. I will probably be doing more of these in the future, next up will be the 1960s.