10 Best Ghost Story Books
Who doesn't like a chilling tale about the afterlife? These ghost story books are perfect for those who love a little paranormal in their library.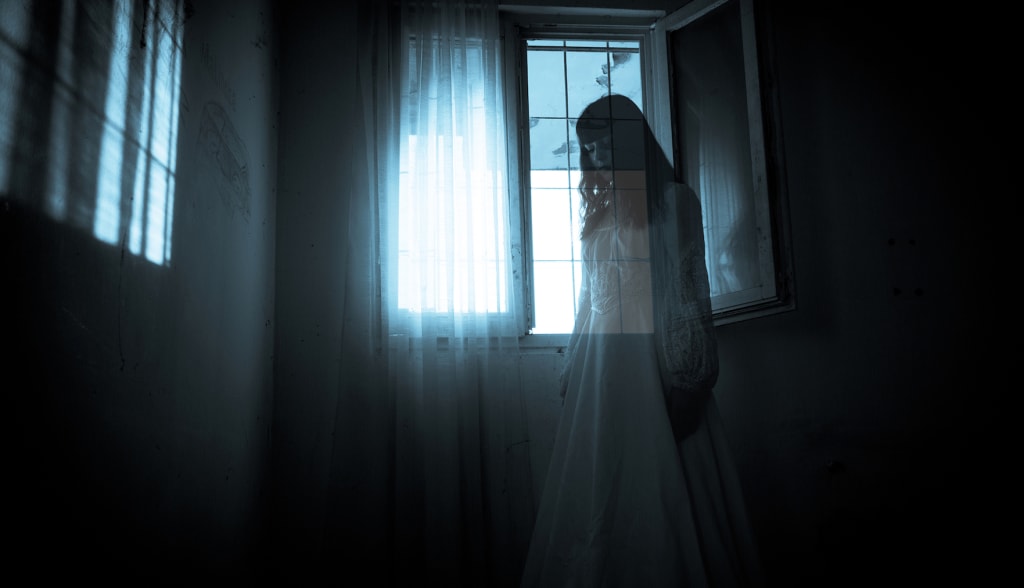 Nothing quite says spooky and timeless like a good ghost story. During the old days, people would gather around campfires and talk about the spooks and goblins that lurk on castle grounds. By the 1950s, tales of ghosts transformed into urban legends that made kids dare one another to stay a night in that one haunted house in the neighborhood.
These days, we still love hearing about phantasms, ghosts, ghouls, and goblins. It's easy to see why. Humanity always has that macabre, morbid interest in the unknown and the dead. Ghost story books are, have been, and always will be captivating, because they make for some of the most disturbing books ever written.
Finding a good ghost story book isn't always easy, but when you do, oh, it's incredible. That's why the best selling ghost story books on Amazon are so amazingly addictive. If you love a bone-chilling story that will have you wondering if you are haunted, these picks are must haves.
Most people who love tales of ghosts and ghouls enjoy reading ghost story books with a lot of the old classic elements from yore. That's exactly what makes The Haunting of Ashburn House such a great book.
Rumors have long swirled about Ashburn House. Locals claim it's haunted, that the house was the scene of a family murder, and that the ghost of former owner Edith is the one who causes all the chaos visitors have seen.
When Adrienne is given the home as an inheritance from Edith, she soon realizes that something is terribly, terribly wrong...But what's causing the haunting?
Simone St. James has already written several great ghost story books, but few are quite as haunting as her most recent release, The Broken Girls. Its gloomy atmosphere and slow-burning horror plot makes it a book that sucks you in, grips you, and throws you around.
The book begins by introducing readers to the 1950s school for troubled girls known as Idlewild Hall. Four girls sent to Idlewild start to bond, despite rumors of the school being haunted—until one of them suddenly goes missing.
Fast forward to 2014, and journalist Fiona Sheridan just can't stop thinking about her older sister's death. Her older sister's body was found outside Idlewild 20 years ago, and though the sister's then-boyfriend was charged for murder, something just didn't seem right.
When Idlewild Hall gets restored, Fiona volunteers to cover the story. Unfortunately, it seems like the haunting rumors are true...and they may reveal something about her sister's murder.
Lockwood & Co currently remains one of the best ghost story book series in modern literature. It's a franchise that focuses on a psychic agency that's run by a gang of teenagers, in a world where only youth can see spirits.
It's easy to see why they're an international sensation. There are fantastic elements of ghosts and ghouls, a lot of humor, and of course, a little terror thrown in the mix. The franchise has got a little something for everyone.
The Screaming Staircase follows Lucy Carlyle, Anthony Lockwood, and an exceptionally funny (but sarcastic) George as they go into one of the most haunted houses in England. Can they actually survive it, though?
It wouldn't be a good list of ghost story books without having at least one or two entries from one of the best horror writers of all time, right? Most people are aware of Stephen King's more famous books and films, such as IT or The Shining, as he's responsible for some of the scariest book-to-movie adaptations ever. What you might not realize is that King also had a nice collection of ghost stories he wrote.
If you've read all his full sized novels, you might enjoy Nightmares and Dreamscapes. This is one an anthology of bite-sized thrills and chills from one of the most talented horror writers to ever live.
If you grew up in the US or England, chances are you already know who Roald Dahl is. He's the plucky author behind such hit children's books as James and the Giant Peach. A longtime favorite of readers, Dahl himself had a huge appreciation for a good horror story.
Roald Dahl's Book of Ghost Stories isn't actually written by him. Rather, he spent months reading over 700 different ghost-centric tales from other writers in the British Museum. He then chose his favorite 14, and placed them in the anthology.
This is one of those books that offers a great glimpse into the mind of a great author, and also gives you tons of frightful feelings. You'll love it. Oh, and if you're wondering? It is a book for adults. Kids will be too freaked out by the stories to enjoy it.
Some ghost story books never get old, no matter how much you yourself have aged. Scary Stories to Tell in the Dark is a trio of three children's books that are chock-full of creepy stories that are bite-sized and interactive enough to tell around a campfire.
What really made this anthology great are the illustrations—all of which are seriously creepy, even for adults. If you haven't experienced this trio of books as part of your childhood, even your adult self will likely find them to be fun.
Shirley Jackson may have been a writer over a century ago, but man, she knows how to make seriously timeless ghost story books. The Haunting of Hill House is considered to be one of her greatest works.
In this classic tale, four people are told to spend a night in the Hill House. One is the heir to the home, another is a paranormal investigator, a third is the investigator's assistant, and finally, there's Eleanor—a lonely person who's had experiences with ghosts in the past.
The Haunting of Hill House is old school, but it's still terrifying. It helped blaze a trail for many other authors. Need we say more?
Perhaps the only classic novelist to really rival Edgar Allen Poe when it came to making seriously bone-chilling ghost story books is Henry James. The Turn of the Screw is considered to be his best work.
If you haven't read this in school, you should pick it up today. The Turn of the Screw follows the slow, creeping, unspeakable horror that comes with ghosts unraveling all the illusions about people that tend to make us feel comfortable.
Though this is a book that features ghosts, the truth is that it's also really intense psychological horror. It'll rattle you, even though it's been published well over 100 years ago.
We couldn't have a list of the best ghost story books of all time without at least one entry from Edgar Allan Poe. He's the king of horror, and regularly is cited as one of the fathers of modern horror novels.
The Complete Tales and Poems is the ultimate collection of Edgar Allan Poe. Great ghost stories, excellent mystery, and yes, your favorite poems are all in this tome. It's a must-have for anyone who enjoys some seriously good, classic horror.
If you love great ghost story books that have a modern twist to them, you will love the eerily relatable anthology known as Suburban Secrets. This is an anthology that features a wide collection of ghost stories and modern urban horror, all of which is based in the idyllic world known as suburbia.
Forbidden towns, occult worship, and unsettling tales of the spooks next door make this an amazingly good read. Prepare to get a little chill every time you drive past a sleepy little cul-de-sac once you get into this book.