The Best Horror Writers of All Time
Love gore and scary stories? Load up on books by the best horror writers of all time.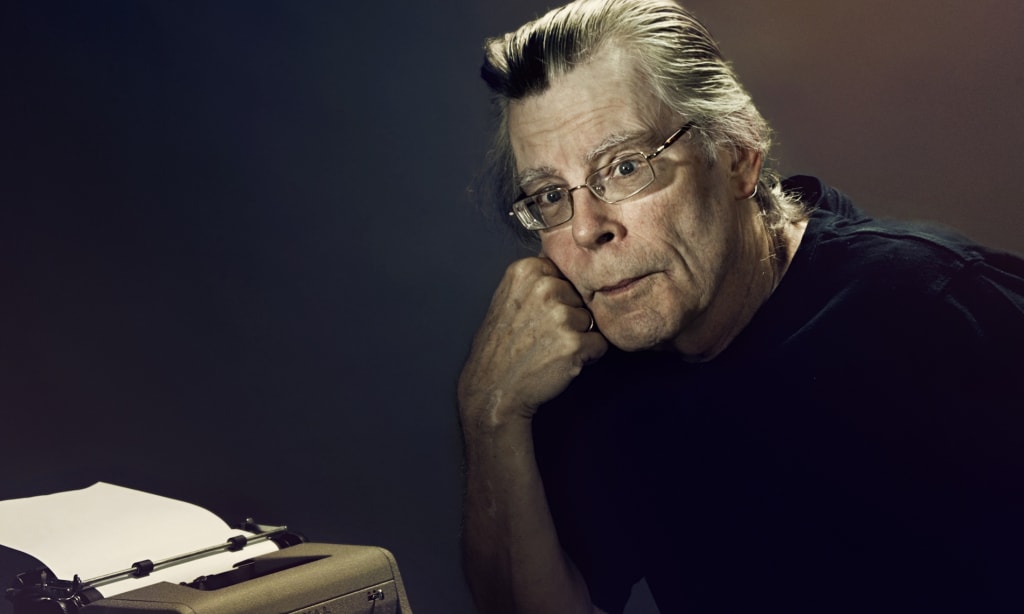 Horror is one of those genres that's exceedingly difficult to be good at writing. There's a reason why so many horror stories come off as dull, hackneyed, or just too unrealistic—and why the worst horror movies always are laughably bad.
It takes real skill to write great horror books, and that's why the best horror writers of all time end up being so respected for their works. Many of them, including the ones on this list, end up being iconic in their own right because of how great their stories are.
If you're looking for great reads that never cease to scare, the following writers have withstood the test of time and continue to be the biggest names in the genre.
If there's one guy who could probably be called the father of modern horror, it's Edgar Allen Poe. He basically owned the genre of gothic literature and was a serious trailblazer when it came to creating a morose, dread-filled atmosphere using writing.
Whether it's poems like "The Raven," or his short stories like "The Cask of Amontillado," Poe's work remains timeless and a cornerstone of pop culture. Anyone who is even remotely educated knows who he is—and probably has read his work.
Poe is a must-have on any list of the best horror writers in history. 'Nuff said.
Few writers of any genre have seen as much success, fame, and wealth from their work during their lifetime as Stephen King. His works have been translated into multiple languages, sparked blockbuster movies that were popular enough to warrant remakes, and even got a dedicated episode on Family Guy.
Along with being one of the most well-paid writers in the world, Stephen King earned recognition as one of the best horror writers to ever live. Maybe it's his unusually descriptive style of writing, or just the fact that the stories have an oddly realistic tone to them, but whatever it is, King's writing gets people spooked.
Though we may make snide jokes about Cthulu and the like, it's undeniable that H.P Lovecraft was one of the best horror writers to ever live. Not many had the imagination he did, nor the talent to make terrifying tales come to life in his way.
He created an entire genre of warped and twisted horror that was entirely based on the concept of something so terrifying, the mind itself cannot even conceive of it—even when faced with it.
Over the years, Lovecraft has become a cult classic and helped other writers push the limit of what horror is meant to be.
Bram Stoker is a name that any goth, paranormal romance fan, and vampire enthusiast already knows. He's the guy who switched the traditional legend of a vampire into the sinister, predatorial, and slightly seductive creature we know today.
His most famous work, Dracula, is still read by horror writers today in hopes that they'll be inspired by the legend and lore he sparked. Countless movies and shows have been based off the Bram Stoker vampire trope, so it's safe to say that he's left an indelible mark on horror literature.
Stoker's unique take on storytelling earned him accolades in life and afterwards. His staying power in pop culture is what makes him one of the greatest horror writers to ever live.
Bram Stoker is so famous, he's even a horror character in a Dracula film.
Known for falling in love with Lord Byron and being the mother of modern horror, Mary Shelley was one of the best horror writers in history and also helped pave the way for female fiction writers across all genres.
Her most famous work, Frankenstein, created one of the most famous monsters of all time and also served as an impeccable remark on the dangers of technology. Even though her epic novel is 200 years old, it remains as relevant as ever.
As one of the first female writers to point out that the real monster may not have been the spooky one, her depiction of the misconstrued monster mate was haunting, poignant, and telling about human nature at its core.
Going back to more modern names, let's talk about Clive Barker. Most people who aren't into the horror scene may recognize his most famous work, since it became a major horror movie franchise that took the 80s and 90s by storm.
Of course, I'm talking about Hellraiser.
Yes, if you aren't into the horror scene, you might not have realized that Clive Barker was the name behind Pinhead. Sexual, chilling, and downright horrifying in their own right, the Hellraiser saga that he penned definitely became a major part of mainstream movie lore for a reason.
Hellraiser may be what put him on the map, but the truth is that all his books have that same eerie twist to them. Younger crowds would like The Thief of Always, which just gives you a light (and less disturbing) take on what his skill's capable of.
All things considered, he's one of the best horror writers to make it big in Hollywood.
Anne Rice has one of the most loyal readerships out there, and it's easy to see why. She gives a lot of classic monsters a more modern make and her works were behind some of the biggest hit movies of the 90s. If you loved Queen of the Damned or Interview with the Vampire, then you'll understand why Anne Rice is one of the best horror writers of recent years.
To a point, Anne Rice set the standard for modern vampire lore. Lestat and her other vampire characters all were human, seductive, and at the same time, possessed a strangely dark, ethereal vibe to them. Her books are sophisticated, eloquent, and terrifying.
The Vampire Chronicles are everything that the Twilight books wished they could be. What's not to love?
Prior to Stephen King, Robert Bloch was one of the biggest names that Hollywood movie producers would turn to when they wanted to create a major motion picture based on a book.
Known for being the author who penned Psycho, which was later turned into a hit movie, Bloch's career spanned decades and included novels, screenwriting, and even magazine entires.
If you're a fan of Alfred Hitchcock's show, you've probably watched episodes he wrote. Fans of Psycho already know they've experienced the chills Bloch became infamous for. He was a psychological thriller writer who always knew how to include a Lovecraftian twist.
Even 20 years after his death, many critics still consider him one of the best horror writers to ever live.
Deen Koontz is one of those rare authors that can take a seemingly typical concept, then use it to make readers feel like they're grabbed by throat and shoved in a rollercoaster. That's precisely what makes him one of the best horror writers still making books today.
Known for being a modern master of suspense, thriller work, and speculative horror fiction, everyone who enjoys horror probably has read his work at one point or another. His hit works include such terrifying tales like The Watchers, Phantoms, and of course, Mr. Murder.
With well over a dozen New York Times bestsellers under his belt and over 450 million books sold, it's safe to say that his fame is well-earned.
Admittedly, I'm putting this on this list because he's my personal favorite—and possibly one of the best horror writers who remains relatively unknown in the mainstream horror scene. You might recognize his work as the writer behind the sci-fi series Bioshock, or from his sci-fi work.
However, you probably didn't realize that he was a writer for the hit horror movie,The Crow. You also might not know that his horror work is one of the most bizarre, Lovecraftian reads you can pick up.
The best way to describe his horror work is a perfect mix of horror, sci-fi, and surrealism, topped with the very rock-and-roll influence he's experienced during his time in the West Coast.
What makes Shirley really impressive as a writer is that you never know what to expect from him. Sometimes, you'll have surreal aliens that wreck everything. Other times, you'll see the monster is actually a person rather than just the world's shortest man.
That level of extreme creativity is what makes him great.
About the Creator
Skunk Uzeki is an androgynous pothead and a hard partier. When they aren't drinking and causing trouble, they're writing articles about the fun times they have.
Reader insights
Be the first to share your insights about this piece.
Add your insights