Was Looney Tunes ever Looney Toons?
The story behind the name is simple once you understand the history.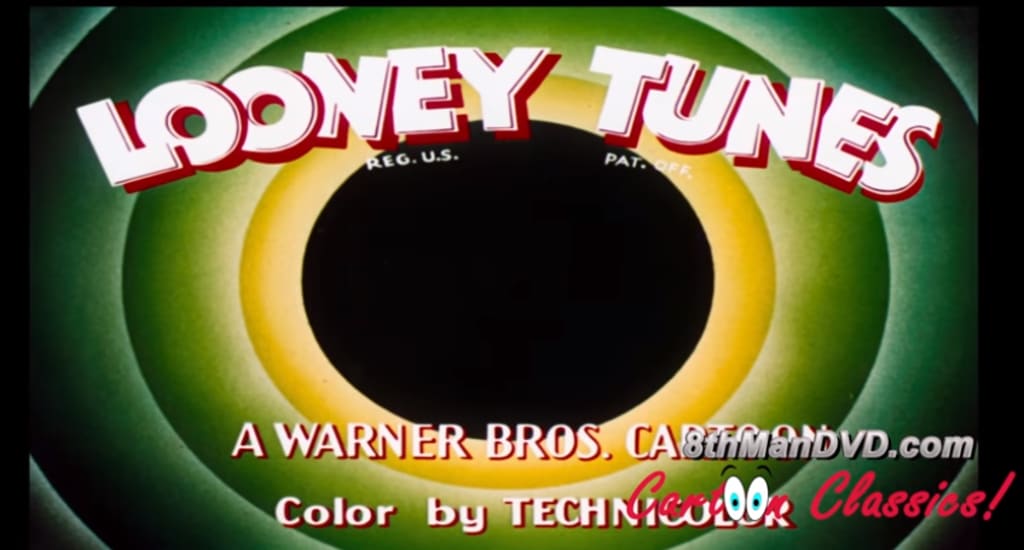 Tunes or Toons-that is the question
Did you ever write Looney Toons instead of Looney Tunes or see the name spelled both ways? I know I have and at times I still find myself spelling it T-O-O-N-S. If you were thinking like me we were in error because the name has always been Looney T-U-N-E-S. Perhaps we all got confused because of the word cartoons not being cartunes. The reason the name for the beloved animated shorts is spelled this way is so that it was similar to other cartoons of the era and it was all about music, harmonies, and melodies.
The popularity of Silly Symphonies led to other studios trying to copy that same model, among those Warner Bros., who came up with Merrie Melodies and Looney Tunes. The "Tunes" part, then, was due to the musical side of the stories, which was lost with time but the name remained.
Symphonies that really were so silly
All the names of the animated shows are music-related but they brought us similar yet different material. Silly Symphonies, (Silly Symphony) is responsible for the creepy Skeleton dance which you can view below and similar material. This animated series of 75 musical short films was produced by Walt Disney Productions from 1929 to 1939.
Harmonies that made us so happy
Happy Harmonies is a series of thirty-seven animated cartoons distributed by Metro-Goldwyn-Mayer and produced between 1934 and 1938 by Hugh Harman and Rudolf Ising. These cartoons gave us To Spring which you can view below and other animated shorts about nymphs, woodland creatures, and fairies. The musical scores are simply fascinating.
Melodies that made us very merry
Merry Melodies animated comedy short film series ( 1937-1997) was distributed by Warner Bros. It is the companion series to Looney Tunes, and features many of the same characters which has been confusing for some fans.
Altogether, 1,002 animated shorts alone were released under the Looney Tunes and Merrie Melodies banners from the 1930s through the 1960s (1000 official and 2 cut downs). From the beginning to the present day, 1,041 theatrical shorts have been created
The Tunes indeed are Looney toony
Looney Tunes originals were created from 1937 to 1969 and have given the world some of the most popular and beloved cartoons ever. Reddit reveals there are people who still say they recall seeing it as Looney Toons early on as I did but it looks like we were mistaken.
Looney Tunes and Merrie Melodies were initially produced by Leon Schlesinger and animators Hugh Harman and Rudolf Ising from 1930 to 1933.[3] Schlesinger assumed full production from 1933 until he sold his studio to Warner Bros. in 1944, after which it was renamed Warner Bros. Cartoons.[3] The Looney Tunes title was inspired by that of Walt Disney's Silly Symphonies
Looney Tunes can still be viewed today
At any rate, the titles Merry, Looney, Silly, and Happy describe the animated shorts in the way they came across as well as how they made fans feel. Disney used to have 100% of Looney Tunes beginning in the 1030s and I enjoyed watching them over and over again. I personally do not care for those made after the originals now they are all gone. Disney decided not to spend the money to keep them on the network and fans were crushed.
MeTV airs the Looney Tunes cartoons and at times throws in a Merry Melody, Silly Symphony, or Happy Harmoney on weekday mornings from 7:00 am to 8:00 pm. The network also airs Saturday Morning Cartoons from 7 am to 10 am featuring Bugs Bunny and Friends. You can also pull up individual episodes on the Internet if you know the name. Just remember the Looney cartoons are tunes.
About the Creator
Cheryl is a widow who enjoys writing about current events, soap spoilers and baby boomer nostalgia. Tips are greatly appreciated.
Reader insights
Be the first to share your insights about this piece.
Add your insights