Villainess Review: Brianna (It's Beginning to Look a Lot Like Murder)
An actual Lifetime Christmas thriller features a young woman investigating the death of her aunt, which may have been caused by someone close to her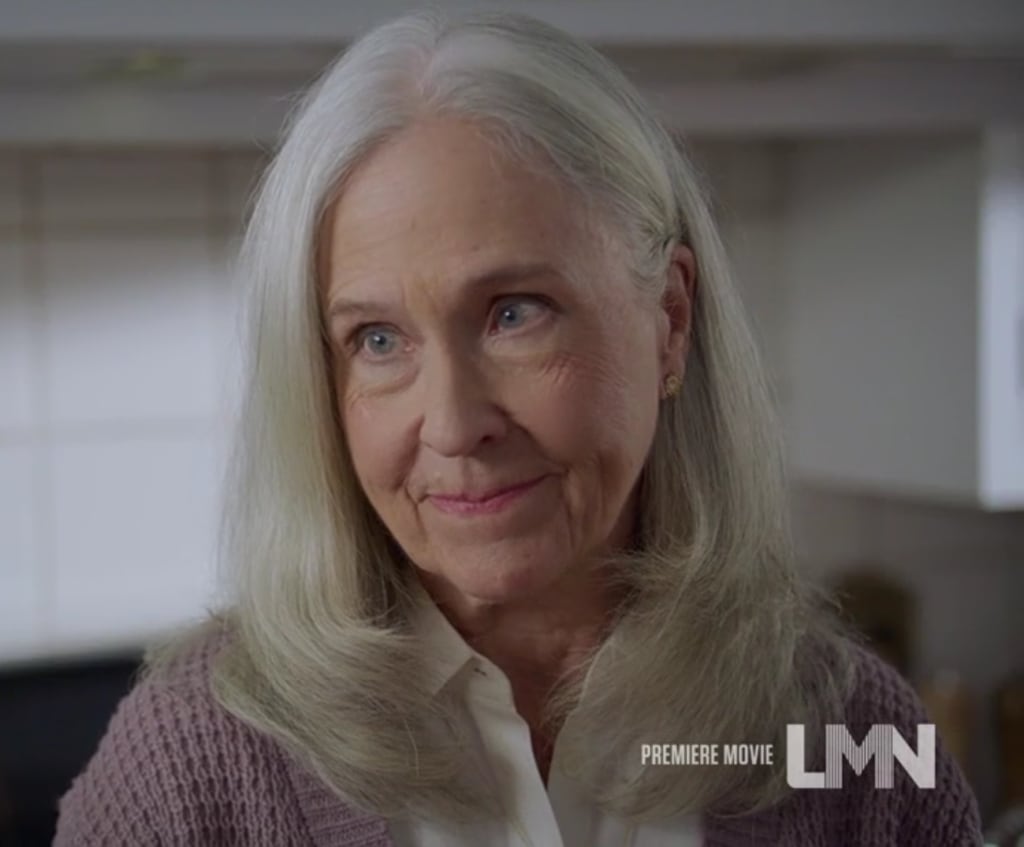 Erin Gray as Brianna
Weeks ago, I went on The Futon Critic (a site I've gone to for a long while regarding info on upcoming Lifetime movies), and saw this title for an upcoming film: It's Beginning to Look a Lot Like Murder. I had to do a double take. A Lifetime Christmas thriller film?! Those don't happen. Granted, Lifetime Movie Network does air the typical thrillers while the main network celebrates the holidays with sweet-natured films. But I think this is a first: a Christmas-centered LMN film that is also one of our deliciously wicked thrillers! An absolute miracle!
The film centers on Diana Hart, a young businesswoman who we see end her relationship with her boyfriend, Matt, and then receive the terrible news that her aunt, Tippy Simms, died suddenly. As we saw in the film's opening, Tippy fell down the stairs, and her sudden passing leads to Diana leaving San Francisco and returning to Tippy's neighborhood, where she encounters Tippy's friend and neighbor, Brianna, who gives her a warm welcome. Diana later learns that she is the heiress to Tippy's fortune, which shocks her, but also, as her time progresses, she believes that her aunt's death was no accident.
Diana continued to be consoled by Brianna, but she also begins to look into Tippy's death, all the while, she reunites with Matt, and the sparks start to return...until he comes under Diana's suspicion. She also notices that Tippy's decoration collection, which was part of her "Christmas village" was out of the house and actually being sold bit by bit, and the look into that sees Diana discover an account number. Diana manages to make contact with a young woman named Kara, who reveals that she had been picking up the decorations for an elderly woman, describing this woman as wearing sunglasses during their meetings. Kara also revealed a recent meeting, and in this go-around, the woman had a cooking burn on her hand, while also stating that she had no idea that she was involved in anything illegal.
Diana returns to Brianna's house, and after seeing the burn, she shows the account number to Brianna, and asked about Tippy's Christmas village setting. Brianna, in response, starts seething before suddenly grabbing a knife and going after Diana, who runs upstairs and hides in the bedroom. Her chance to escape is thwarted when Brianna's return forced Diana to hide again, but this time, the two women brawled, leading to Brianna being disarmed, though she managed to knock out Diana and tie her up.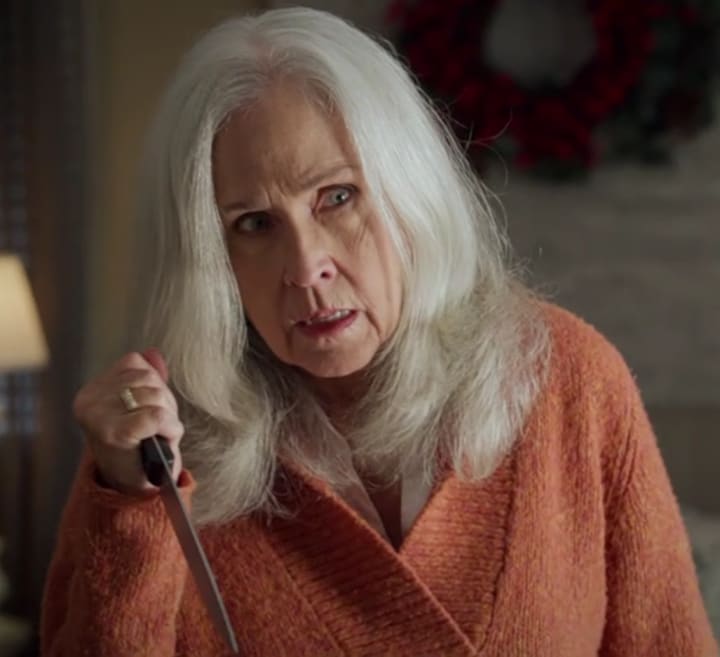 Brianna reveals the truth; after losing her job and her husband leaving her, she started stealing Tippy's decorations and selling them, stating that they were only shown once a year and collected dust in the basement. She was selling them bit by bit, but late one night, Brianna broke into Tippy's house and planned to take a vast collection of the items, as Tippy was out of the house at the time. However, Tippy returned early and caught Brianna in the act, and she did fall down the stairs, but after the fall, Brianna left Tippy to die and took the decorations. Diana admonished Brianna for her actions, with the villainess actually defending leaving Tippy to die by claiming that Tippy wouldn't want anything to get in the way of her mission. Unbeknownst to Brianna, Diana had dialed Detective Parks before her confession, and just as the villainess thought that she'd get away scot-free, she ended up confronted by Parks and a group of officers, and she was arrested.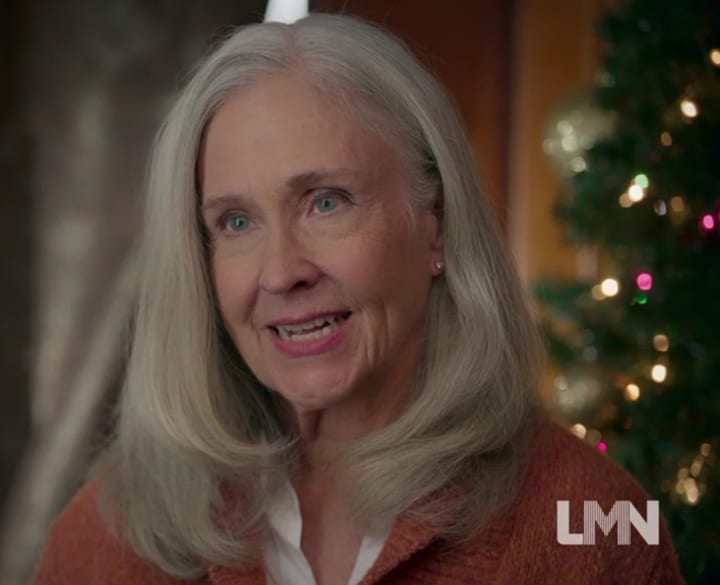 It's Beginning to Look a Lot Like Murder aired on Lifetime Movie Network on December 2, 2022, and featured veteran actress Erin Gray as the main villainess, Brianna. When I learned about this film and the cast, I was elated and surprised to see Erin Gray in a Lifetime thriller, and my happiness increased when she turned out to be the true villainess. Brianna was quite sweet at first, but as her unveiling told us, she was jealous, greedy, and unhinged. Some of her statements during the climax showed that she had some jealousy of Tippy, and of course, her actions after she was caught truly showed that she was quite deranged. Unsurprisingly, Gray acted out Brianna's charmingly genial demeanor in stellar fashion, and she went from 0 to 60 when it came to Brianna's insanity, which she played out very well.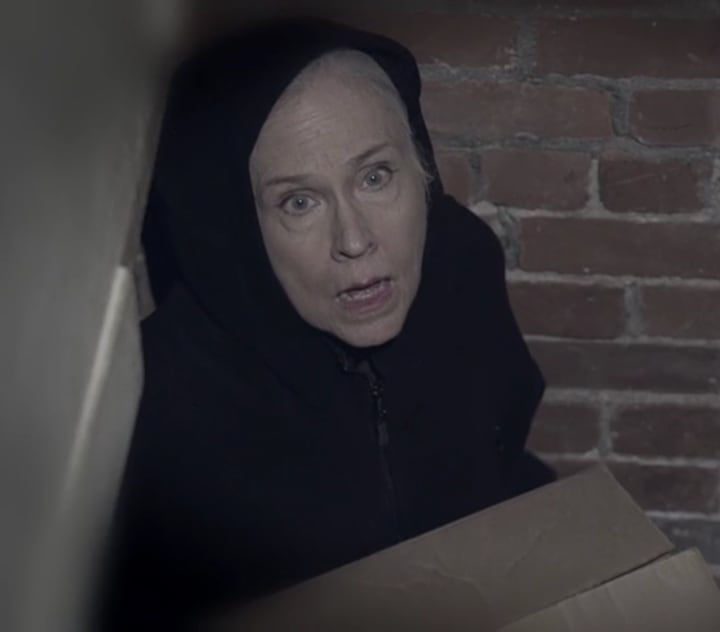 I have to mention this. Not only was Erin Gray nice enough to appear in a Lifetime film and play the villainess, she was also gracious enough to don the famous "hoodie of evil" as well. A flashback to the night of Tippy's death showed Brianna committing her latest theft, and as we see, the villainess dons a black hoodie to hide in plain sight. It was epic to see Brianna's villainy in action, and that shocked expression when she sees Tippy and witnesses her fall was more amazing acting from Gray. Overall, Brianna was quite a memorable villainess, and we have Erin Gray to thank for this.
Erin Gray's stellar career saw her portray Col. Wilma Deering in Buck Rogers in the 25th Century; doing so in the film and in all 32 episodes of the TV series. She's also part of the Friday the 13th universe, appearing in 1993's Jason Goes to Hell: The Final Friday, while her small screen filmography is immense. Gray played villainess Andrea Dean in an episode of Murder, She Wrote, and she also appeared in episodes of Fantasy Island, the original Magnum P.I., L.A. Law, Silk Stalkings, and Baywatch (among many other shows).
If you like this story and review, click the heart and the subscribe button, and feel free to comment below! Tips and pledges would be immensely appreciated, but only if you want to do so!
Check out Brianna's profile on Villainous Beauties Wiki!
About the Creator
Born on March 18, 1985. I am an avid fan of sports and wrestling, and I've been a fan of female villains since the age of eight. Also love movies--especially comedy and horror--and among my favorite TV shows are The Simpsons and Family Guy
Reader insights
Be the first to share your insights about this piece.
Add your insights