Valentine's day and some movies
"… let your love be greater than your fear"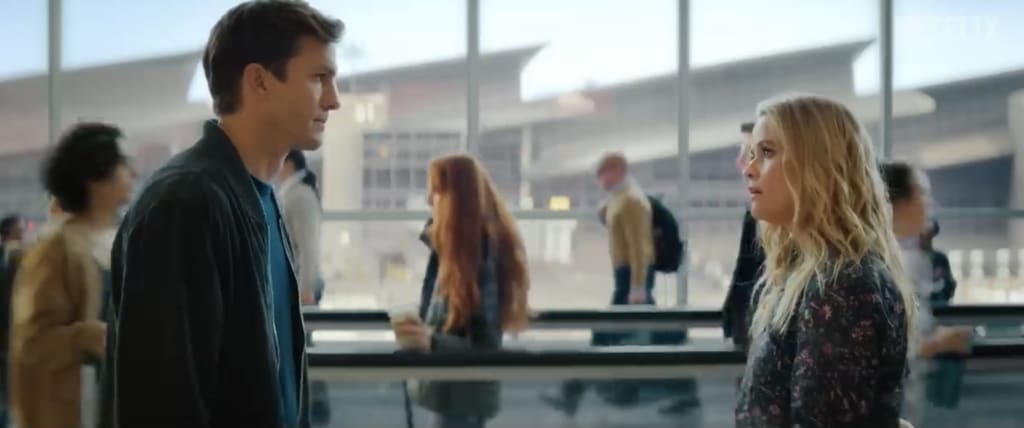 Image credit: Screenshot from Netflix on YouTube
Your Place or Mine (2023),Love guaranteed(2020), Made of Honor(2008), Disconnect: The Wedding Planner(2023), Wedding Season(2022), and, Before Valentine's (2022).
A spoiler warning is in effect! If you like this, you can get more of my articles when you subscribe to my account.
This is the first of my "…and some movies" article series with this one focusing on love and Valentine's day. Valentine's day means something different to everyone but is generally perceived as the celebrated day of love. People have their traditions and watch their classics with different tropes, elements and favourite actors. No matter what your classics are, you can always find some more and I am covering the recent ones I've watched.
Your Place or Mine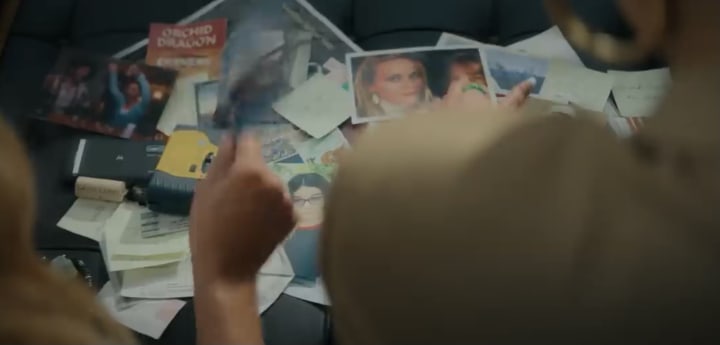 Summary
Peter (Ashton Kutcher) and Debbie (Reese Witherspoon) become friends after a one-night stand. They become friends due to peter's fleeing and self-deprecating declaration retiring them into a state of friendship for 20 years. Debbie wanted more back them and seemingly blocked the idea out due to his boundaries and dating history. He lies to his ex-girlfriend, Becca that he has not considered being with Debbie because she is she and he is he. He seemingly does not think more of her than just Debbie, similar to the Penelope acknowledgment in Bridgerton. Debbie had plans to do an accounting program in New York where Peter lives but they are interrupted by her ex-husband's girlfriend, Scarlet (Rachel Bloom) getting an acting role requiring her to travel immediately. Letting Petter know she would no longer be coming and the reason, he buys a ticket and insists to care for Jack (Wesley Kimmel)until she's done. As they spend time in each other's space, they learn more about each other and uncover a love for each other. 
Takeaway
"Okay, look, I'm just saying. There's, like, helicopter parenting, there's snow plow parenting. What you're doing? This is Saran Wrap parenting. You're so tightly wrapped around this kid, you're suffocating him", Peter says at the beginning of the movie. At the end of the movie, he shares the same sentiment saying "Which is maybe a problem" after Debbie says "I gave you my kid. He is my whole life!". This angers Debbie justly as a single mother with a child needing vigilance for his safety. However, Peter's angle is that she requires her time as well to be herself doing what she wants. This is often not a luxury as she's had to be more practical but she enjoyed her time in New York.
"Stop telling yourself that story", Alicia (Tig Notaro) said which referred to the " 'cause the stories we tell ourselves are very limiting", line Peter said earlier in the movie. He said he is "an unknowable piece of shit" and Debbie said, "my heart is a cold hard stone" limiting their chances for love until they stopped saying it. 
Side-note
"My thing is I just keep showing up in her life, you know? And then maybe, maybe , she'll change her mind about me", Zen said trying to take a slow and steady approach to get Debbie. Also, it was interesting that Peter was very vulnerable with Jack, it was helpful but still interesting as peter had been seen as emotionally unavailable (this is a different type of relationship but the claim is still valid).
Faves
Debbie (Reese Witherspoon) and Minka(Zoë Chao).
Love Guaranteed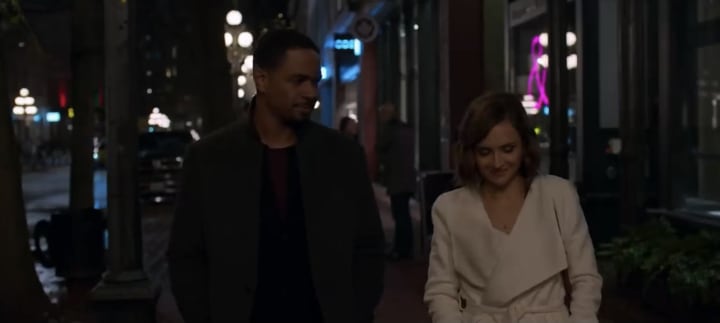 Summary
Love Guaranteed is about online dating and the perils people go through to find love. Susan (Rachael Leigh Cook)is a lawyer working a case for the client, Nick (Damon Wayans Jr.) to sue the dating site for their lack of fulfillment of guaranteed love. He read the policy requiring 1000 dates for guaranteed love and with his frustrated state having 900+ dates, he intends to sue them for false promises but finds love along the journey.
Takeaway
Jerome (Alvin Sanders)is one of Susan's past clients. He referred her to the past athlete, Nick for his case. Nick assists as a Physical therapist and helped Jerome. He talks to Nick about asking Susan on a date. Jerome says that Nick has been playing on the shallow side where it's safe but he has to dig deeper to look for love. Nick asks "what if I sink?" and Jerome says "what if you swim?". This is important because really, what if you succeed? It's daunting to take a chance but more rewarding than having regrets. Their talk about dating and taking chances against fear, for the real thing is vital.
Side-note
Loved seeing the return of Coach.
Faves
Denise(Lisa Durupt), Roberto (Sean Amsing), Nick(Damon Wayans Jr.), and Melanie(Caitlin Howden).
Made of Honor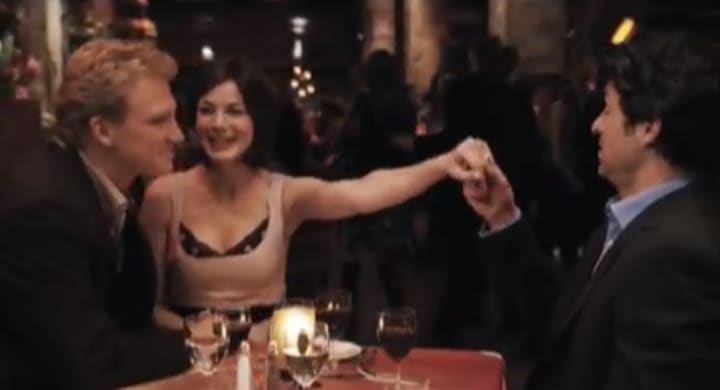 Summary
Made of Honor is about love within a friendship and the possibility of it becoming something more. Tom (Patrick Dempsey) and Hannah (Michelle Monaghan)became friends after an accidental meeting at university. They formed a friendship because of her honesty (which he appreciates) and remain friends for a decade plus due to their bond, routine, unspoken feelings, and Tom's embrace of the "serial dater" lifestyle. He has several rules for his dates and dating ethic (reminiscent of Barney from HIMYM albeit not as entertaining or condescending) which he covers up with claims of honesty to shield himself emotionally. He got love from Hannah but slept with other women which he talks about with his buddies calling it "the perfect setup". He reconsiders this during her absence and becomes the maid of honour to an engaged Hannah with a plan to win her over. 
Takeaway
Tom's dad(Sydney Pollack) said the saying "If you love something, set it free" is for "pussies" afraid to fight for what they want as he lost his one true love as well. This is important referring to the need for strength to fight for who and what you want. He is a serial marrier as they often joke about what number wife he's with. He said he realized too late and lost his chance with his true love, so he doesn't believe in setting who or what you love free.
Side-note
Felix (Kadeem Hardison) says, "Anytime is the right time to say "I love you. Marry me".". I loved this because I immediately remembered another of Kadeem's characters, Dwayne Wayne from A Different World that took this saying to heart and stopped a wedding as well. At least, Colin (Kevin McKidd)got some closure with the apology after the public embarrassment, unlike Byron.
Hannah always wanted Tom but he finally got his act together to get her which she understandably didn't like. She felt that she had been right there waiting and questioned his professed feelings during her wedding planning. She felt he didn't really feel the same but was fearful of losing his best friend. This is true because her going to Scotland made him realize how much he needed her and will do anything to get her. This is similar to the Donna and Harvey relationship from Suits and he had his point of realization. This friends-to-lovers trope doesn't always end up in favour of the lovers which is seen in The Blush Bunny's YouTube video on My Best Friend's Wedding(1997).
Video credit: The Blush Bunny on YouTube
Faves
Thomas Sr.(Sydney Pollack), Felix (Kadeem Hardison), Hannah (Michelle Monaghan), and Joan (Kathleen Quinlan).
Disconnect: The Wedding Planner

Summary
This movie is the 2nd part of the first movie, Disconnect(2018). The 1st movie focused on Celine (Brenda Wairimu)and her love life. She and her best friend, Josh (Nick Mutuma)considered a relationship with each other and did otherwise. This movie focuses on serial dater, Otis (one of Josh's friends) as he navigates his dating life and work. He ends up being a wedding planner for a destination wedding of his potential investor, Dele(Tope Tedela) to encourage him in closing a deal. He was scammed out of the money Dele gave him to plan the wedding after sleeping with the lady in charge of it. He summoned all his friends to help save him, which they did. Despite the hurdles and drama, everyone's issues are resolved. Otis (Pascal Tokodi) learns to conquer all his fears including love. 
Takeaway
Celine and her boyfriend, Richard (Brian Ogolla) are clashing. He decides to share something with Khalid. He said his dad told him that he would never be able to understand women. He says his dad told him there are three things to say which are, "You are right, I love you and I am so sorry babe" which he calls "a bunch of BS". However, the chef says "…the real understanding of a woman comes from accepting the fact that she is human and is allowed to make mistakes, changes, and decisions for herself.". He goes on to say, "so instead of you trying to figure her out in order to fix her, you need to allow her to feel accepted and supported. Once we show her that kind of support and love, it empowers her to become her true self and give love at the same way". Chef's advice is vital to always remember. 
Side-note
"I risked everything for a love that didn't exist", said Priti(Aseem Sharma), the woman Otis has a daughter with. She is at odds with her family as she risked getting pregnant believing there was mutual love in this relationship as she tells him they should just focus on raising their daughter. She didn't realize she was in a one-sided relationship and got too invested.
Richard, the perfect man in the first movie seemed suffocating after 4 years with Celine. She needed personal space and alone time sometimes but said he always involves himself anyway. Knowing and respecting people's wishes are important.
Faves
Chef (uncredited) and T K (Catherine Kamau)
Wedding Season

Summary
Asha (Pallavi Sharda)is a modern career-driven woman whose parents are bothered about her love life. Her mother, Suneeta (Veena Sood)takes matters into her hands by creating a dating site profile for Asha as she accepted and set the dates as well. Asha ends up bonding with, liking and loving Ravi (Suraj Sharma)as they spend more time together uncovering hopes, secrets and aspirations.
Takeaway
"Don't be so selfish. Do this for your parents." Asha said trying to convince Ravi to fake date her for the numerous wedding invitations this wedding season. They go with this plan after their actual date fails as Asha was not interested at all and actively tried to sabotage and dismiss it. The eligible bachelors and ladies are watched intensely as they operate in a close-knit community. There's a lot of social pressure on the parents and therefore on the children.
Like many people, Asha and Ravi love their parents but need a sense of individuality. The parents want them to be happy no matter what their perceived version of that may be. Their parents were elated to see them together for each wedding as many believe, a career can fade but a husband and family are forever, as one of the aunties said. Asha's parents mean well and hope for her happiness as Asha's mom noted Ravi brought so much joy to her life. There are all kinds of parents but they wanted her to have a balance with her career, not to drop one or the other fully.
Ravi weighs "Your parents, Happiness" insinuating your happiness is more important after watching the vows of a couple whose parents did not support their union but chose each other happily. This happened to Suneeta as well as her parents did not approve of her even associating with who she loved before her arranged marriage to Vijay (Rizwan Manji) who she ended up loving but she still remembers him from time to time. Ravi said, "When I was a kid, everything I did was for my parents. Right? Everything. Except music. Music was for me...".
Side-note
Asha went through a heartbreak, took it hard and made a hard change. She was hesitant to open up again but slowly did and even more as she was comfortable around Ravi. Fear is normal as Ravi said, "everybody's scared". Timmy Turner's dad (of Fairly Odd Parents) once said "human intimacy, the scariest thing of all" as well. It makes sense to be scared because many people have their trauma and uncertainty is not comforting either. You have a fear of betrayal, fear of fully giving yourself to someone, fear of repetition, fear of opening up and more. However, all you can do is hope and try no matter the outcome. "Now you just gotta own what you want, listen to your heart, and just let your love be greater than your fear", Ravi said.
Faves
Asha(Pallavi Sharda), Ravi(Suraj Sharma), Priya(Arianna Afsar)…honestly everyone. I enjoyed this movie and it's my favourite of the recent watches.
Before Valentine's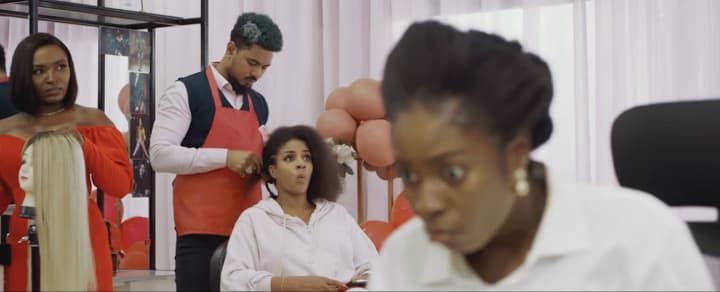 Summary
The day before Valentine's day, Salon co-workers Chika(Bolaji Ogunmola), Tamara(Meg Otanwa), Philo(Ben Touitou), and Sugar(Uche Montana), work together. As they tend to their clients, they also tend to their problems family and relationship-wise. They discuss several ideals, expectations, relationship statuses and more as each issue unfolds. These expectations are; self-inflicted, in relationships, for people, in society, and for Valentine's Day. There are expectations of needing attention, having too much attention and not knowing how to give attention exists as well. These are depicted in the different kinds of love. We see loving relationships with the family, friendships, self-love and partnership. These relationships are often characterized by Valentine's day activities which could include; an affectionate partner, an unaffectionate partner (at least in the stereotypical ways-PDA, gifts etc.), cheating(side-chick/side-man), Surprises (no matter where it meets the scale such as surprise flowers or a surprise trip), Galentine's, People sending themselves gifts. etc. The movie ends amicably by showing the sharing of love and togetherness on Valentine's day.
Takeaway
"Like, we women always put so much pressure on the guys for this one day and it's ridiculous"-Ama(Venita Akpofure). "I mean but still you know, we still need to put a bit of pressure on them. You know, just so they rise to the occasion. Otherwise, they just really relax, get comfortable, you know, knowing that they have pinned the girl."-Tamara This comes after the vendor left. He brought up the topic of Valentine's day and gender roles as he said to a client of the salon, "I know you must have bought handkerchief, roll-on and boxers for your guy tomorrow. Then you'll now be expecting him to gift you designer bags or iPhone Pro max or whatever.". The expectations have drastic differences that are called into question for reciprocity in a relationship by appreciating your partner and acknowledging their emotions. The gifts gotten are also compared to other gifts and diminishing the value of the moment and gift. Sugar compared her flowers to Tamara's and even threw them on the floor despite her initial excitement.
"Now, I know that a man is not the size of his body or the way he walks, or the way he talks, or the sound of his voice. It's how big his heart is."- Vero Love (Inem King)says to Philo fully accepting him. Philo is seen as more effeminate than most men and his girlfriend he met online had her friends telling her different things which made her avoid him. However, she draws the line with her friends as she decided to accept and love him fully. Philo stated that men are not a monolith as emotionless robots because there are different types of heterosexual men. This is a certain alternative to see as opposed to the Sabrina and Calvin characters from Sistas on BET.
Side-note
They also focus on the characters living fake lives and having different perceptions. 
Faves
Philo (Ben Touitou), Tamara (Meg Otanwa), Ama(Venita Akpofure), and Robert(Baaj Adebule).
The Infidelity propaganda
This is evident and quite alarming in numerous forms of media (as it has always existed). However, it is considered to be of an alarming rate with shows like Sex/Life, and Scandal praising their actions with a focus on passion much more than the morality of the actions. There are different situations and many have that "love can conquer all" mindset. 
A video by The Take on YouTube covers why people love to watch infidelity and more. It addresses the reason many support but also hate it, the gender differences in cheating, therefore, fueling different reactions, assumptions, perceptions, statistics, the aftermath of infidelity in all aspects of their lives, the possible amalgamation of things leading up to infidelity and being played up due to the uncertainty of the reasons, therefore, causing the drama.
Video Credit: The Take on YouTube
Picking the "best" partner
In many of these romantic movies and shows such as How I Met Your Mother (HIMYM), the audience argues about the character's pick of partner. Your choice could vary on beliefs, maturity, experience and opinion. As many thought Ted and Robin (HIMYM) should not be together, Andi and Gary (Sistas) should not be together, Lara Jean and Peter (To all the boys I've loved before) should not be together, and, Lawrence and Issa (Insecure) should not be together. However, the "the heart wants what it wants" sentiment works best here. It is without logic but love, offering a different kind of happiness for the characters.
A video by The Take on YouTube covers this as well. They talk about marrying the "right" person on paper. They seem to be a good match with the character but for some reason is not "the one" usually getting the short end of the stick through various forms of heartbreak. They carry on talking about the gender differences for on-paper characters, some actors that typically play these roles, the frequency of movies being about choosing one partner over the other versus a different lifestyle between the genders, the fact of choosing between stability and a rush often grounded in fear, and, the benefit of being dumped before the character gets too invested causing more heartbreak.
Video credit: The Take on YouTube
No matter what your opinions or choices are, there is something for you. Have a lovely day!
If you enjoyed this, for more of my articles:
About the Creator
I write on various things: social issues, well-being, cinema and out of curiosity. For contact and all other things, click this. Inactive.
Reader insights
Be the first to share your insights about this piece.
Add your insights