The "How I met your mother" ending Ted [and the audience] deserved?
These deleted scenes should have been in the show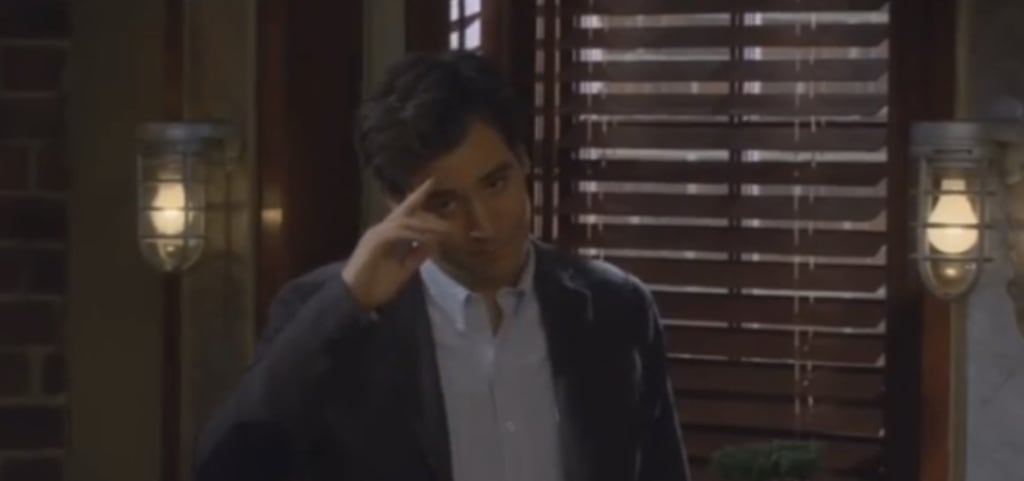 Image credit: Screenshot from Sahebjit Chhabra on YouTube
Ted Mosby (Josh Radnor), Barney Stinson (Neil Patrick Harris), Robin Scherbatsky (Cobie Smulders), Marshall Eriksen (Jason Segel) and Lily Aldrin (Alyson Hannigan) are the main cast of How I met your mother (HIMYM).
Spoiler warning! If you like this, you can get more of my articles when you subscribe to my account.
HIMYM is a narrated story to the children (David Henrie and Lyndsy Fonseca) of Ted Mosby by him(Bob Saget) about how he met their mother, Tracy (Cristin Milioti). This show ran for 9 seasons from 2005 to 2014. Some people believe it was inspired by Friends(1994) which was arguably inspired by In living colour (1990), but I digress. The show includes iconic catchphrases, bets, songs and more that are great callbacks identifiable with the show. The brief history of the friend group goes something like this: Ted and his college friend Marshall live together, Marshall dates Lily and is a friend to Ted- she is added to the friend group, Barney meets Ted and claims to want to guide him in life-he is added to the friend group, Ted likes Robin wants to date her, proclaims possible love for her, gets crushed and Robin asked if they remain friends-so she is added to the friend group as well.
This made the 4 main friends of Ted with the eventually uncomfortable love triangle between Ted and Robin and Robin and Barney. However, Ted thought she was THE ONE so that was his motivation for their relationship, despite Robin's reservations. Another timeline: He tried with Robin several times, progressed, failed, dated other people, Then, Barney and Robin dated, got married, divorced, Then Ted found Tracy. He felt a connection, dated her, married her, got two kids with her and she passed away from an illness.
Every HIMYM watcher waited for seven and a half seasons to find out who the mother was before her eventual reveal in the season 8 finale. We saw all that Ted went through to find the one, his one and it was sadly short-lived. Yes, we got foreshadowing and all but still…We got a lot of what he went through before her, how he started talking to her but not enough of the joyous times before her passing which made it all the more painful. It felt like we wasted our time because Tracy just gave him kids, that Robin didn't want before she found out she couldn't have children. Although, seeing he was so happy in this clip that he didn't even consider getting back with Robin was big because he always wanted her or thought she was a viable option.
Video credit: Sahebjit Chhabra on YouTube
This scene was important and would have tied greatly with the series giving us a softer cushion for the show finale, instead of the children telling Ted he was still in love with "Aunt Robin" after the whole story. It was very strange and unfair even though there had been some time after the mother passed. 
I would consider this scene a WIN for Ted as we see him happy but his lack of respect and attention for Robin's state is cruel. Robin is a career-driven woman with goals as a Canadian immigrant and should not be disregarded for her priority but she just didn't seem to work with Ted despite their trial. She was not doing too well in her career and mentally, he could have tried to comfort her. However, this could show that he's not as attentive to her needs anymore because he's no longer vying for her attention or he's just being a bad friend. He does ask if she's okay for reassurance but, YOU KNOW SHE'S NOT OKAY and she said so while questioning everything.
We needed the inclusion of this scene for Tracy. There's a level of respect for her because we anticipated her reveal, she was a great person, a great fit for Ted and a great person to his friends. I felt this would have honoured her a bit more whether this was the end or not. If it wasn't the end, the actual show finale could be more justified as he went back to Robin but it felt like we went through all the emotions and story leading up to her, only for her to leave and he went back to Robin.
There were other scenes that were so endearing and would have tied greatly with the series.
Video credit: Sahebjit Chhabra on YouTube
Robin singing "Let's go to the mall" at her wedding was a needed inclusion. The bet clip between Marshall and Lily would have been the best show closer because they're lovely and remind us of their bet which is something they often do. This was an excellent comic relief closer that was needed.
The show has its following and has since inspired the female perspective which is now airing called, How I met your Father(2022). It seems to be a different story entirely with no affiliation to its predecessor except a few nods that the Msmojo Youtube channel covers.
Video Credit:Hulu on YouTube
There's no certainty (as of now) of any cameos from the 2005 show cast but the ComicBook.com got a comment from Neil Patrick Harris that played the legendary suited and problematic Barney, about any possibility:
"As for coming on your show (insert joke here), I worry," Harris wrote. "Barney's antics, his overt delusions of grandeur, would likely get everyone in trouble. So, unless he's changed his ways or joined a nunnery (insert an insert joke here), not sure if it's in anyone's best interest."
If you haven't watched How I met your Mother, you should!
Video Credit: Adrien.Bssgt on YouTube
Will you be watching How I met your Father?
If you enjoyed this, for more of my articles:
About the Creator
I write on various things: social issues, well-being, cinema and out of curiosity. For contact and all other things, click this. Inactive.
Reader insights
Good effort
You have potential. Keep practicing and don't give up!
Top insight
Heartfelt and relatable

The story invoked strong personal emotions
Add your insights