Top 5 Animes
On YouTube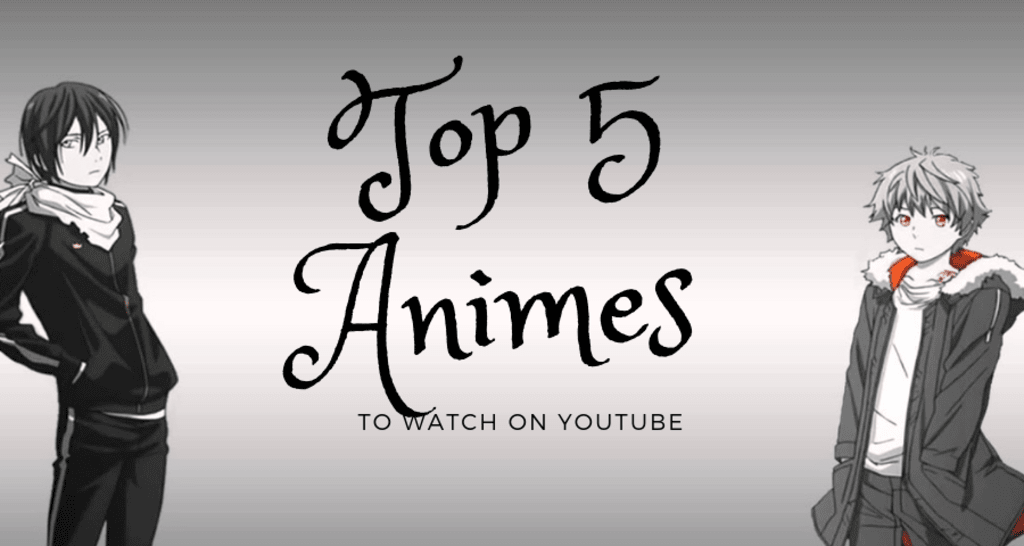 Love to watch anime but don't have Netflix? No worries, we have put together some of the top 5 animes that can be found on YouTube (yes, the entire season!). Without further ado, let's begin the list.
1. 'Samurai Champloo'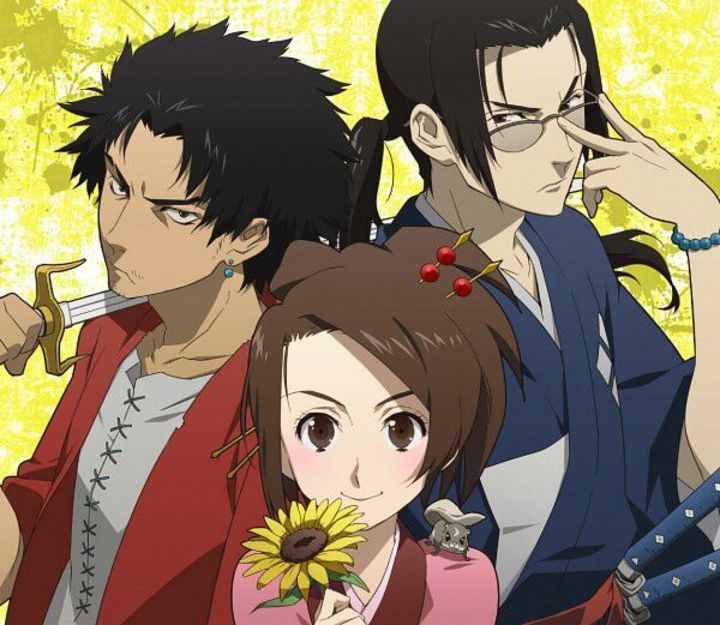 Samurai Champloo takes place during the Edo Period, where an attractive waitress by the name of Fuu is being harassed by samurais. Seeing the defenseless woman being taken advantage of, rascal Mugen steps in to save her. Jin, a quiet but skillful ronin, also involves himself in aiding Fuu. Seeing the potential opponent that he can be, Mugen attacks Jin in an attempt to prove his samurai power. During their male-dominance fight, however, both of them accidentally end up killing the son of the magistrate. This results in an immediate execution for both Jin and Mugen, but karma works in wonders and they are saved by non-other than Fuu. She befriends both men and asks them to help her friend the samurai that "smells of sunflowers" and together they embark on a journey of friendship and self-discovery.
2. 'Spice and Wolf'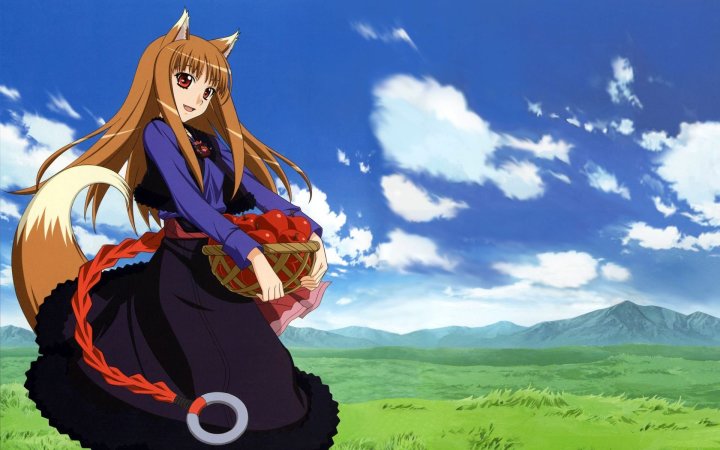 Spice and Wolf is a mixture of fantasy, adventure, and romance. The story begins with a young trader and traveler, Kraft Lawrence, visiting the town Pasloe. He has been working and traveling for the last seven years to earn enough money to set up his own shop in his town. During his visit, he meets a young woman sleeping in his wagon, who claims to be the deity of harvest, Holo. Holo is over 600 years old and takes the form of a young lady when necessary, she explains to Lawrence she has blessed the town's wheat harvest year after year. The town has recently been forgetting about her and is no longer holding on to "pagan" beliefs, this causes Holo to feel alone and wanted. Hence, she wants to travel back to her homeland and see the world. The slick wolf-deity manages to convince Lawrence to take her along and together with the travel across the land, but her identity rises suspicion from the Church. The story weaves a wonderful tale of business trade, religion, and love.
3. 'Yona of the Dawn'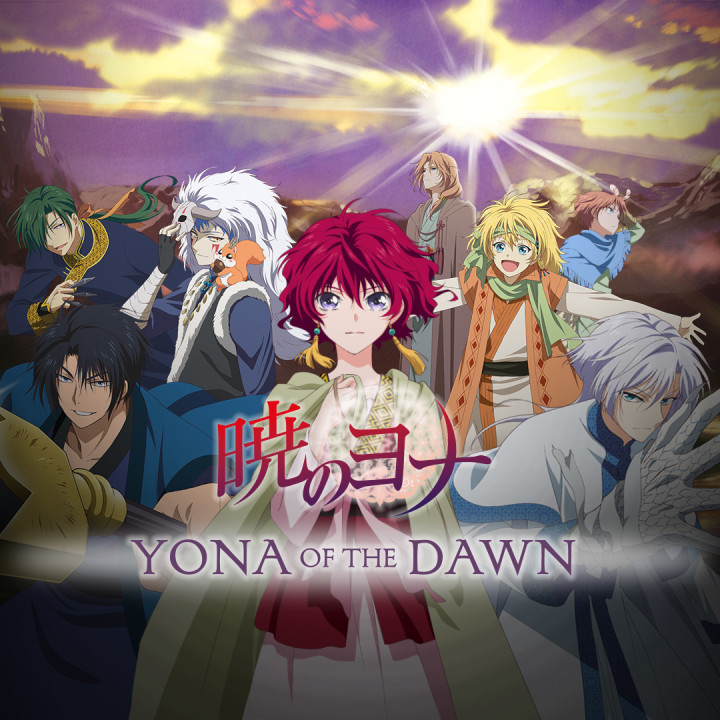 Yona of the Dawn has been mentioned to be based on Korean, Japanese, and Chinese historical figures but that is what makes this anime series so interesting! The fictional Kingdom of Kouka is where the crimson haired princess, Yona, resides. Having to grow up without a mother and being pampered by her father the King II, she lives her days without a care in the world. Her closest companion is the young bodyguard, Hak, who has shown to have a love interest in Yona but a bodyguard is no match for a princess. Things take a turn for the worse on Yona's sixteenth birthday party, when her childhood friend and love interest, Su-Won, pays his respects. Yona decides to talk to her father that night about her interest in Su-Won when she visits him and witnesses Su-Won murdering her father. He then claims the thrones and plans to kill the princess. She is quickly saved by Hak and together they escape to Hak's home, Village of the Wind. It is there that Hak's grandfather suggests to Yona to seek the priest Ik-Su, to help her find her way. Once they find Ik-Su, he tells them of the story of King Hiryuu that united the land and was accompanied by Four Dragon Warriors. The descendants of the Four Dragon Warriors continue to live until the day of the return of Hiryuu, and Yona must seek out these legendary warriors to help her save the kingdom as well as herself.
4. 'Akame Ga Kill'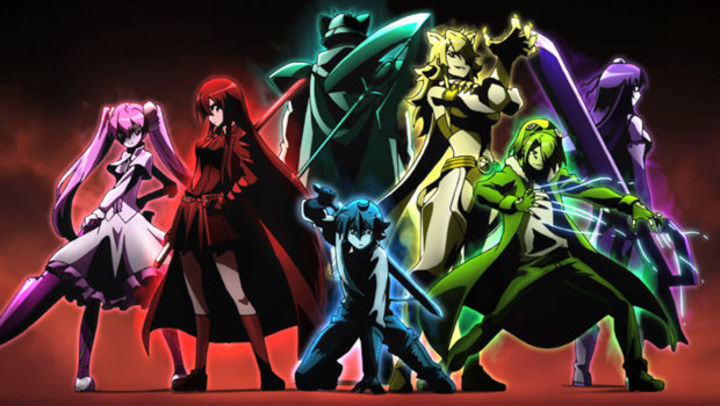 Love dark, fantasy adventure anime? This is the one for you. Do not get too attached to these anime heroes, because this is one of those animes where the heroes... well... don't always end up alive by the end of the story. The story begins with a young fellow by the name of Tatsumi that has embarked on his journey with his two other companions. The trio is separated during a bandit attack, and Tatsumi pursues his journey in hopes of becoming wealthy for his village and earning a reputation for his skills. However, he quickly learns the Empire is evil and learns that a family of aristocrats have murdered his friends and have killed many innocent people. He is invited to join the Night Raid that is at war with the empire and affiliated with the Revolutionary War. Together they plan to take down the evil of the empire and rebuild a better world.
5. 'Noragami'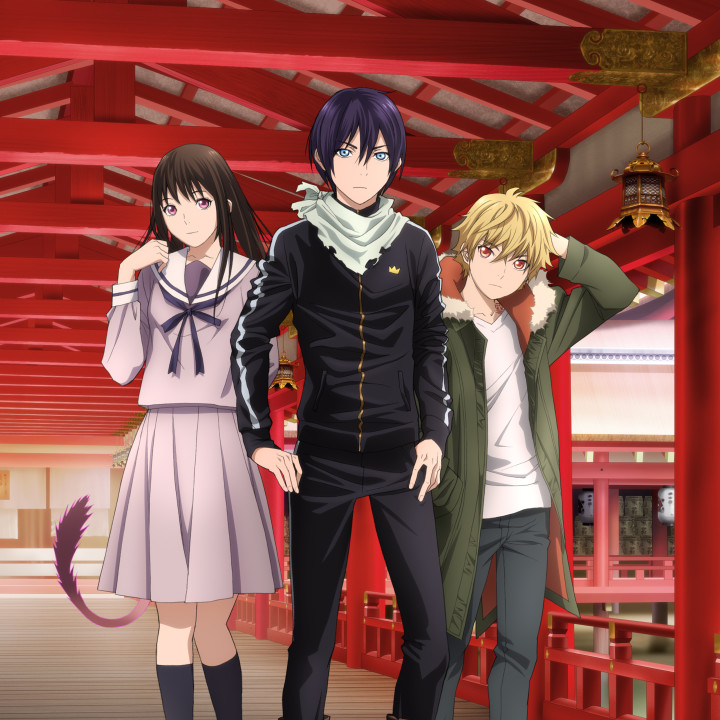 Hiyori Iki is a smart and attractive young high school girl living a normal life. Until one day she involved herself in a bus accident while attempting to save a strange young man from getting hurt. To her luck, she did not die but instead caused her soul to separate itself from her body. Realizing the paranormal phenomenon, she befriends the young man she saved, by the name of Yato that is known as the God of Calamity (or at least he used to be). She makes him promise that he will find a way to get her "back to normal" and soon her life is turned upside down by her new way of life. Together Yato, Yukine (Yato's regalia), and Hiyori become close friends that are tested by external forces to fix Hiyori's body and establish a proper shrine for Yato.
tv