Top 10 Best Movies of 2018!
Let's do this.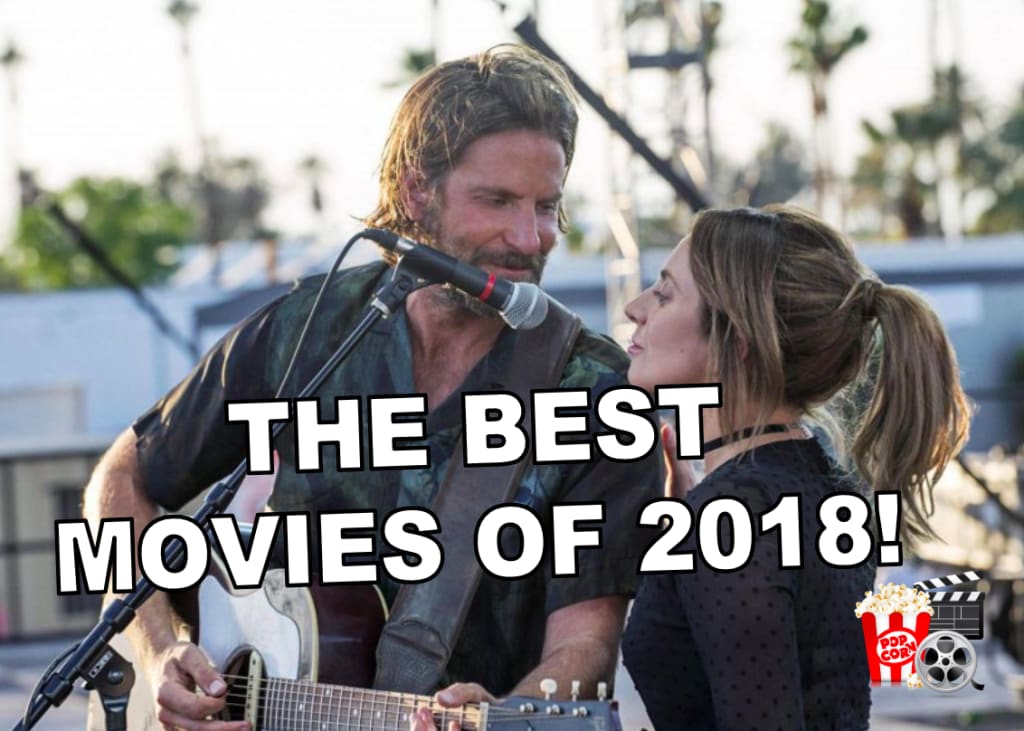 2018 has been a pretty good year for movies. We haven't had too many great films this year, but I watched 25 films this year, and I wanted to count down my top 10 favorites of the year just in case you missed any.
Now, I may be missing a few, so before we begin, I want to give an honorable mention to Black Panther, Crazy Rich Asians, Instant Family, Halloween, Ant-Man and the Wasp, Deadpool 2, and Solo: A Star Wars Story.
Without further ado, let's begin.
10. 'Incredibles 2' — 8.7/10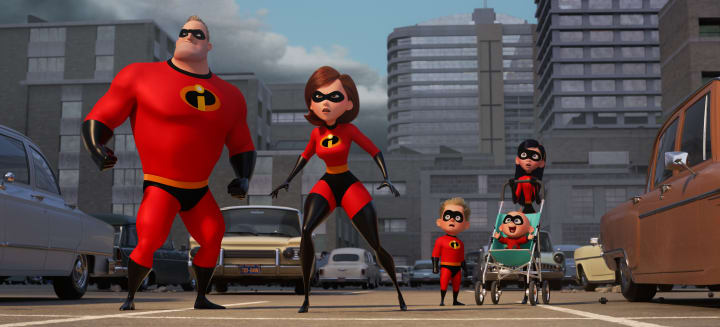 Director: Brad Bird
Writer: Brad Bird
Starring: Craig T. Nelson, Holly Hunter, Samuel L. Jackson, Sarah Vowell, Huckleberry Milner
Premise: After the events of The Incredibles, the Parr family has been barred from performing more acts of heroism. However, a tycoon named Winston Deavor decides to hire Elastigirl to continue superhero work in order to prove to the world that superheroes should be legalized. Soon into the action, Elastigirl finds herself facing off with a masked supervillain named Screenslaver, who controls people with hypnotism.
While it may not surpass the original, this is a very worthy sequel filled to the top with well-directed action sequences, a great story, hilarious comedy, and well-written characters, making this a sequel worth the wait.
Rating: PG for superhero action and mild language
9. 'The Commuter' — 8.9/10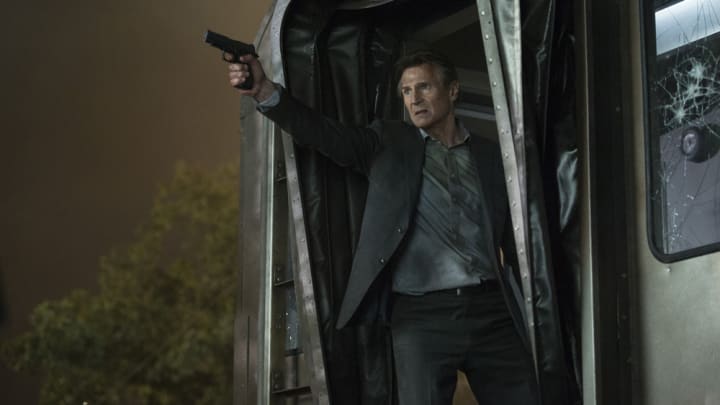 Director: Jaume Collet-Serra
Writer: Byron Willinger, Philip de Blasi, Ryan Engle
Starring: Liam Neeson, Vera Farmiga, Patrick Wilson
Premise: Insurance salesman Michael MacCauley is on his daily commute home from work when a mysterious stranger named Joanna sits down in front of him and tells him that one person on the train does not belong. If he finds this person before the train reaches the last stop, he would receive $75,000. Michael eventually takes her up on her offer, but soon realizes that he has become trapped in the middle of a criminal conspiracy that puts the lives of the train passengers at risk.
This film may not have been praised by critics, but I found this to be a genuinely solid action crime thriller with some very good directing and a very interesting story that I found myself very invested in.
Rating: PG-13 for violence, language, and an obscene gesture
8. 'Ready Player One' — 8.9/10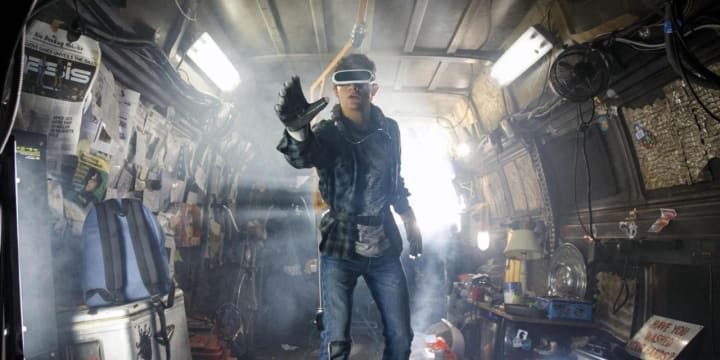 Director: Steven Spielberg
Writer: Zak Penn, Ernest Cline
Starring: Tye Sheridan, Olivia Cooke, Lena Waithe, Ben Mendelsohn
Premise: In 2045, many people seek escape in the virtual reality world known as the OASIS. When the creator of the OASIS dies, he offers $500 billion and full ownership of the OASIS to whoever can find the three easter eggs planted throughout the OASIS. Teenager Wade Watts is one of the many on the hunt for the eggs, and he bands together with friends, new and old, to stop the OASIS from falling into the hands of the power-hungry Innovative Online Industries (IOI).
This movie has its haters, but I loved the movie for its fun action, incredible visuals, great performances, and a story that I really loved, along with many very cool easter eggs. And I wanted to see the DeLorean again.
Rating: PG-13 for sci-fi action violence and language
7. 'Spider-Man: Into the Spider-Verse' — 9.0/10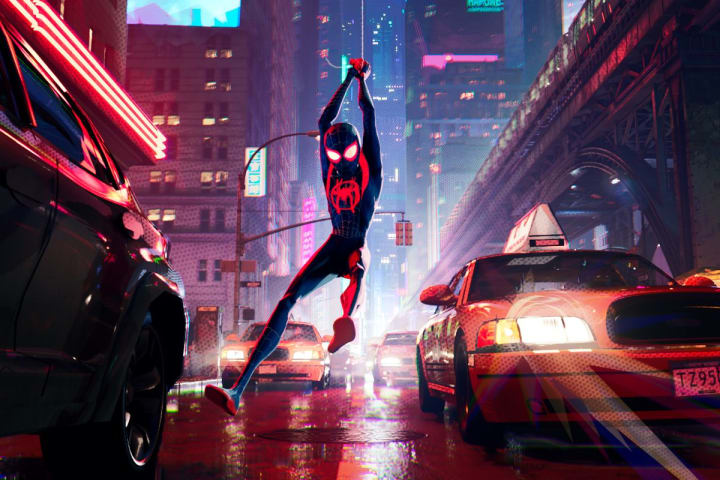 Director: Bob Persichetti, Peter Ramsey, Rodney Rothman
Writer: Phil Lord, Rodney Rothman
Starring: Shameik Moore, Jake Johnson, Hailee Steinfeld
Premise: Brooklyn teenager Miles Morales is a normal kid who looks up to Spider-Man. One day, he gets bitten by a radioactive spider and finds himself with the powers of Spider-Man. He soon discovers that there are many other versions of Spider-Man that exist across many dimensions. Miles teams up with them in order to battle the villainous Kingpin.
Your average superhero origin story is made even better in this film with its innovative comic-book style of animation along with its very humorous moments and well-written characters.
Rating: PG for superhero action
6. 'Searching' — 9.1/10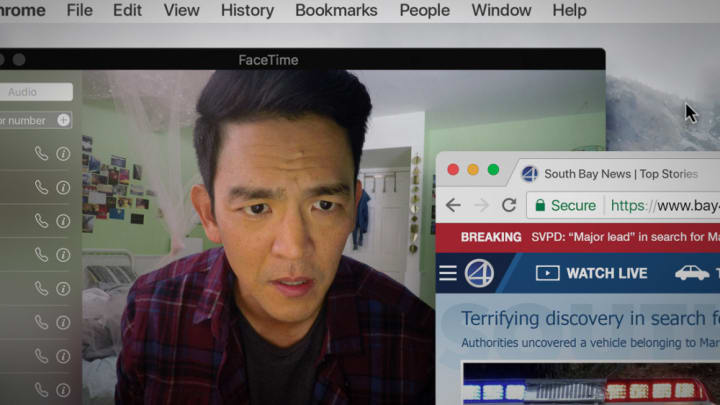 Director: Aneesh Chaganty
Writer: Aneesh Chaganty, Sev Ohinian
Starring: John Cho, Debra Messing, Michelle La
Premise: David Kim is a widowed man who is trying to reconnect with his 16-year-old daughter, Margot. One day, Margot doesn't come home from school. She is declared missing, and David must work with the police to find out what happened to her by searching through her computer to find a cause for her disappearance.
This thriller takes an ordinary premise and makes it even better by having the story told to us through computer and phone screens, and a great performance by Asian-American actor, John Cho, making this a strong start for the up-and-coming filmmaker.
Rating: PG-13 for language, sexual references
5. 'A Star Is Born' — 9.2/10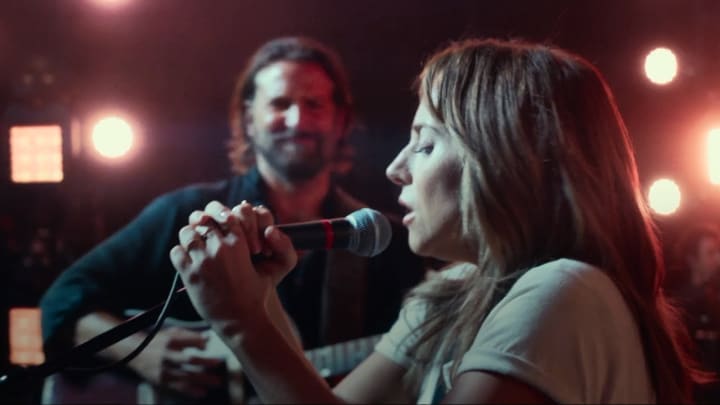 Director: Bradley Cooper
Writer: Eric Roth, Bradley Cooper, Will Fetters
Starring: Bradley Cooper, Lady Gaga, Sam Elliott, Dave Chappelle
Premise: Musician Jackson Maine falls in love with aspiring singer Ally. Jackson brings her into the spotlight during one of her concerts, exposing her talent to the world. As Ally begins to grow more and more famous, their relationship is strained, as Jackson begins to struggle with coping with his drug and alcohol addictions.
This is a refreshing remake with some incredible performances from the two very talented leads, along with some very good music and a story that still holds up today.
Rating: R for language and nudity
4. 'Eighth Grade' — 9.3/10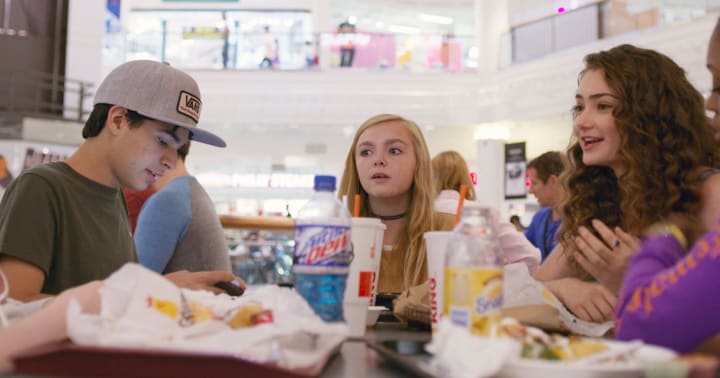 Director: Bo Burnham
Writer: Bo Burnham
Starring: Elsie Fisher, Josh Hamilton, Emily Robinson
Premise: 13-year-old Kayla navigates through her embarrassing, uncomfortable last week of eighth grade.
The premise of the film is fairly simple, but the movie is so incredibly interesting and you really get to root for Kayla as she goes through tense, uncomfortable situations, and we get to see an incredibly realistic performance from Fisher.
Rating: R for language and sexual references and situations (it doesn't matter because teenagers can see this movie and relate to it a lot)
3. 'Avengers: Infinity War' — 9.3/10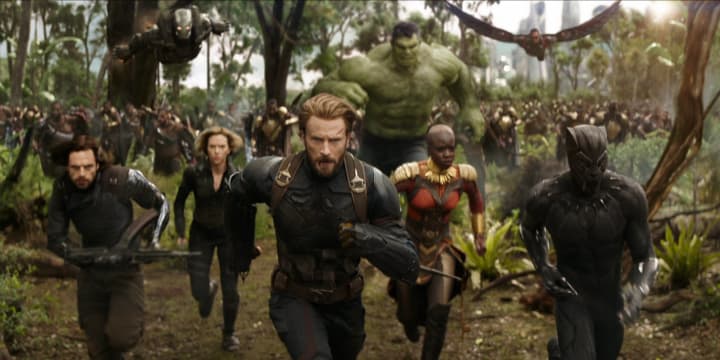 Director: Anthony Russo, Joe Russo
Writer: Christopher Markus, Stephen McFeely
Starring: Way too many awesome people to list here.
Premise: Iron Man, Thor, Captain America, and the rest of the Avengers must unite in battles all around the galaxy in order to stop the evil Thanos from collecting all six Infinity Stones, which would give him the power to wipe out half of all life in the universe with a snap of his fingers.
This film is one of Marvel's best, containing fun action sequences, great performances, a strong villain, and a very well-written story that doesn't feel too chaotic with its incredible amount of superheroes.
Rating: PG-13 for superhero action and LANGUAGE!
2. 'BlacKkKlansman' — 9.4/10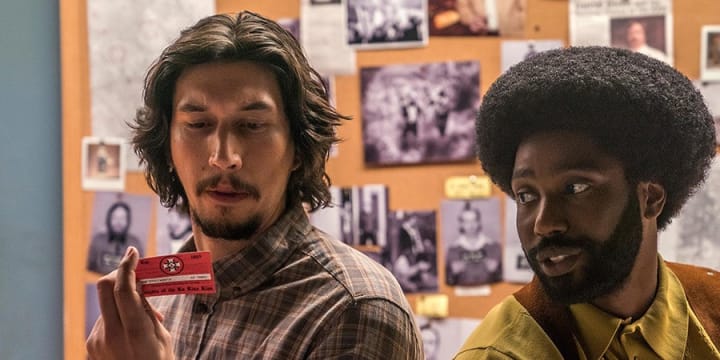 Director: Spike Lee
Writer: Charlie Wachtel, David Rabinowitz, Kevin Willmott, Spike Lee
Starring: John David Washington, Adam Driver, Laura Harrier
Premise: This film is based on a true story of a young African-American police officer named Ron Stallworth who, in the 1970s, infiltrates and exposes the local chapter of the Ku Klux Klan. Ron enlists the help of white officer Flip Zimmerman to portray Stallworth in person during the KKK meetings, while Ron would portray the character during phone calls.
The surprisingly relevant film is masterfully done with fantastic performances from Washington and Driver, and some surprisingly funny moments along with its incredibly dark scenes.
Rating: R for language and distressing themes
1. 'Mission: Impossible – Fallout' — 9.8/10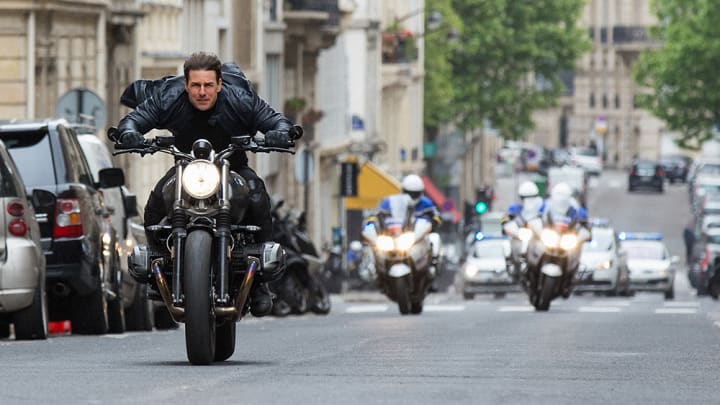 Director: Christopher McQuarrie
Writer: Christopher McQuarrie
Starring: Tom Cruise, Henry Cavill, Ving Rhames, Simon Pegg, Rebecca Ferguson
Premise: After an IMF mission ends badly, agent Ethan Hunt finds himself responsible for the loss of three plutonium cores, now in the hands of a mysterious terrorist organization known as the Apostles. Ethan and his team must reacquire the plutonium before the Apostles can launch a nuclear attack, and at the same time, Ethan must find the man behind it all: the mysterious John Lark.
Wow. This film has a very interesting story and some of the best directed action sequences and stunts I've ever seen in a film, along with some fantastic performances and twists in a film so impressive that it is, without hyperbole, one of the greatest action films ever made.
Rating: PG-13 for violence and language
And that's it!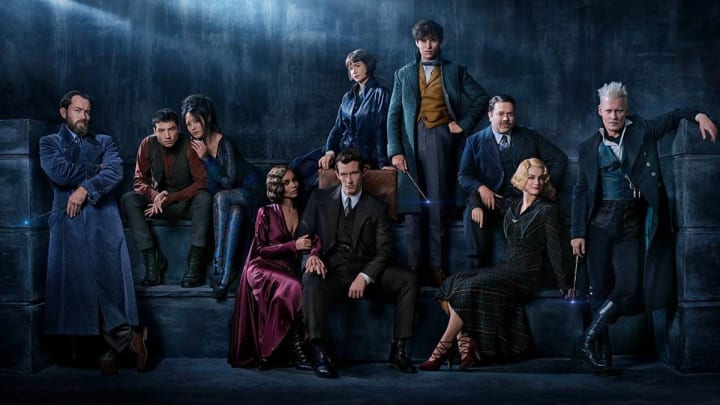 Now, I want to explain why some films didn't make the list; Black Panther was a good movie, but I thought it was pretty average in terms of MCU movies. Crazy Rich Asians was good, but I thought it was a very average rom-com without anything special.
First Manhad good visuals, but it kind of bored me. Fantastic Beasts: The Crimes of Grindelwald was a movie I enjoyed much more than most people, but it isn't a very good movie. And Ralph Breaks the Internet had its moments, but was too filled with plot holes for me to enjoy.
And the worst movie I've seen this year is 'Peppermint.'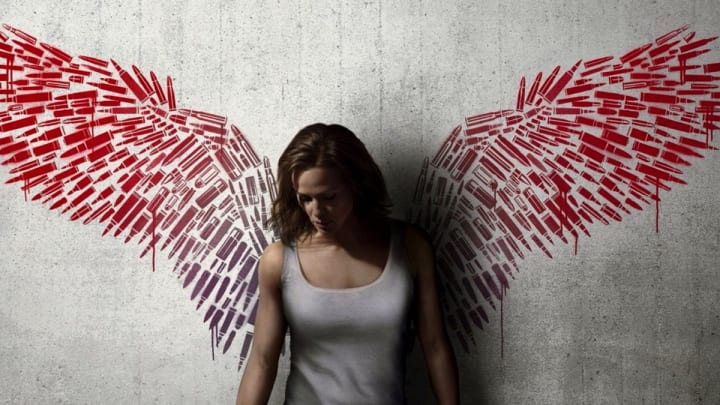 I think that's it. Can't wait for next year.
review
Film critic. Lover of Pixar, Harry Potter, Star Wars, Marvel, DC, Back to the Future, and Lord of the Rings.
For business inquiries: [email protected]