The Young and the Restless: Thanksgiving week will be boring
The CBS soap will re-air Victoria's wedding to Ashland on Thursday and be preempted by sports on Friday.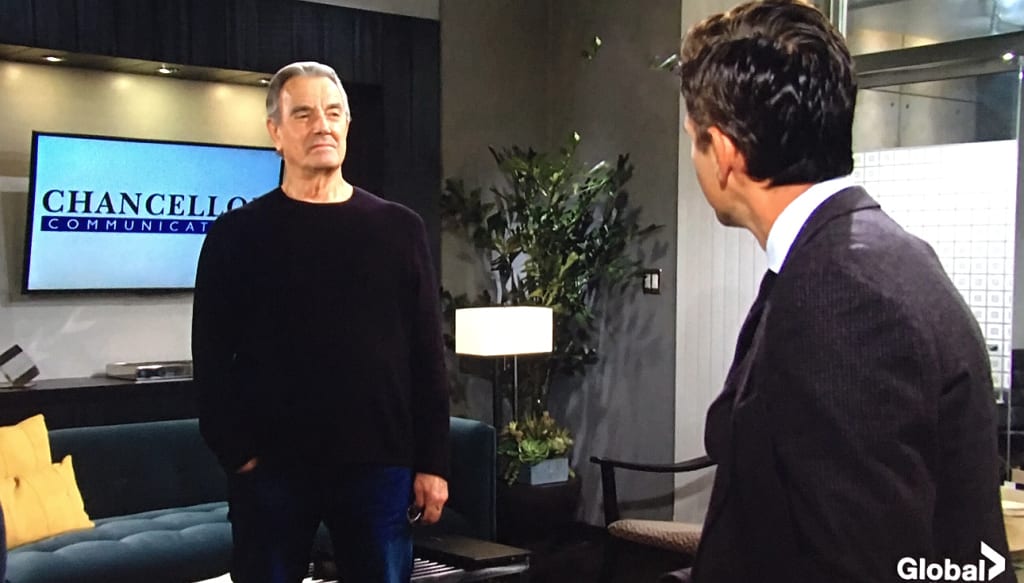 More of the same is coming
The Young and the Restless update: Fans will endure a boring week
If fans of The Young and the Restless are looking for breaking news and hot spoilers they will not find them during the week of Thanksgiving 2021. The CBS soap will have a repeat of Victoria Newman's (Amelia Heinle) and Ashland Locke's (Richard Burgi) wedding in Tuscany which is something fans do not want to see. A majority of viewers were done with the nuptials before they even took place, This is because of how long and drawn out this storyline was and how it eclipsed other plots that viewers were more invested in.
The Young and the Restless: Viewers are in for more of the same this week
Soaps She Knows at Soaps.com gets their spoilers directly from the CBS studio and says they never change. This week leading up to Thanksgiving will be more of Billy Abbott (Jason Patrick) plotting against Victor Newman (Eric Braeden) and Jack Abbott (Peter Bergman) and Phyllis Summers (Michelle Stafford) trying to figure things out. Nothing has been said regarding Thanksgiving Day but for the past few years Y&R has carried it over until the following Monday. If genoa City residents are going to feast on turkey this week the spoilers have not announced it so look for Turkey Day to be next week.
Ashland Locke's true motives should be coming to light
The Young and the Restless writers have been teasing the fans where Ashland Locke (Richard Burgi) is concerned. He was branded the "Lockeness monster" but neither his bark nor his bite impressed viewers. Initially, there were some moves made against Jabot Cosmetics but after that things began going downhill. Soaps.com pointed out how callous he was with Vicki recently considering he is supposed to be a dying man. In a sly, sarcastic voice he implied that everything Billy did was because he was still in love with his ex-wife.
The spoiler suggests that the real Ashland Locke might be about to show his face which is interesting. A man undergoing chemo who is supposed to have terminal cancer should have other things on his mind. Burgi has give two interviews with Soaps She Knows but really has not revealed anything in either one. He suggested it would be nice if Ashland left his wife a baby before he died but never actually confirmed that his character was dying. He also talked about everyone having a dual personality like hsi character but did not shed any light on how this storyline will play out.
The spoiler did suggest that Ashland and Victoria will attempt to purchase Chanc Comm so that Billy and Lily Ashby (Christel Khalil) can cut their losses and save the company. Viewers know that neither one of the dup is going to sell to Vicki and Locke so a fight is coming but this is nothing new. Fans on social media are expressing their hopes that at the end of this storyline Billy and Lily will come out on top and it will be Victor, Locke, and Adam Newsman (MarkGrossman) who get what they deserve.
The Young and the Restless spoilers: Billy and Lily might come out on top
Niki Newman (Melody Thomas Scott) has already warned her husband that his former son in law is just like he is. Niki can see that Billy has a ruthless side just like her spouse and she is concerned. Victor, however, will only see his rival as Billy Boy Abbott who screws up. Perhaps in underestimating Billy it is possible that Victor will be taken dawn because he is not expecting Billy to be a worthy oponent
Be on the lookout later in the week for spoilers, breaking news and updates for The Young and the Restless. Once the holiday is behind us the drama in Genoa City should pick up.
entertainment
Cheryl is a poet, freelance writer, published author and former Newspaper columnist. She has degrees in Psycology and Biblical studies. She enjoys sharing natural cures, and Nostalgia related info. Tips are greatly appreciated.
Receive stories by Cheryl E Preston in

your feed