The Young and the Restless update: Chance and Abby are reunited
Melissa Ordway shared an image on Instagram that shows her with Conner Floyd where she confirms things will work out for her character.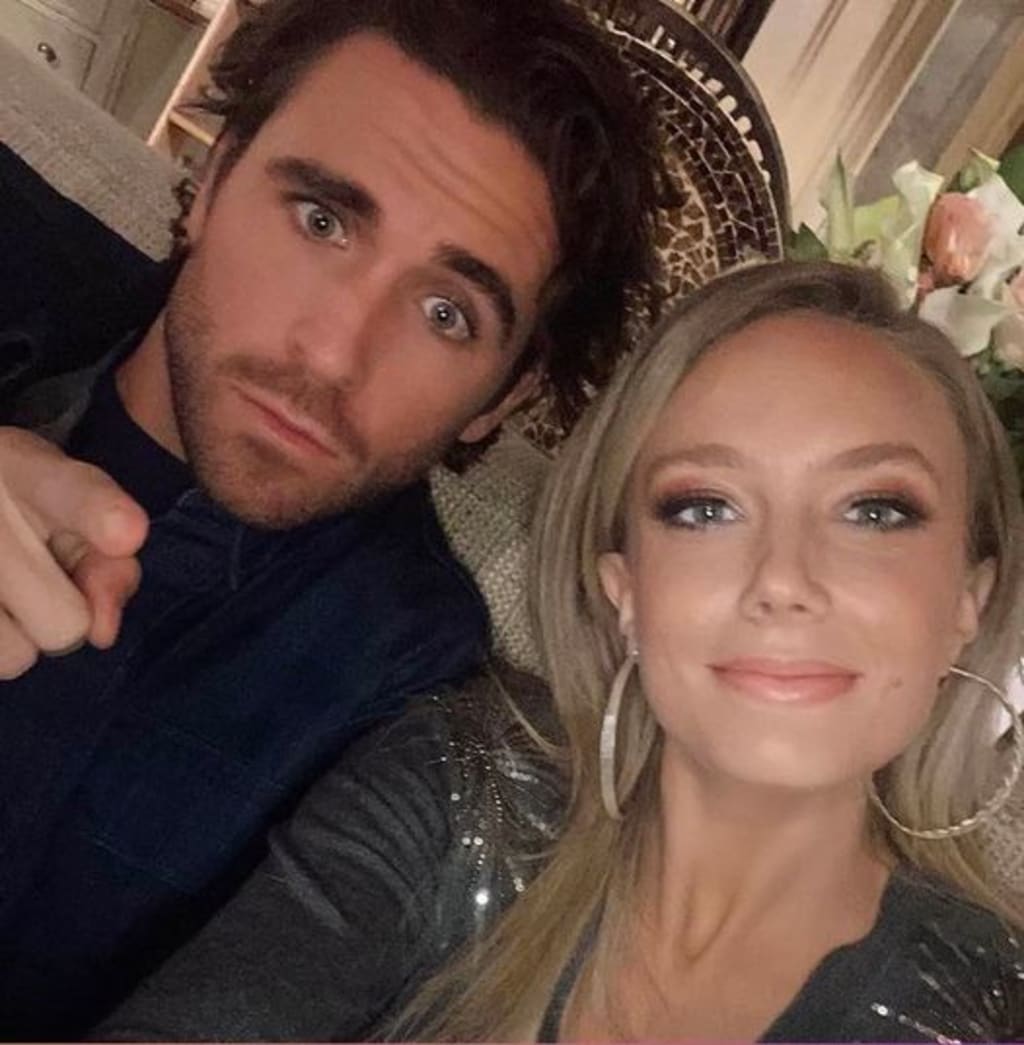 The Young and the Restless: The rumors are false
The Internet rumor is going strong that Melissa Ordway is leaving The Young and the Restless but the above photo should put that to rest. The actress who portrays Abby Newman on the CBS soap took a selfie with Conner Floyd who will now portray her onscreen husband Chance Chancellor. Fake news has been circulating that while Abby is searching for her husband she will go missing and her portrayer will leave Y&R. There has not been one shred of evidence to back this up and loyal fans see it for what it is.
Chance returns to chaos
It is being reported that Chance has been injured but is alive and that a new character Kim Delaney (Roxanne Hart) will be instrumental in assisting Abby in locating her spouse. Viewers know because of a leaked photo that there will be a welcome home party for Phillip Chancellor IV and that Jill Atkinson (Jess Walton) will return to Genoa City at some point. In all the hype and excitement everyone seems to be forgetting that Abby's husband is not the same man who left Genoa City to work undercover. He will return home to a lot of chaos and most of ut is surrounding his own life.
The Young and the Restless: Abby may not recognize her husband
Depending on the type of injuries he has sustained Chance could have mental and or physical damage. He could have some brain fog or full-blown amnesia. The image of Ordway and Floyd is quite appealing but no one knows how his character will appear when he gets back to Genoa City. Everyone will be glad that he is home but Abby might find her spouse is in such a bad way that she does not recognize him.
Abby's village will be altered
Abby went into the surrogacy believing that Chance would return before Mariah gave birth but that did not happen. Her husband will not come back to Genoa City to a life that has been drastically altered. Mariah Copeland (Cameron Grimes) and Devon Hamilton (Bryton James) are the actual parents of the child that Chance is expected to be a father to. The village that was assisting with the pregnancy and birth will now have to take a back seat to the adoptive and legal father of Dominic.
Mariah has dealt with separation anxiety and postpartum depression and may have a hard time stepping back from her "Bowie" once Phillip Chancellor IV arrives. Devon has stepped up in the role of dad and may not want to relinquish his position as a surrogate father now that Abby's spouse is coming home. Tessa has been by Marriah's side through it all and everything that happens will affect her as well. If Chance had been in town all along he would have been a part of the pregnancy and delivery. He will be returning to a 4 month-old son that he does not know and who did not come from his body.
The Young and the Restless creates the perfect storm
The writers have created the perfect storm for controversy, misinformation, and hurt feelings. As everyone adjusts to their new normal it will be awkward regarding the day-to-day routine for Dominic. Chance may not even be in a position to assist with the baby and Abby might find herself overwhelmed with caring for a spouse and young child. These are all projections and none of it may come to pass. Viewers should however take the joyous reunion between Abby and Chance with a grain of salt because the powers that be did not allow all the events of this past year just to give Chance and Abby an immediate happy ending so stay tuned.
celebrities
Cheryl is a poet, freelance writer, published author and former Newspaper columnist. She has degrees in Psycology and Biblical studies. She enjoys sharing natural cures, and Nostalgia related info. Tips are greatly appreciated.
Receive stories by Cheryl E Preston in

your feed