'The Young and the Restless' spoilers: Big surprises on the way for Devon and Mariah
The missing billions turn up suddenly in a bank account, while circumstances seem to indicate Tessa is cheating with Tanner.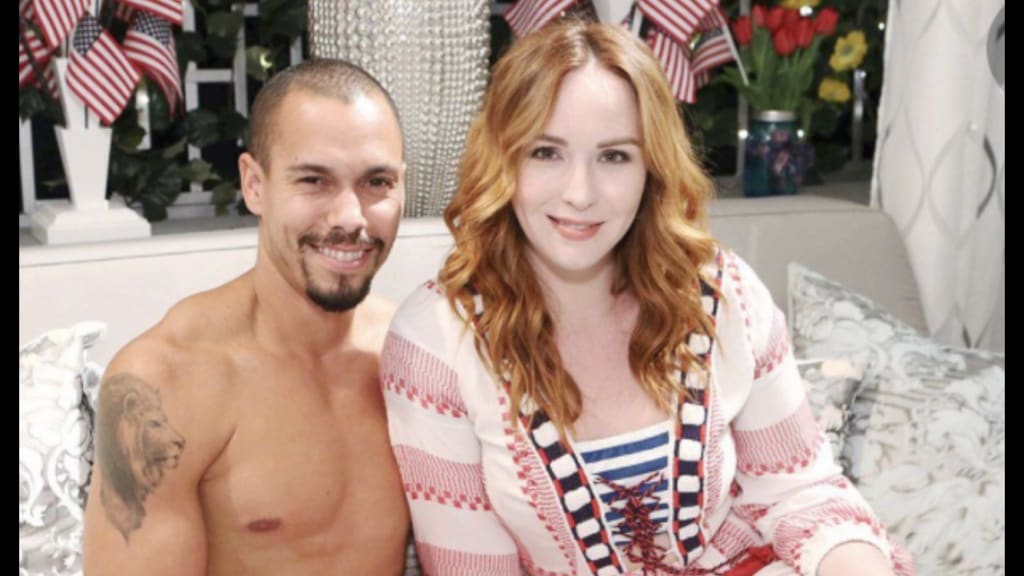 Devon and Marriah both receive shocking news.
Some soap spoilers turn out to be erroneous. Others change the scenario and contradict themselves several times on the same subject. Viewers become frustrated because they want to know they can trust what they are reading. Soaps She Knows obtains information straight from the CBS studio. For this reason the spoiler alerts they provide are accurate and do not change. Here is what will happen in the coming weeks.
Mariah and Devon used to work together and also once were lovers. Each of them truly cared for Hilary and the duo has maintained a strong bond as friends. Both will be in the spotlight in coming weeks because of unexpected circumstances that come their way. Ms. Copeland's reaction to a situation without first gaining all the facts might be the final nail in the coffin of her relationship with Tessa. Devon is going to hear some news that appears too good to be true and he will be skeptical of taking things at face value.
Mariah will give Ms. Porter a call and be shocked when Tanner answers. She will be even more distraught when tells her Mariah is in the shower. Mariah is trying to trust her partner and give her the benefit of the doubt. It's not been easy for her let go so Tessa can follow her dreams. There is additional concern because she is on tour with famous musician Tanner Watts who also happens to be Tessa's ex husband. sMariah might allow her imagination to run wild and consider all the possibilities of why Tessa is in the shower and her ex husband is answering her phone.
Soaps She knows says that when the couple finally reconnect, Mariah will not handle things so well. She is going to ask Tessa straight out whether or not she's sleeping with her former spouse.. Tessa will be stunned by the accusation and hang up the phone. This will no doubt lead to Mariah becoming more irate about the situation. Caitlyn Fairbanks is no longer on contract with The Young and the Restless and fans fear she may be written off the show. A likely scenario would be for Mirah's jealousy to push Tessa right into Tanners arms.
Many fans of The Young and the Restless have been voicing their anger regarding Colin making off with the money Katherine Chancellor left her grandson. Soaps She Knows is reporting that there may soon be light at the end of the tunnel. Cane has been away from Genoa City searching for his dad and Chase Chancellor is also on the case. Even Victor Newman offered his resources and somebody obviously hit pay dirt. Within the next two weeks, Devon will receive an encoded text from a phone number he does not recognize. His suspicions lead him to call Chance who immediately seeks backup from Kevin.
Kevin will break through the firewalls and discovers that Devon has in his possession, an account number for an offshore bank account which is in his name. The miraculous part is that this account contain all of the missing money. Devon received afollow-up text which is allegedly from Colin, who apologetises. This causes Devon to believe there may be more going on, than that which meets the eye.
Colin has no doubt been on a spending spree and Cane set aside trust funds for his children when he believed the money to be his. Since funds have been spent, there is no way Devon can retrieve 100% of his inheritance. This could be a hoax or it's possible that it could be very real. Colin is not the type to have an epiphany and admit wrong doing, at least not on his own. Perhaps Csne caught up with his father and gave him a nudge in the right direction. Be sure to stay tuned to The Young and the Restless and find out if Devon reclaims his fortune and if Marriah has run Tessa off for good.
tv
Cheryl is a poet, freelance writer, published author and former Newspaper columnist. She has degrees in Psycology and Biblical studies. She enjoys sharing natural cures, and Nostalgia related info. Tips are greatly appreciated.
Receive stories by Cheryl E Preston in

your feed