The Writers' Strike Shakes Things Up for Spider-Man 4, as Tom Holland Reveals
The ongoing writers' strike might cause a slight delay in Tom Holland's return to Marvel Studios' Spider-Man 4.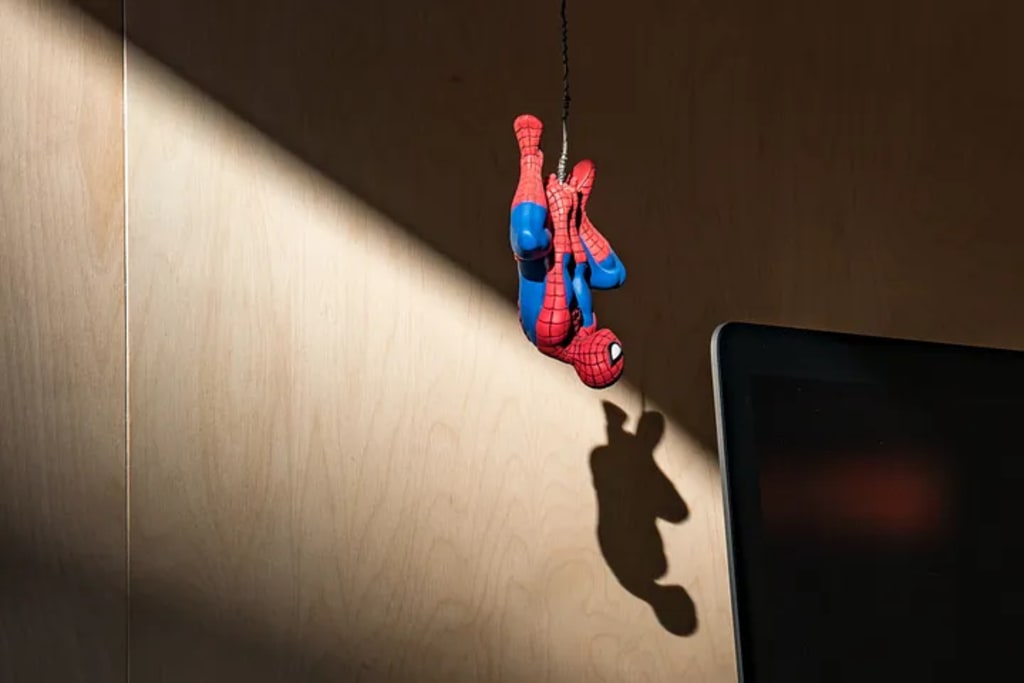 Photo by Jean-Philippe Delberghe on Unsplash
In my previous stories, I chatted all about epic Spider-Man movies and games. You can find the links to those juicy tales at the end of this post.
But today, I wanna focus on none other than Tom Holland's Spider-Man and the latest news that's got everyone buzzing: the fourth installment of the movie is facing a bit of a delay. Hang tight, 'cause I've got all the scoop right here!
About Tom Holland's Spider-Man
Alright, let's talk about Tom Holland's Spider-Man, the coolest web-slinging hero in town! This dude burst onto the scene in 2016, swinging his way into our hearts as the youngest Spidey to grace the big screen.
Tom first rocked the Spidey suit in "Captain America: Civil War," and man, did he make an impression. He brought this fresh, youthful energy to the character that was totally infectious. His Peter Parker is all about that high school life, dealing with homework, crushes, and of course, the occasional supervillain.
One thing that sets Tom's Spider-Man apart is his close ties to the Marvel Cinematic Universe. He's been rubbing shoulders with Iron Man, Thor, and the gang, making him feel like he's part of this epic superhero family. And let's not forget his mentorship with Tony Stark himself, which added a whole new dynamic to his story.
What's really cool about Tom's Spidey is that he's got this wide-eyed innocence mixed with a great sense of humor. He's constantly cracking jokes and pulling off those slick, acrobatic moves. And of course, he's got those awesome web-shooters that he uses to swing through the city, saving the day.
But it's not all fun and games for Tom's Spider-Man. He's faced some seriously tough challenges too. From taking on the Vulture in "Spider-Man: Homecoming" to battling Thanos in "Avengers: Infinity War" and "Endgame," he's proven time and time again that he's got the heart of a true hero.
And let's not forget, Tom's Spider-Man is not just limited to the movies. He's also swung his way into the world of video games with the critically acclaimed "Spider-Man" game on PlayStation. Talk about a multi-talented hero!
Tom Holland's Spider-Man brings a fresh, youthful energy to the character, combining humor, heart, and some seriously impressive moves. He's captured the essence of Spider-Man in a way that's made fans of all ages fall in love with this web-slinging sensation.
The writers' strike is causing a delay?
So, Tom Holland finally spilled the beans on the highly anticipated Spider-Man 4, but it's not the best news. Turns out, they've had some "meetings" about the movie, but things are on hold because of the Writers Guild of America strike.
These discussions started a few weeks after Spider-Man: No Way Home rocked the theaters, and initially, people weren't sure if Holland would be back. While he's expected to reprise his role as Peter Parker, the whole planning process is currently "on pause," and we don't know when they'll get back to the drawing board.
During the premiere of his new show, The Crowded Room, on Apple TV Plus, Holland spilled the beans to Variety. He revealed that they have indeed been having meetings for Spider-Man 4, but they've hit the pause button to show support for the striking writers.
He did mention that there have been a few conversations, but it's still in the super early stages. Nevertheless, it's a positive sign that negotiations are already underway, so there's hope for Holland's return as Spider-Man in the Marvel Cinematic Universe.
Now, this confirmation shouldn't be a huge shocker because Marvel bigwig Kevin Feige had previously talked about Spider-Man 4 and its story. Feige mentioned that they've got a rough plan, and now it's up to the writers to put pen to paper. Producer Amy Pascal also chimed in, saying they'll kick off the movie once the writers' strike is over.
Final Words
After the conclusion of the trilogy, it seemed like Holland was hanging up his spidey suit.
But now there's a glimmer of hope for his return. Fingers crossed!
If you enjoy my posts and would like to stay updated on the latest gaming-related news, technology advancements, design trends, and social media insights, I invite you to follow my profile.
I will continue to share my thoughts and insights on a wide range of topics in the world of entertainment and technology.
With that being said, thank you for reading my post, and have a good one.
Here are a few of my previous stories relating to Spider-Man I believe you will enjoy:
References
Spider-Man 4 on Pause 'in Solidarity' With Writers' Strike.

Tom Holland Reveals How Spider-Man 4 Has Been Impacted By The Writers Strike.
About Me
I write articles in my field covering gaming, film-making, social media, and design. I am also a YouTuber. Thank you for subscribing to my account to get notifications when I post on Medium. I also created a new website to share my content for free and promote stories of writers contributing to my publications on Medium. Let's connect on Twitter and LinkedIn.
I own two publications on Medium. One for video gamers and another for YouTubers and Podcasters. I also support Illumination Integrated Publications as a volunteer editor and participate in collaborative activities in the Slack Workspace. Writer applications for my publications can be sent via this weblink. Please add your Medium ID.
If you are new to Medium, you may join via my referral link. You may also consider being a Vocal+ member to monetize your content. I write for both platforms and repurpose my content to reach a larger audience. Here is more information about Vocal Media.
About the Creator
I specialise in Media, Design, and Filmmaking. I support Illumination Integrated Publications on Medium as an editor and YouTube coordinator. https://www.youtube.com/watch?v=F9DhuGQYbpI& I also own two publications for Gaming and Podcasts.
Reader insights
Be the first to share your insights about this piece.
Add your insights