The Reality of She-Hulk
Anti-Troll Review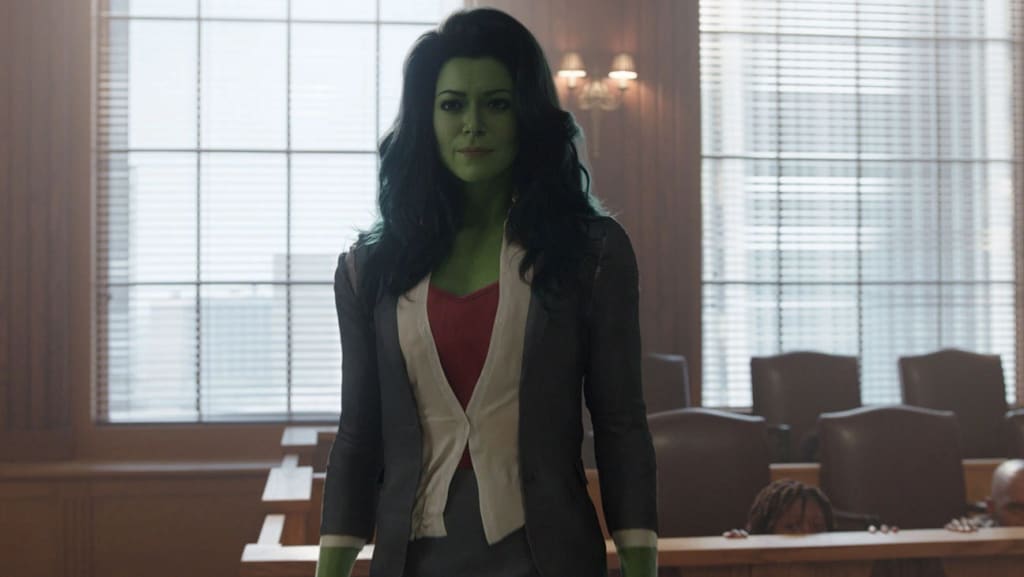 There are many criticisms circulating around the Disney+ She-Hulk show, none are valid however. Even the opinions close to approaching valid, completely miss the point of the show. She-Hulk is a funny, relevant and much needed addition to the Marvel universe that has been under fire since its inception. Review bombed before it's release She-Hulk has been fighting off internet trolls with every episode, brilliant social media moves from the shows fan account have only pissed off internet fanboys more. But I will defend the show to the death so here we go…
The central theme of the show is simple, feminism. Yes it is a beautiful story about Jen accepting herself and balancing what she wants vs what she needs, who she is vs the greater good and we will get to that but what the show does best is call out sexism. In every episode this show is seeped in what it is to live in the world as a woman. It calls out internet trolls at a regular clip and are proven correct faster then one could blink. The social media response to the active internet trolls as the episodes release are honestly hilarious. The very sexist criticisms of this show do nothing but prove the show's point. Existing while a woman is dangerous; it opens you up to not only mere comments on your appearance but also death threats, and actually being attacked.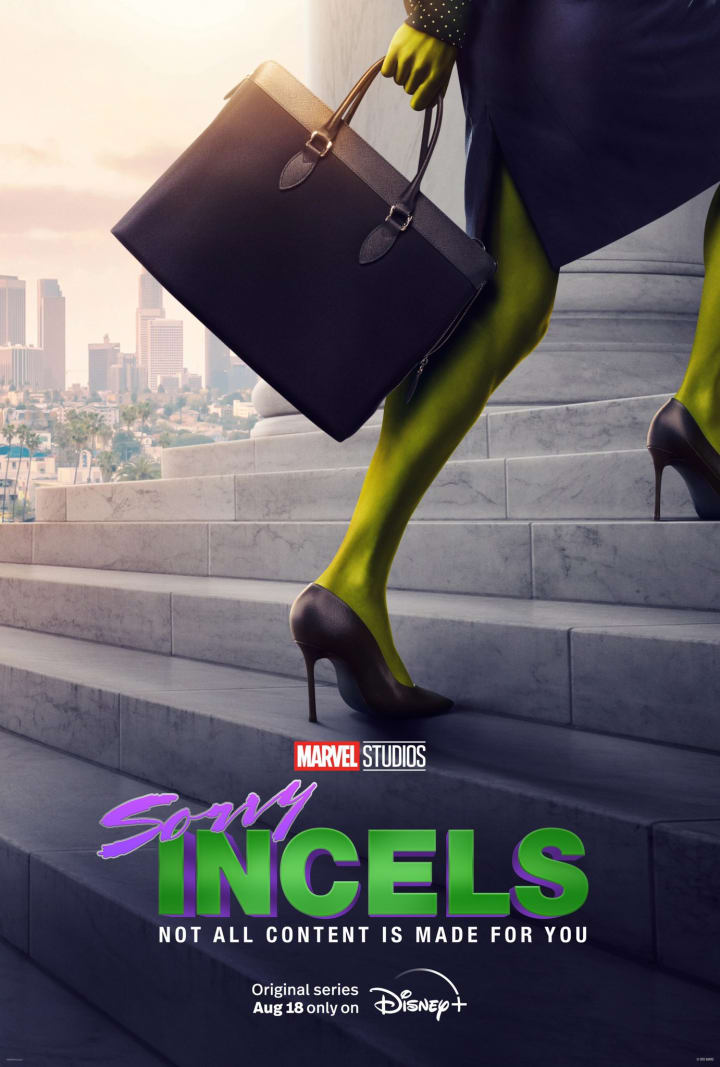 One of the things I hear the most about this show is that it's not funny. First of all, yes it is and second of all humor is subjective and just like any comedy some jokes hit and some jokes don't. It is a comedy, it's funny, it's lighthearted, that is the style of the show and whether people like it or not doesn't actually matter, nor does it change the reality of the show.
The other major criticism I have heard surrounding this show is that it's not advancing enough. People are complaining that the plot isn't moving fast enough and that some things are hinted at but not paid off. Well first of all the show isn't over, so you are owed no payoffs yet. And second of all, that's how TV shows work. This is the first Disney+ Marvel show that is actually written like a television show and not like a movie formatted for streaming services. It's the only show that is actually behaving like a show. She-Hulk is a comedy, it is a sitcom we aren't going to have a major revelation or resolution every single episode. Even if we did, people would be complaining about it feeling rushed and cramped. MCU fans need to realize that though nearly every MCU project is subject to criticism and scrutiny, those criticisms need to be articulate and well constructed in order to be valid and the truth is, the people complaining aren't capable of that.
The reality of She-Hulk is that it's witty and self aware. The ability to anticipate internet reaction before the show even finishes filming and leaning into it through the script shows brilliant writing. The casting is perfect and the acting suits each character. As an adaptation the show perfectly captures Jen's personality, her humor, her brilliance and her strength. The characters all play off of each other in a fun, smart way that clearly defines each of their personalities, leaving no room for blended tone. The show is fun and perfectly sets up the future of the MCU and is the best way to bring other heroes into the universe. The show is going to continue to thrive without internet trolls and Jen is probably going to show up in the new Daredevil show, so the fan-babies better get used to her.