The Internet REALLY Wants Danny DeVito to Be Detective Pikachu - Do You?
The internet... really thinks Danny DeVito would be great as Detective Pikachu.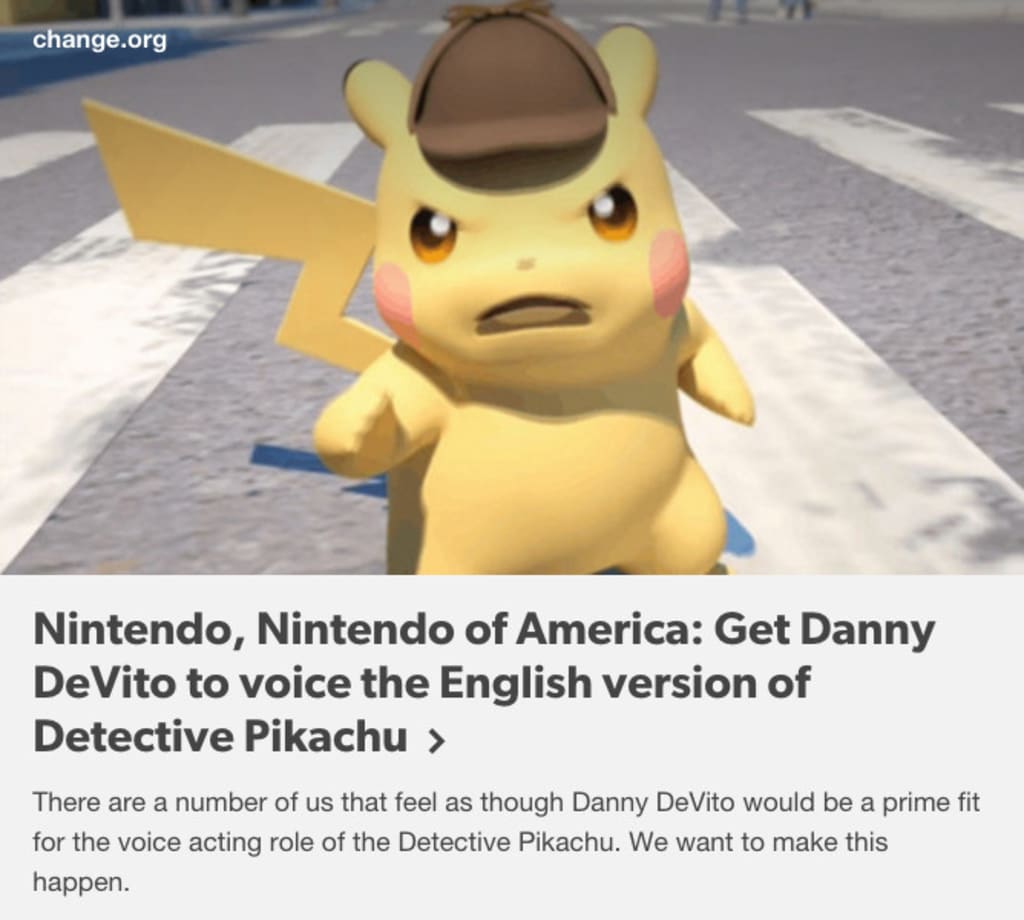 Sometimes you come across something so strange, so unlikely, so out there, so beautifully unexpected, so demonstrative of this strange and wonderful universe in which we live, it just makes you... write an article about it.
We've seen the trailer for the new Pokemon game Detective Pikachu. (If you haven't, I highly recommend checking it out. It looks like a really fun marriage of 'Holmes-esque noir meets classic Pokemon' adorable, and strangely eerie-atmospheric, if you like that sort of thing with your cute cup-o-Pika.)
Looks fun, right? But I'm not here to discuss the game in general - oh, no. There's more to the story here. Because what looks like a really fun little game in itself and a great addition to the Pokemon pantheon we know and love... just got stranger.
Because the internet... really thinks Danny DeVito would be great as the star.
Voicing Detective Pikachu.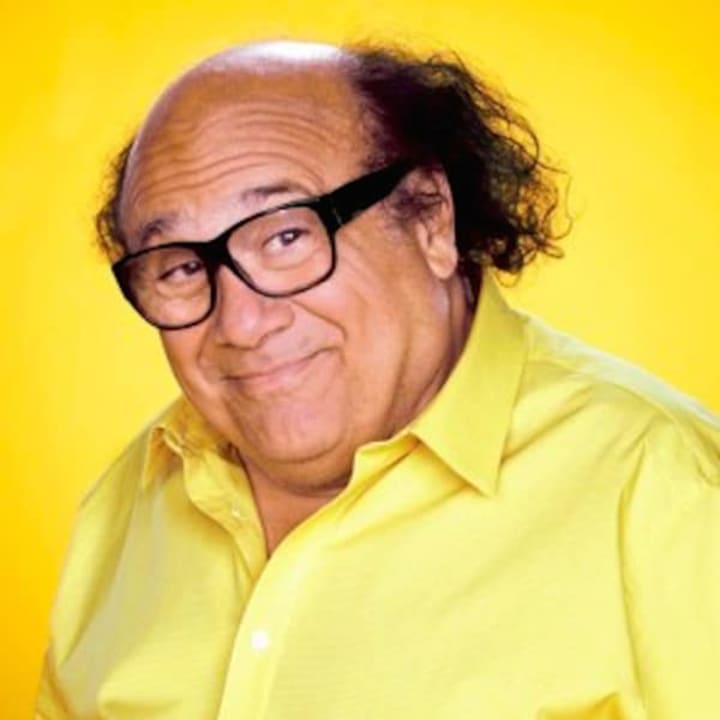 Yeah. That Danny DeVito.
I'm not making this up. Check out this actual Change.org petition.
With almost 25,000 signatures at the time of writing this article.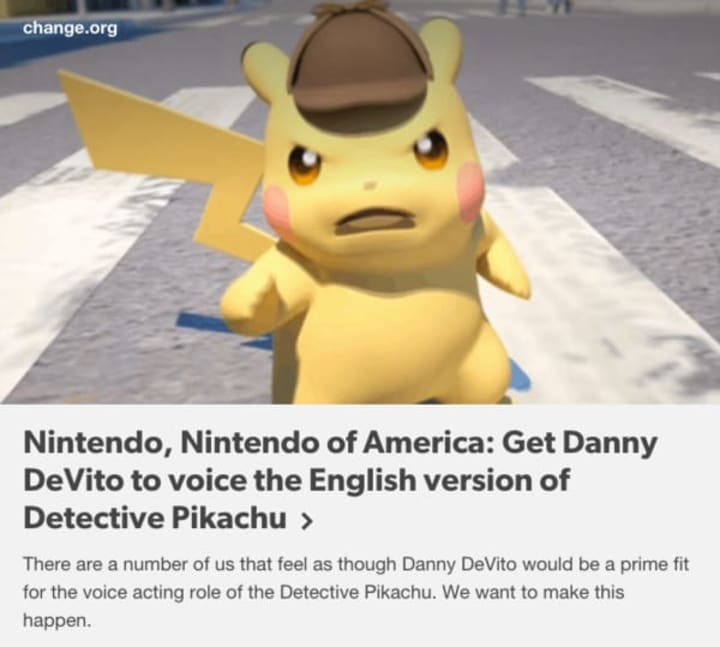 LETTER TONintendoNintendo of AmericaGame FreakGet Danny DeVito to Voice the English Version of Detective PikachuThere are a number of us that feel as though Danny DeVito would be a prime fit for the voice acting role of the Detective Pikachu. We want to make this happen.

You are reading that correctly.
Almost 25,000 - twenty-five thousand - 25k - people have signed this Change.org petition.
Internet democracy at work. God bless it.
So the $25,000 question is... What do you think, good Moviepilot readers? Yea or nay? To DeVit, or Not DeVit? Is this the greatest idea since anything ever, the sort of mad genius only the interwebs could dream up, or has science finally gone too far?
Before you answer... you might want to check out this video illustrating this possibility of what may be.
Compelling stuff. Really makes you think. Makes you dream.
Now! You! Be the judge!
celebrities
About the author
Writes weird books about marginalized people surviving/rocking out (CHAMELEON MOON, STAKE SAUCE), amazing puns, and geeky articles. Lives with chronic pain/genetic weirdness. An actual mutant. Open Your Eyes, Look Up To The Skies And See!
Reader insights
Be the first to share your insights about this piece.
Add your insights