Cutest Planter Ever (It's A Grass Type!)
Enter the Bulbasaur Flowerpot.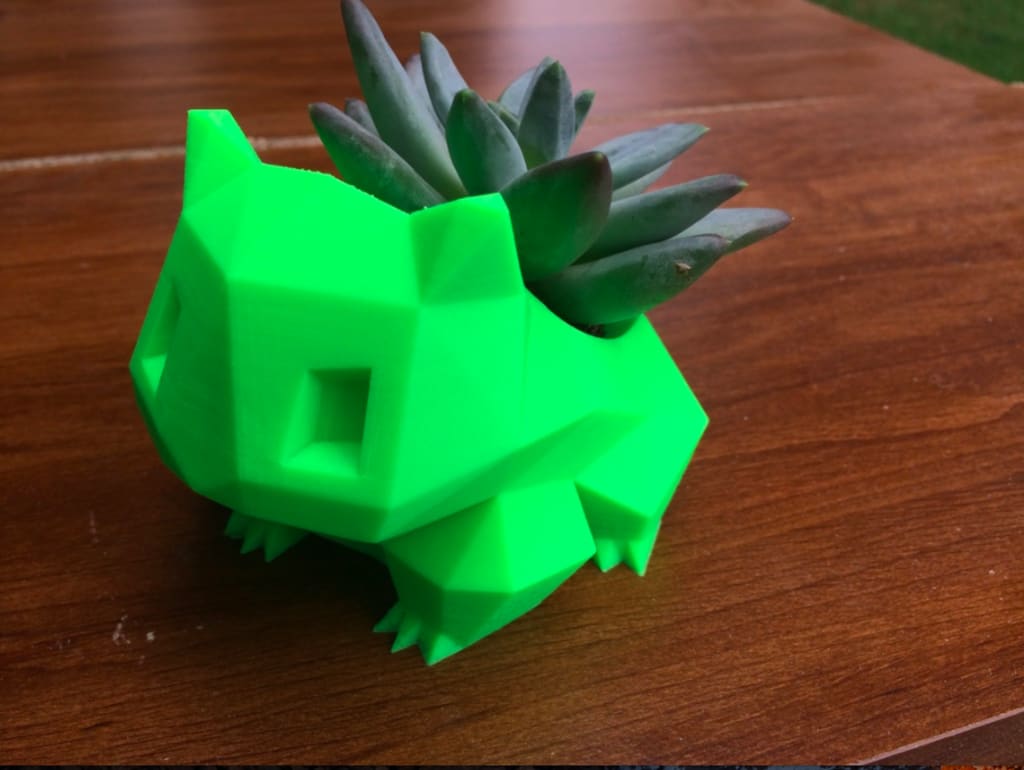 You have a problem. You have some wonderful flowers or succulent plants (or some other greenery, we don't judge you here at Moviepilot), but your pots are drab, and not nearly cute enough. Or nostalgic. I ask you, if you aren't laid low by a wave of nostalgia when you look at your houseplants, what's the point?
Enter the Bulbasaur Flowerpot.
Yes, today in fan-made excellence, some talented ceramic artists saw where adorable Bulbasaurs were not, and said "no, this will not do." Fantastic.
You can buy the original bulbasaur planter here, or could until the site started undergoing maintenance. To compensate for their sad, bulbasaur-planter-less lives, some enterprising fans have also made a low-poly version for 3D printers.
Truly this is is what technology should be used for. Printing adorable Pokemon to hold pretty flowers. Sometimes I think humanity will be okay.
art
About the author
Writes weird books about marginalized people surviving/rocking out (CHAMELEON MOON, STAKE SAUCE), amazing puns, and geeky articles. Lives with chronic pain/genetic weirdness. An actual mutant. Open Your Eyes, Look Up To The Skies And See!
Reader insights
Be the first to share your insights about this piece.
Add your insights