Best of Netflix
The Golden Age of Stand Up on Netflix
Best Stand Up Comedians on Netflix and Their Podcasts
Netflix is in the process of acquiring just about every comedy special they can get their hands on. In doing so, a new age of stand up is taking place almost exclusively on Netflix. There are way too many amazing stand up acts for me to list or even watch them all. So… I'm only going to do ones that I've quoted, watched more than once, or have specifically sought out to improve my day.
Bo Burnham 'Make Happy'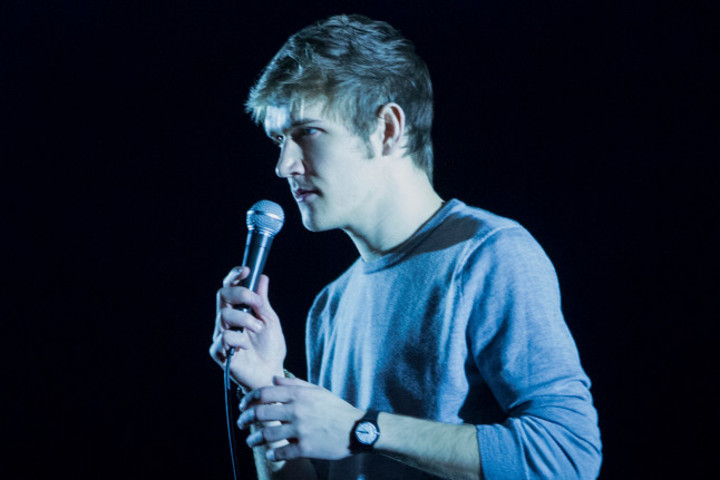 Having an Introspective day?
Bo Burnham's special Make Happy is not only original, funny, and full of some wonderful music, but it hits the spot when you're having an "off" day. It's full of the smart humor that he is known for but also manages to touch on some more serious and artistic dilemmas we face as a society today and the relationship between an artist and their audience.
If you want more BO for your morning commute, he has done some great interviews on the "H3" podcasts.
Michael Che 'Matters'
Feel like the world is a ridiculous place, relax and hear why.
Michael Che's special Matters is the perfect example of a hidden gem. It's a heir to the Dave Chappelle style of smart and funny racial comedy that anybody can enjoy. He is definitely an up and comer you'll want to keep an eye on him in the future. His take on a father's number one goal in life is hilariously spot on.
I haven't yet heard it but he was on a podcast I do regularly enjoy, You made it weird.
Brent Morin 'I'm Brent Morin'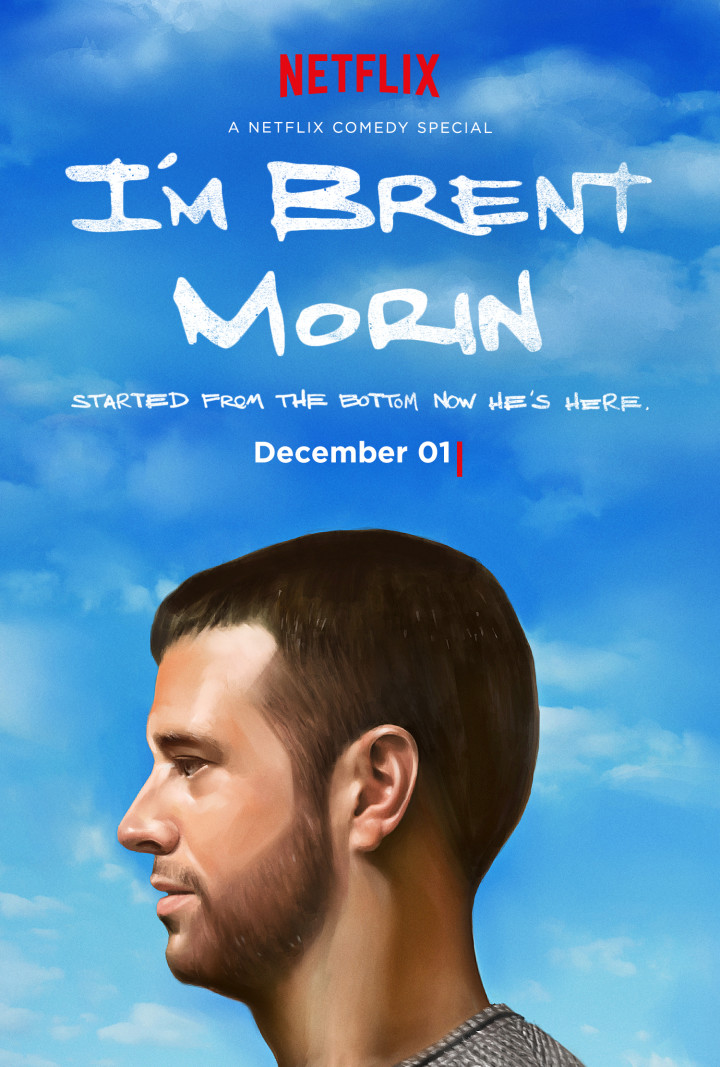 Single? Tired of the modern battle of the sexes? Here's the guy for you.
His special I'm Brent Morin is right up there in the hidden gem category with Michael Che and Theo Von (who didn't make this list but now… kinda did. His comedy special focus on his experiences and lifelong habit of being in love with love. He pulls off what every other comic on this list does by somehow saying things that you haven't heard from a hundred other comics before.
Brent has been on at least one episode of Tiger Belly and About Last Night.
Mike Birbiglia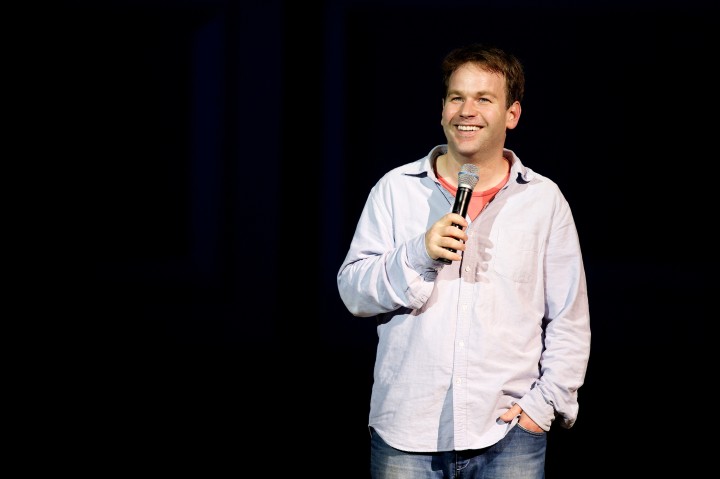 Have children or family members in the room? Here you go.
Mike Birbiglia has at least three maybe four specials on Netflix and every one of them is worth watching. My personal recommendation is My Girlfriend's Boyfriend which focuses more on love and his life at time. Or Thank God For Jokes which is much more family orientated. It may be clean humor but it isn't safe humor. It stands right alongside with any other special on this list. You may recognize him from several movie or TV appearances including the "Corporate Warden butNnot…" from Netflix's Orange Is The New Black's third season.
Joey Diaz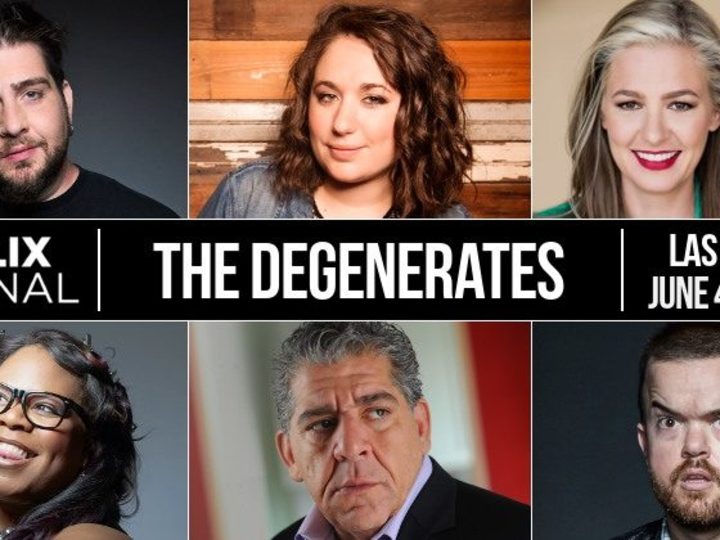 Are you angry? Pissed off? A fan of saying "Cock Sucka?"
It may only be a half hour but it is full of the Joey Diaz we all know and love appearing alongside some of my personal favorites like Christina Pazsitzky, and Jay Oakerson in the comedy special Degenerates. It's rude, nasty, foul mouthed irreverence at its absolute best. If you haven't discovered him yet, it's time. Check out his IMDB and you'll realise you've more than likely seen him before
Joey Diaz hosts his own podcast The Church Of What's Happening Now and is frequently on Joe Rogan, and every other cock sucking podcast on the fucking planet.
Iliza Shlesinger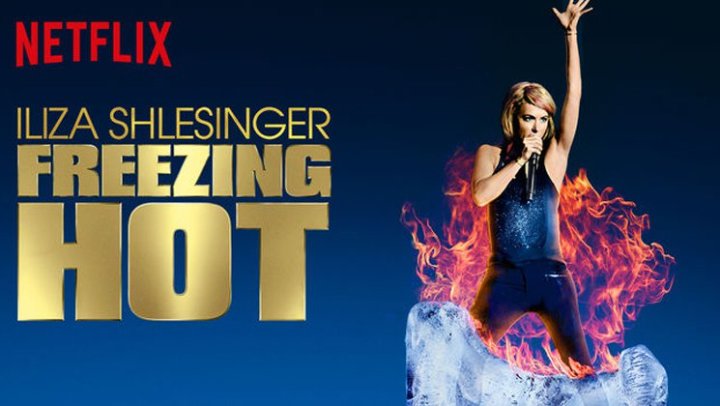 Want a comic that's easy on the eyes?
Confirmed Kills is one of the four Iliza specials on Netflix at the moment. Each one is fun, smart, and sure to make you crack a smile. I've been accused of being sexist due to the fact my literary, musical, and comedic tastes lay with the lesser sex. However, true or untrue as that may be, Iliza Shlesinger is good enough a comedian to make any gender bias disappear. The highest praise I can give her is that she is the one female comic who I can always watch. She's even funnier off the cuff and unscripted.
Iliza Shlesinger has made the same rounds everyone else has as far as podcasts go but she gave a brilliant appearance on The Joe Rogan Experience.
Russell Brand 'Re Birth'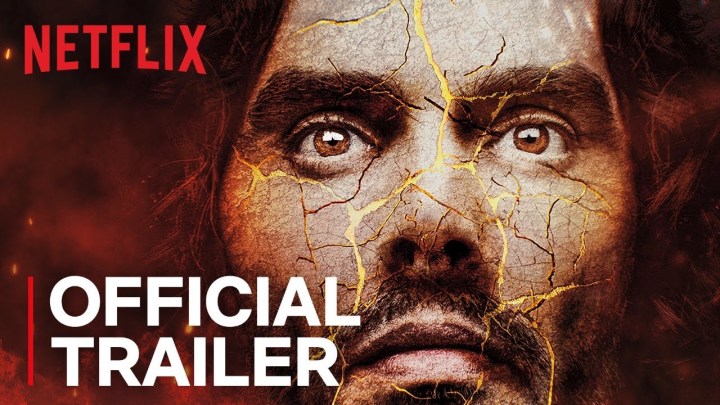 Looking for something political?
As far as I know Russell Brand has only done two stand up specials, one of which, Re-Birth, is currently on Netflix. I am a big fan of the first special, and an even bigger fan of his acting. Yet, with his new special Re-Birth and the mixture of life and political humor, he has convinced me that doing stand up is where he should stay. It is a glorious return to the stage with a sharp crisper version of what his original special should have been.
Along with everyone else on the face of Earth, Mr. Brand as appeared on The Joe Rogan Experience.
Bert Kreischer


Were you the life of the party? Do you spend your nights at daughter dances these days? Here's the guy you want.
The Machine is back with his third special and follow up to his hugely successful showtime hour gone viral with Secret Time. He has been working hard at work getting this hour special together and I've got to say, it should have cooked a little longer. But it's his only work on Netflix and holds its own against 90 percent of all other Netflix specials. Trust me when I say you will without a doubt enjoy Secret Time, and even more when I say this guy is a beast of a comedian and here to stay.
Bert Kreischer has The Bert Kreischer Podcast and makes regular appearances on Your Mom's House and The Joe Rogan Experience.
Joe Rogan 'Strange Times'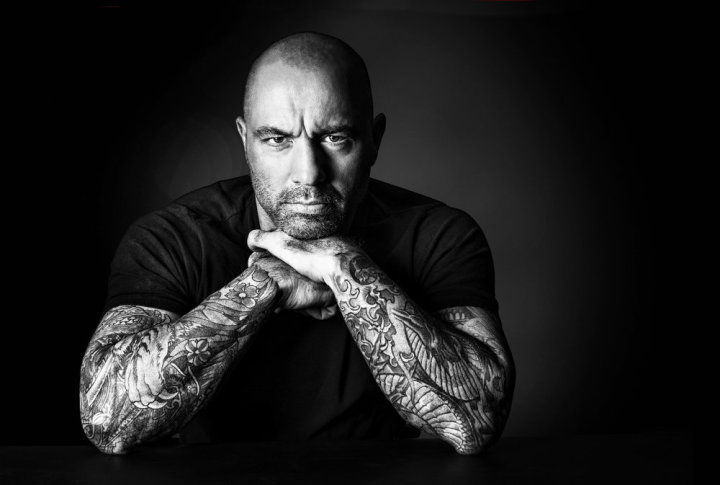 Ready to have some fun and get your mind blown?
The comedy ring leader and head of "The Death Squad," a gang of comedians and friends who are featured on this list, Joe Rogan is back with his fourth special Strange Times. It may not be funnier than his last two, but then again, most things aren't. Still it's a solid outing and has rewatch potential for years to come as he has a knack for making you see everyday things in a whole new way. I'm also a huge fan of any comedian committed to free speech and the art of their craft. Love him or hate him, he is the face of modern stand up.
Probably the world's most listened to man can be found on The Joe Rogan Podcast.
Dave Chapelle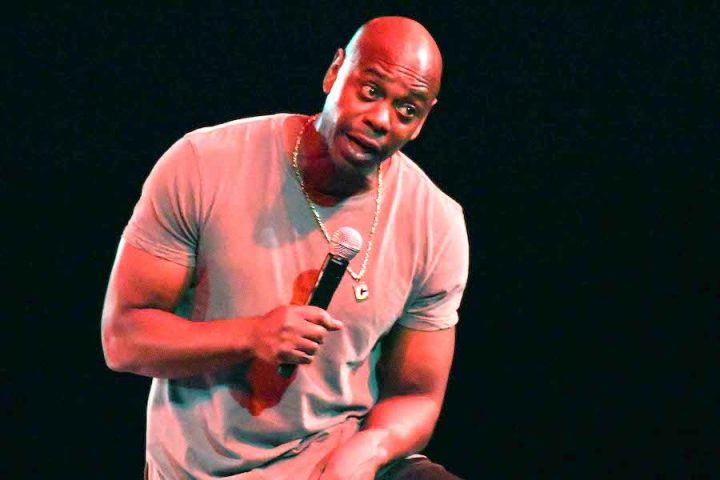 Bad day? Need to laugh your balls off?
After more than ten years of silence, the man is back and better than ever. He currently has two specials with four total hours on Netflix and they paid big bucks for them. It's a new Dave at his absolute best. He's aware of his skills and practically taking a victory lap with each one of these hours. Although each one is a unique experience each one is hilarious and thought provoking. Each of these hours is as good a stand up act as I've ever seen. Comedy perfection.
As far as I know, he hasn't done any podcasts; however, he did do a great episode of Coffee in Cars with Seinfeld. Also on Netflix.
Tom Segura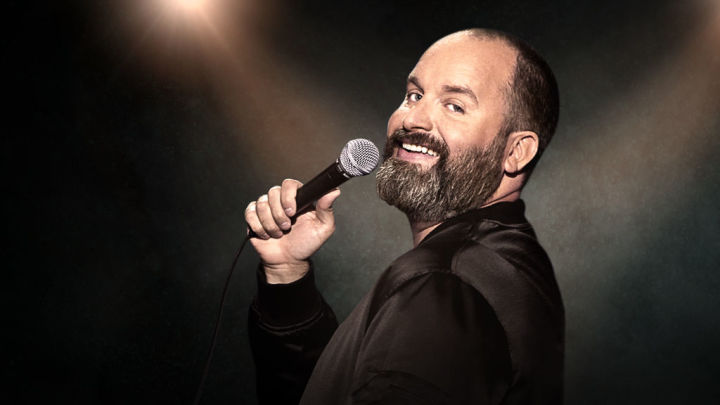 My personal favorite.
How can you follow up Dave Chappelle? Well it ain't easy but I will say Tom Segura has come in to his own as the current King of Stand Up. He has three specials up on NetFlix and the newest Disgraceful is everything his fans were hoping it would be. If you haven't heard of Tom yet, you need to get on this, today. Just try it out. He'll have you in tears as his story telling style of comedy has you fully immersed and provides an escape from everyday life.
He and his wife Christine P host Your Mom's House Podcast and is one of the best options out there. Everything from parenting to dental hygiene, I highly reccomend.
Some honorable mentions, all of whom are heavy influences on all the comedians mentioned above and all of whom have specials up on Netflix: the depraved dream team of Doug Stanhope, Louis CK, and Dave Attell. In a room with the three of them, there is a 100 percent chance you'll see a dick you don't want to.
Honorable mentions for podcasts goes to Charlie Classic's Shit Could Be Worse as he comes into his own finally figuring out where he should land after vine. He was born for podcasting.
Check out 'Pray For Punks' by Ray Bohn.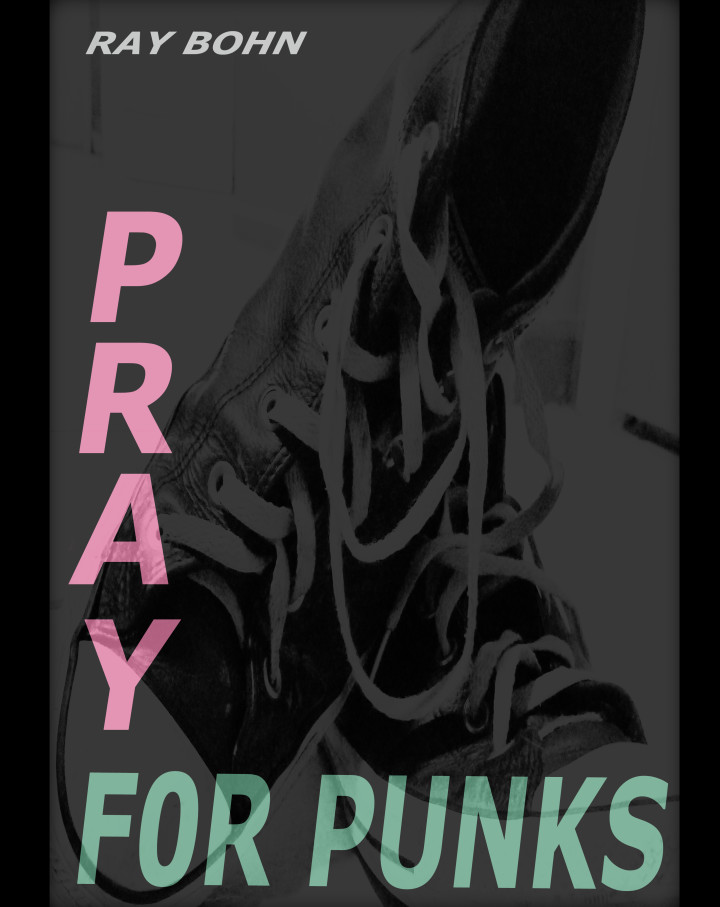 Hank is an aging punk rocker in the midst of a downward spiral. Iggy is a demon from the bowels of Hell. Together they are best friends living out a life of rock n' roll debauchery and drug fueled chaos. Lying, cheating, stealing. Fucking, fighting, and snorting. Just another skullduggerous free fall of a day in the life of two twisted punks who have nothing left to lose. Until one day their search for oblivion is derailed by a distressed damsel named River Mccall. After a series of unfortunate events Iggy is forced to handcraft a dead body or two, thus sending them on a blood splattered path paved with good intentions and otherworldly horrors. Only posers die, and despite his best efforts Hank has developed a death tolerance that would make Keith Richards jealous. However, Hank has a secret and The Devil has designs. The punk rock threesome is southbound as they flee from the law and search for answers. The police aren't the only ones after them though as hooded men in black robes start to stalk the devious trio. Unknown forces are pulling the strings as they prepare to launch their devilish end game. Now it's up to a human with a death wish, a knife wielding rocker chick, and a demon with a drug problem to prevent all Hell from breaking loose.