The Best Office Episodes
Only A Month Left To Watch It On Netflix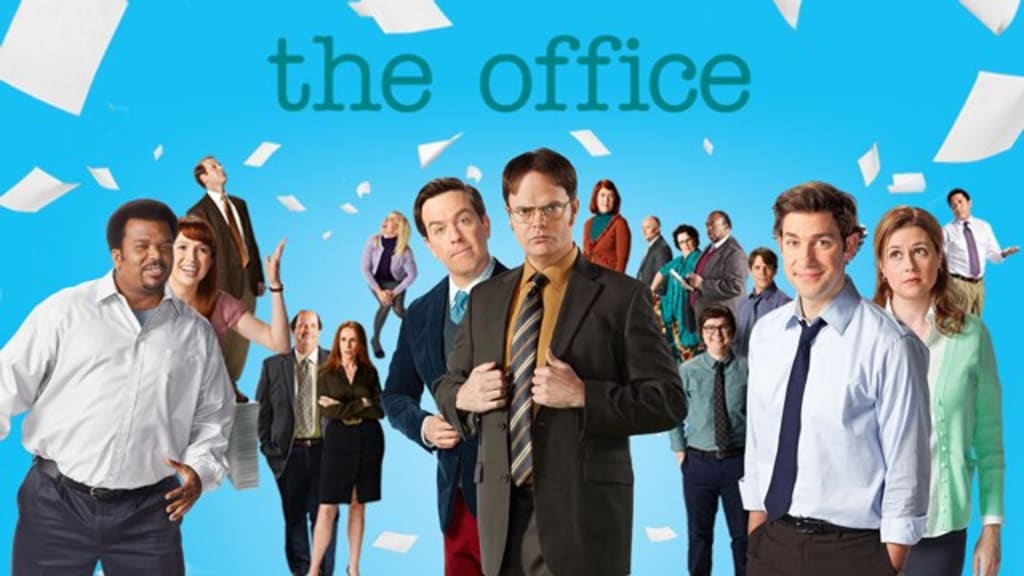 I know we are all just so upset with The Office leaving Netflix in just a month. Not all of us have the time to rewatch the whole series one more time, so which episodes should we prioritize? Here are my top 10 The Office Episodes I think you should watch before The Office leaves our favorite streaming service.
1. Booze Cruise
Between Michael needing to be the center of attention and Jim's confession, this is one of my favorites. The idea of a business trip to a booze cruise is bizarre and exactly what I would want in a business retreat. It's simple, funny, and it's a nice dose of all of our favorite characters in their earlier years.
2. Gay Witch Hunt
This is the funniest episode ever in my opinion. Sure, it's frustrating that Jim and Pam are far apart, but Jim still finds ways to make us laugh, especially with "gaydar." Everything about this episode just kills me, being gay has its perks and enjoying this episode on a whole other level is one of them. Michael is so over the top to make up for offending Oscar, he really pulls out all the stops to just really drive that pain home. It's always a good watch.
3. A Benihana Christmas
Out of all of The Office's Christmas Episodes, this one is my favorite. "Asian Hooters" and Michael's marker on his new girlfriend just really puts the ornaments on my tree. Andy is wonderfully annoying and Jim and Pam's magical Christmas Prank on Dwight puts the star on top. Michael, as usual, gets over his breakup with some hibatchi and rebounding. 10/10
4. Goodbye, Toby
I don't know about you, but I love Holly. She will always be one of my favorite characters, but I love this episode for more than just her. I enjoy to party, the hazing, and saying goodbye to Toby. The surprise at the end with Jan is fun as well. I love who Michael is around Holly too. I feel like she truly brings the best out of him, and their interactions right from the beginning are adorable.
5. Stress Relief Part 1 and 2
Okay, maybe these are two episodes, but I can't let The Office go until I see these two episodes. Stress Relief Part 1 has the best cold open in the whole series. I feel like I see memes of these episodes the most because people know this is such iconic writing and nothing could ever really top it. They changed the course of history with this iconic duo.
6. Murder
Honestly, one of my favorite things about this episode is that this shows Michael does actually have strengths a a manager. He comes from a place of understanding and compassion as he comes up with the game of "Murder", I do declare! I love how into it the cast gets. I think the accents are hilarious, and the slight nervousness of Dunder Mifflin going under keep you on your toes.
7. The Search
I've already said this and I will say it again, I love Holly. I think this is such a cute and funny episode for Michael and Holly. Dwight and Erin crack me up as well. I think the "APB - Ask Pam Beesley" joke is super underrated and it makes me giggle every time. I wonder what it would be like to wander and get lost like Michael as well. The kiss at the end between Holly and Michael makes the seasons long wait worth it.
8. Garage Sale
This is the most bittersweet episode (outside of when Michael actually leave) to watch. Michael's proposal is everything, it's so perfect and romantic. I love the parallel with the sprinklers going off and the rain from Jim and Pam's proposal. It shows that after Michael's huge plan, all that matters is that he's marrying Holly. I love this episode more than anything and I think it is very underrated and deserves a watch before The Office disappears forever.
9. Work Bus
Another super underrated episode in the office. I think this one is good for a different reason than the usual iconic hilarity. The tension in this episode is high. I liked that because it made the characters more human to us and that's something I always appreciate in any show. Also: "What do we want?" "PIE!" "When do we want it?!" "PIE", makes me laugh my ass off every time.
10. Finale
I know there are mixed reviews on the Finale, but I like it. I always cry watching this episode. I think it ties up one of our most favorite series in a neat little bow. They did such a good job giving us closure on each character. I think it is such a perfect goodbye to The Office as it leaves Netflix and goes to ket another useless streaming service.
Like what you read? Please leave a tip so I know to write more!
list
About the author
Reader insights
Be the first to share your insights about this piece.
Add your insights