The 2 Lads Podcast: A Different Kind of Conversation
Just two lads talking about very important topics.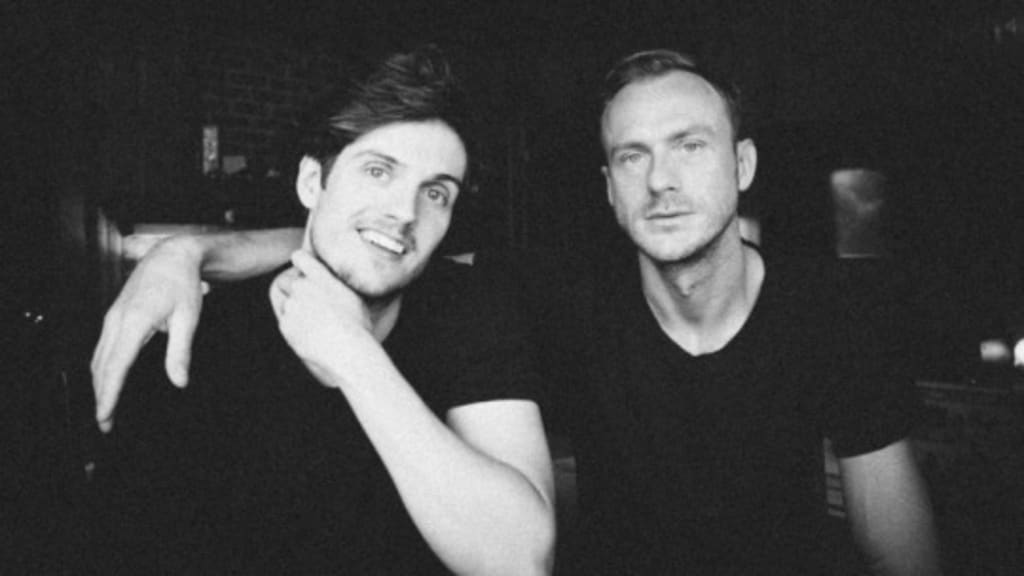 I'll preface by saying, podcasts have never really been something that has sparked my interest. In all honesty, I've only really subscribed to two in the past – the last one was actually the Ricky Gervais podcast with Stephen Merchant and Karl Pilkington. So yeah, it's been a while since any new podcast series has sparked my curiosity.
That was until the 2 Lads Podcast.
Love, addiction, accountability, sex... These topics and more become the focus of discussion in the 2 Lads Podcast. Topics that are usually shelved and left for the category of undiscussed and taboo. Even more so when these topics are being talked about by men who are usually told to hide their feelings and not speak of them unless it's disguised in inflated stereotypical "locker room" talk, to help appease the ego. A narrative that is luckily shifting, with more and more men getting comfortable talking about certain topics. And more importantly, comfortable with asking for help when it comes to mental health.
Enter actor Daniel Sharman (Medici) and music producer Christian "Leggy" Langdon. Two lads from England, now living in Los Angeles, navigating their way through big topics with unfiltered vulnerability and basically asking what we've all wondered at some point about ourselves: why are we the way we are, and how can we be better? Very rarely, do you hear men try to answer this exact question with as much truth and depth as Christian and Daniel do in this series, and holy Bruce Wayne in a cape is it refreshing to listen to.
From dealing with addictions to life after a breakup, anxiety, and everything else in-between, Daniel and Christian leave little off the table as they navigate through past and present traumas. Diving into personal experiences and sharing with listeners how they've overcome dark times in their life. Every conversation is a real and honest discussion that flows with ease between the two friends, bringing honesty, accountability, and emotion to the forefront. All of course, with a side offer of witty banter.
Most recently, Daniel and Christian's journey brought them to Dr. Daniel Amen's clinic. There, they underwent a brain scan and sat down with the doctor to discuss everything from past brain injuries, their addictions, to the differences between the male and female brain. They tackle hard-hitting discussions and questions that will leave any psychologically curious or straight-up enthusiasts intrigued and wanting to understand more about the mechanisms of how exactly past traumas of the brain can affect so much of our impulses and mental well-being.
And if you're anything like me, it might also leave you thinking of all the times you've gotten knocked in the head, and slightly concerned about what your own brain scan would look like. Wondering if that's why you've spent most of your life anxious, depressed, alone, and socially inept. I mean, it would explain so many moments in my life that have been confusing and unexplainable. Oh my god... maybe Eric was right all along...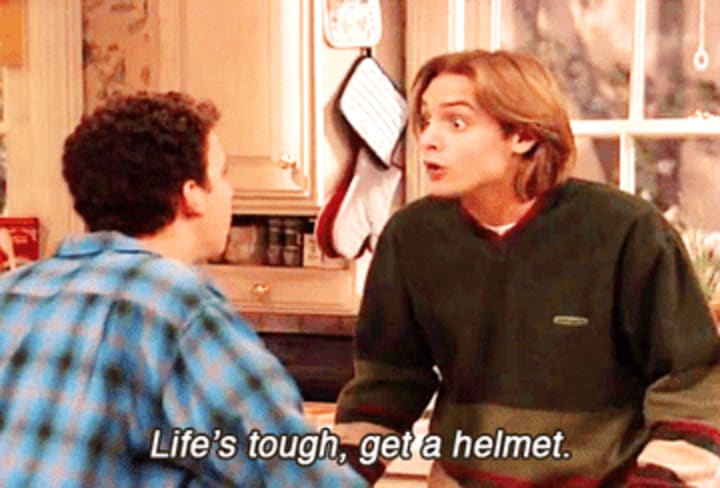 Anyway, I digress. This isn't about me.
All I can say is that I'm already hooked and can't wait to hear what other topics will be tackled in upcoming episodes. As mentioned above, depression, anxiety, and loneliness have greatly impacted my life so, it would be great to hear these topics get touched on as the series progresses.
New episodes of the 2 Lads podcast air Tuesdays, everywhere podcasts are available.
Make sure to check out [and subscribe] to Daniel's YouTube channel for videos and updates on the lads, and follow their Instagram as well.
Cover photo courtesy of Tumblr