Amber Heard Hasn't Been Fired from Aquaman 2 and No one's Happy About It
The double standards in Hollywood are showing and it's deafening.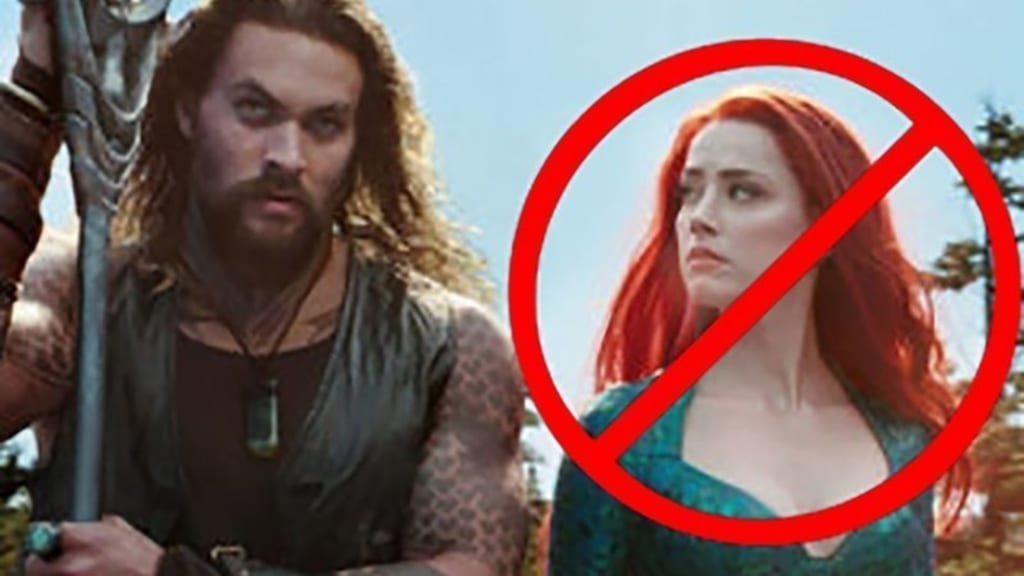 via change.org
So initially I told myself I wasn't going to write about this topic anymore because it felt like I was just screaming speaking into the void but you better believe that decision changed after learning yesterday that Aquaman 2 had begun filming and that Amber Heard would be in it.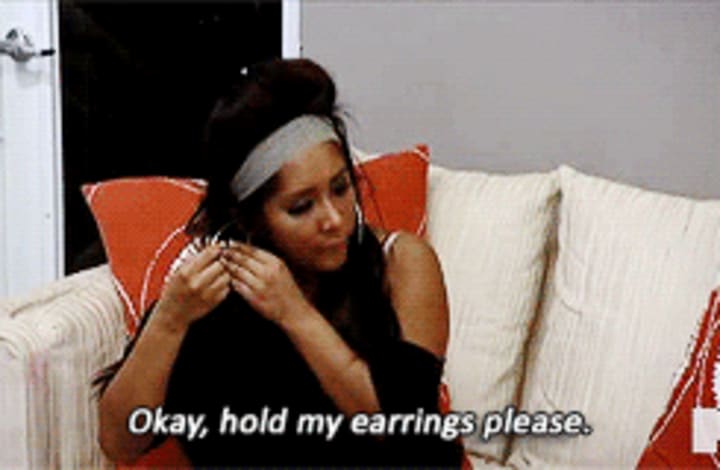 We received news yesterday via Twitter that the sequel to the blockbuster started filming but not only that, we also learned that Amber Heard was still employed by Warner Brothers and will be reprising her role as Mera.
Needless to say, this set off a firestorm of replies from those genuinely unhappy with the...actresses (?) continued involvement with the franchise which, from my understanding, is kinda thanks to Zack Snyder after he decided it was a good idea to hire her for reshoots for The Snyder Cut. *Sobs and holds head in my hands* Why Snyder? WHY?
"But why are people upset about it?" You might be asking if you haven't been following the ins and outs of the drama surrounding her divorce from Johnny Depp which you can read all about here. Well basically up until November 6 of last year, Johnny Depp was employed by Warner Brothers via his involvement with his role as Gellert Grindlewald in Fantastic Beasts, but all it took was one court ruling from a biased judge in the UK and suddenly WB decides firing the beloved actor was the route to take because they "didn't want the negative publicity." *Cough*Bull*Cough*. Excuse me, I seem to have some bile stuck in my throat all of a sudden.
Since then, a barrage of evidence via audio recordings, witness testimonies, and video footage has been brought to light clearly painting a different story from the one Heard wanted us all to believe in 2016. One that paints her as the obvious abuser and instigator during the marriage. I mean, she did cut his finger off. So with that, and a petition that was signed by over 3 million people, obviously Warner Brothers did the sensible thing and recast Mera… I'm just kidding. They did the complete opposite and kept her on the project which led to thousands of people voicing their displeasure of the decision.
So, what gives? How is it that Johnny Depp, a man who clearly came out as the victim of domestic violence, was fired by the same company that has now chosen to keep his abuser hired? Well, given their treatment of Ray Fisher after the actor came out with allegations of on-set abuse and racism during the filming of Justice League, it doesn't really come as a shock that they would continue to protect another abusive party while condemning the innocent one.
"Go on and tell them. Tell the world, I, Johnny Depp, am a victim of domestic violence, and see who believes you."

"I did start a physical fight."

"You split every time there's a fight."

"The fact that I throw pots and pans is irrelevant."

"Sometimes I just get so angry, I lose it."

"I can't promise things won't get physical again."
Amber listening to a recording of herself admitting she punched Johnny Depp:
These are the words and actions of a woman who used a movement, and the trauma of so many women for her own professional benefit because she recognized the time we are currently living in and knew she would be believed. This is a woman who was arrested in 2009 for abusing her then-girlfriend, Tasya van Ree. This is a woman who used Johnny's home, while he was away working, to have an affair with James Franco and Elon Musk. This is the woman who punched Johnny just because he was late for her birthday party and then left feces in his bed as revenge for leaving and then leaving it for the housekeeper to clean up. This is the woman DC, Warner Brothers, and the cast have sadly decided to continue working with.
I'm out of words at this point. All I can say is we need to be and do better for male victims of abuse, and for men who are wrongfully accused of any violence against women.