Tate Donovan Switches TV/Film Gears for Broadway
The Medieval Play Gives Familiar Character Actor Rewards of Live Theater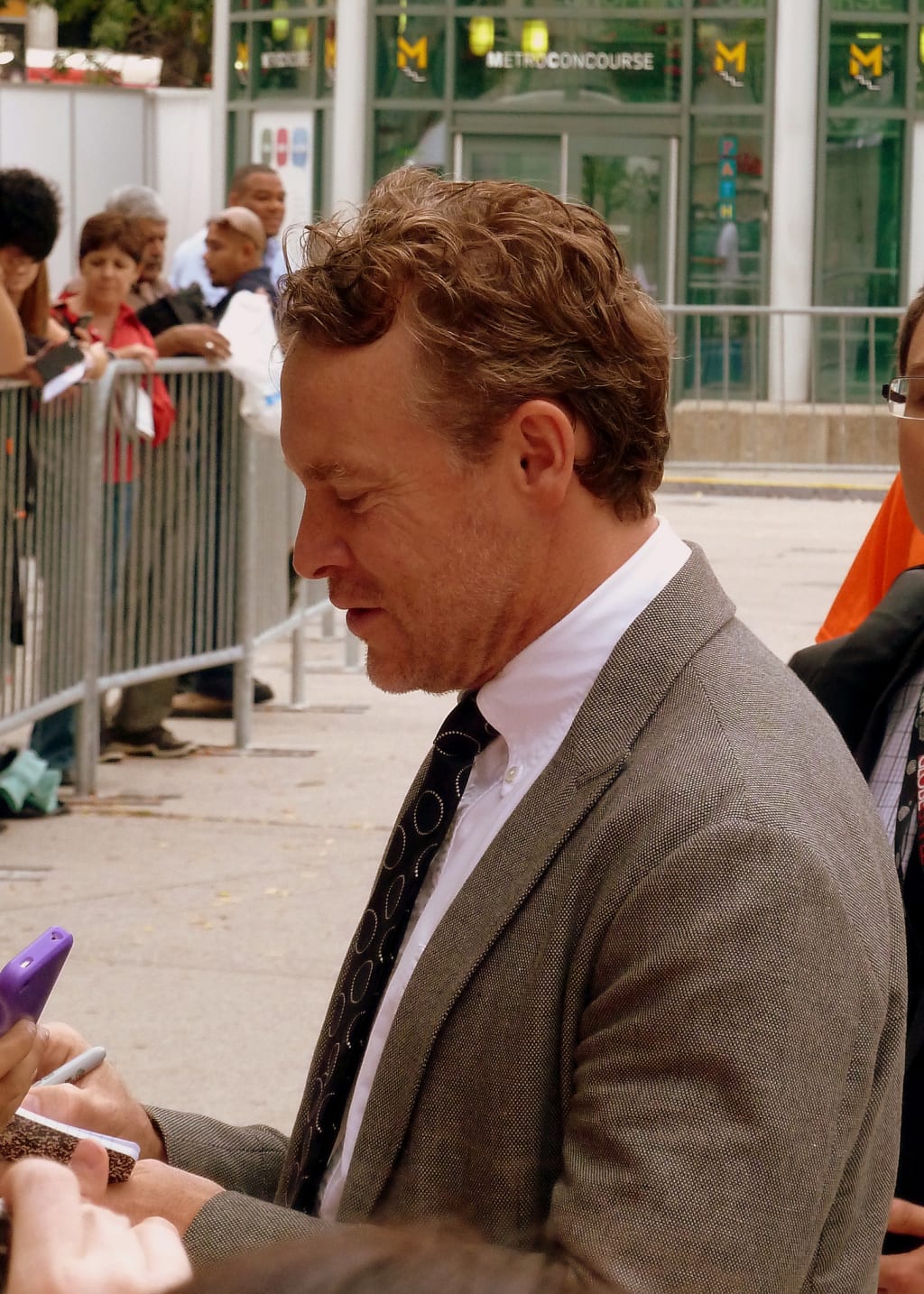 Photo by GabboT
Tate Donovan landed his first major film credit alongside John Cryer and Demi Moore in the 1984 comedy No Small Affair. He followed the introduction up with larger roles in Space Camp, Clean and Sober and Memphis Belle. Off those successes, Donovan co-starred in his first leading role with Sandra Bullock in Love Potion No. 9, and has built a career that has kept him busily bouncing between films such as Swordfish and The Pacifier and TV stints on Friends, Ally McBeal, The OC and Damages. In June, he follows up his 2010 Broadway run on the Southie based drama Good People with something that he tongue-in-cheek considers contemporary.
"It's a common theme, 13th Century Ecclesiastical politics," deadpanned Donovan. "It's called The Medieval Play by Ken Lonergan. He's one of my favorite writers, and he happens to be obsessed with Medieval history and the politics of the church."
Of course for others not so compelled, there's plenty of lightheartedness to engender ample irony. "It's a farce and sort of has a Monty Python take to it," he says.
On the other hand, the whimsical nature doesn't need to go very far to feel close to home. "Like other farces, the more things change the more they stay the same. So even though we're talking about the papacy moving from France to Rome, we could just as easily be talking about Obama vs. Trump," Donovan informed.
The Rigors of going Medieval
For his part, he's playing a Knight and Josh Hamilton is playing Donovan's best buddy as the lead. But even though there will be no horseplay at the end of a jousting stick, doesn't mean they get off easy. "We got fitted for our armor. Let me tell you something, it's intense. It's so hard to move and do anything in armor," he lamented.
And that isn't even the half of it. "It gets super hot. A lot times we have our masks down. You can't see anything, you can't hear anything," said Donovan.
Breaking the Fourth Wall is Really Breaking a Leg
So why the stage when the comfort of a TV or movie set keeps an actor from having to overheat or unnecessarily extenuate. "For actors, the stage is definitely the place to be. Never boring, you get to build the character from A to B, while film and TV is more about the director, the writer, etc," Donovan reasoned.
The extra dimension of a play can't be discounted either. "The audience is like the third person in the scene, and every night it's different," he says.
Donovan clarifies for the theater-goer who doesn't give the next showing a second thought. "It's hard to describe but you really get a sense of how they are following the story. This makes things that much more exciting. It also keeps you on your toes because just when you think you've got a funny scene down, something changes and you don't get a laugh for three weeks. It leaves you wondering what the hell is going on and trying to figure out how to get it back," he says.
Of course, when the loss occurs as the critic from the New York Times readies his reaction, the actor is the one who misses a beat. "One night, I pick Ben Bradlee out of the crowd. He just looked at me and then looked down at his notepad and started writing. It's an actor's worst nightmare," Donovan reveals.
The veteran actor turned out to be on solid ground in getting a good personal review, but as for things going askew, the cast must be able to think on their feet. "Say you drop a line or have to get across certain information, you have to make a quick decision on whether the audience really needs it and how to fit it back in, he says.
That is unless your mistake arises alongside the direct descendants of the bard. "I think the British are less comfortable with the American style of going with the flow. One time as an ash tray was left off as a prop, Judy Dench had no place to flick her ashes. The whole scene came grinding to a halt. So I came up and dropped a tea cup on the table for her. She lost the ashes, got back in the game and then gave the greatest performance of all time," jokes Donovan.
All in a day's work – especially from the audience's perspective. "It's amazing to me how the audience doesn't pick up on it. They think everything that happens is supposed to happen," says Donovan.
Switching Hats
The stage chops, though, don't so easily translate to TV or film. "They're kind of a different animal. I have to readjust myself because stage acting becomes too big and loud for the screen because the cameras are so close that you just don't need to do as much," said Donovan.
The medium aside, the workload directly relates to the quality of the stanzas. "If you're involved in something that is well-written neither is a grind – even if you're putting on eight shows a week or working until four in the morning," said Donovan.
But he admits that the way he took a dive in Damages was not the exit he envisioned. Getting drowned in a toilet bowl, he said, "I was so bummed. What a crappy way to die. It was the worst death of all time. I thought they must really hate me or something."
No Damage Done
Campbell Scott delivering the immersion, he must have enjoyed having the upper hand. "I think it was more like, I can't believe I got to do this to this guy," says Donovan. "No matter, I really loved being on that show."
Nonetheless, Donovan probably falls in as one of those actors whose face isn't as recognizable as his name. On the down side, less projects become available, but his face definitely opens up plenty of tables at crowded restaurants.
Either way, Donovan is left in a place where he's thrilled if some knows his name, while the acting jobs are always there. "I can't complain," he concludes.