Super Smash Covers: 72 Times Comic Book Logos Got Absolutely Demolished
A brief history & senses-shattering gallery.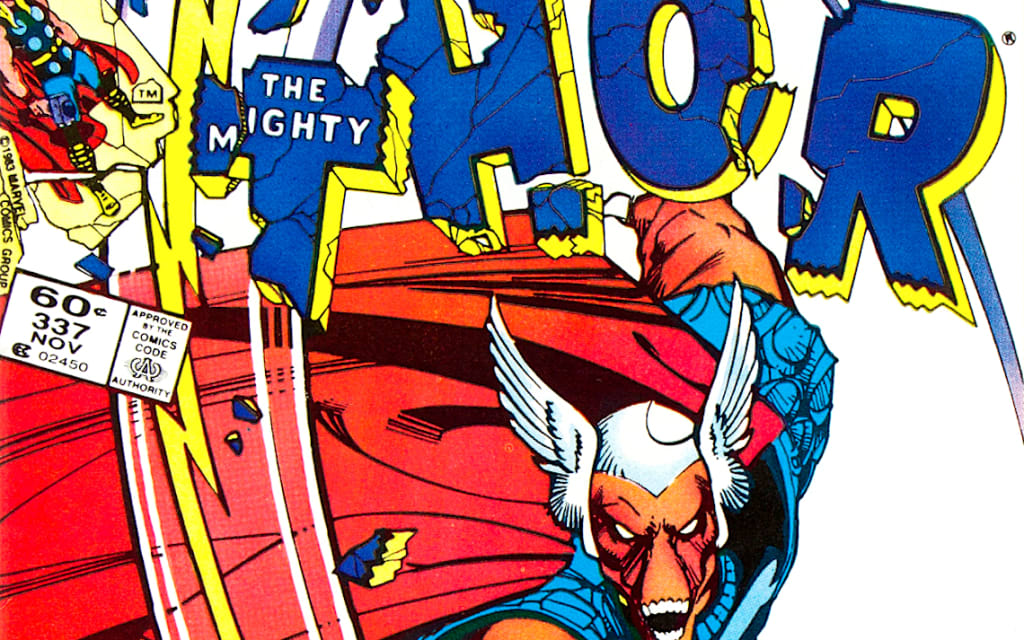 Every now and again in cool comic book fan communities on the web, like the aptly named (and popular) Comic Book Collecting on Facebook, a savvy comics aficionado will invite their fellow nerds, geeks and comic book freaks to share examples of favorite books that feature the masthead logo being smashed, mushed or mangled.
Or, to put it more accurately, since this has often been the case since this running gag in comics came into being, comic book mastheads getting absolutely demolished.
Since the late 1960s, when a forerunner of the demolished masthead concept first appeared on the front of Batman #194, covers showing heroes and villains breaking the fourth wall and having a negatory impact on the cover, particularly the masthead, have become a fun way for venturesome artists to push a beloved medium's flat, two-dimensional boundaries.
And while keeping track of them all would be almost impossible, a number of artists have chosen to take on this boundary-breaking challenge over the years. Among them are both old and new school masters like John Byrne, John Romita Jr., Todd McFarlane, Jim Lee, Tom Orzechowski, Chris Bachalo, Georges Jeanty, David Nakayama, and...too many others to list.
(But they get a big, collective shout out in the gallery!)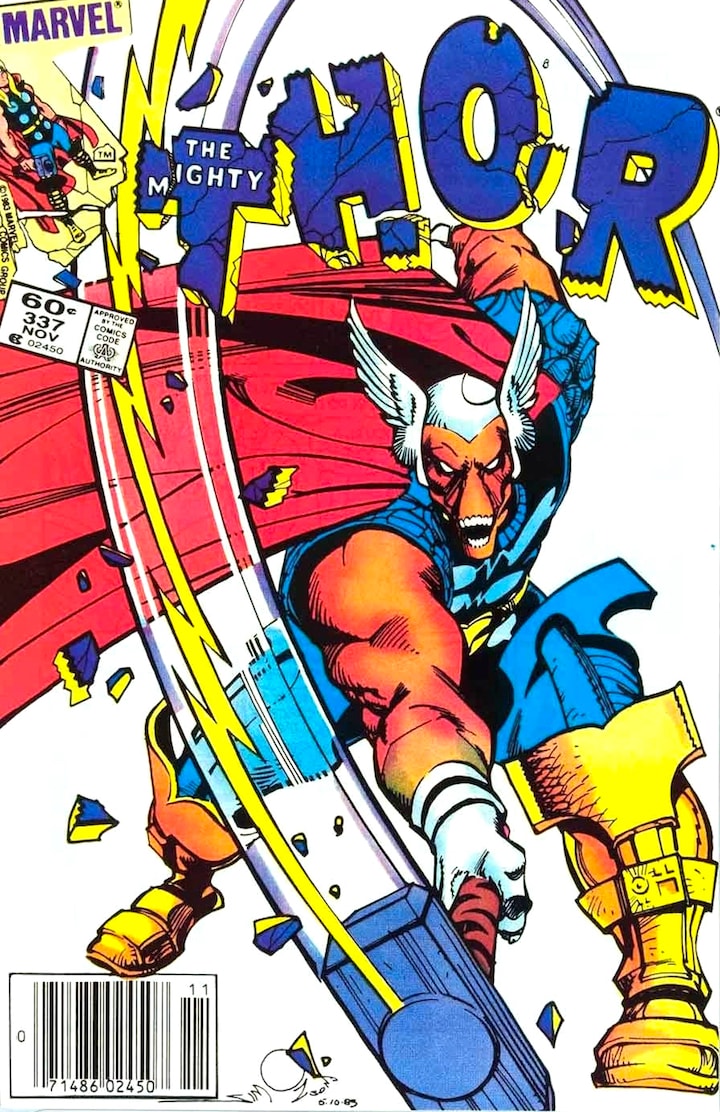 All Shook Up
One of the most well-known examples of what I personally like to call the "super smash cover" is Thor #337. Created by the legendary Walt Simonson, the cover art was created in the autumn of 1983 as a graphic signaling to Thor fans the many dramatic changes that Simonson had in store for the book when he took over as both writer and artist.
Changes that would also include a brand spanking new cover masthead for Thor, beginning with the title's December issue.
From the late 1970s, Thor readership had been on a slow and steady decline, and the book was getting ever nearer to a floating, flaming funeral pyre to Valhalla (see: cancellation). But with the help of a now iconic cover choice, the pulse-pounding first appearance of the space alien Beta Ray Bill, and some visionary storytelling, Simonson shook up Thor's world for the better.
Now thirty-seven years later, copies of Thor #337 kept in minty fresh condition also sell for beaucoup bucks on eBay. (Or…boo-koo bucks, if you're the type who only speaks "American.")
And while Simonson and his contemporaries at Marvel and DC are all better known for their contributions to the demolished masthead logo tradition, your friendly neighborhood pop culture archeologist (that's, me) would be really remiss if he didn't give a special nod of recognition to the artist who actually started this cool graphic tradition.
A creative giant who, believe it or not, True Believer, didn't work for Marvel or DC.
Spirited Away
Before DC and Marvel – but most especially Marvel – made the demolished masthead logo a recurring visual gag, it was Will Eisner, creator of the masked vigilante The Spirit, who pioneered the concept. The visual innovations appeared the cover of the Comic Book Section, an oversized comics insert made for the Sunday newspaper in the early 1940s.
But one of the earliest examples, if not the earliest example, can be found on the cover of the November 30, 1941 edition of the Comic Book Section. There on the front of that week's 16-page comic strip collection was a striking image of Eisner's blue-suited hero centered on a stark white background, knocking out a foe with a Herculean right hook.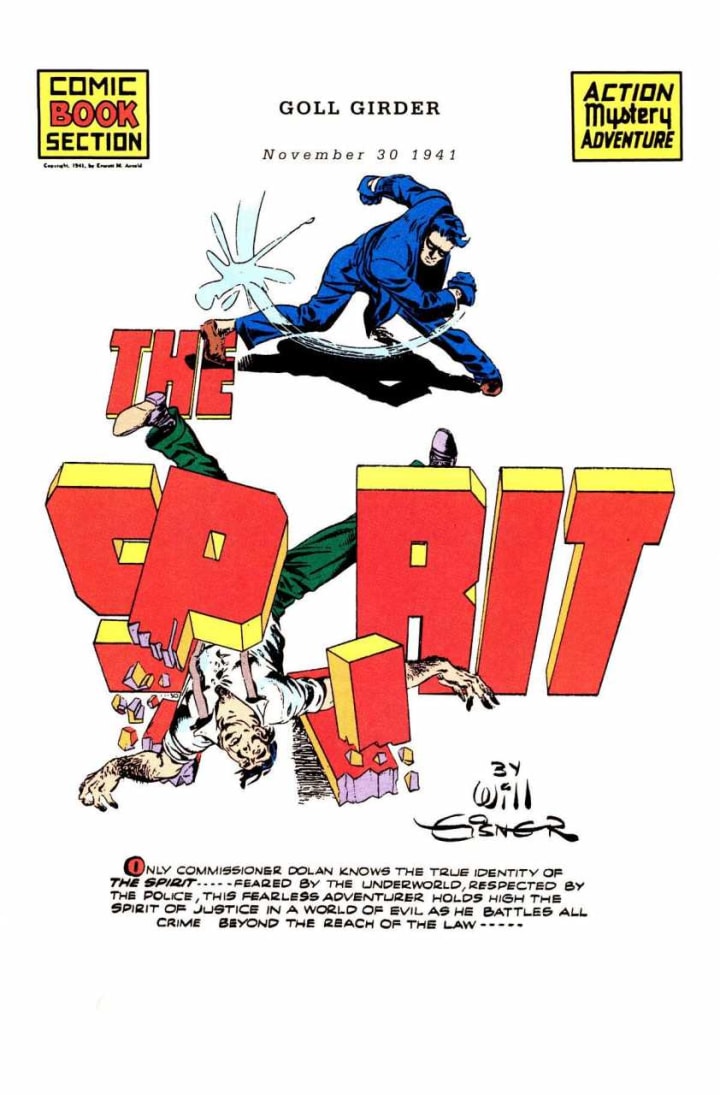 So powerful was the punch in this illustration that the poor goon in the green slacks was tossed several feet backwards. Ingeniously, Eisner would use the force of that impact to create the illusion of a break in not only the imaginary fourth wall, but the thick yellow and red block letters of which he composed that week's masthead.
fourth wall: the space which separates a performer or performance from an audience or the conceptual barrier between any fictional work and its viewers or readers.
Believe it or not, True Believer, Eisner would creatively alter the masthead for The Spirit strip every week, rendering it to the front of the Comic Book Section in an astounding number of different ways. One week, it would be in the fluid letters of Arabic calligraphy. In the next, rendered as large black and red letters floating in the sky, but – strangely – crumbling to dust.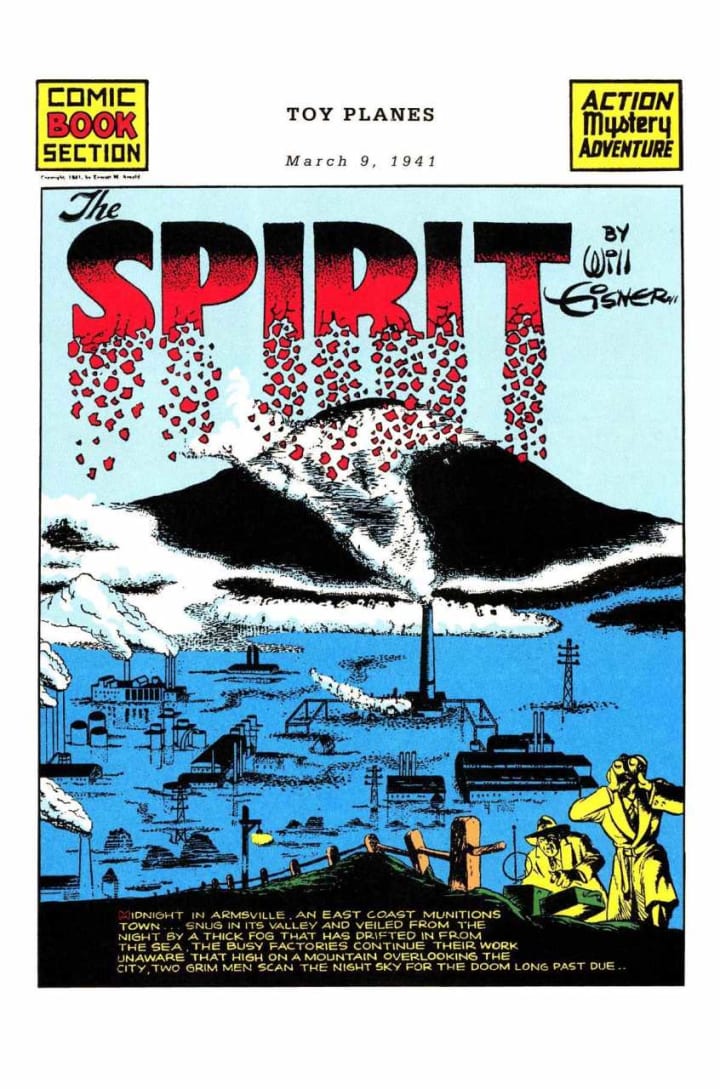 A quarter of a century later, the art team of Carmine Infantino and Murphy Anderson made their own Eisner-inspired version of the crumbling masthead for Batman #194 (August, 1967). As the Dark Knight drops from the sky to throw hands with Blockbuster, stone blocks reading "Batman" shatter from a savage punch thrown by the hulking, hippie-like villain.
A year later, explorations of the demolished masthead used by DC Comics, would also famously grace the covers of Marvel's Incredible Hulk Special #1 (October, 1968) and Iron Man #7 (November, 1968). The combined impact of all of three of these comic book covers caused creative ripples that continue to echo steadily into the present.
But largely lost to comics fans, from that time to today, is the fact that those mastheads, and every subsequent exploration, are done in the spirit (see what I did there?) of styles pioneered by Will Eisner in the 1940s. It's in his very sizable footsteps that the demolished mastheads on the cover of comics published by DC, Marvel, Darkhorse and others follow.
When it comes to the demolished masthead, True Believer, Will Eisner beat everyone else to the punch.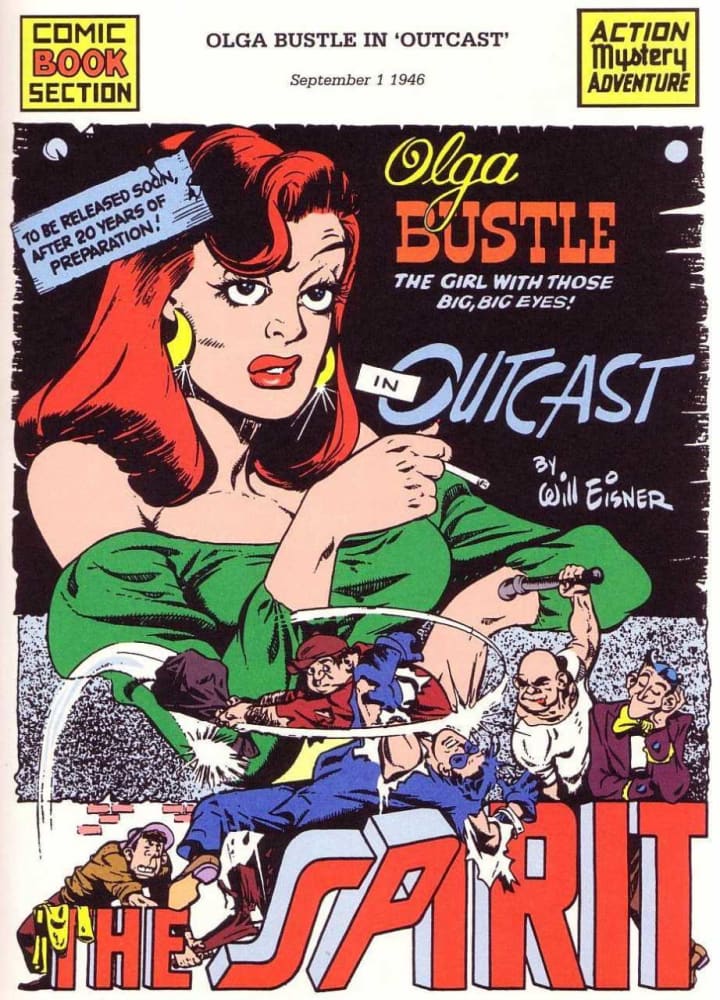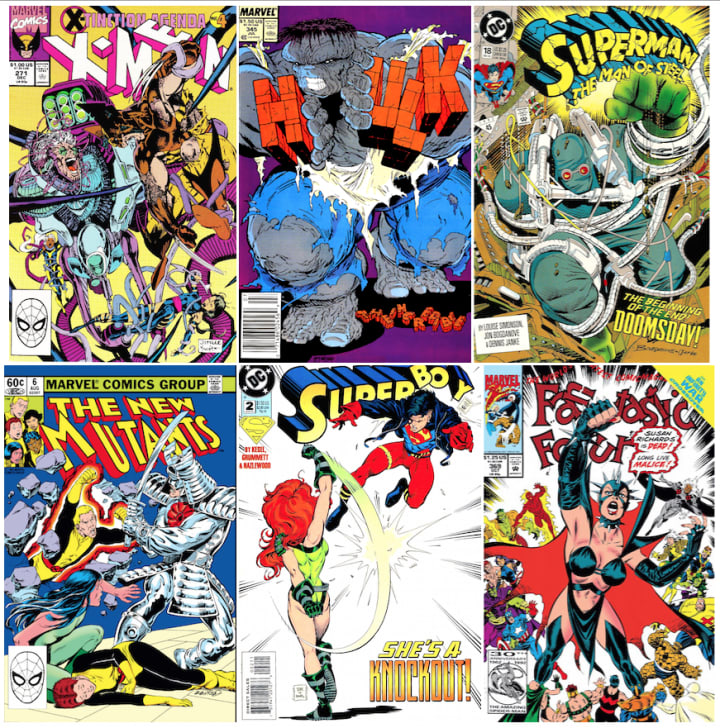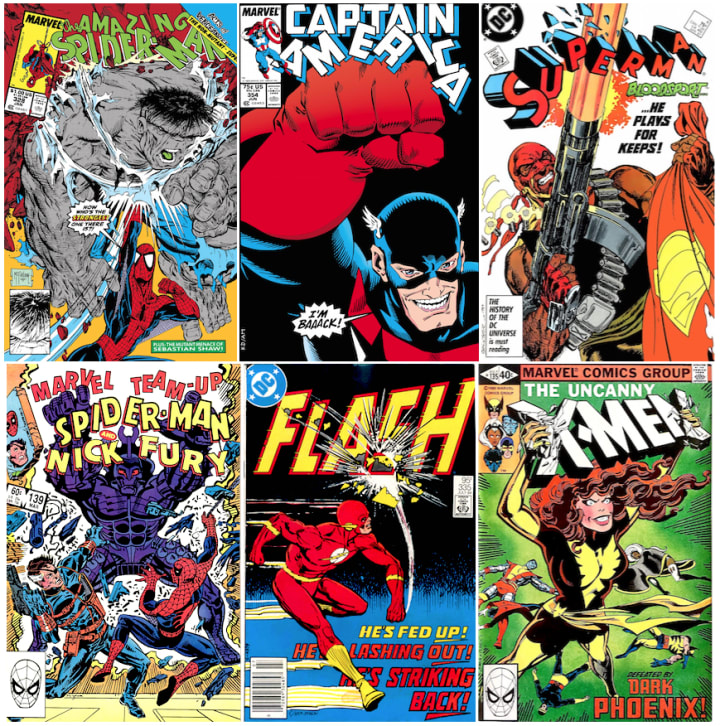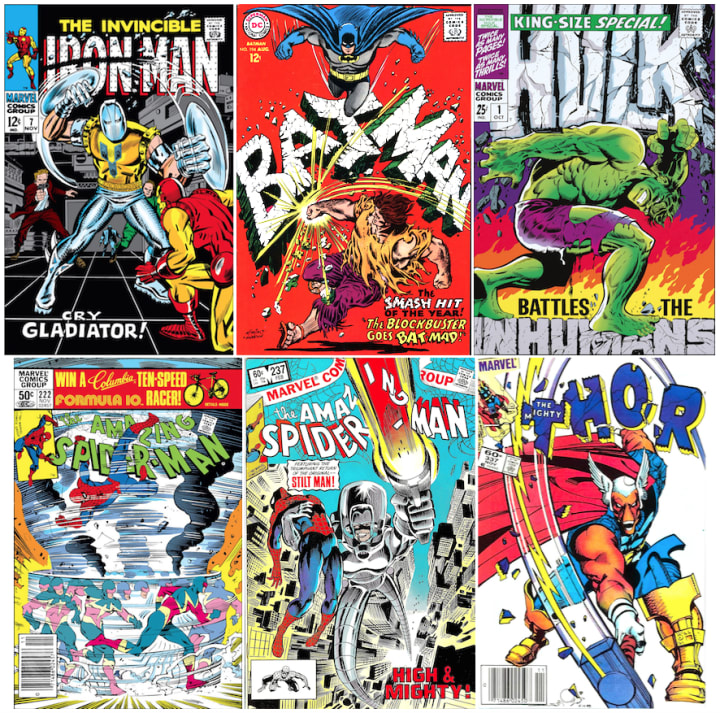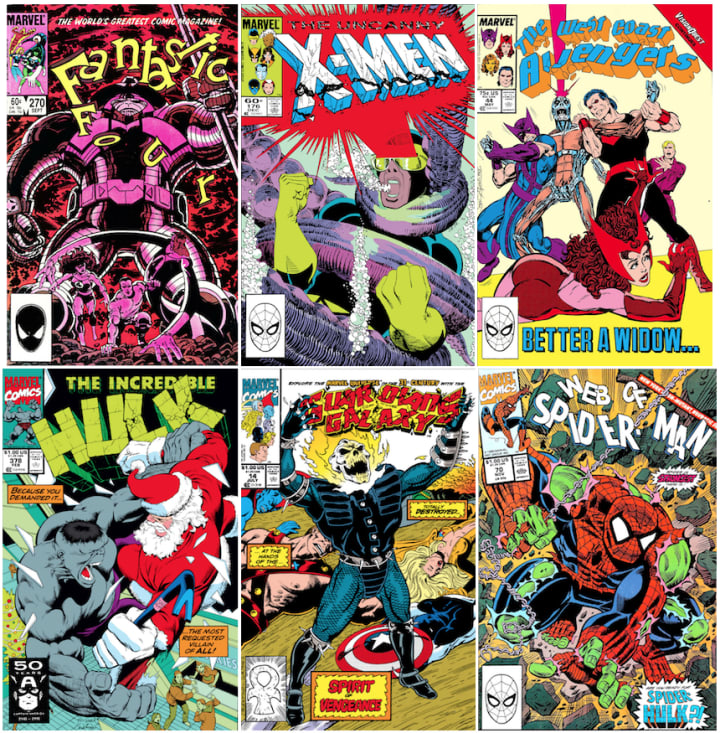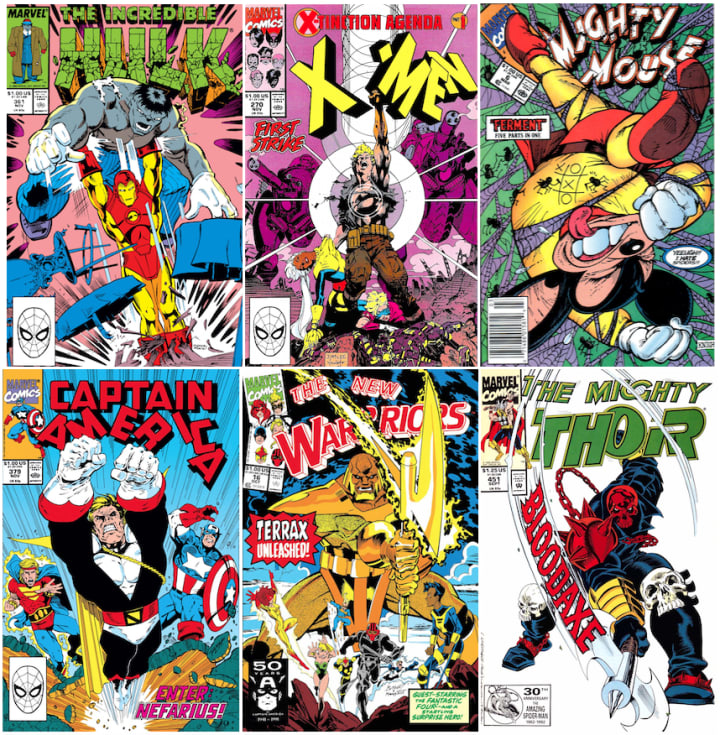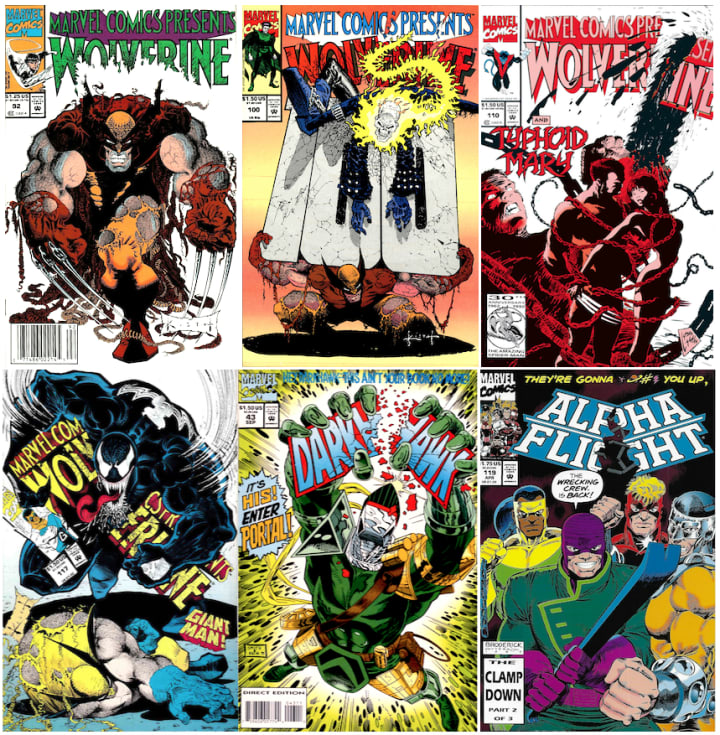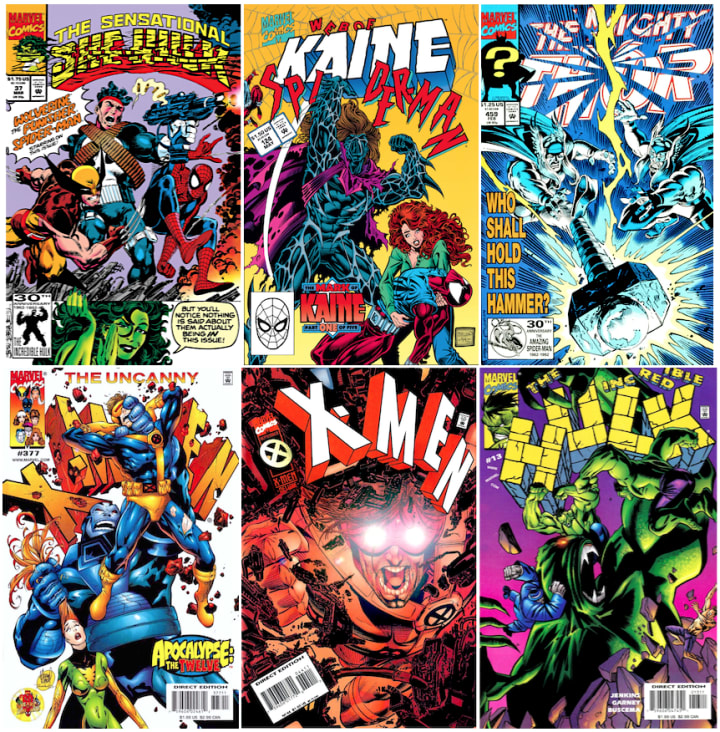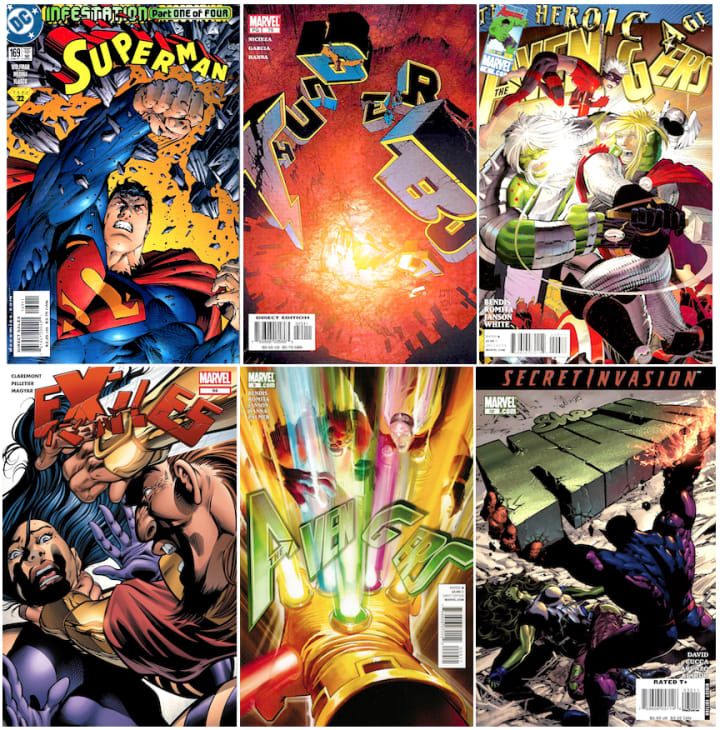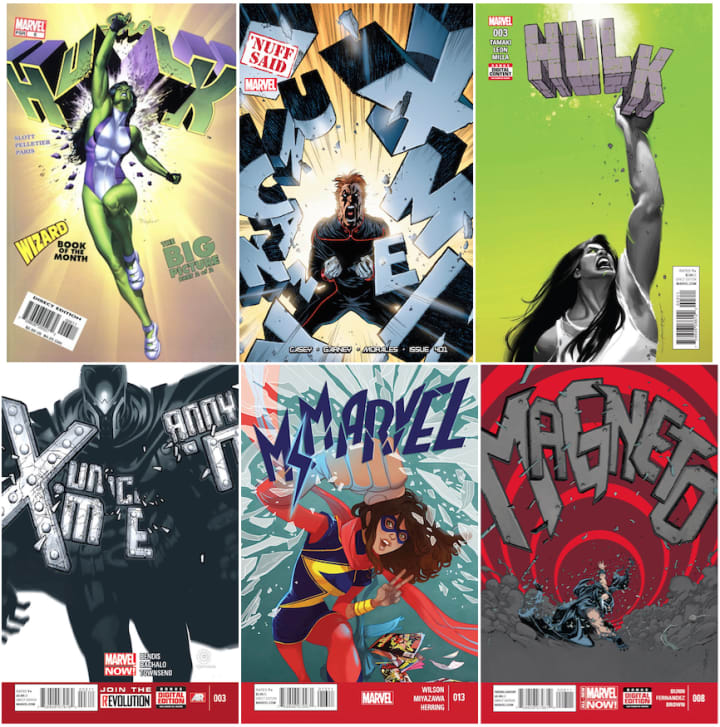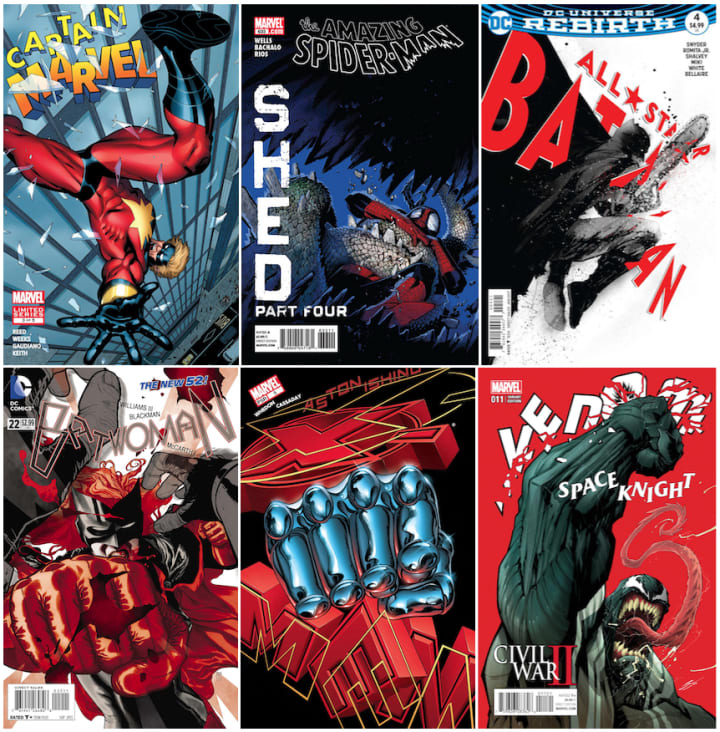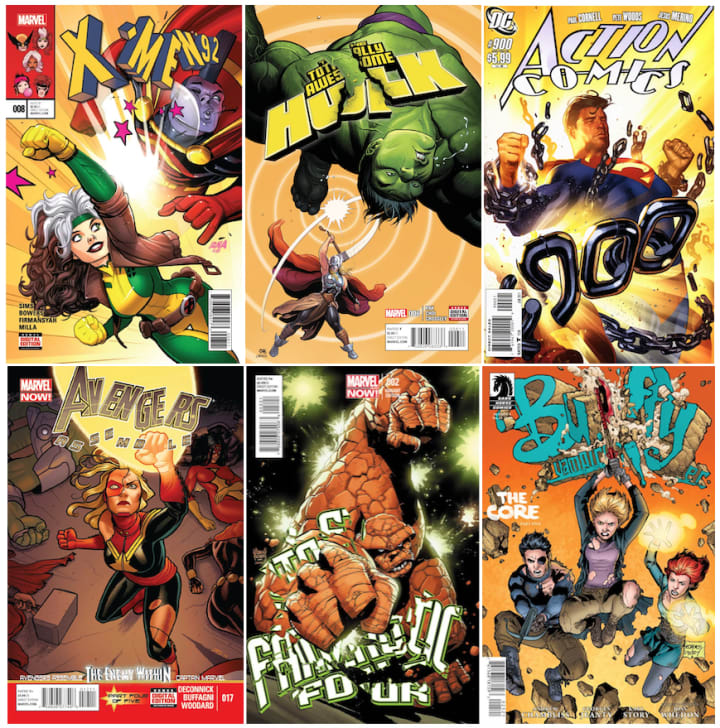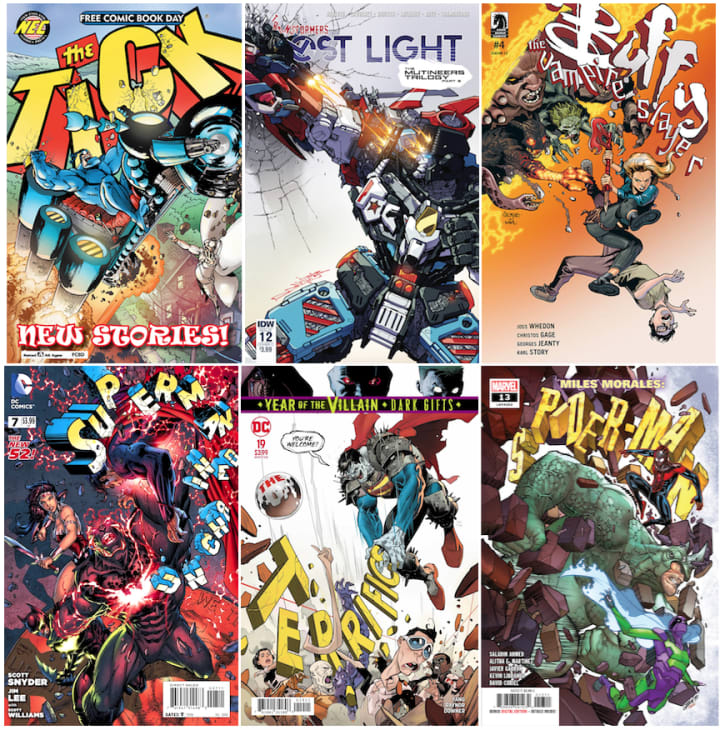 Respects to: Will Eisner (1917-2005), Carmine Infantino (1925-2013), George Tuska (1916-2009), Murphy Anderson (1926-2015), and Marie Severin (1929- 2018).
Shout outs and thanks to: Jim Steranko, Neal Adams, Walt Simonson, John Byrne, John Romita Jr., Todd McFarlane, Jim Lee, Tom Orzechowski, Bob McCleod, Tom Grummett, Richard Starkings, Sam Keith, Adam Kubert, Chris Bachalo, Georges Jeanty, Mike Deodato Jr., David Nakayama and everyone else whose wonderful works are featured here.
And still more shout outs to the artists who aren't named above or whose "super smash covers" weren't even featured here. Time and space just wouldn't allow me to spotlight 'em all, but your contributions to this tradition haven't gone unnoticed.
Reader insights
Be the first to share your insights about this piece.
Add your insights