So What's On Television
Observations On How We Watch Things These Days In The UK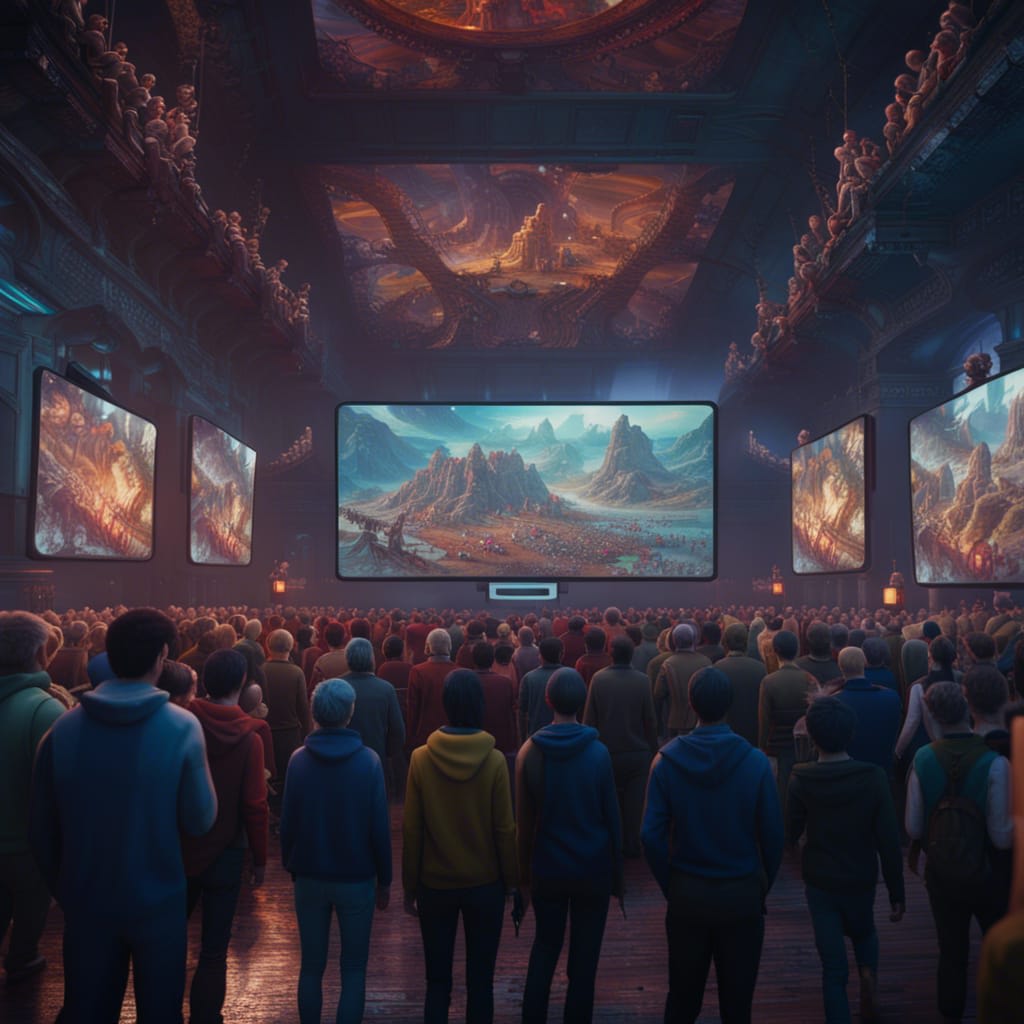 An AI Image Created By The Author
Introduction
This is just something else that has come out of the week in Alnwick and there is one more poem to be written as well.
The music I have chosen for this piece is "TV IS King" by the Tubes from their 1989 album "Remote Control" which is fairly appropriate for the subject. I do like it that our Vocal stories can actually be a multi-media experience for readers because you can read the story and listen to the music as you do, although you can also read and keep the music quiet.
Anyway, the TV in the flat in Alnwick is a Smart TV with a connection to a lot of streaming services via broadband.
What They Try To Sell Us
We have Amazon Prime for around ten pounds a month, but that also includes free delivery on Amazon purchases and I am currently working through the excellent "Supernatural" but there are so many series and films and exclusives on there. You can apparently get a free trial here
One of the annoying things is the sub-channels they push Lionsgate, Paramount Plus, and Starz, all for another fiver a month or so.
Away from Amazon, I'm also subscribed to Now. Then there's Netflix at a tenner a month, Disney Plus, Hayu, Britbox, Rakuten and a hell of a lot more plus the Sports Channels and Movie Channels
The thing is if you took out the free subscriptions on offer and forgot to cancel you could easily be paying two hundred pounds each month for stations with programs that you will never watch.
The thing is you only have so much time to watch what you want to. There are many things that I have not seen and the rate at which new series appear I know that I have to be very selective in what I watch and prefer to pay as little as possible.
So on the Smart TV, we had I checked out some of the free channels and was shocked at the amount of "free" entertainment there is for the price of watching some adverts or your BCC License fee, around fourteen pounds a month.
So heer are a few I checked out.
BBC iPlayer
When you log into this they ask if you have a license, they don't ask for id, so you could just lie.
There are 44 films on that list, I have probably seen four and want to see ten.
Then so many TV series here as well
This is just the first channel and honestly, I could find enough here to keep me going for a long time before I got bored. "His Dark Materials" is a recent favourite of mine.
If all I had was iPlayer I would not be too disappointed, but there is so much more.
Next up is
ITVX
ITVX has so many movies effectively for free and lots of TV Box sents that allow you to press play then sit down and binge. Last week "Poirot", "30 Rock" and "Touching Evil" got serious runouts.
Channel 4
Again a lot of films and programs that cover all genres for the cost of watching a few adverts. You can pay to filter the adverts out, but I am ok with them on all these streaming channels.
In fact, though you pay for Now TV and base-level Netflix they still have adverts in, as do the Sky Channels. You pay a subscription to watch exclusive content but still have to sit through adverts.
Conclusion
The channels I have mentioned more than covered my holiday viewing but they are hardly a scratch on the surface. I will leave you with a trailer for the absolutely brilliant "Elementary", Sherlock Holmes in New York with a female Watson, currently on Alibi but the trailer is on Youtube.
Reader insights
Be the first to share your insights about this piece.
Add your insights