Season 4 of 'The Handmaid's Tale' Delayed Because of the Coronavirus
Hulu's popular series might not return until 2021 or later.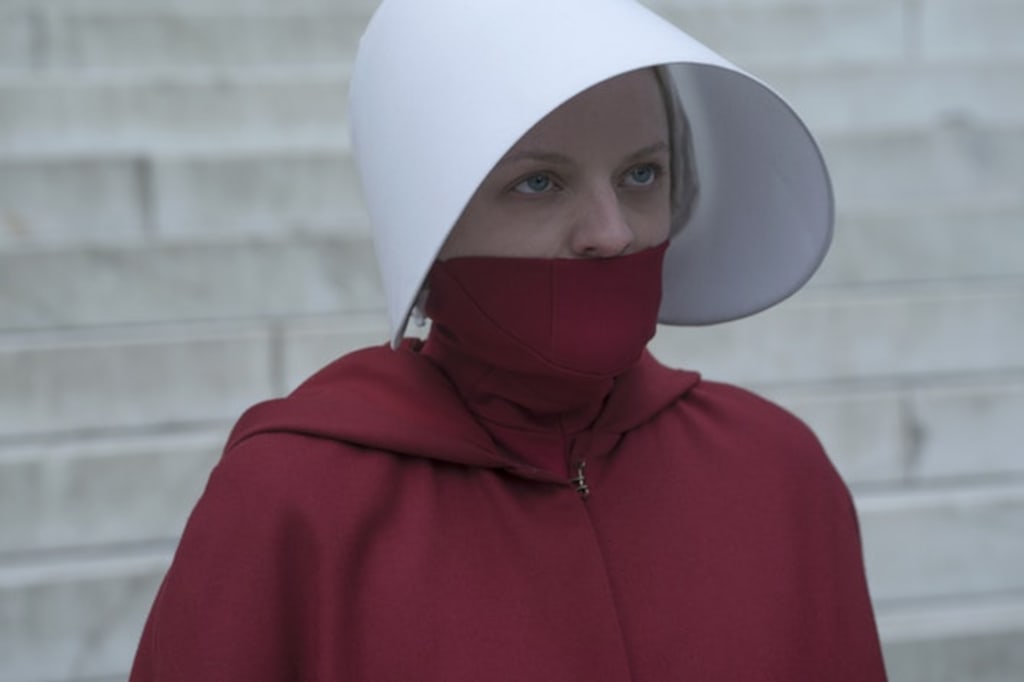 Fans of Hulu's The Handmaid's Tale will have to wait much longer for Season 4 than was originally expected. That's because production has been suspended because of the coronavirus, also known as COVID-19.
Filming for Season 4 had just started a few weeks ago on March 2 in Toronto. When production was getting underway, it was suspended on March 16. The cast and crew had just finished filming the first episode of Season 4. Filming is now on hold, and there has been no word on when production will resume. However, it is expected that the popular series might have a very long delay.
When the Series Is Expected
The popular series is based on Canadian author Margaret Atwood's dystopian novel that was published in 1985. Season 4 of the streaming series did not have an official premiere date. Based on past seasons, production was expected to be completed in August and the premiere would be sometimes this fall. With the long delays, it is possible that Season 4 will not be able to return until sometimes in 2021 or even later.
Elizabeth Moss who plays the part of June and is one of the executive producers of the show wrote on Instagram, "We hope to be back in production as soon as it's safe to do so." There is no way to tell when it will be safe to start production again or if the delays will be for a few weeks or even a few months. Fans might be disappointed, but this entire country and other countries are going through something that has never happened before. Everyone must do what is required to keep safe including social distancing.
Finale of Season 3
During the cliffhanger of Season 3, many of Gilead's children successfully ended up in Canada, according to June's plan. June decided to distract the soldiers so the kids could get to the plane safely. She herself was unable to get to the plane on time. Therefore, June was once again left behind. This time she was injured. Some of the handmaids came to her aid. The season ended with June's fate up in the air. When Season 4 begins, viewers will find out what will happen to her.
What to Expect in Season 4
When The Handmaid's Tale eventually resumes, fans will see that the leading character June will continue to make plans to get her way while living in Gilead's brutal theocratic regime. Season 4 will likely focus more on June's fate and her relationship with Nick. Emphasis will also be on what is happening in Canada concerning the kids who escaped there.
Executive producer Bruce Miller revealed that Season 4 is scheduled to have ten episodes. That is three episodes fewer than in previous seasons. Even though the season will be a shorter one, it doesn't mean it will be released any sooner. In the meantime, Seasons 1-3 of The Handmaid's Tale are available on Hulu.
Other Series Delayed
Hulu's The Handmaid's Tale is not the only series that is being delayed. Netflix's Stranger Things was just getting started on filming its fourth season when production was canceled. Season 3 of Star Trek: Discovery release date may also be delayed because of the coronavirus.
There is a long list of movies and television series that have also been delayed. Netflix has paused production on all its television shows and movies in the United States and Canada. Warner Bros. has suspended more than 70 shows and movies that were in production.
Even though production is on hold on some of our favorite shows, there are plenty of them available on Hulu, Netflix, Amazon Prime, the Hallmark Channel, and other streaming sites and networks.
About the Creator
Margaret Minnicks shares articles with readers all over the world. Topics include celebrities, royal family, movies, television, foods, drinks, health issues, and other interesting things. Thanks in advance for TIPS that are sent my way.
Reader insights
Be the first to share your insights about this piece.
Add your insights