Sasha Calle gets lead role in 'Flashpoint Supergirl'
The Young and the Restless actress was so overjoyed that she cried.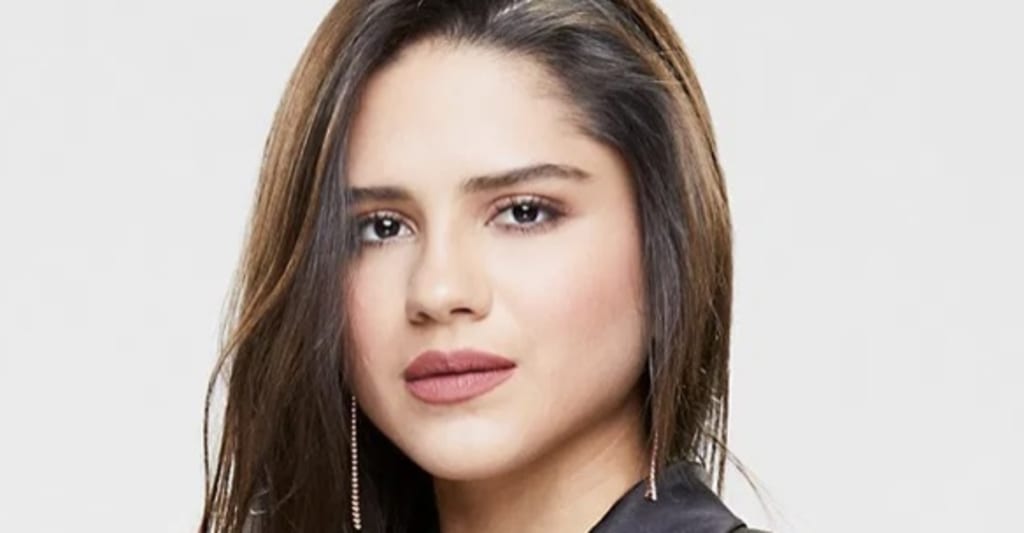 Actress Sasha Calle just received the role of a lifetime as she had been cast as Supergirl in the new DCWB film Flashpoint Supergirl. Calle has been portraying Lola Rosales Abbott in the CBS daytime drama The Young and the Restless since 2018. Initially, her character was high profile as she dated then married legacy character Kyle Abbott. For the past year, however, Lola has been practically nonexistent. Fans were baffled as to the powers that be were not utilizing this beautiful actress and giving her meatier roles.
Calle's character was reduced to basically working in the kitchen at Society and always wearing her work uniform, a gray jacket, and black pants. She became a listening ear to the woes of others but did not have her own personal life. ln recent months Lola has simply not been on the screen with no explanation. They say living well is the best revenge so if Calle was seeking a way to fight back regarding the way Y&R had misused her she found it.
There had been rumors before the COVID shutdown that Sasha and castmate Tyler Johnson were being written out of The Young and the Restless. Calle remained quiet, but Johnson insisted to his fans that he was going nowhere. Now his character has indeed moved away from Genoa City to work in Paris. Many Y&R fans felt that Lola might leave town for Miami which is where most of her family resides. Whether the writers give her a fitting farewell or simply allow the character to disappear without a trace it will not matter. Sasha Calle is on to bigger and better things and now the entire world will get to see the talent that The Young and the Restless ignored.
It's been stated that Sasha will indeed leave The Young and the Restless and fans are thankful it will be her choice. While some viewers assumed the actress was sitting around waiting to be axed by the CBS daytime drama, she was taking her career into her own hands. Kudos to Sasha Calle for being brave enough to step out and audition for the role of Supergirl. Actress Eden McCoy who portrays Joslyn Jack's on ABC's General Hospital shared the video of Calle's excitement and tears when told she had the role. What McCoy and others may not have known is that there may have been more to the crying than meets the eye.

The Rosales family was brought to The Young and the Restless by former head writer Mal Young who placed them front and center over veteran characters. Fans were angry because during Young's time at Y&R several popular Genjoa City residents were pushed to the back burner and others were not given any screen time. The Rosales family was blamed but these actors were only doing what the script called for. Josh Griffith became the new head writer and things began to change. Three female actresses who had left the show under Young decided to return. Two of the Rosales family were written out and Lola was left in limbo.
Sasha Calle has now traded in her gray jacket and black pants for the popular red and blue cape and tights of the iconic Supergirl. The movie is supposed to begin filming soon but no release date has been set. Sasha Calle may have been crying because she was questioning her value as an actress when she was sidelined by The Young and the Restless. She now realizes that she is destined for bigger and better. From the kitchen to the skies, from a soap audience to the entire world. Best of luck to Calle in her new role. Hopefully, she will not encounter haters who say that Supergirl cannot be Hispanic and must be portrayed by a blue-eyed blonde.

Cheryl E Preston
Cheryl is a poet, freelance writer, published author and former Newspaper columnist. She has degrees in Psycology and Biblical studies. She enjoys sharing natural cures, and Nostalgia related info. Tips are greatly appreciated.
See all posts by Cheryl E Preston →