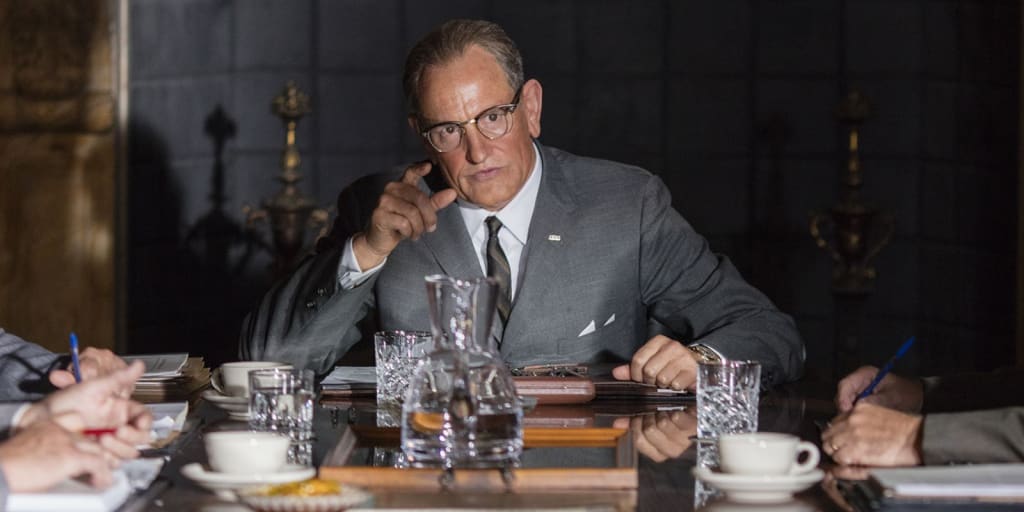 Courtesy of Electric Entertainment
Rob Reiner's latest film LBJ is a political historical drama that shines a light in Lyndon Baines Johnson that not many knew of. Woody Harrelson stars as the titular character, giving new life to a president not many liked (including Reiner himself). The film follows Johnson from his days as majority leader, to becoming Kennedy's running mate, the assassination of Kennedy, and leading a nation during a most tumultuous period. The cast includes Jeffrey Donovan as the handsome JFK, Michael Stahl-David as his younger and disgruntled brother Bobby, and Jennifer Jason Leigh as a loving and supportive Lady Bird Johnson.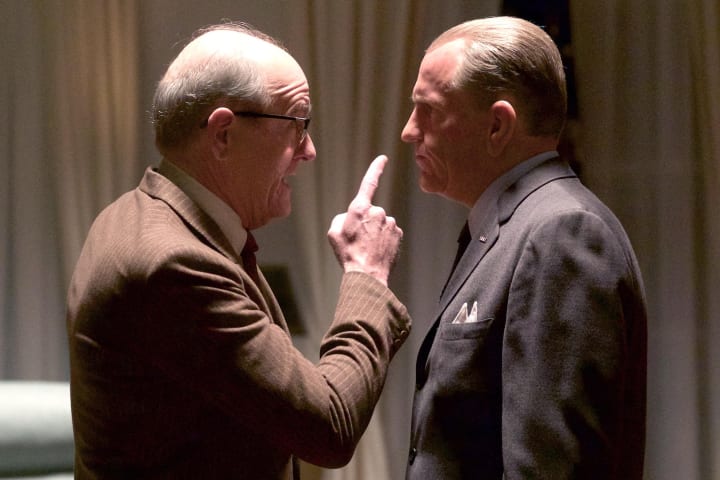 LBJ begins on November 22, 1963. Johnson reflects on his political career before and his rise to veep. However, the country is thrown into political upheaval as JFK is shot and LBJ thrown into the Oval Office as the President himself.
Johnson's days as a a majority leader eventually catapult audiences into the Kennedy years. The tension Johnson had with Bobby Kennedy was very present, and the clash of ambitions and personalities between the showhorse Kennedy brothers and the workhorse Johnson definitely did not help in steering the country in the right direction. As the nation mourns, Johnson works to secure JFK's unfinished business—the historic Civil Rights Act.
The aggressive and childish immaturity that comes from RFK when Johnson reaches out for his help is almost shocking. Taking into account that this film is meant to focus on Johnson, it can be easy to lose sight of that. Overall, there is progress as we see a montage of Johnson working hard to pass the Civil Rights Act, with a harsh demeanor we cannot help but to laugh at.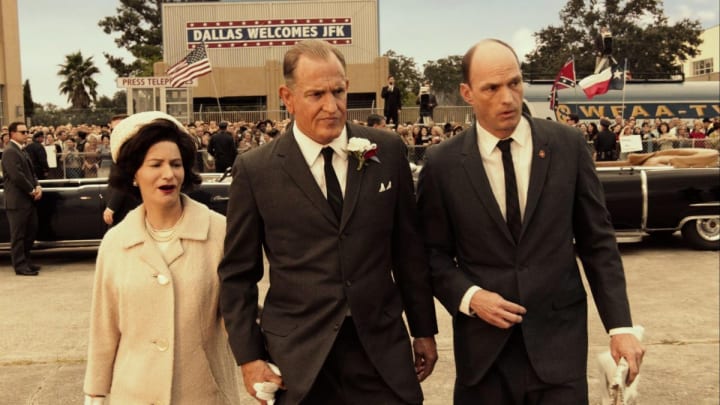 The recreation of JFK's fateful day is grotesquely beautiful. The camera filter used and colors mimic that of the infamous Zapruder film. As Johnson is pushed down into his motorcade and rushed into the hospital, we can feel the suspense and tension that the secret service and he did that day, even thought we know what is yet to come.
Woody Harrelson has this strange charm about him that can turn even the worst of characters into sympathetic. Especially Johnson, whose previous interpretation by Bryan Cranston in All the Way was not as bold and brash. Harrelson gives an edge to the President, which humanizes him appropriately.
He shows audiences a side of LBJ that not many knew about. He had a big ego while having little confidence. It's like Harrelson was made to play this role when he speaks the lines "The only thing more annoying than a liberal is a liberal from Texas." Though the intense makeup on him is slightly off-putting, his bold performance is the major strength of his portrayal.
Jason-Leigh shines as Lady Bird, as her relationship with Johnson makes the couple feel more human without their love feeling saccharine. She supported him whenever he was worried about the "Harvard boy" activities, and never lost confidence in him, even when he had none.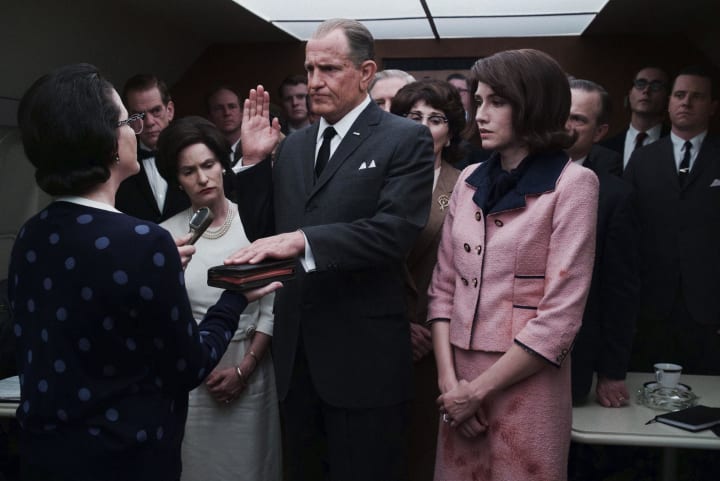 Legendary director Rob Reiner was not a fan of LBJ when he was in office. Being of draft age, he was fearful that he would be sent to Vietnam.
His interpretation of Johnson is bold and unforgiving, as he curses endlessly, makes crass comments, and works hard on manipulating those around him. Johnson is in a tough position, viewed as a curmudgeon compared to the celebrity-like Kennedy brothers, and works hard to become likable through his political actions along with personality. Harrelson as Johnson is at both times grounded and unbelievable.
The screenplay, written by Joey Hartstone, does an excellent time juggling the three timelines/phases of LBJ's life (Senate Majority Leader, VP, and President). What is interesting is how Dr. Martin Luther King, Jr, an integral character of the Civil Rights Movement, seems to be missing from the narrative.
When LBJ was screened at the Lyndon Baines Johnson Library in Austin, Texas, one of Johnson's daughters had attended. She told Rob Reiner after the film that the LBJ she saw onscreen was definitely who her father was.
LBJ will hit theaters on November 3.
About the Creator
Marina loves Frank Sinatra and hates decaf coffee. The native New Yorker and Cornell grad knows every word to "Ferris Bueller's Day Off" and thinks Shakespeare is cool. If you need her, she's waiting for Godot. Twitter: @marina_caitlin
Reader insights
Be the first to share your insights about this piece.
Add your insights