Review of Six The Musical
A definite must see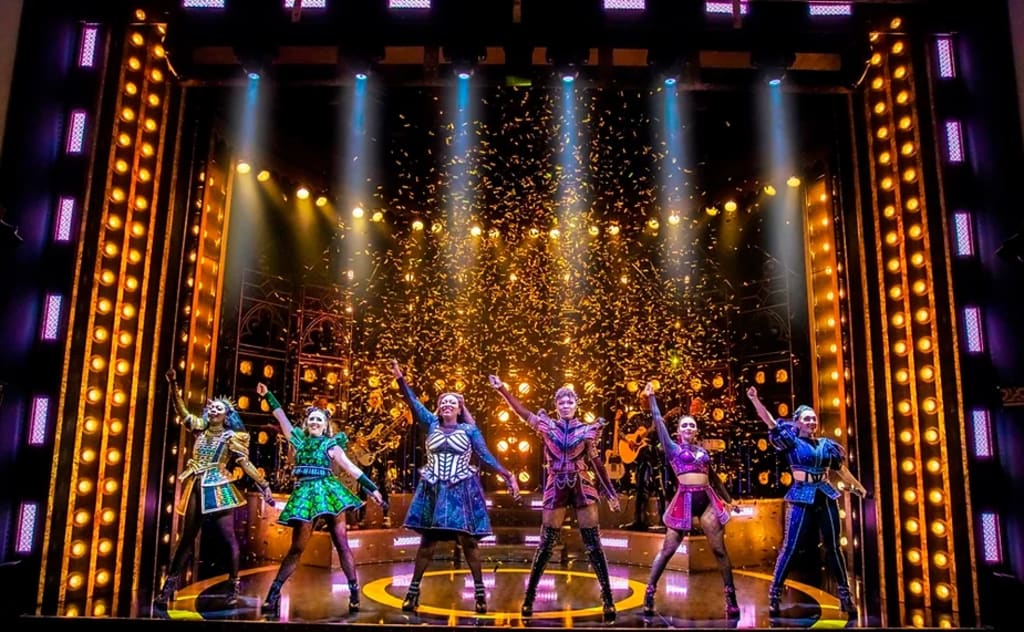 Photo credit Pamela Raith
If you're looking for a different kind of West End experience, I would certainly recommend this one. I'd heard the songs floating around various trends on TikTok, even downloaded one or two due to empowering themes. I had no idea that in fact, they came from an interesting and unusual musical based around the stories of Henry VIII's infamous 6 wives.
As the musical begins, the 6 heroines grace the stage in rhinestone encrusted outfits. The stage cosutmes are modernised but with exaggerated historical details such as corseting and ruffled arms. Some details give the audience a clue as to the wearer's identity, such as the well-known Boleyn pearl pendant. The queens address the elephant in the room, that the subject for this musical is a staple of Secondary School History lessons in England. This is a subject traditionally considered dull by said students, and so our narrators ask, what would make this more interesting?
I didn't know what to expect and I don't want to give too many spoilers, but what ensues is a competition of sorts, to decide which of Henry's wives had it the worst. As each cast member in the opening number "Ex Wives" jovially announces:
Catherine of Aragon (played by Rhianne-Louise McCaulsky) – Divorced
Anne Boleyn (played by Baylie Carson) – Beheaded
Jane Seymour (played by Claudia Kariuki) – Died
Anne of Cleves (played by Dionne Ward-Anderson) – Divorced
Catherine Howard (played by Koko Basigara) - Beheaded
Katherine Parr (played by Roxanne Couch) - Survived
The songs mix modern themes in pop style songs with well known facts about the wives. These songs make them more relatable in an often comical fashion. For example, Anne of Cleves was accepted on the basis of a portrait but rejected in person. A joke is made in the song for swiping right on the picture (like on a dating app) only to then be rejected in person. The performance of Dionne Ward-Anderson playing Anne of cleves was definitely the most funny and entertaining. I found Jane Seymour's ballad (sung by Claudia Kariuki), the most moving and that she had the best voice. Jane was of course the only wife to provide Henry with a son....before dying shortly after.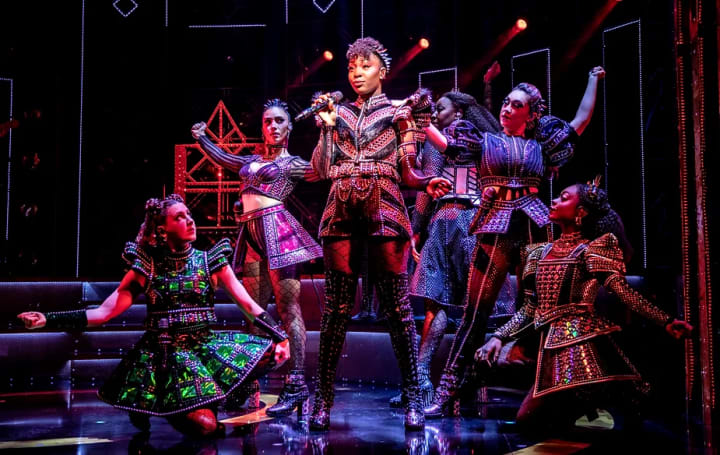 I would say it was more of a dramatized and interactive concert showcasing the songs and dance numbers in procession as opposed to how I would usually imagine a musical. It is less about the plot and dialogue interspersed with songs and more the other way around. The set is simplified and the only characters are the 6 wives interacting with each other and each having their turn to speak and sing. Darker and lesser known subjects are touched upon like the abuse of Catherine Howard, being sexually taken advantage of at a young age and the difficult life of Katherine Parr, separated from her true love Thomas Seymour and made to marry Henry. His death luckily released her and she was reunited with her sweetheart.
The powerful twist at the end is the wives questioning the way History has been and is taught to us. Why did we know what and who the "Six" were? Only because they were married to this king and only because they mostly met unfortunate ends. But who would have remembered Henry if it wasn't for his six wives? The religious reform of England breaking away from the Catholic church would never have happened if it wasn't for his wanting a divorce from his first wife the Queen Catherine of Aragon. Would we have known who HE was either?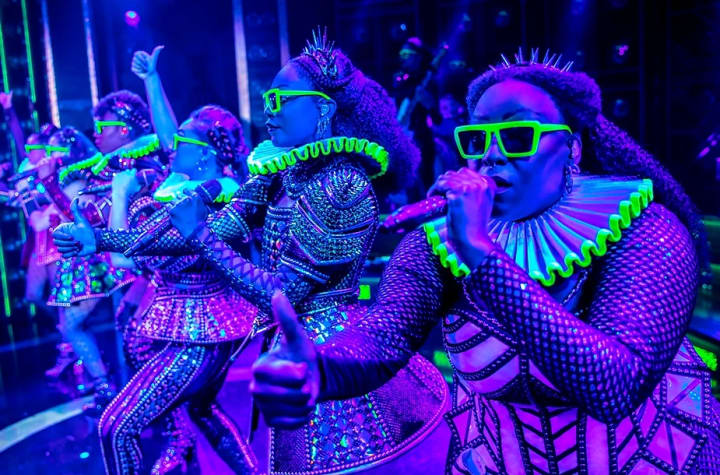 It is a brilliant mix of humour, fun modern music, History and questioning how we view women in History. The active interaction with the audience was also brilliant and the energy fantastic throughout.
As a musical it is relatively short which was good in being digestible, not finishing too late or taking up too much of the day. It is 80 minutes long with no interval.
Now currently showing until October 29th 2023 at the Vaudeville Theatre near Charing Cross station, London. So don't miss out!
Have you seen it? Let me know. As well as if you'd like me to review anything else.
About the Creator
A freelance writer of all sorts sharing it out with the world. Poetry, prose and advice.
If you want to show your support and see more please follow me on Twitter: Nessywriter
Reader insights
Be the first to share your insights about this piece.
Add your insights