Qala Movie Review: Amazing! No Words
Qala Movie Babil Khan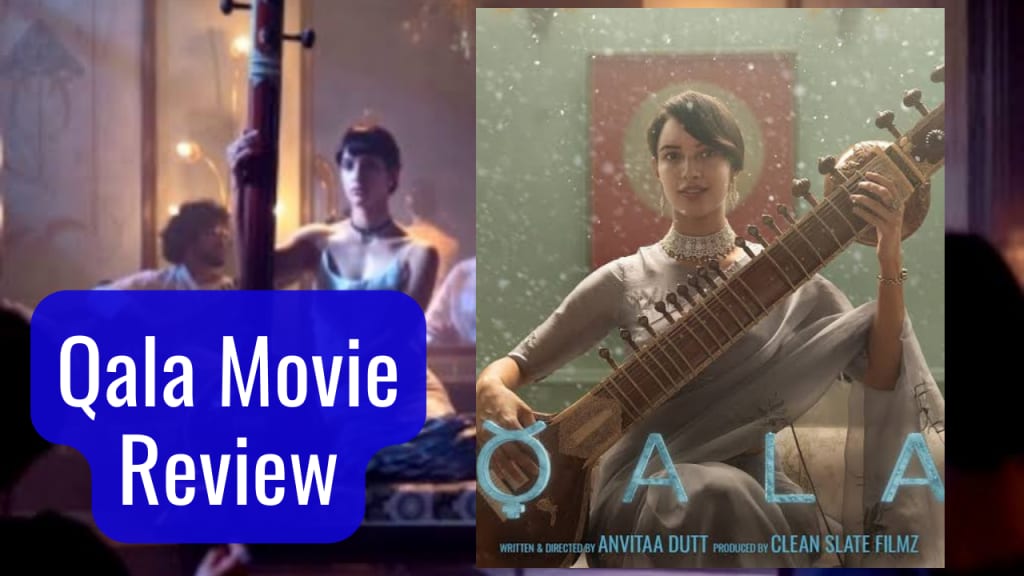 Qala movie review
I am sure all of you know about Michael Jackson, the "king of pop," whom the whole world remembers till today, and the "king of pop" had everything: success, fame, and money, but there was no peace because the "king of pop" was going through a different trauma like health issues, mental issues, etc. 
This is because when Michael Jackson's father used to train him as a child, he always had a belt in his hand and punished Michael Jackson for every mistake.
When Michael Jackson got so much fame, he only longed for love, and he did not like his fame. In fact, big stars have been going through childhood trauma due to which art has become such a thing for them; they feel that through their art they will get love, fame, money, peace, etc.
Every work of art has a price, and the price is not always paid with money. Great artists go through many things like depression and trauma, and in the end, the artist loses himself somewhere.
And if you search on Google, you will get to see the mental breakdown of big artists. Qala is one such movie, which I saw on Netflix yesterday, and I do not have words available right now for this movie.
Some movies are released in theaters, and debates rage for years about how much money they made, how much less they made, why they made so much money, and so on. However, some films are so memorable that people talk about them for years. 
Qala Movie Review
The Qala movie should only be watched in a person's personal space, so I'm glad it wasn't released in theaters and instead is available on Netflix.
The story is about Qala, played by Tripti Dimri, who is a very big singer in the film industry. She is getting awards after awards, money is raining on her, and she is getting fame after fame.
Its concept is like Blonde: In the life of an actor, everything is going well, but without seeing it, he keeps holding on to something bad that happened in the past.
Qala is going through mental stress; she has had different childhood traumas, and there are so many unresolved issues that are eating her up inside. But what is it that's giving her stress, and what's the backstory of Qala?
And I'm going to genuinely praise this film.
Triti Dimpri, who starred in Laila Majnu or Bulbbul, was cast in this movie. In both of those films, particularly Bulbbul, she gave a dynamic performance, and this consistency was evident in this one as well.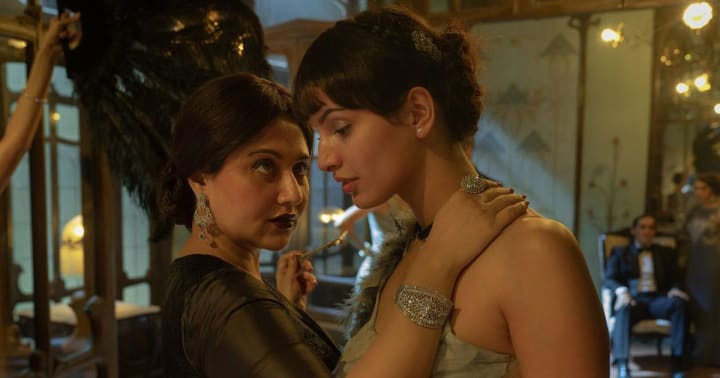 In this movie, she is beyond stunning, and the way she has carried every scene, you will get legit goosebumps seeing her performance. Somewhere she has not spoken a word, but through body language, you will know what she is thinking and feeling.
And by God, she is so beautiful, or she is a talented actress; instead of acting, I have seen very few people acting with their eyes, and she is one of them I want to see more of in projects.
Acting Performances
Babil Khan's performance as Jagan and his overall performance Oh my God, his character stays with you long after the film has ended; there is a genuine innocence in his performance, and even in silent scenes, he has done wonders with his dialogue delivery and expressions. Seriously, in this film, he has acted with his eyes.
Babil Khan is the son of Irfan Khan. Irfan Khan comes in at number one on the list of one of the most talented actors in India, but he is no longer in this world, and his son also has the same talent that he had.
Swastika Mukherjee played Urmila Manjushree; she has also worked in series like Pataal Lok. Her character is neither hated nor will you be able to feel synthetic with her; the role she has played is commendable, and the way in which she has played the role of a strict mom has been amazing.
Varun Grover, Amit Sial, and Sameer Kochhar, who have given excellent performances in supporting roles in this film, cause goosebumps just thinking about them.
In short, the performance level in this film is absolutely top-notch.
Positives
This film is written and directed by Anvita Dutt, who has given Bollywood an awesome film like "Bulbbul," and to be honest, every single visual of this film will shake you; every single thing has been visualized in a very lovely way, and its screenplay exaggerates each and every emotion, which makes the film endearing.
There is a scene in this movie where Qala gets an anxiety issue, so the way anxiety issues are visualized is very scary or beautifully shot, and its credits go to Anvita Dutt.
This film is based on the life of an artist for whom it was very important to have good music. Amit Trivedi has provided the music here, and he has pulled off the music very well.
This movie is not coming out of my mind even after its completion, and while this movie is amazing as well as dark, weak-hearted people might not be able to watch it properly because its concept visualize mental health very darkly or beautifully. And in many places, it also feels slow.
Wrapped
Qala is a film that will be talked about by future generations because it contains both darkness and amazingness. There are no words for its performance, visuals, music, etc.
I highly suggest you watch this movie once, which is available on Netflix, and if you have already seen it, then tell us in the comments how you liked it.
I go; I will come again; I will keep coming.
Bye.
Reader insights
Be the first to share your insights about this piece.
Add your insights