Blonde Review: Is Blonde 2022 a Good Movie?
Blonde Netflix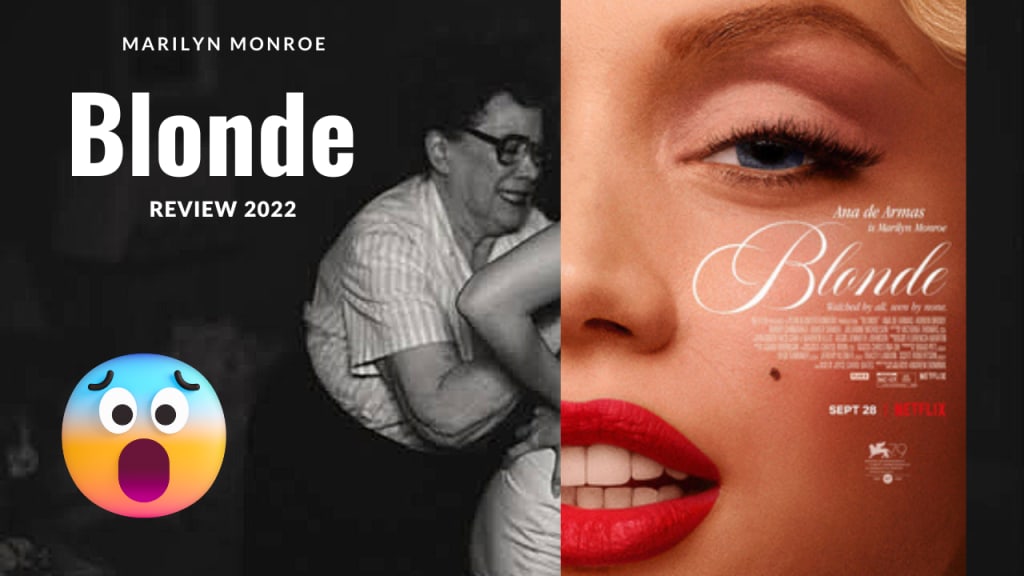 blonde review
My love to all of you, guys. Today I saw a drama film on Netflix called Blonde, which was released on Netflix on September 16 this year and whose writer or director is Andrew Dominik.
The total running time of this film is 2 hours and 46 minutes, which is very long by Hollywood standards; most Hollywood films are less than two hours long, and that too for a film in which the director had nothing to show.
When you watch this movie, one thing comes up again and again, again and again, again and again, again and again, again and again, again and again, again and again, again and again, again and again, again and again, again and again.
As much as you must have been upset after hearing this, you will be equally upset after watching this film.
To be honest, the director of this film had nothing to show for it, repeating the same thing over and over for more than two hours.
Blonde Review
The life of Marilyn Monroe, a Hollywood actress in the 1940s or 1950s, is the subject of this film, so I anticipated learning a lot about Hollywood, particularly how it was in the 1940s and 1950s, but I learned nothing.
Overall, this movie gets stuck on one thing, and that particular thing is Norma Jeane, which is the original name of Marilyn Monroe. She was abandoned by her father even before she was born. Her mother raised her for 6 to 7 years; later, she became mentally unstable because the Hollywood star she was in love with left her when he came to know that she was pregnant.
Her mother becomes so mentally unstable that she even tries to kill her six-year-old daughter. When I saw this scene at the beginning of the film, I was very upset inside; it was looking so strange. I didn't want to see this happen on screen because what such a sweet little girl had to go through was unbearable. I guarantee you that you too would not be able to see this happening.
The beginning of this film was good; it seemed that there was something interesting in it, and in technical terms it is extremely well made, be it cinematography, color grading, or acting performances; in all terms, it is absolutely right to call it one of the best.
But when it comes to story, character, or character development, this film had nothing to offer.
So as I said, this film gets stuck at a place where Marilyn Monroe's father leaves her in childhood, her mother is not mentally stable, and somehow Marilyn Monroe's mind is affected by this thing. Yes, and then after that, how did people take advantage of it?
Marilyn Monroe's life was filled with injustice and torture; there was a lot of torture, a lot of sadness, and a lot of worries. Later, she became a drug addict, and her husband tortured her. And actress Ana De Armas, who plays this role, is just crying in the whole film; except crying, there is nothing else but cry, cry, cry, or cry.
There is no scene in this entire film where Marilyn Monroe is not crying, and things are going well in her life as she becomes a very big super star. So many people like her; she has a lot of good work to do and no shortage of money, but she remains depressed by not paying attention to these things.
Now the question is: Should you watch this movie? I have a simple answer: if you want to disturb yourself, then it's the best option. It should be on the list of the most depressing movies.
How Bad is Blonde Movie
The injustice done to a small girl, the troubles and problems she faces—everything was correct until then, but later, the way these things went on in a repeating mode, I found it disappointing, and then her character—there is no sympathy left in our mind for him, although sympathy is formed for him in the beginning, but if you keep repeating the same thing, it becomes unbearable.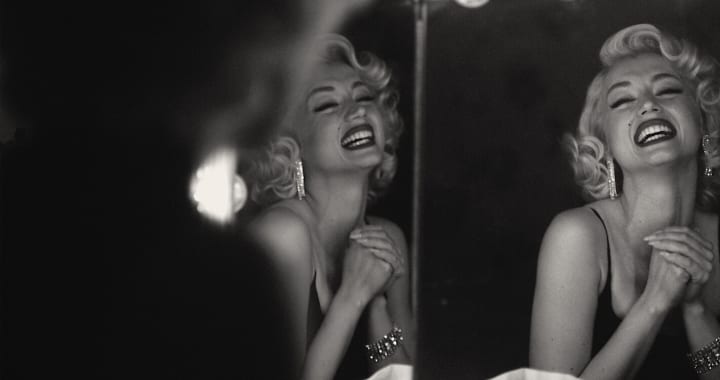 There were many such chances where Marilyn Monroe could easily lift herself up; she could easily progress towards positives while leaving negatives behind.
Andrew Dominik, the director of this film, has shown too much sympathy for Marilyn Monroe, due to which the actual sympathy that should have been there could not be expressed.
But yes, technically this film is very good from a filmmaking point of view; the acting performance of Ana De Armas was really impressive, but the rest of the supporting actors were not given any chance to develop.
Conclusion
According to me, Blonde is a disappointing movie in every way; it is full of vulgarity, top-less scenes, or disturbing elements, so I would not suggest you watch it with family or kids at all.
If you have seen this movie, how was your experience? Do tell me in the comments below.
Bye, love you.
Reader insights
Be the first to share your insights about this piece.
Add your insights