The Peripheral Review (No Spoilers) Futuristic World
Is The Peripheral worth watching?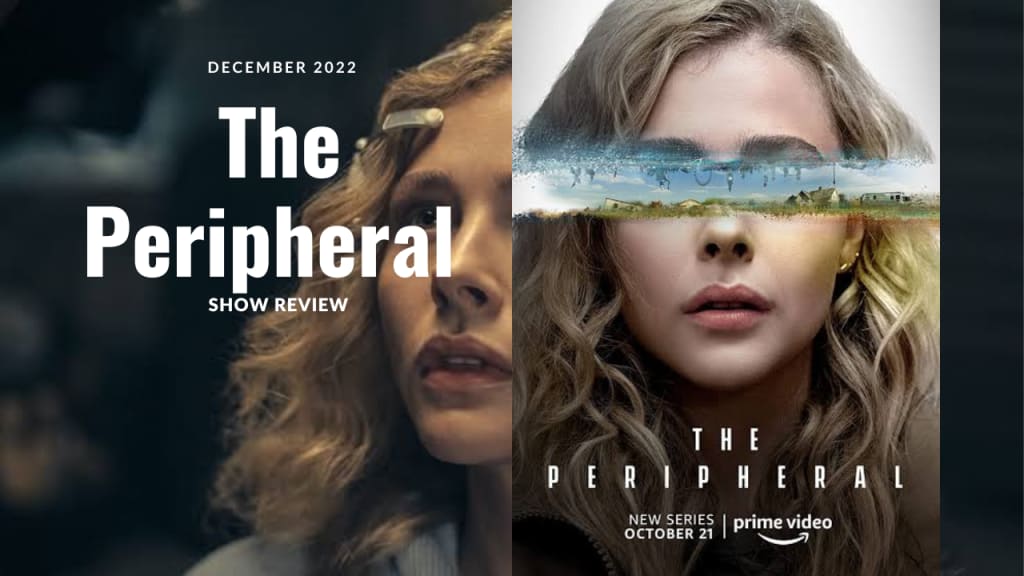 The Peripheral Review
The Peripheral is an American sci-fi drama series that has now been released completely on Amazon Prime. This series has a total of eight episodes; each episode lasts around an hour, and the best thing is that this series is also available in Hindi.
By the way, only two episodes of this series were released a month ago, and it is a very high-budget sci-fi drama on Amazon Prime. Finally, I have finished watching this series completely, and whatever my experience was (good or bad), that's what I will try to tell you all.
Flynn is a good gamer, but his life takes a strange turn when a video game company offers Flynn's brother the chance to test a new video game device. At first, Flynn flatly refuses to use the device, but when told about his brother, he tests the game. To find out how there is a danger to Flynn's life
To find out how Flynn's or his family's life is in danger because of this video game, you must watch The Peripheral series.
The Peripheral Review
If you are a sci-fi genre lover, then, in my view, you will like this show, although it is not the best sci-fi show, but the high concept of this show is quite interesting, and the starting episodes are quite good.
By the end of Episode 2, you will have many questions about what is going on in the universe of this show, and you will be so fascinated that you will wish to watch it again.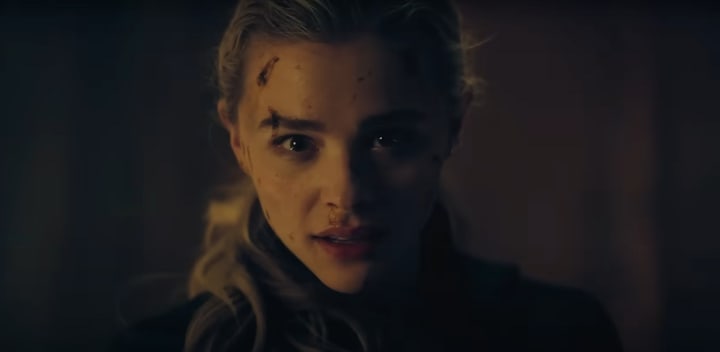 On the other hand, while you will be impressed by the sci-fi or futuristic settings of this show, you will also get to see some good, intense action sequences in this entire series, as well as twists and turns in the story.
I personally have liked some characters a lot, and I wanted to know more about them.
All actors' performances are decent, the music of this show is good, and the overall production quality is also very good.
Weak Points
The story will keep you hooked decently, and I am sure that you will also like the sci-fi element of this series, but unfortunately, you will not be able to emotionally connect with the story and characters of this series because both of these things lack a good emotional weight.
The pacing of this show becomes very slow in the middle, due to which you will feel the length of some episodes and you will see some things happen that do not make any special sense.
Conclusion
This is a decent spy drama. If you like watching shows in the sci-fi genre, then this show will work for you, and yes, its first season is not over yet; season 2 of this series will also come, and this show is not to be seen even with family, etc. because kissing scenes, blood, violence, etc. are seen, and some adult language will also be heard.
I don't think you've seen this kind of technology in any recent film or television series, but this show portrays technology in a very unique way. Yes, if you have seen Westworld or other high-level sci-fi dramas, there may be some similarities, but I have found the story of The Peripheral series quite unique.
So how have you guys liked this series? Definitely tell me your opinions in the comments, and also mention what you are predicting about its second season.
While I am leaving, I would like to mention that I recently reviewed the Norwegian monster movie Troll, which was released on Netflix in the month of December this year.
That's all for today.
I'm leaving because I want to watch more movies and television shows.
See you soon.
Bye.
Reader insights
Be the first to share your insights about this piece.
Add your insights