Troll Movie Review 2022
Troll Movie Netflix
Troll is a Norwegian monster movie released on Netflix, directed by Roar Uthaug. I have already finished watching this movie completely, and now I am going to share my overall opinion.
After an explosion in the mountains of Norway, a gigantic troll wakes up from its slumber, so now to know how the government of Norway stops this monster, you will have to watch this film.
I wish I had not seen Godzilla or King Kong before watching this movie; if that were the case, it would have been more fun to watch this movie because it has all the elements of nostalgia that I am sure you already experienced in monster films like Godzilla, King Kong, etc.
Troll Movie Review
Overall, this film is a good time and a good introduction to the Kaiju genre (who doesn't know what that is?). then let me explain that Kaiju is a genre of Japanese films in which big monsters destroy cities, etc., and high special effects are also used in such genre films.
The concept and content of this movie are not bad; it will work 100 percent for those audiences who have not explored this type of monster genre movie.
By the way, the setup of this film is quite simple, as is the overall story, and all of the familiar elements are present in this film, which we have already seen in Kaiju genre films such as King Kong or Godzilla, which is why it does not add anything new to this particular genre.
But everyone likes to watch monster movies, and without wasting any time, the story of this movie starts unfolding directly, will grab your attention in the very beginning, and will develop your interest so much that you would like to know, after all, what will be the end of the troll, and you would also like to know about its origin story.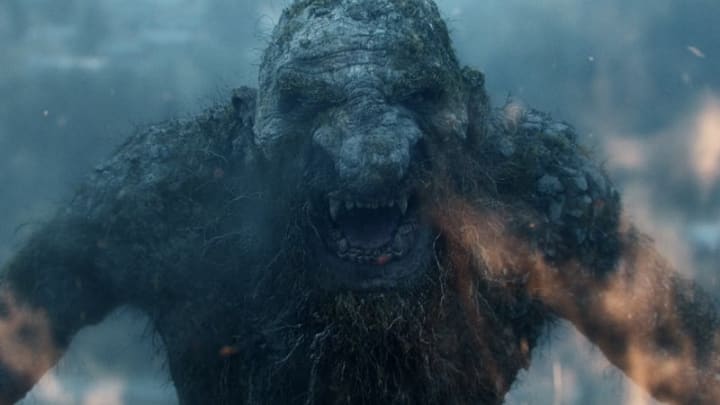 I was completely engrossed in this film until the very end; I thoroughly enjoyed every scene the giant Troll, and there are some intense or thrilling moments as well.
As the plot has developed, backstories involving the troll have also been investigated. I wanted to know more about Troll's backstory, but at present I could not.
But there is good news! The creators of this film have left the doors open for Part 2, in which we will get to know more about Troll's backstory, and I would definitely like to see the sequel to this movie.
In terms of human drama, there is no depth of any kind present; hardly any special emotional bond can be made with any human character, but yes, I personally liked the relationship between Nora and her father.
The performances of the actors are adequate, and the music is excellent. VFX or CGI is also great, especially the locations in which it has been shot. The landscape has been captured beautifully, all of which makes this film visually quite interesting.
Conclusion
In short, this is a fun monster movie that you can easily enjoy once with your entire family. So, how did you guys like this movie? Please share your thoughts in the comments. 
Before I leave, I'd like to let you know that I recently reviewed Project Wolf, a South Korean action crime drama. which is full of violence from beginning to end, but in terms of story or characters, it will not give you much. So if you want to go on a dangerous and violent ride, then definitely watch Project Wolf, but first check out my review because this film is not for everyone.
Reader insights
Be the first to share your insights about this piece.
Add your insights