Project Wolf Hunting Review Spoilers Free
Project Wolf Hunting Hit or Flop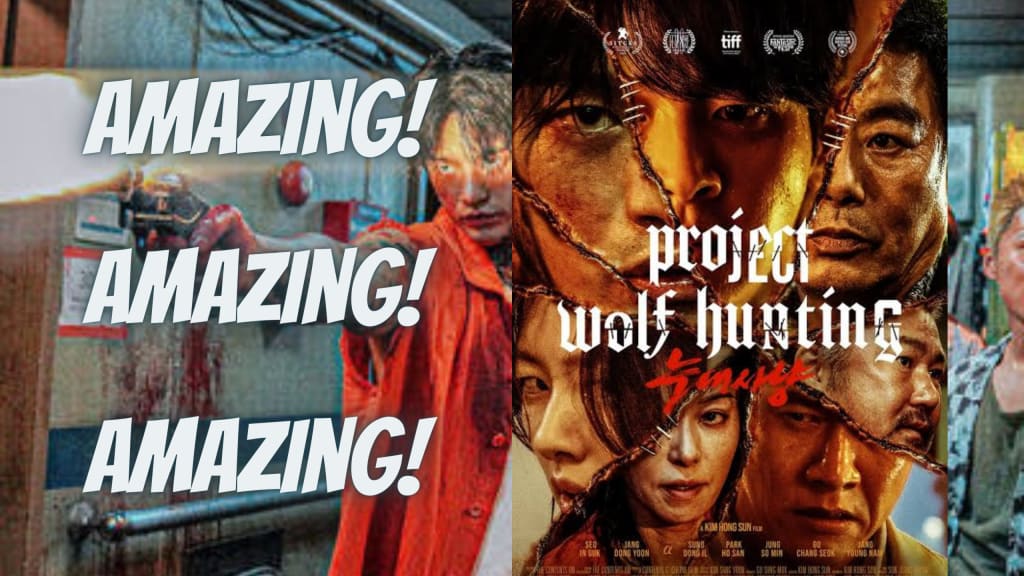 Hey guys, how's it going? Project Wolf Hunting, a fantastic action/crime drama film, was recently released in South Korea.
You will have to give 2 hours or 1 minute to watch this movie, and you cannot watch it with your family because there is a lot of violence and nudity present.
So whether this movie deserves your time or not, let's find out.
Personally, I have enjoyed watching the content of this film. For a long time, I had been looking for a film that would shake the mind, etc. 
The story has been kept very simple: some policemen shift a group of criminals from one place to another through a cargo ship. You will know where the policemen take those criminals only by watching this movie, but all of them have no idea at all what is going to happen next in their journey because there is something on the ship that, along with the police, starts killing the criminals one by one.
So what is that thing, actually? Is he a devil? Is he a zombie? And will these people be able to escape from this particular thing?
Project Wolf Hunting Review
If I describe this picture in a few words, then it is such a brutal, violent ride that every audience will not be able to tolerate it, but if you can tolerate it, then this film will give you 100 percent fun.
From start to finish, there is so much brutality in it—so many killing scenes that will blow your mind.
The cinematography, color tone, or dark environment of this film is awesome; the choreography of the action has been done very well; the way blood and violence have been shown, you will feel thrill, tension, excitement, etc.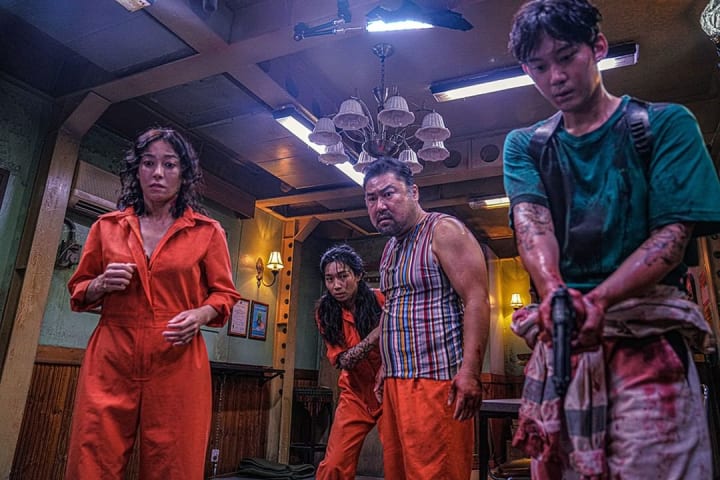 As I mentioned, the plot of this movie is straightforward, but twists and turns have been added to keep it interesting, which hardly works for a smart audience. However, for a new audience that is less familiar with the mystery, you will enjoy the mystery, twists and turns, and unexpected moments in this movie.
All actors' performances are very good, and in terms of production value, visuals, or BGM, this film does not disappoint.
There is good news for Hindi-speaking audiences like me that the Hindi dubbing rights of this film have been acquired by the Indian distributor, which means that within the coming two to three months, we will get this film on Amazon Prime or on any other Hindi dubbing platform.
Right now, this movie is not even available in English; you have to watch it in its original Korean with subtitles.
Weak Factors
The concept of this film is not very fresh; you must have already seen such movies or web series as Universal Soldier, The Witch, etc.
A lot has been shown in the story, but it hasn't been explored; perhaps Part 2 will. Yes, Part 2 will come.
As a result, I find the character development to be quite lackluster; I don't get attached to any of the characters. You couldn't even understand what their previous history was, and you won't be able to understand that either.
Many things are going on related to the project that have only been touched on above; maybe they should be explored thoroughly in part 2.
Overall, the story and character development are very poor.
Conclusion
If you do not like to invest too much in story or characters and just want to enjoy a violent ride that has brutal killing scenes, blood, and a lot of violence, then I would highly recommend this film to you. You should not miss it at all; otherwise, if you are a soft-hearten person and do not like to watch violence, etc., then skip this movie.
Otherwise, if you pay more attention to the story and characters of this film, then only disappointment will come your way.
I have enjoyed this film a lot; it was fun to see the violence, and I am very excited to see its Part 2, so if you haven't seen the South Korean action crime film Project Wolf Hunting yet, go enjoy it, and after enjoying it, tell us how you liked this movie.
Reader insights
Be the first to share your insights about this piece.
Add your insights