Pulp Fiction (1994)
1001 Movies to See Before You Die (Schneider, J.S, Smith, I.H)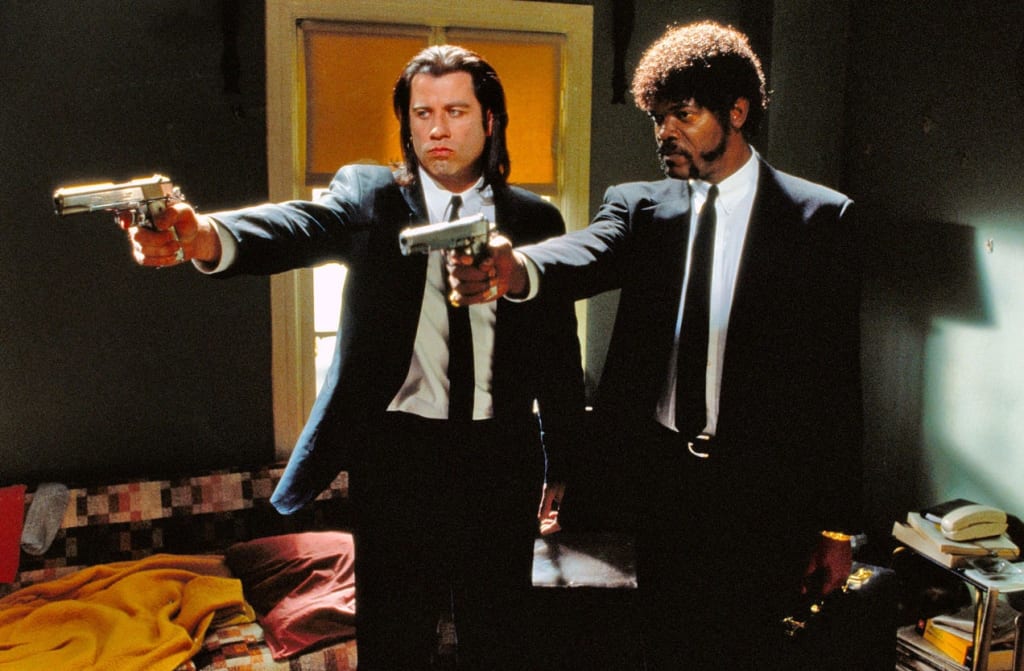 In this article, we will be looking at 2019's book "1001 Movies to See Before You Die" and going through each film in a random order that I have chosen. We will be looking at what constitutes this film to be on the list and whether I think this film deserves to be here at all. I want to make perfectly clear that I won't be revealing details from this book such as analyses by film reporters who have written about the film in question, so if you want the book itself you'll have to buy it. But I will be covering the book's suggestions on which films should be your top priority. I wouldn't doubt for a second that everyone reading this article has probably watched many of these movies anyway. But we are just here to have a bit of fun. We're going to not just look at whether it should be on this list but we're also going to look at why the film has such a legacy at all. Remember, this is the 2019 version of the book and so, films like "Joker" will not be featured in this book and any film that came out in 2020 (and if we get there, in 2021). So strap in and if you have your own suggestions then don't hesitate to email me using the address in my bio. Let's get on with it then.
Pulp Fiction (1994) dir. by Quentin Tarantino
A low-budget film that costed only around 8.5 million dollars to make went on to make around 214 million dollars at the box office, Tarantino released his film at the Cannes Film Festival on the 21st of May 1994. It was met with both controversies and applause. In 2013, it was entered into the National Film Registry for the Library of Congress for being culturally significant. When it came out in the United States after being permitted to smaller cinemas all of Europe, it did not start out in a small amount of theatres. Instead, it just went straight to over one thousand theatres. It went on the gain 91% on the Rotten Tomatoes website with the critics' consensus being: "One of the most influential films of the 1990s, Pulp Fiction is a delirious post-modern mix of neo-noir thrills, pitch-black humour, and pop-culture touchstones."

And, as you know, I always like to cover Roger Ebert's most worthy opinion because he is the biggest veteran of film criticism ever. Here it is:
"...so well-written in a scruffy, fanzine way that you want to rub noses in it – the noses of those zombie writers who take 'screenwriting' classes that teach them the formulas for 'hit films'."
The director of the Los Angeles Film Festival, veteran film critic, David Ansen, also applauded the film and he said this: "The miracle of Quentin Tarantino's Pulp Fiction is how, being composed of secondhand, debased parts, it succeeds in gleaming like something new."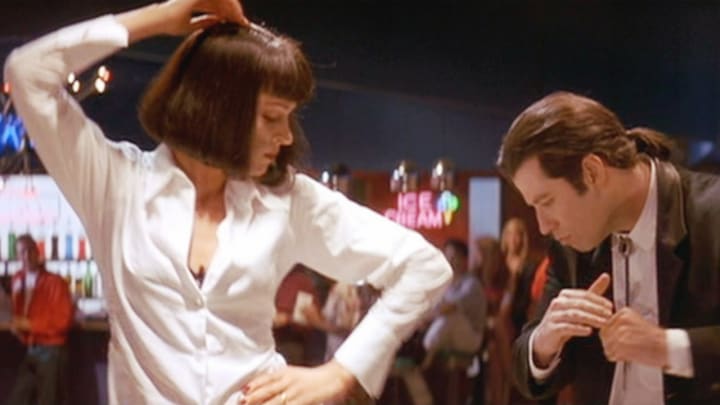 However, not all of the reception was good. Another veteran film critic and master of the controversial opinion, Kenneth Turan, wrote this on "Pulp Fiction" (1994) here:
"The writer-director appears to be straining for his effects. Some sequences, especially one involving bondage harnesses and homosexual rape, have the uncomfortable feeling of creative desperation, of someone who's afraid of losing his reputation scrambling for any way to offend sensibilities."
So obviously, you can see that there were majorly different opinions on the film when it first came out and considering its massive legacy.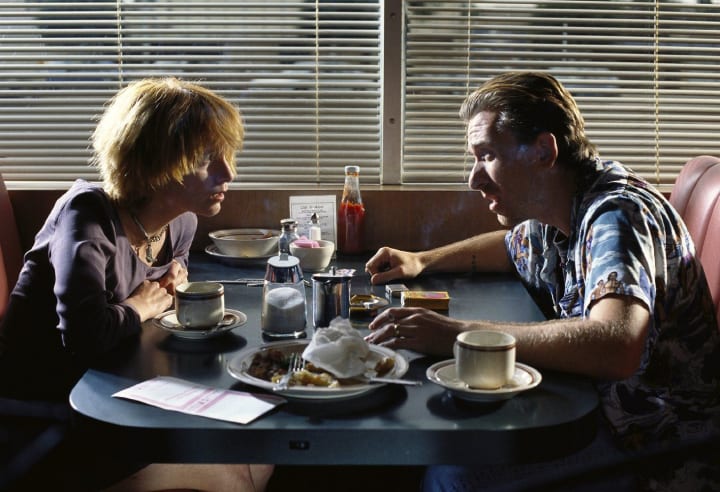 Gene Siskel and Roger Ebert published an edition of their magazine devoted to Tarantino's movies and covered the violence in "Pulp Fiction" (1994) and here is what Siskel had to say:
"…the violent intensity of Pulp Fiction calls to mind other violent watershed films that were considered classics in their time and still are. Hitchcock's Psycho [1960], Arthur Penn's Bonnie and Clyde [1967], and Stanley Kubrick's A Clockwork Orange [1971]. Each film shook up a tired, bloated movie industry and used a world of lively lowlifes to reflect how dull other movies had become. And that, I predict, will be the ultimate honor for Pulp Fiction. Like all great films, it criticises other movies…"
As you can see, it has received much of its critical influence from the very top: Roger Ebert, Gene Siskel, David Ansen and many more have supported this film in its history, its legacy and the way in which its legacy has continued to grow since its release in 1994.
movie
About the author
Film and Writing (M.A)
150K+ Reads on Vocal
IG: @AnnieApproximately
Pronouns: (she/her/hers)
Reader insights
Be the first to share your insights about this piece.
Add your insights