Phyllis is back in rare form on "The Young and the Restless'
The redhead is gaining traction in her quest to take down Sally and Tara. In the midst, she turning back into the version of herself that viewers love.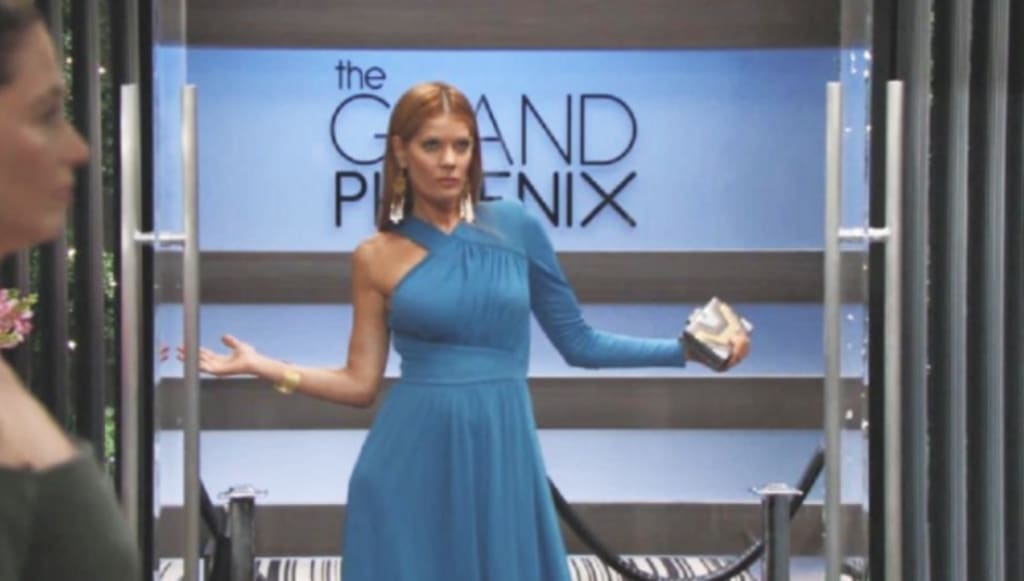 Phyllis is in rare form right now
When Josh Griffith fired Gina Tognoni and brought Michelle Stafford back to THE YOUNG AND THE RESTLESS viewers had high hopes. Griffith promised that the glory days of Genoa City were about to return and sid that Phyllis would shine but so far he has not kept his promise. Viewers who are unhapy with the way the show is going are calling for the executive producer/head writer to be fired.
Phyllis seems to be lurking around others in Genoa City and always sticking her nose in where it does nto belong. She was consumed with finding out what happened between Adam and Chance in Los Vegas and later butted into Jack's love life trying to keep him away from Sally Spectra. A number of fans of THE YOUNG AND THE RESTLESS have said ther her reolatiosnhip with Nick is not intersting and they miss the Phyllis that once reigned supreme.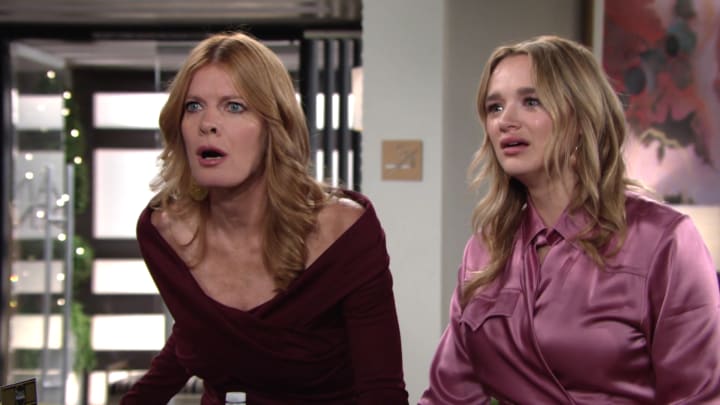 Perhaps things are turning around Billy Abbott and his former lover have decided to join forces to find out what is going on between Tara Locke and Sally Spectra. The duo realizes that both Tara and Sally benefitted by Summer leaving town so abruptly. Tara is trying to get closer to Kyle and secure a future for herself and Harrison as an Abbott. Sally was promoted and now has Summer's job but it was at Summer's request.
Phyllis is determined to get all the goods on these two women and promised Amanda Sinclair on Monday that she would succeed. Some spoilers have suggested that Phyllis and Billy could hook up again but those who watch THE YOUNG AND THE RESTLESS do not desire to see the two go down that path again. There were not many fans who enjoyed Philly so perhaps that is best left in the past.
In the meantime as Billy and Phyllis get closer to exposing the dirt on Sally and Tara, Y&R viewers are having a good time watching Ms. Summer getting back into rare form again. The down side to this is that within a few weeks this particular storyline bust come to a close. Michael Mealor and Hunter king's departures are looming and Summer and Kyle will leave Genoa City.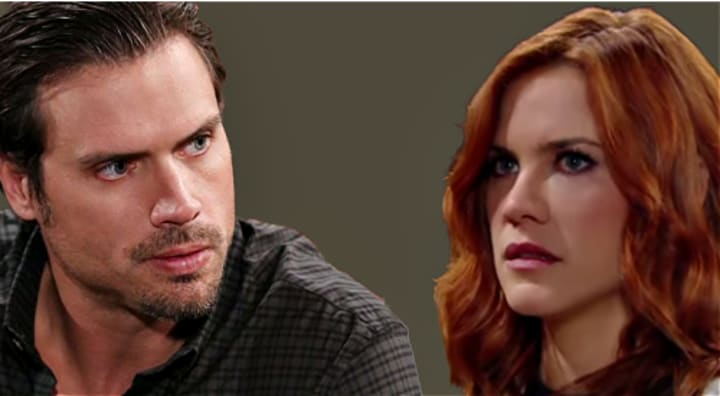 When the truth comes out Nick will not like that Phyllis worked with Billy and kept him out of the loop. he will, however, be angry at what Sally and Tara did to send his daughter halfway around the world. Hunter King has not spoken out regarding her departure so no one knows whether or not she will appear on screen again. Michael Mealor announced last week that he will soon exit the CBS soap and spoilers say his last episode was taped pior to July 4th.
This would suggest that somewhere between th eend of July and middle of August would be the last time Kyle would be in Genoa City.The rumor mill suggests that King and Mealor might have an onscreen reunion and that Kyle and Summer could even marry prior to jetting off to Europe. This is only speculation at this point but Skyle fans hope it will become a reality. However it works out, once Tara and Sally are busted Phyllis will fade into the woodwork again and her fans do not desire tht to happen.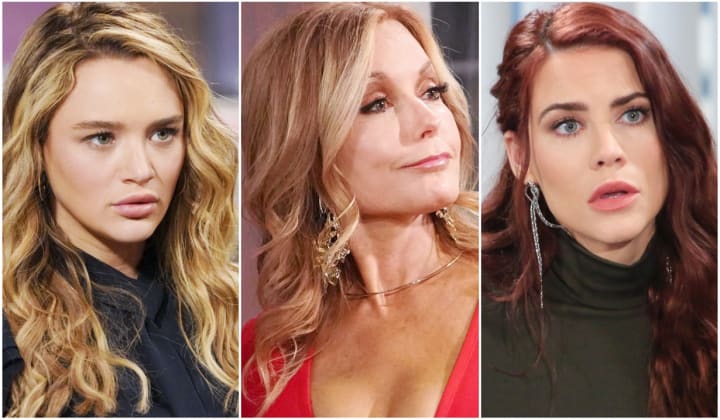 When Phyliss was fighting with Abby and Victoria over the Grand Phoenix she got a lot of air time but it was not what viewers wanted to see. Michell Stafford fans want her in meatier roles that do no always depict her as a busy body or getting even with other Genoa City residents. This current storyline warrents Phyllis to intervene and obtain justice for her daughter who has been wronged. Laureen, like Nick has no clue what is going on and will not like being kept in the dark. She will however appreciate the lengths her friend went to in order to assure the truth was brought to light.
Many viewers of THE YOUNG AND THE RESTLESS have been sharing that they are loving the fact that Phyllis will be the one to take down Tara and Sally. these two women have done a lot of damage during their time in Genoa City. Summer was run out of time and Kyle and the other Abbotts are being duped by a con artist. Tara is now even trying to cut Ashland out of his son's life by seeking sole custody.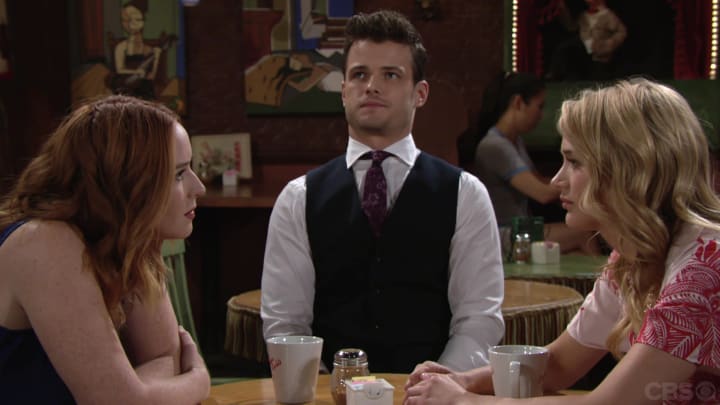 Sally continues to pursue Jack and viewers are saying they cannot tell if he is falling for the redhead or if he is on to her and trying to find out what she is up too. Phyllis and Billy are on a mission to save both Kyle and his dad as well as obtain justice for Summer. Marriah was brutal with the "Snowflake prior to her Be sure to stay tuned to THE YOUNG AND THE RESTLESS prior to her leaving Genoa City.
Perhaps when the truth comes out and she sees how selfless Summer really is Ms. Copeland might have to eat crow tha tis if she ever returns from wherever she is. Many Y&R viewers are anxious to find out how Phyllis mannages to put all the puzzle peices together and redeem her daughter. Michelle Stafford fans are loving how her character is handling this current situation and are hoping that when this is over she will not fade into the woodwork again.

Cheryl E Preston
Cheryl is a poet, freelance writer, published author and former Newspaper columnist. She has degrees in Psycology and Biblical studies. She enjoys sharing natural cures, and Nostalgia related info. Tips are greatly appreciated.
See all posts by Cheryl E Preston →