Metro Court pool is the place to be on 'General Hospital'
Port Charles residents are living the roof to experience at Carly's business. I'm addition to keeping cool there will also be a lot of heat. Fans should expect fireworks as well.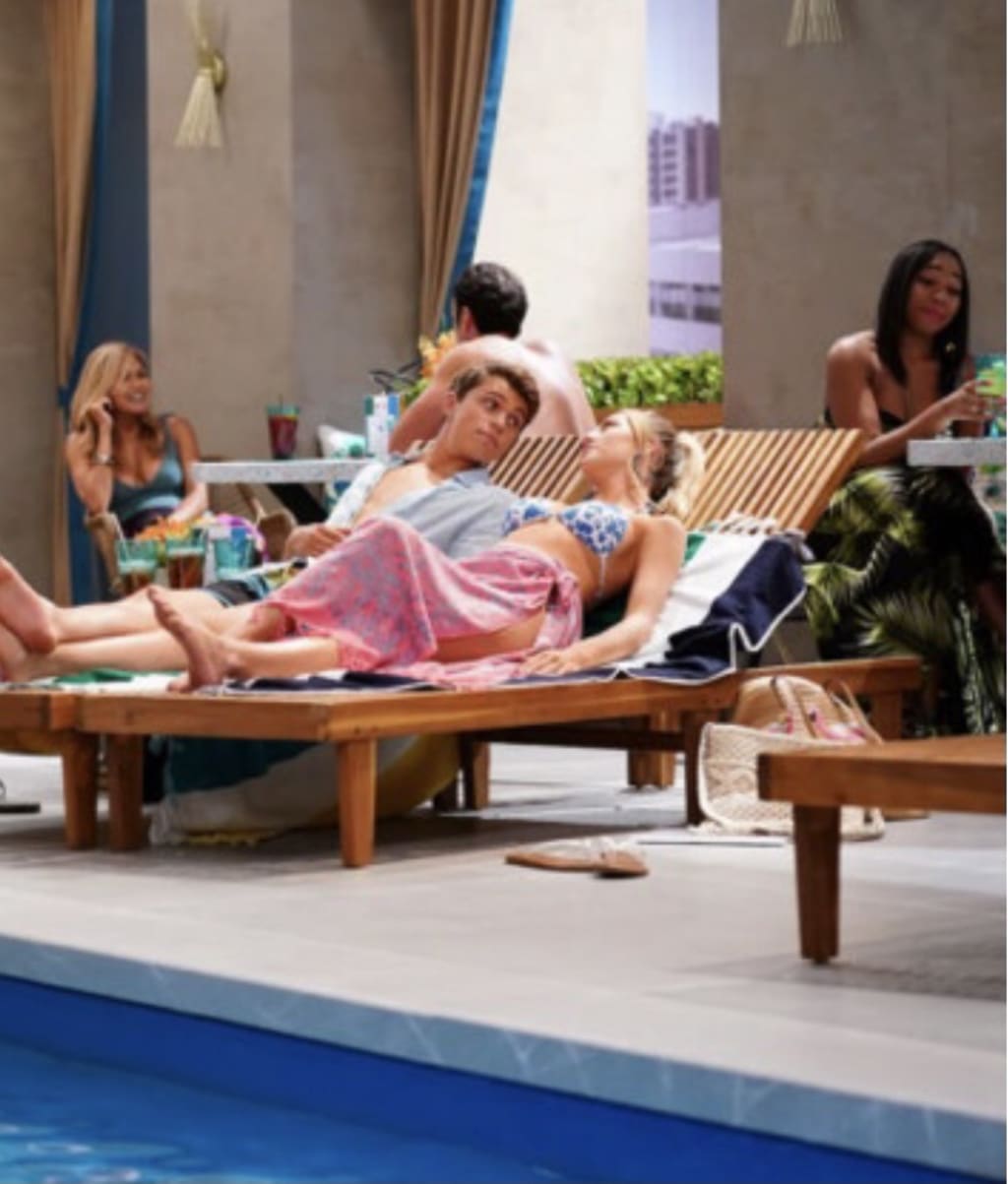 Cam and Joss
GENERAL HOSPITAL recently unveiled a new set that will surely experience its share of calamady and drama. Carly Corinthos installed a pool and Spa on the roof top of the Metro Court. The first time this new set was shown wax when Gladys Corbin unveiled her new blonde look . She also did her usual by putting her foot in her mouth. She began by talking about being part of Carly's family but Sonny's widow quickly shut her down.told her they were not related.
Gladys then began insisting that her son Brando deserved a bigger piece of the Corinthos pie. This was because Joey Novak showed up and issued a threat and Brando had to calm him down. The Novak's both Joey and his uncle Vincent have been frequenting Carly's establishment and are probably up to no good. Ieeers know one thing they are doing which is trying to find out if Jason and Carly are really going to get married. GENERAL HOSPITAL viewers are hoping that there will be no shootouts or hostage situations on the roof as there were when Jerry Jax held the lobby under seige.
That incident led to a heart attack and the subsequent death of the beloved Dr. Alan Quartermaine. Fans are hoping the addition of the pool and SPA set has been added for fun in the sun only and is not going to be the site of mob drama. GENERAL HOSPITAL biers know that there will have to be some kind of controversy but are happy that the new set has been built. Perhaps Sam and Dante or evenJax and Britt might put in an appearance.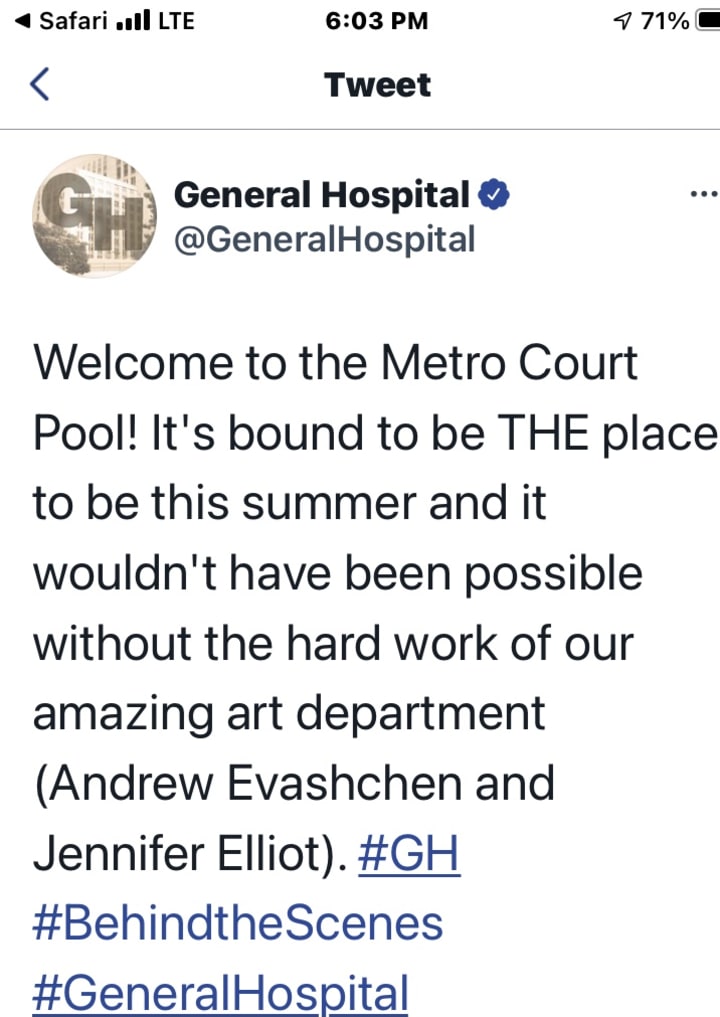 The teens are having fun at the pool and on Monday Joss and Cam held hands while lying in the chairs. Trina talked about her no show new friend Victor who is really Spencer Cassadine. The young prince sowed up right after Trina exited and commented on Cam rubbing suntan lotion on Joslyn's back. Joss and Cam have shared a few kisses and will no doubt heat things up at the pool. Once Trina finds out Sencer has tricked her she might cool him off by knocking him in the pool. It's possible that he might show up while she is talking to Cam and Joss and then it wil all hit the fan.
I'n the image below you can see the pool as it looks as a set. The camera angles and light make it all seem so very real in the other photos. The Port Charles residents will no doubt be spending a lot of time in this location and eventually there will be scenes inside the SPA. Ava keeps running into Austin in the bar and Nikolas is always around. Perhaps they all might end up on the roof and Nik get into a fight with the doctor. Spoilers have not yet predicted any specific drama at the pool but GENERAL HOSPy viewers know without a doubt that it will come.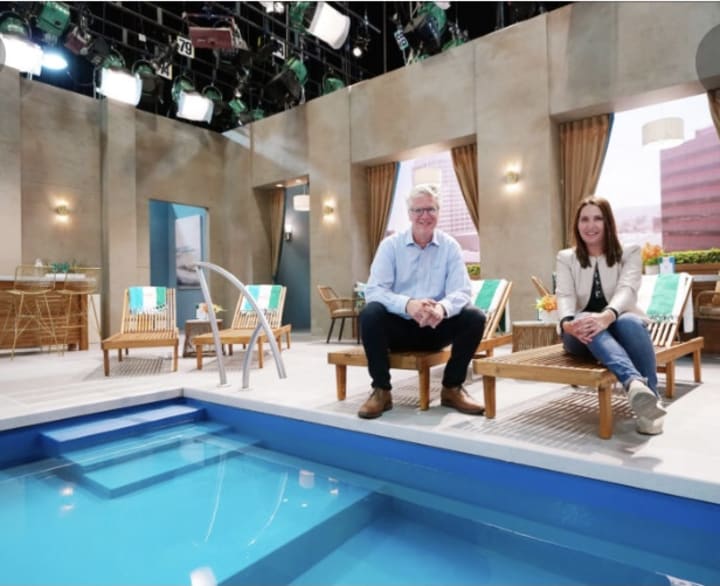 Last week Portia and Curtis had a revealing chat while at the pool and TJ gave his 2 cents about his uncle dating Trina's mom. Perhaps at a Ayer date Jordan and Taggert might find themselves on the roof top in close quarters. Valentin and Anna might want to cool off at the pool or relax in the SPA and perhaps Finn and Liz might find themselves taking advantage of the facilities. You never know what to expect because while TJ was there he finally buried the hatchet with Brando by shaking his hand and congratulating him and Sasha on their pregnancy.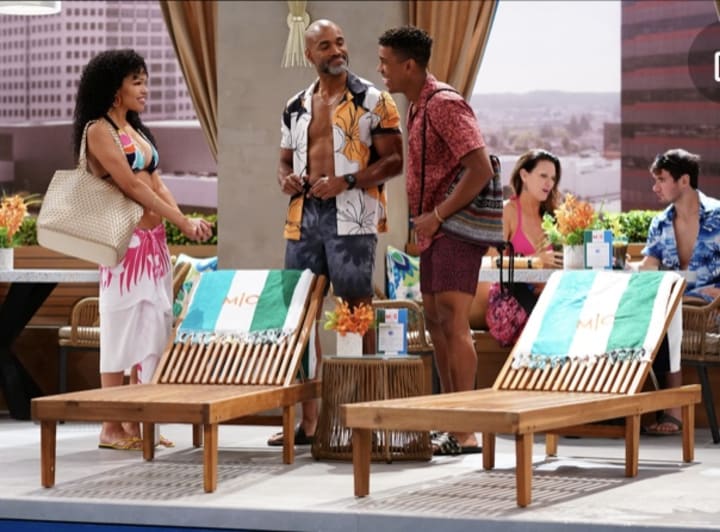 GENERAL HOSPITAL will probably get a lot of mileage out of this new set between now and colder weather. It's a wonder the o and SPA showed up at all. Olivia seems to be spending all of her time at the Quartermaine mansion and Carly had been preoccupied with mob business and planning a wedding to Jason. One couple that no one wants to see being intimate at the new hangout will be Jason and Carly. Viewers had a fit when he gave her a ring and were outraged when he kissed her on the cheek. Be on the lookout for breaking news and spoilers related to exciting scenes that will soon take place at the new Metro Court pool and SPA.

Cheryl E Preston
Cheryl is a poet, freelance writer, published author and former Newspaper columnist. She has degrees in Psycology and Biblical studies. She enjoys sharing natural cures, and Nostalgia related info. Tips are greatly appreciated.
See all posts by Cheryl E Preston →