Oscars 2021: Best Picture Nominees Ranked!
And the award goes to...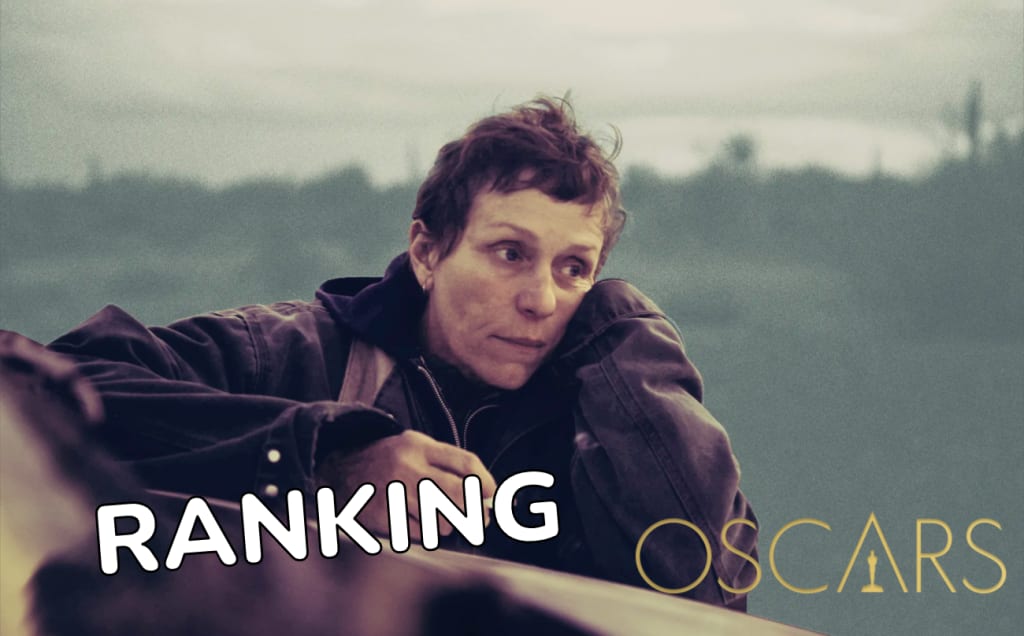 This Sunday, April 25, the Academy Awards will be playing on ABC. This year, they will be honoring the best movies from 2020 and the first two months of 2021.
As always, the most prestigious award is the Oscar for Best Picture, and this year, there are eight nominees for which will be awarded the best movie of 2020. So this is my ranking of the eight Best Picture nominees from the least best to the best best.
8. Mank
Renowned director David Fincher (Fight Club, The Social Network) tapped into something special with Mank, a biographical drama about an alcoholic screenwriter in 1930s Hollywood made in the style of a 1930s movie, complete with the black-and-white and the cigarette burns.
This is a film where there's a lot to respect about the film's technical craft and how truly authentic it feels to the era, but unfortunately, it's in last place because the script and characters are very emotionally hollow, and the film can feel inaccessible as a result.
7. The Trial of the Chicago 7
What I love about this film is that no matter when it would be released, it would be relevant. This timely film about protests and our right to do so boasts an incredible ensemble cast at the top of their game, reenacting true events in a fascinating way.
Aaron Sorkin's trademark rapid-fire dialogue is all over this film, but with such a large ensemble cast, it can be difficult to connect with the characters, and the direction isn't as great as it could be. Overall, it is an excellent film that many should watch.
6. Judas and the Black Messiah
Shaka King's fascinating retelling of an investigation into the Black Panther party is gripping, telling such an interesting story anchored by phenomenal performances led by Lakeith Stanfield and Daniel Kaluuya. It's a remarkable film about people who want to make change.
This movie displays the horror of racism in a very grounded way. While the film doesn't have too many scenes that stick with us after the credits roll, it's a good movie with very important themes.
5. Promising Young Woman
Writer/director Emerald Fennell crafts a wickedly dark look into sexual assault and the culture that surrounds it, led by a captivating performance from Carey Mulligan. It's a movie that deals with dark issues and is sure to get people talking about women's issues that need more attention.
It treads carefully in not presenting all men as bad or all women as good, and the ending is quite polarizing; I personally liked it, and I found it to be an unpredictable film with a very unique neon aesthetic and color palette. Our hero is flawed but compelling, and Fennell makes really nice choices here.
4. Minari
This slow-moving drama from Lee Isaac Chung about a Korean-American family on a farm pursuing the American dream is one of my favorite nominees this year, offering such a sweet, grounded tale that may ring true for families everywhere.
It offers a very heartwarming relationship between the son and the grandmother, and the performances from everyone feel so real. It's gorgeously shot, it isn't overly sentimental, and it brings joy to the faces of its viewers.
3. Sound of Metal
Losing your hearing is scary for anyone; for a musician, it's their worst nightmare. This film from Darius Marder is astounding, creating a terrifying look at what it's like to lose your hearing. This film is a shoo-in for Best Sound, as we are transported into the mind of our protagonist.
Riz Ahmed is electric in this movie as he displays so much anger and fear as this passionate drummer who must adapt to a new situation. It doesn't have a musical score and it's not an overly stylized film; it's real and it's heartbreaking.
2. Nomadland
I personally believe this film has the greatest chance of winning Best Picture and Best Director for Chloé Zhao. If it were to win these categories, it would be well-earned, as Zhao perfectly directs this unique film about a unique lifestyle that not many know about.
The film is helmed almost like a documentary in its execution, and Frances McDormand gives such a natural performance in this film. This is a movie that's very light on story; it could have began a few months earlier in the film's events or ended a few months later. And that's part of the charm of this beautifully shot tale.
1. The Father
My favorite Best Picture nominee of the year is The Father, a film from Florian Zeller that appears to be a drama on the surface, but is directed more like a psychological thriller as we enter the mind of an elderly man refusing assistance from his daughter as he begins to have dementia.
Anthony Hopkins has proven himself to be an incredible actor in the past, but this may be his greatest performance since The Silence of the Lambs. Olivia Colman has a great shot at Best Supporting Actress, and this is a movie where things don't add up, giving us the confusion that our protagonist faces, and it leads to an incredibly emotional ending.
The Academy Awards air live on Sunday, April 25 at 8pm EST / 5pm PST.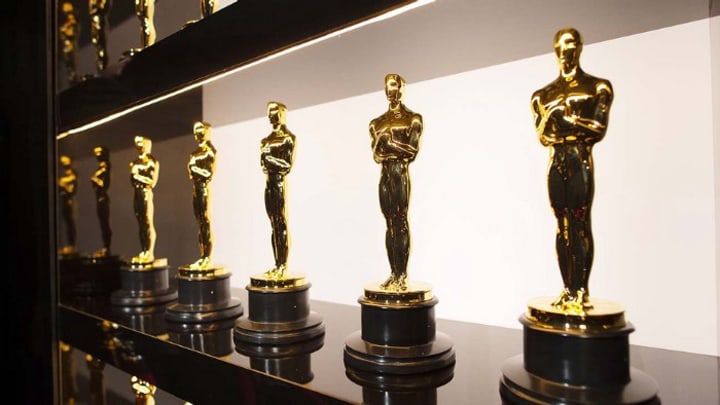 list
About the author
Film critic. Lover of Pixar, Harry Potter, Star Wars, Marvel, DC, Back to the Future, and Lord of the Rings.
For business inquiries: [email protected]
Reader insights
Be the first to share your insights about this piece.
Add your insights