'Ominous Men'
Ominously Bad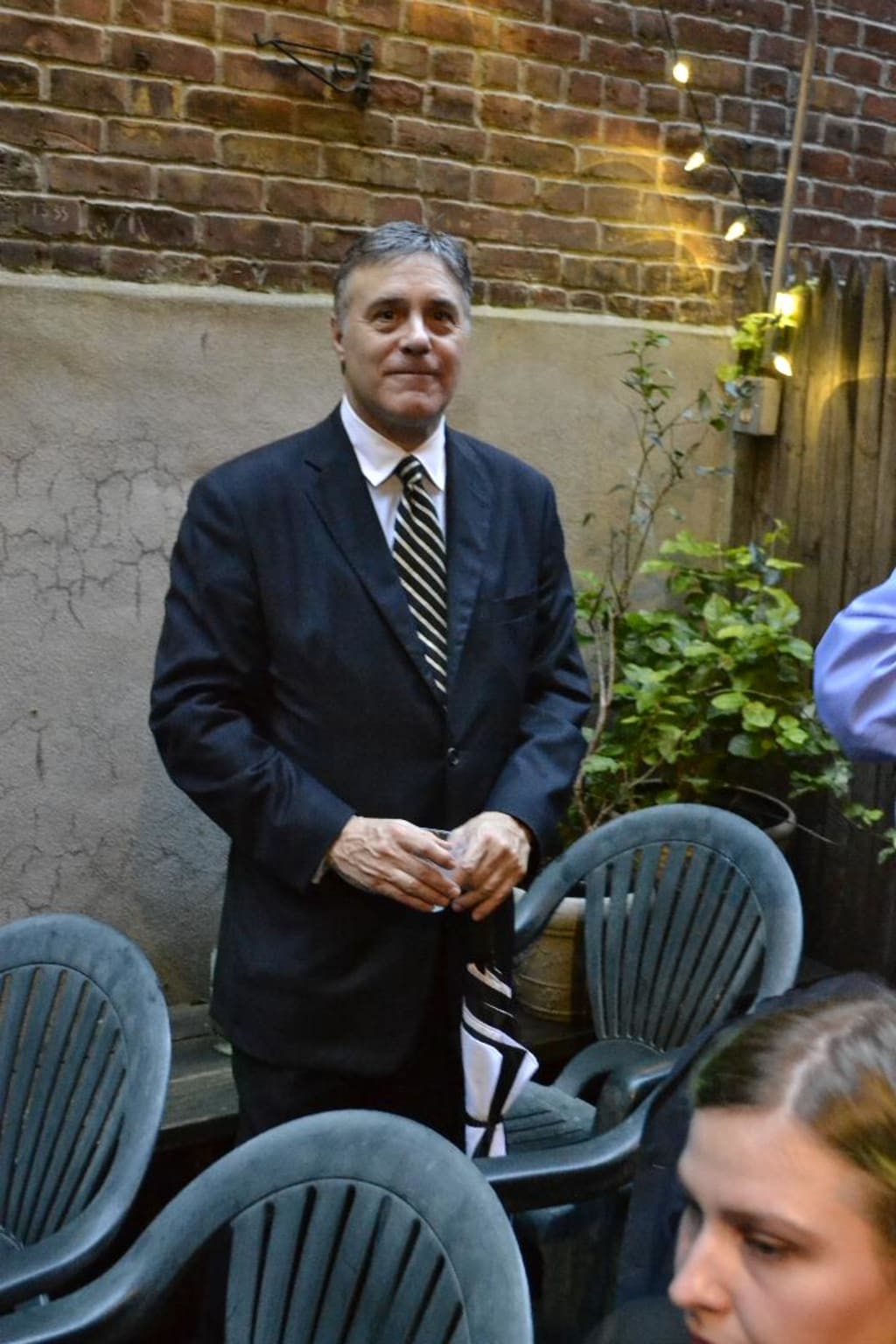 Ominous Men at the 14th st Y is a body of work that tries to touch on racial tension (a lot of hatred for whitey), drugs, poverty and misogyny. The problem is that the nexus of the plays writing never does more than scratch the surface.
The play is situated in an abandoned building in the South Bronx. The South Bronx was a place that went upside down under Mayor Lindsey's fair rent act in the late 60s. Many apartment owners like Joe Bald burned down their apartments for insurance money rather than let the apartments rent for less. Since the late 60s, white flight took place in the South Bronx and it has not been the same since.
Three friends, Butch, Goyo, and Yancy get together in this building where Butch is guarding against intruders. We never really feel their friendship as an audience, however. The three are mostly competitive, insulting and generally miserable to one another. You get the feeling that the three would sell each other out in a heartbeat. Even though the three battle one addiction or another, the director never gives us a sense of feeling with these three people.
Ominous Men does have some good things about it. The lighting was done very well. The different colors resonate and give this show a cool vibe. Kia Rogers is able to bring the fourteenth Street Y theater stage into a mystic, edgy and raw feeling, and Rogers captures the pulse of what the play should have been. The sound design of Sun Hee Kil grafts some great sounds into this play-also capturing the heartbeat of the performance.
Yancy (Russell Jordan) and Herschel (Howard Pinhasik) turn in very good performances. The show spirals, however, when Mundoo enters. Mundoo has crawled through the floor that Butch and Goyo have dug up because they believe there is money left from yesteryear. We are never sure throughout the entrance of Mundoo just who he is, or even what he is. More androgynous than anything, Mundoo never spooks us, nor motivates the play, or gives us a feeling of him in any way. In fact, it is mind boggling why this character was written into the show. Perhaps if better acted, or better written, maybe his role would have had more meaning. The direction in this play needed to be tightened up. Mundoo nor Goyo do not stand for anything. There presence on stage is confusing in that we do not know these two from beginning to the end. Lorca Peress simply has the actors going through the motions, emotion is really not outstanding here.
Weak direction and a not deep enough plot line really makes "Ominous Men" two hours of a lackluster play. Desi Moreno-Penson never brings fourth the us vs them attitude with her characters. The audience never sees what Penson is trying to write about nor are we ever entertained by the people who's lives we are witnessing. As Mundoo is unrecognizable, so is the woman in this play. What her role is on stage, I have not a clue. Was it the Misogyny part of the play? Was she there to terrorize Yancy? It trying to incorporate so much into her play, Desi Moreno-Penson incorporates very little. Characters are never established enough and Lorca Peress never portrays the characters properly.
For a New York City off-off Broadway show, this was nothing more than a bad community theater play. This play should have had more emotion, more passion and more believe ability , but unfortunately it missed on almost every account. The basic premise of theater was missed in Ominous Men: first establish plot with a strong direction of character performance. If you want to shake the trees after that, then by all means do it. Ominous Men shakes all over with no strong roots set down for the audience.
Russell Jordan—Yancy
Gabrielle Lee—Woman
Howard Pinhasik—Herschel Modecai
Johnny Rivera—Butch
Renoly Santiago—Mundoo
Gus Scharr—Goyo
Ominous Men plays at the 14th st Y at 344 East 14th st until November 3rd. This show is one that can be missed as it lacks emotion, good writing as well as direction.
About the Creator
I have been writing on theater since 1982. A graduate from Manhattan College B.S. A member of Alpha Sigma Lambda, which recognizes excellence in both English and Science. I have produced 12 shows on and off Broadway. I've seen over700 shows
Reader insights
Be the first to share your insights about this piece.
Add your insights