Oh, How We Missed You, 'Downton Abbey!'
The movie sequel opened in theaters on September 20th.
Warning: This review contains spoilers. Please do not read if you have not seen the Downtown Abbey movie.
No fan knows how much they truly missed Downton Abbey until they hear the strains of familiar music welcoming them back to the 1920s. (I half-expected to see Hugh Bonneville's character, Lord Grantham, walking up the path toward the house with his faithful dog at his side.) It only takes a few seconds of dialogue between Mr. Barrow and Lord Grantham for us to know we're back in a rich world of strong characters and witty dialogue; a fantasy world, to be sure, but since the period drama ended in 2015, fans have discovered nothing that could take its place.
Julian Fellowes' Emmy Award-winning series comes to the big screen in vibrant detail, bringing back most of the familiar favorites and introducing original characters that integrate perfectly into the story line of a royal visit to the stately manor.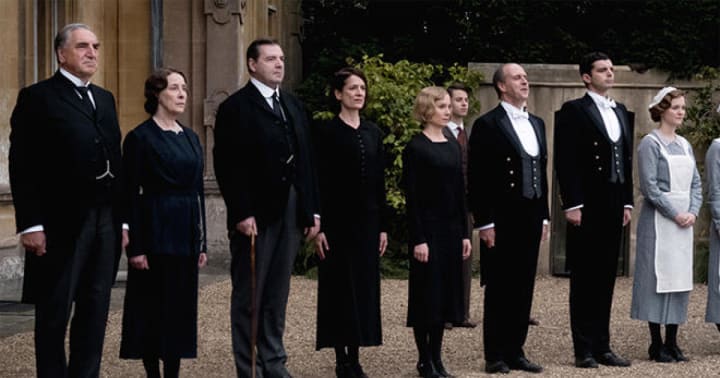 Those unfamiliar with the Crawley family and the servants who keep Downton Abbey running will have no problem following along. In fact, I questioned several viewers as they left the auditorium, and many had not seen even one episode of the historical drama. Yet, they were as engrossed in the film as if they had been fans from the beginning.
Though eighteen months have passed since the series ended, much is the same except Mary and Henry now have a little girl, Caroline, and Lady Edith doesn't seem to be working for the magazine anymore. Dowager Countess Violet Crawley, portrayed by Dame Maggie Smith, who is known for her one-liners, is back in rare form and doesn't disappoint in this film. (The fans thank you, Julian Fellowes!)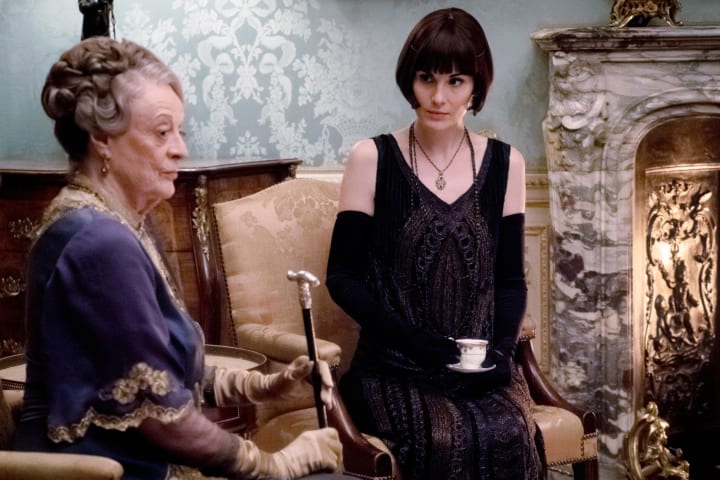 With only two hours to catch us up, the movie moves at a fast pace. Life changes are shared in quick seconds of dialogue, dastardly plots are foiled, and love stories are reconfirmed. Carson and Mrs. Hughes are still going strong as are Anna and Mr. Bates, who now have an eighteen-month-old son, Johnny. Lady Edith and Bertie Pelham have hit a bit of a snag, but Lady Mary and Henry Talbot are perfectly in sync, although, regrettably, Matthew Goode isn't in much of the movie. And finally, it looks like Tom Branson may be finding love seven years after the loss of his beloved Sybil.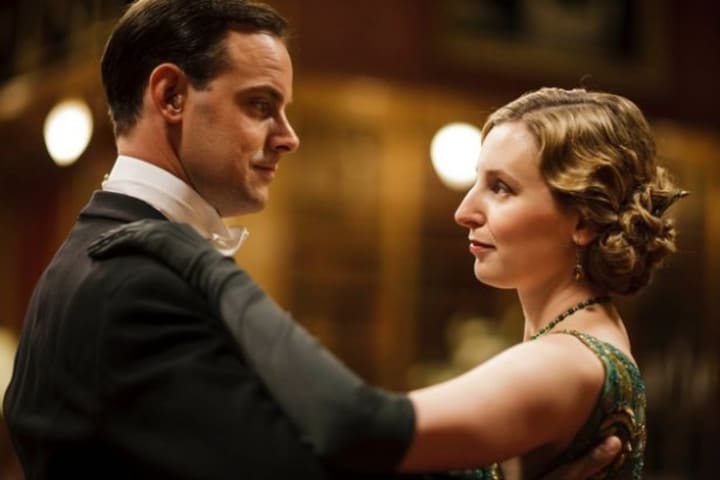 The film reunites us with some of our favorite people like Mrs. Patmore, Daisy, Andy, and even Thomas Barrow, who's finally earned a place in our hearts. Mosely (who has an absolutely hilarious scene that's not to-be-missed) takes a break from teaching school to serve the visiting King and Queen and gives fans who're hoping for a Baxter/Mosely romance a little more hope.
Isobel Crawley Grey, (who married Lord Merton in Season 6) is, once again, the perfect foil for the Dowager Countess, and she is also instrumental in settling a monetary dispute between the Countess and her visiting cousin, Maud Bagshaw, played by the Oscar-nominated actress, Imelda Staunton.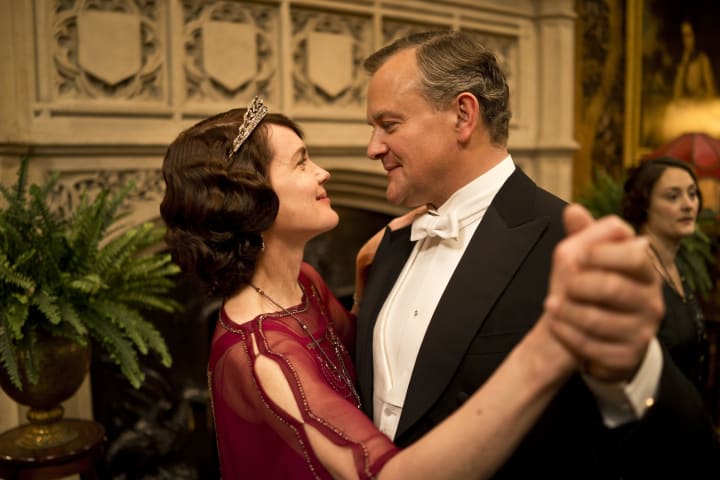 Hugh Bonneville and Elizabeth McGovern are, once again, the Lord and Lady of the house, slipping back into their roles as though years haven't passed since we last saw them. Neither miss a beat in these characters they know so well. It's as if they've been waiting for us to turn the television back on. They've been there all along.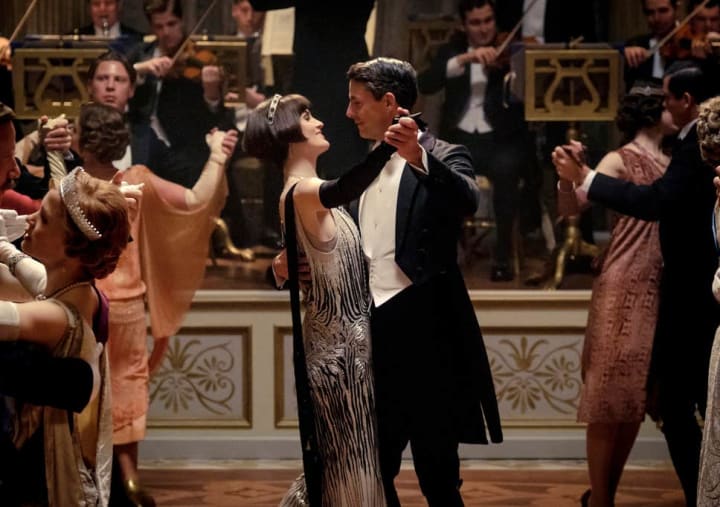 The Downton Abbey movie give us just enough to keep us wanting more because we're never really going to be ready to say goodbye to these characters. Every fan will admit their hearts broke a little when the credits rolled on the final episode in 2015. Now, with opening day sales at the box office well-exceeding the film's budget and beating out the competition, there's a good chance we may get another visit to Downton Abbey, though it can't be soon enough.
#downtonabbey #downtonabbeymovie #highclerecastle #maggiesmith #hughbonneville #elizabethmcgovern #michelledockery #lauracarmichael #matthewgoode #allenleech
About the Creator
I'm an avid writer and reader. I've had over 53 novels published and over 2,000 articles. Here I review movies, TV series/episodes, books, and write about entertainment. www.rachelcarrington.com
Reader insights
Be the first to share your insights about this piece.
Add your insights