Novels to Discover: "Girl, Interrupted"
"Girl, Interrupted" by Susanna Kaysen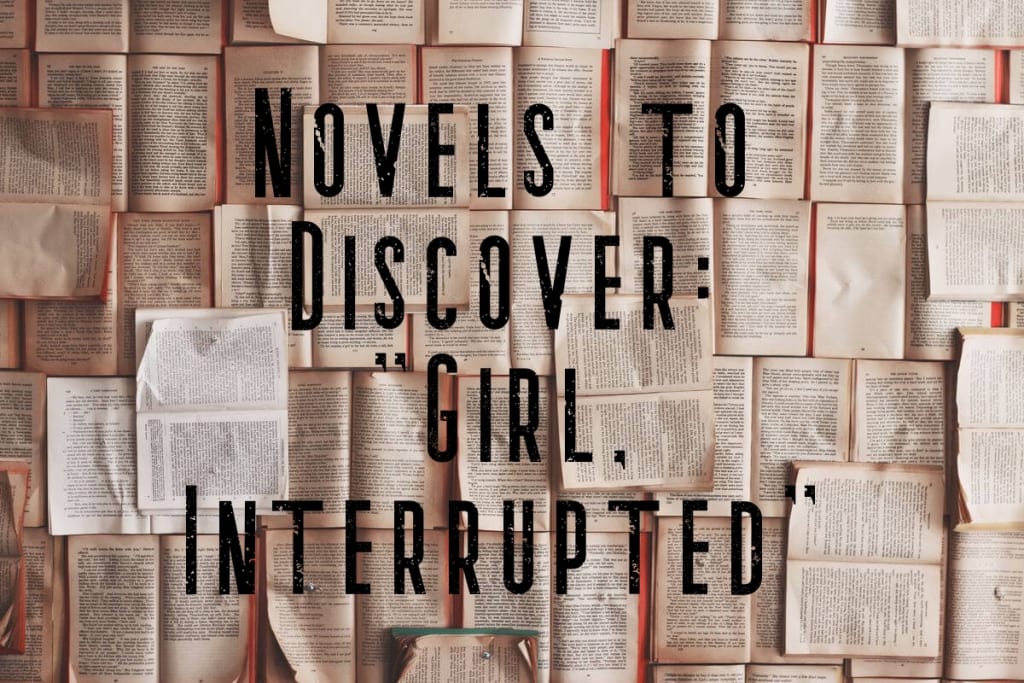 Hello and welcome to Novels to Discover! Last week we ventured into the nostalgic video-game loving novel of Ready Player One, and you can read the article here. However this week we are stepping into the world of Susanna Kaysen and her memoir Girl, Interrupted. The novel focuses on her mental illness as she recounts her time in McLean Hospital.
Here's a synopsis for you:
In 1967, after a session with a psychiatrist she'd never seen before, eighteen-year-old Susanna Kaysen was put in a taxi and sent to McLean Hospital to be treated for depression. she spent most of the next two years on the ward for teenage girls in the psychiatric hospital renowned for its famous clientele - Sylvia Plath, Robert Lowell, James Taylor, Anne Sexton and Ray Charles.
The blurb also reads: "sometimes the only way to stay sane is to go a little crazy".
It's safe to say Kaysen's memoir is not for the faint hearted. It is a gritty, real-life experience that covers the reality of mental illnesses and the effects they have. Featuring shit being smeared on walls, talks of sexual acts and dark humour, Kaysen reveals all about her life and doesn't hold back.
The novel includes reports that Kaysen received during her time at McLean Hospital and the novel even breaks down the explanation of her mental illness. One quote captures the novel perfectly: "Actually, it was only part of myself that I wanted to kill: the part that wanted to kill herself, that dragged me into the suicide debate and made very window, kitchen implement and subway station a rehearsal for tragedy."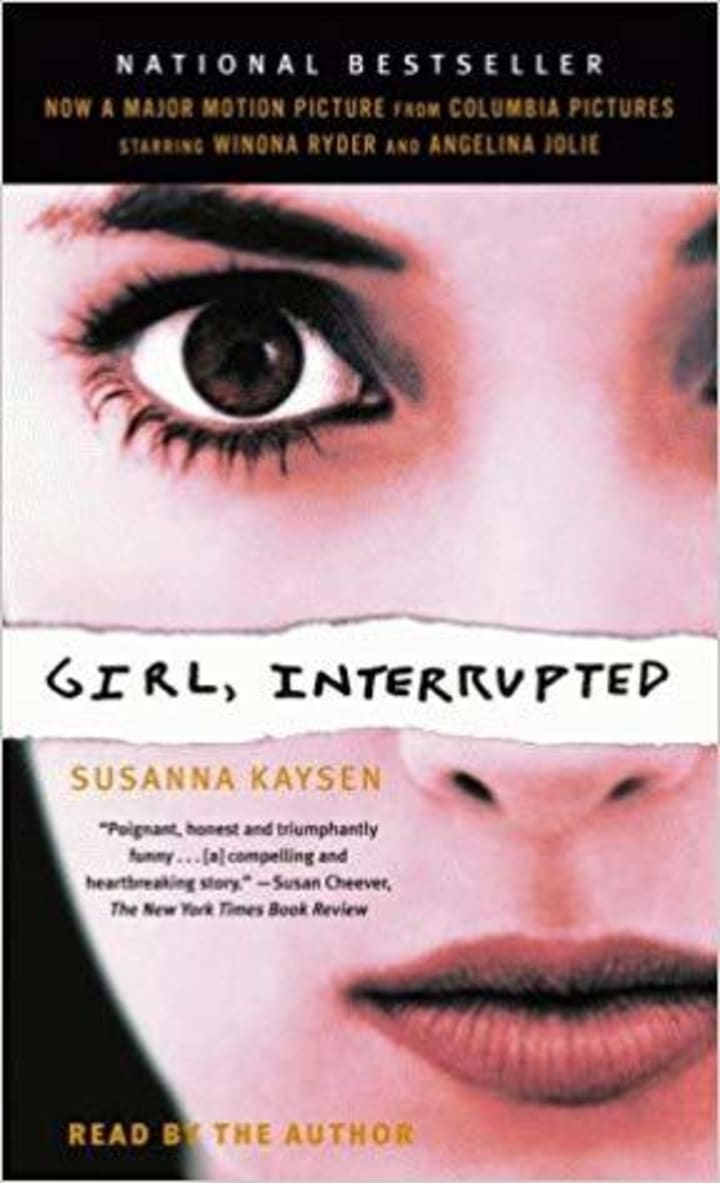 The cover of the novel is simple and yet is symbolic of the very memoir itself. The title rips through the picture of the face, and therefore she has been interrupted. This small detail highlights how Kaysen felt during the height of her suffering. Vogue stated: "A powerful examination not only if Kaysen's own imperfections but of those of the system that diagnosed her".
Kaysen's memoir isn't as chronological as normal novels, yet that is what makes it so interesting and unique. There are so many twists and turns into Kaysen's life, and her thought process alone, that it was super interesting to explore on. Kaysen's reflection on why she is in the hospital has no linear train of thought, hence why the novel itself has an odd structure. After studying this book for my English A-Level is was fascinating to really pick apart her dialect and discover a new level of Kaysen's feelings. If you decide to read this book then I highly recommend spending more time on it than you would do an ordinary novel. As there is nothing ordinary about Kaysen's memoir it is only fair to read it with extra caution.
A fact about this book: Kaysen was only allowed to write "Girl, Interrupted" after her lawyer helped her obtain her 350 page file from the hospital.
Usually in this part of Novels to Discover I would review the protagonist, however as this is a real-life account I would feel it unfair to judge Kaysen's character and the friends she made at McLean Hospital.
Instead I will highlight the mental illnesses Kaysen and other patients suffered from, if you are interested in discovering more about them.
Illnesses include: Borderline Personality Disorder, Depression, Schizophrenia, Antisocial Personality Disorder, Addiction, Obsessive-Compulsive Disorder and Anxiety.
DISCLAIMER: Some chapters/scenes in the novel may be extremely triggering to anyone who experiences similar mental illnesses.
OVERALL RATING:
5/5
Since writing "Girl, Interrupted" Kaysen has gone on to write other memoir novels. Despite this, they aren't as recognised as this 1993 memoir.
Thank you for reading, I hope you enjoyed review and it encourages you to check out this book!
If you'd like to see more from me then click here to look at my profile, and don't forget to like.
Happy reading, see you soon!
literature
A writer in her twenties with a head full of ideas and a room full of books✨
My Twitter and Instagram handles are: @leighooper