Novels to Discover: "Ready Player One"
"Ready Player One" by Ernest Cline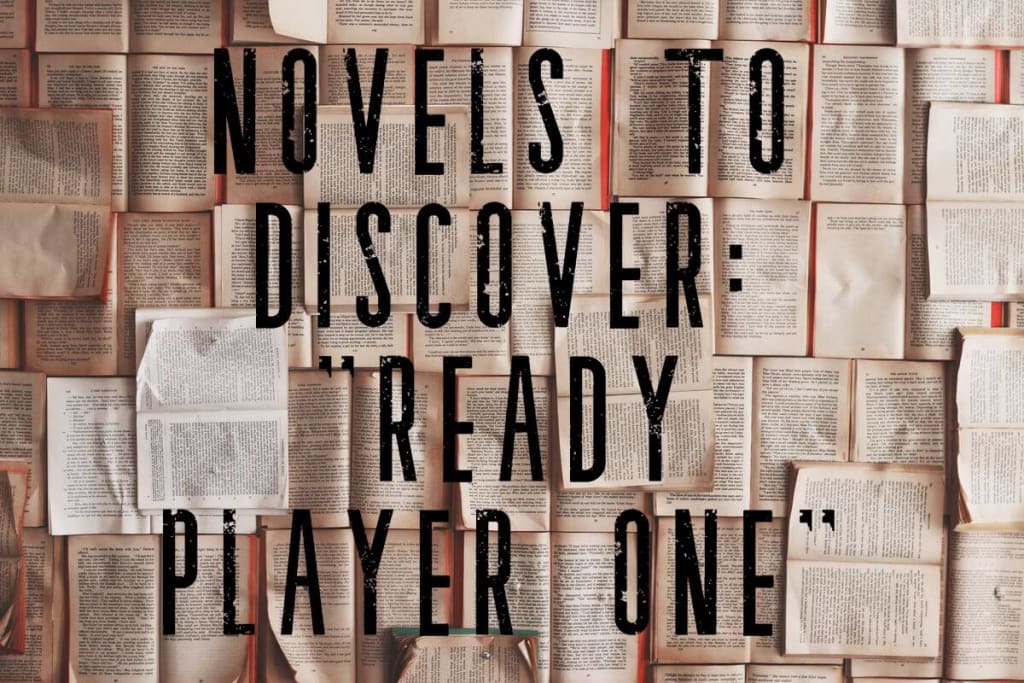 Hello and welcome to Novels to Discover!
Last week featured Margaret Atwood's "The Handmaid's Tale", an exploration into the novel which you can read here. This week though, we're turning to Ernest Cline's 2011 dystopian novel "Ready Player One". This adventure novel shows what a futuristic world could be like, with a heavy nostalgia and retro aesthetics weaved throughout.
Here's a synopsis for you:
It's the year 2044, and the real world has become an ugly place. We're out of oil. We've wrecked the climate. Famine, poverty and disease are widespread.

Like most of humanity, Wade Watts escapes this depressing reality by spending his waking hours jacked into the OASIS, a sprawling virtual utopia where you can be anything you want to be, where you can live and play and fall in love on any of the ten thousand planets. And like most of humanity, Wade is obsessed by the ultimate lottery ticket that lies concealed within this alternate reality: OASIS founder James Halliday, who dies with no heir, has promised that control of the OASIS – and his massive fortune – will go to the person who can solve the riddles he has left scattered throughout his creation.

For years, millions have struggled fruitlessly to attain this prize, knowing only that the riddles are based on Halliday's obsession with 80s pop culture. And then Wade stumbles onto the key to the first puzzle. Suddenly, he finds himself pitted against thousands of competitors in a desperate race to claim the ultimate prize, a chase that soon takes on terrifying real-world dimensions – and that will leave both Wade and his world profoundly changed.
If you haven't read the book, you may have seen the "Ready Player One" movie that was released back in 2018. The majority of the film is quite accurate to the book, however as all bookworms always say: THE BOOK WAS BETTER THAN THE FILM.
This novel is perfect for anyone who loves video games, or 80s pop culture, or both! Patrick Rothfuss, the bestselling author of The Wise Man's Fear wrote: "Completely fricking awesome…This book pleased every geeky bone in my geeky body." However, some have claimed the novel as an "unbearable" celebration full of nostalgic fantasies that highlight "everything wrong about nerd culture". I would say that review is quite harsh, but each to their own.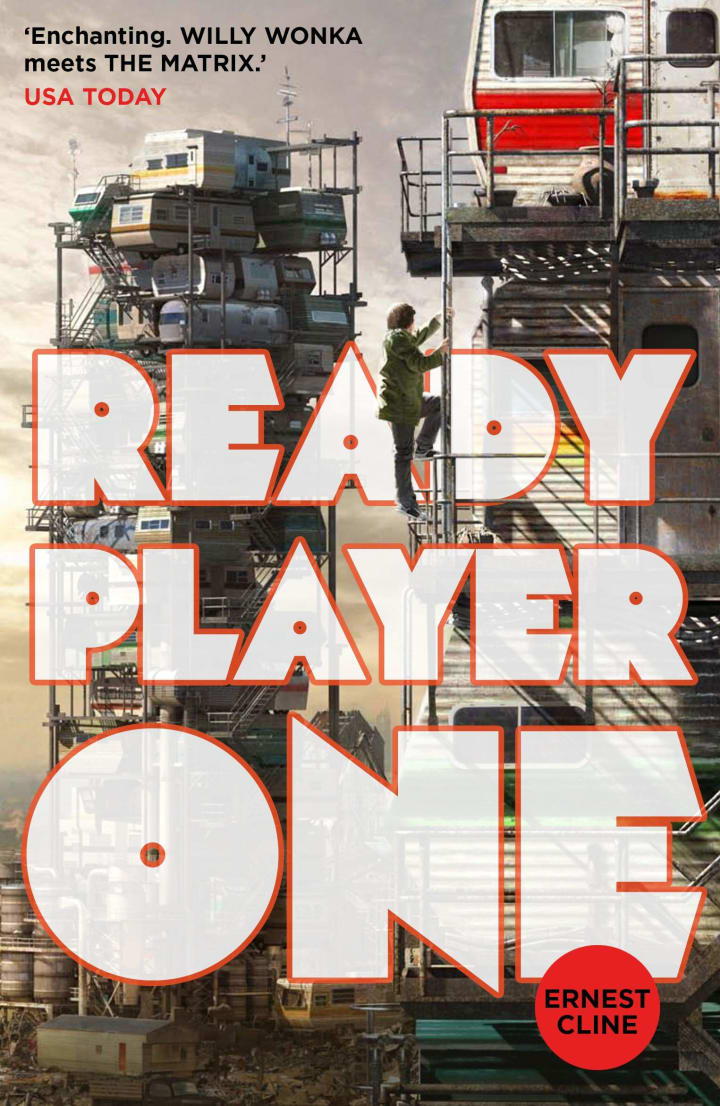 The cover of the novel is simple yet effective, it relays images from the book that depicts what Wade Watts's world is like. The plot centres itself in the real world, yet most of the action takes place in the virtual reality of the OASIS. The real world Wade lives in seems to be the consequence of the world we live in today; the novel illustrates how climate change and human greed has ruined the Earth, and technology is advancing so fast that it is the key factor in everybody's lives.
The novel follows Wade and his success with the hidden keys that James Halliday created. It also follows his failure with love and the battle he faces between the Gunters and the Sixers. It's the greatest quest anyone has taken on in the OASIS, and Wade has to get his hands dirty in the real world in order to get what he wants in the OASIS. It's a lovable novel that is a must-read!
Let's review the protagonists, shall we?
Wade Watts: More commonly known as Parzival within the OASIS, Wade Watt's virtual life is much better than his real life. Living on top of a washing machine in his aunt's trailer, Wade uses the OASIS to escape the real world. Soon enough, his solo-mission becomes a group quest and Wade will do anything to get the Halliday's egg and protect his friends from the evil company called IOI who are trying to take over the OASIS
Art3mis: A badass female egg hunter who becomes Wade's cyber-crush. She's strong and independent and shows Wade not to mess with her. She represents a strong female lead and isn't just used as a love interest. 10/10 love Samantha Evelyn Cook, the person behind the Art3mis avatar.
Aech: Pronounced "H", Aech is Wade's best friend within the OASIS. The pair always say they'll never team up, but the pair share ideas and hang out together in order to find the egg. There's a major plot twist with Aech and the person behind the OASIS persona, but I don't want to give too much away (you'll just have to trust me!). It's safe to say though, Aech makes the perfect best friend.
OVERALL RATING:
4.5/5
Ernest Cline has since started working on a sequel for the novel which would have a different story-line involving all of the characters, yet the pop culture references will still be involved.
Thank you for reading, I hope you enjoyed review and it encourages you to check out this book!
If you'd like to see more from me then click here to look at my profile, and don't forget to like.
Happy reading, see you soon!
literature
About the author
A writer in her twenties with a head full of ideas and a room full of books✨
My Twitter and Instagram handles are: @leighooper
Reader insights
Be the first to share your insights about this piece.
Add your insights