No One Can Protect Sansa, Except Arya – At Least, That's The Theory
Recently a theory has surfaced about how the relationship between long-separated sisters Sansa and Arya Stark will be reborn through Season 7.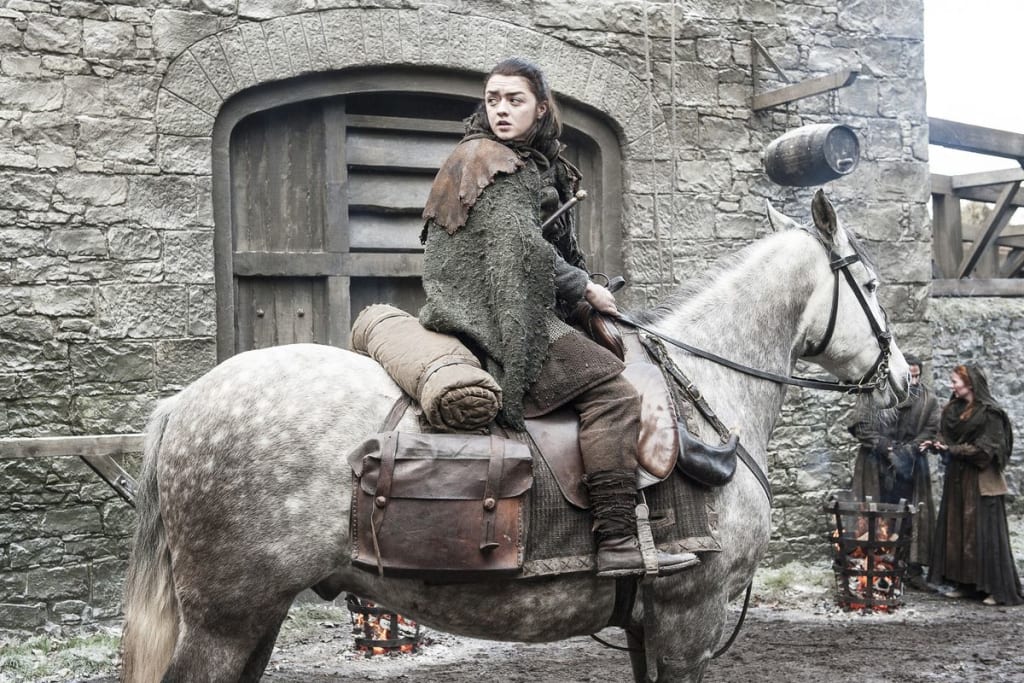 Theories for the hottest films and television series are a dime a dozen. Game of Thrones is one of the most-discussed shows in recent years, and is the subject of complex theories ranging from whether Eddard Stark is still alive to the idea that Jamie and Cersei are Targaryens instead of Lannisters.
Fans devour the show, looking for any sort of hint to truths about characters in the series. Recently a theory has surfaced about how the relationship between long-separated sisters Sansa and Arya Stark will be reborn through Season 7.
Note: This article contains moderate spoilers for Game of Thrones Season 7.
No show likes callbacks more than Game of Thrones, and after "Stormborn" one specific callback comes to mind, as Arya finally begins her return to Winterfell after learning that Jon Snow is still alive. Many Game of Thrones fans will say that this journey has always seemed inevitable, but some devoted redditors have uncovered clues that have hinted towards Arya's journey North for a while, and how Arya's presence will impact the story of her sister Sansa moving forward.
Arya is destined to protect Sansa.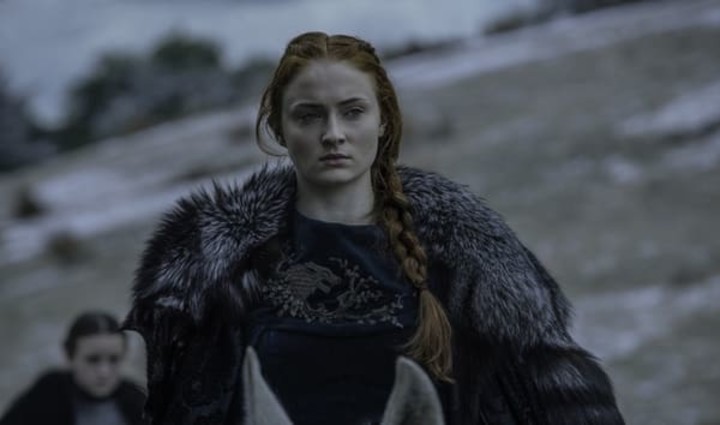 Back in Episode 8 of Season 6, when Arya left her training with the Faceless Men, Jaqen H'ghar said "finally, a girl is no one." Arya's response rejected the faceless ideology, as she said "a girl is Arya Stark of Winterfell, and I'm going home." Her refusal to leave behind her name and past struck a sour note with the Faceless Men. Still, they allowed her to call herself 'no one' which to them has real meaning.
Flash forward to Episode 9, "Battle of the Bastards," and a conversation between Jon and Sansa, where he commits to protecting Sansa from Ramsey Bolton. Even as wholehearted as that suggestion may be, Sansa responds "No one can protect me. No one can protect anyone." As seemingly benign as this comment from Sansa may seem with how dangerous the world is around them, it begs the question of whether or not this comment was foreshadowing the return of Arya – a.k.a. 'no one' – to become Sansa's Protector?
This concept is further reenforced when you consider that Arya never wanted to be anything besides an honorable avenger. After Eddard learned she possessed a sword he had Arya take "dancing lessons" under the tutelage of Syrio Forel. That teacher happens to hail from Braavos, where the Faceless Men are based. It is speculated that Syrio and Jaqen are related or the same person, and while the connection is not confirmed, it would make the Arya protector theory that much better.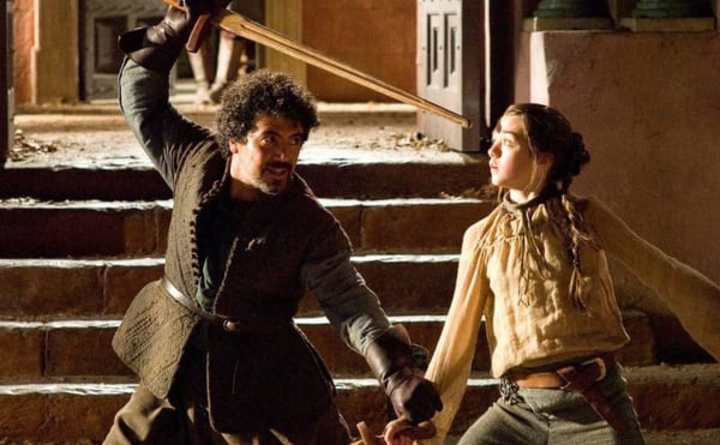 It may be pure coincidence, but would the writers so casually use the phrase "no one" twice in the same line if it didn't serve a greater purpose? It sure seems like a poignant reminder of Arya's history. This subtle callback brings to light that Arya has spent six seasons being groomed into the only one capable and determined enough to protect Sansa, whether Sansa expects it or not.