Best of Netflix
Netflix 'The King' Movie Review
To Be King or To Not Be King...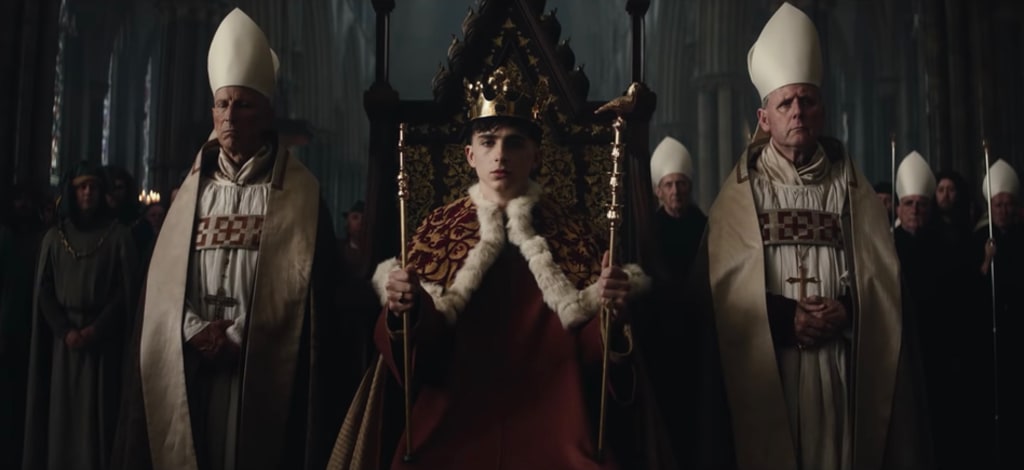 Heir to the English Throne, Henry or otherwise known as Hal to his friends does not want to be King and makes it known that this is his desire. With his father unfortunately on his deathbed, he summons Hal and proclaims that he will not be King, but his younger brother Thomas will be the next to reign.
With a battle on the horizon and Thomas taking charge, Hal steps forward to stop the battle and save Thomas' life by having a one on one battle with the opposing battles' leader. Proving successful and believing that he saved his brother's life goes home.
Being woken up the next day by a member of the court, Hal finds out that his brother was killed in another battle. After seeing his father on his deathbed, Hal becomes Henry V.
Then the story continues and shows us why he is one of the greatest warrior kings we have seen in the English King line. Even Shakespeare wrote about him and his conquests.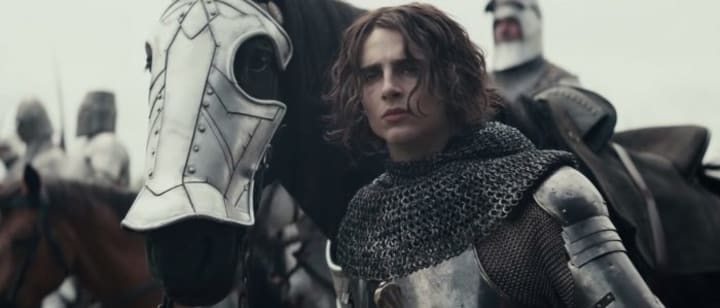 To give some history of Henry V, he was of House Lancaster and the second monarch to rule from that family. He ruled from 1413 to 1422. One of the shortest reigns of an English Monarch. He married Catherine of Valois who was the daughter of the French King. Together they had one son Henry VI and were only married for two years before Henry V's untimely demise.
Henry V elf two successful invasions of France. Before his reign, he was known as the warrior prince, respectively becoming the warrior king. Henry went into battle with his father before his king hood, so he was a veteran in the eyes of war and killing. In the movie we see this coming through as Henry tries to save his brother who has no experience with war. As we see that he gets killed in his first real battle.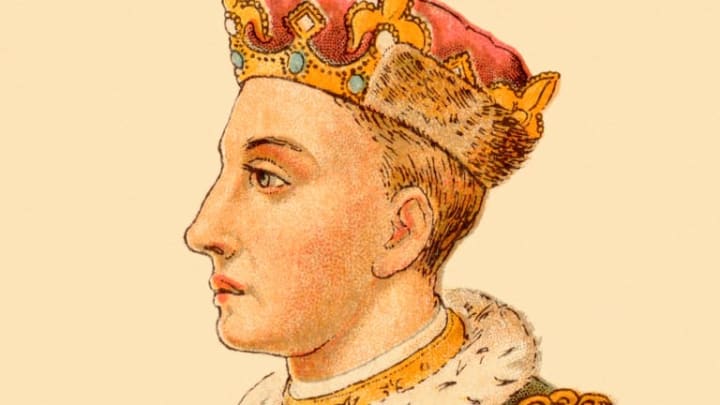 This movie started out explaining how Henry V became King essentially. I am unsure if everything in this movie is completely accurate, but it seemed that Hal did not like war and wanted to create peace with his father's enemies and this definitely wasn't the case, but wee were able to see why he is called the warrior prince and king.
Timothee Chalamet does a wonderful job as Henry/Hal. He is becoming a very good actor to watch and to keep an eye on since he is really showing what he is made of with all the great movies he is coming out with. No wonder why all the ladies are smitten with him. He delivers a performance that will last for a lifetime. He creates an intensity with the character, at first we see him as a kid who likes to get drunk and mess around with his friend and then we see him as a serious king who wants peace, but will fight at nothing to get it. Even in his quiet moments, he delivers a performance that captures his true acting prowess.
The other actors in this movie don't quite compare in the fact that they don't have a lot of screen time and we have seen them in other movies where we can see what they are made of. The supporting actors do make the movie and really help in creating an intense film that is emotional and thought provoking. I still have a hard time seeing Robert Pattinson something other than Edward. It's quite unfortunate because I am sure he is a great actor. My husband thought he was great though.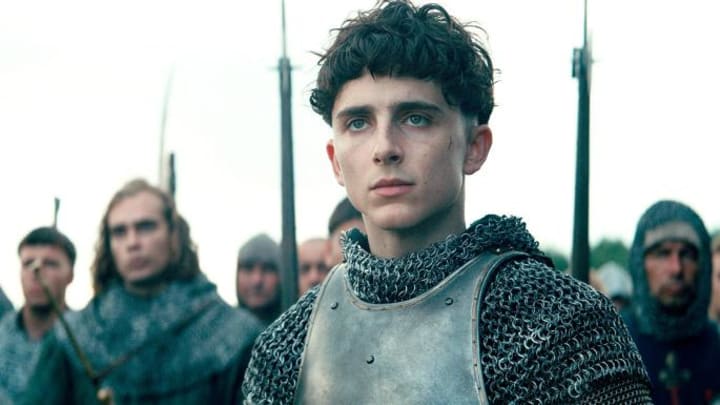 Netflix has come out with some really good historical movies like the Outlaw King, starring Chris Pine. If they keep this up they will be competing with the history channel. Sometimes Netflix movies and shows are complete failures and sometimes I wonder why Netflix even makes certain shows, but when they come out with innovative movies and historical classics like these and more it makes up for it.
Try this movie out, even if you aren't a history buff. Chalamet delivers a great performance, the battles are intense, the supporting characters create a great cinematic environment, and the location and music add a great ambiance to the movie.