Nano Metalfigs: The Hottest Commodity for Super Hero Films?
Tiny toys may be the go-to collectible for the continuing "Year of the Super Hero."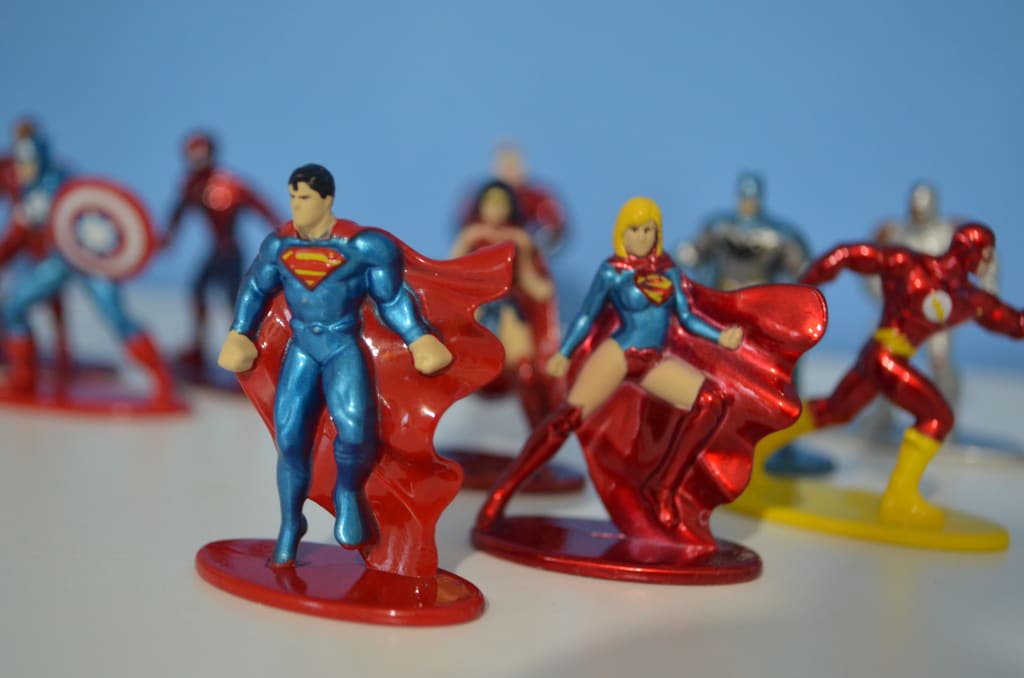 Photo by Cara Siera
Every movie has its prized memorabilia, and 2017/2018's barrage of super hero flicks is no different. One of the hottest collector's items for DC, Marvel, and Disney's upcoming and recently released films comes in the smallest of packages.
Nano Metalfigs are miniature die-cast figurines depicting your favorite movie characters—and they have been flying off the shelves of Walmart stores across the country. The most popular and hard to find figures are those of DC and Marvel superheroes, but Disney, Street Fighter, and Harry Potter characters are also available. So why are these Nano Metalfigs all the rage?
These tiny figurines represent perhaps the perfect collector's item. Keep reading to see the four reasons why.
4. Size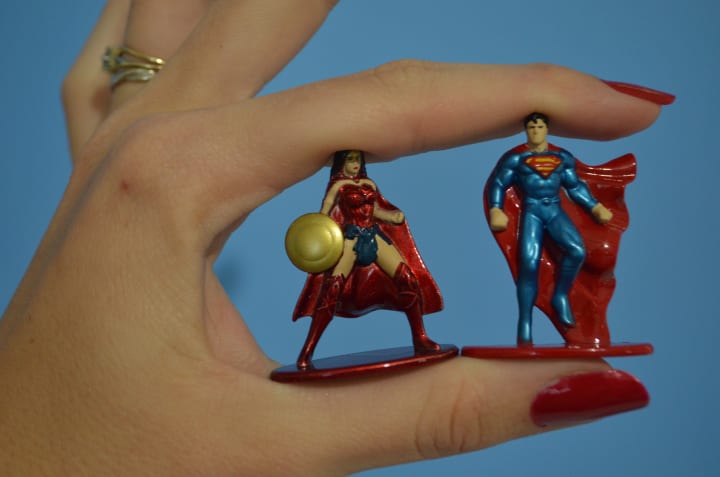 The figures are small—approximately 1.65 inches in height—and take up little space, even if displayed in their original packaging (which is roughly 4" x 6"). That's a real plus for hard-core movie collectors, who may be running out of room in the ol' display cases.
3. Price
When purchased directly from Walmart, individual figures are priced at less than $1.00 (USD) each. At my local store, single figures cost $0.97, and multipacks of 5 figures are priced at $4.97 (listed at $4.84 online). That's cheap enough for even the youngest collectors counting pennies from a caped piggy bank.
Many Walmart stores have already sold out of the most popular characters, such as Superman and Spider-man. Rising online prices have shown that these figures are in high demand. Individual figures are "sold out" on Walmart.com. Some figures are still available on the website via third party retailers, but at five times the price (typically, $4.99 each, or $19.99 or more for multi-packs). Similarly priced figures can be found on Amazon and eBay.
A representative from Walmart's Media relations department confirmed in a recent interview that Walmart has an exclusive contract with Jada Toys for the current lineup of Nano Metalfigs. They will be restocking, but the dates on which fans can expect full aisle cap displays is still unknown.
1. Timing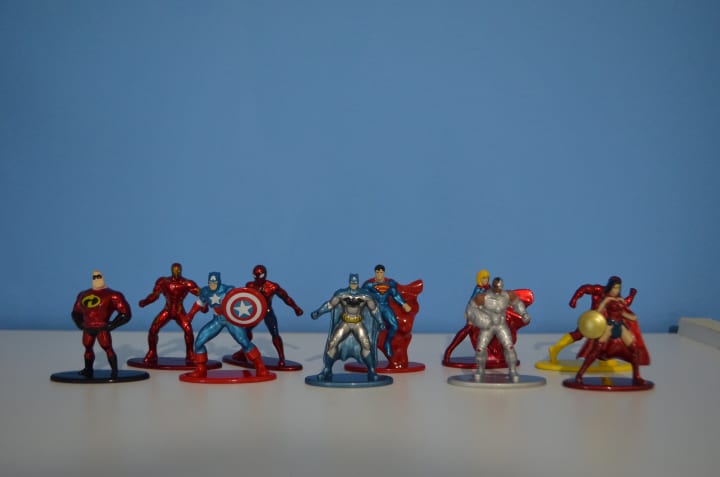 The release of these figures, all copyrighted in 2017, occurred during a pivotal year of superhero entertainment. In 2016, we saw the advent of Captain America: Civil War and Suicide Squad. In 2017, we've been engorged with superhero films, including Guardians of the Galaxy Vol. 2, Spider-man Homecoming, Wonder Woman, Thor: Ragnorok, and Justice League. As fans eagerly await the release of Black Panther, Incredibles 2, and more in 2018, characters from all of the above films are represented by Nano Metalfigs.
So, where does this leave us? You might be asking this question (I asked it myself): should you go out and stock up on these figurines in hopes of making millions of dollars on them someday? If the Beanie Babies craze of the 1990s taught us anything, the answer is no. But if you'd like a squad of helpful heroes or vile villains cheering you on from the corner of your desk, Nano Metalfigs are just the ticket.
And if you happen to have an extra Green Lantern, Robin, or Superman DC15 laying around, feel free to send them my way—my Walmart was sold out. Other larger models, including 4 inch and 6 inch die-cast Superheroes are available from Toys R Us and Hot Topic. Happy collecting!
Do the Nano Metalfigs appeal to the nerd in you? Have you picked up any so far?