Nancy Wheeler & Nancy Thompson - of the same coin
How the Stranger Things character mirrors her namesake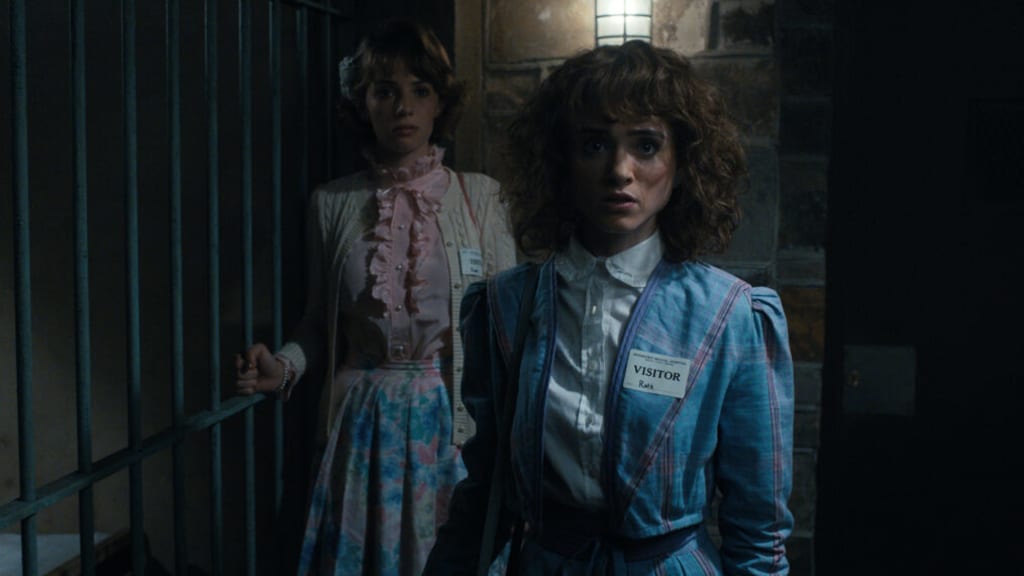 Nancy Wheeler (Natalie Dyer) & Robin Buckley (Maya Hawke) of Stranger Things
Minor spoilers for Stranger Things Season Four Ahead, you've been warned!
I've heard that Nancy Wheeler (played by Natalia Dyer) of Stranger Things takes her name from scream queen icon and final girl, Nancy Thompson. However, prior to the current season, I didn't personally see much in common beyond the shared name and soft pink sweaters. Just a nice little homage in a show filled with 80's iconography.
There's many nods to Nightmare on Elm Street in the fourth season of Stranger Things, but most importantly, Robert Englund, Freddy Krueger himself, has a cameo. Also, in Vecna, we have a human turned monster who is pretty set on killing a bunch of unsuspecting young people in a particular town. A solid premise for any of our favorite classic movie slashers.
Season Four especially could compare Nancy Wheeler's arc to Nancy Thompson's, particularly in the third film - A Nightmare On Elm Street: Dream Warriors. Not only do the two share some similarities storyline wise, but their fashion choices are even strikingly similar, and a could honestly be a delightful tribute to a scream queen. In Dream Warriors, we meet Nancy again when she becomes an intern therapist for a psychiatric hospital, particularly working with a group of teens with varying sleep disorders. These kids all have one thins in common aside from losing sleep - and it's the burned and disfigured ghoul known as Freddy Krueger. None of the adults believe them, but of course, Nancy does because she herself as seen him, fought him and unfortunately lost loved ones along the way. She becomes the leader of this gang of misfits who decide to take on a monster beyond the power of reality.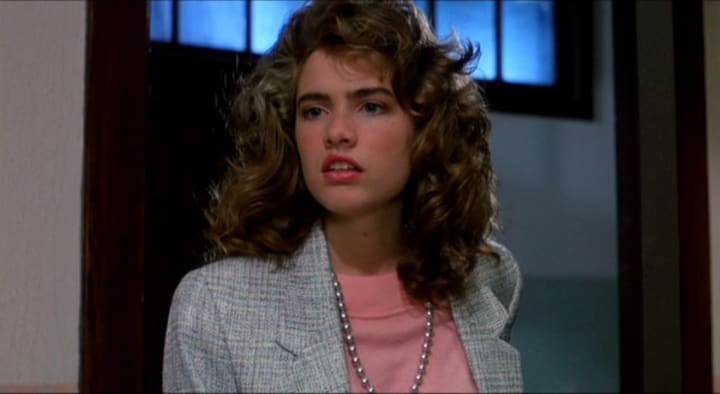 In this season of Stranger Things, Nancy Wheeler finds herself part of the group trying to take down Vecna, and becomes one of the few people to come face to face with him and survive long enough to tell the tale. Much like Nancy Thompson and a few of the other kids from the Elm Street franchise. There's a point where she and Robin Buckley (Maya Hawke) manage to talk their way into a mental hospital to speak with Victor Creel (played by our previously mentioned horror king Robert Englund) and Nancy's entire demeanor is reminiscent of Nancy Thompson, but also in the belief in something more. Just like Nancy's believing in the horrors of Elm Street, Nancy Wheeler believe's in the horror's of the upside down, and ultimately bears witness to it. She even becomes a primary target of the monster. Robin could easily be her Kristen Parker (As played by Patricia Arquette & Tuesday Knight in Elm Street 3 & 4)
Nancy in Stranger Things is her own Dream Warrior, going deep into the dreary nightmare like Upside Down because she knows she has the power of knowledge and experience to help her friends (old and new) and younger brother. Nancy in Nightmare on Elm Street lost many of the people she loved and knew, and had to rely on herself more than anything - not always having the team support like Nancy Wheeler, but both characters definitely lacked support from their parents. Neither Nancy's parents believe them about the horrifying things they see. Nancy Wheeler can't even talk to her parents about what's going on and Nancy Thompson finds out her parents played a hand in Freddy's death and therefore, his vengeance. Both Nancy's come face to face with monsters, and come out stronger because of it. Both heroine's find themselves on the brink of death, only to find themselves delivering the final blow to the villain. Nancy Wheeler is truly coming into her own, and worthy to carry on the name of one of the greatest final girls.
Stranger Things Season Four: Volume 2 is up and streaming now on Netflix, don't miss it!
tv
About the author
Reader insights
Outstanding
Excellent work. Looking forward to reading more!
Top insights
Expert insights and opinions

Arguments were carefully researched and presented

Heartfelt and relatable

The story invoked strong personal emotions
Add your insights