My Review of "Sneakerella"
A bit of a role reversal in this spin on the classic Cinderella story.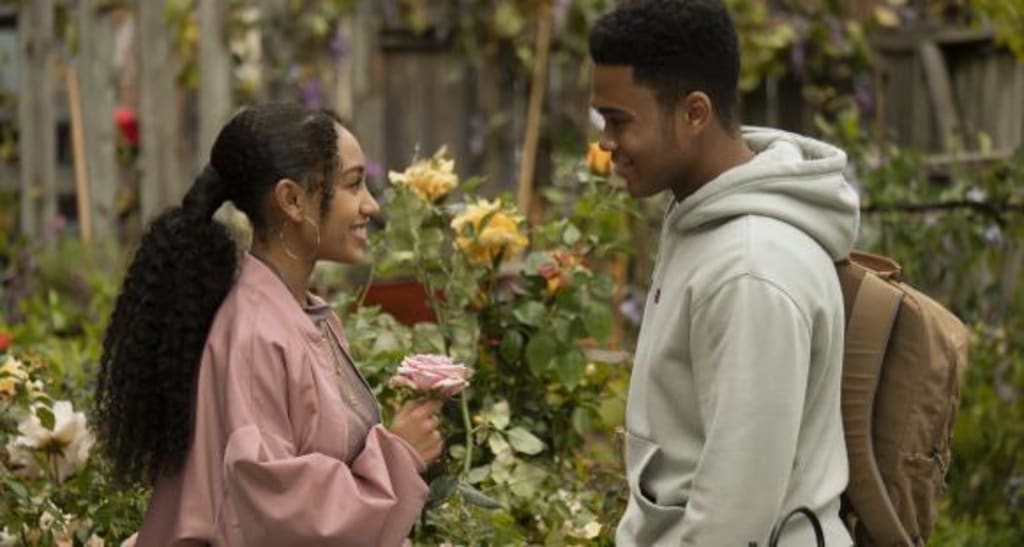 Sneakerella was recently exclusively released on Disney Plus. It has all of the expectations of a straight to home video so don't expect a triple A title. What we get is a fun retelling of the Cinderella story with a lot of creative liberties by the writers.
The story starts off with the character El. He's a guy that is obsessed with sneakers and looks at sneakers as a gateway to a persons personality. His introduction song and dance performance is bright and colorful. We have a wonderment of what sneakers can be for a person in his song.
Unfortunately for El his mother had passed away leaving the family shoe store to his step father. I like how they didn't really make his step father that bad. He's simply a guy that's trying to keep up in an industry he's not familiar with. You can tell he's trying but doesn't know how to cope with the massive losses they're taking in sales.
Meanwhile El does have 2 narcissistic step brothers. One of the two is an idiot while the other one masterminds plans to make El's life as miserable as possible.
Luckily for El he has his plucky friend Sami. She's a helpful enabler for his love of sneakers. Nobody knows El's talents in creating sneaker designs except for El. She wants him to realize that for himself too.
In this story there's a daughter of a huge sneaker company kingpin who discovers El and wants to find him to become the next big designer for her father's company. I guess that's the major difference between this new iteration than the original movie.
It sort of works but it is kind of a weird movie to watch at the same time. The big thing about this movie was its New York setting. With all the weird CGI and the photoshop like look of the movie it really doesn't feel like it's taking place in New York. It's a real shame because that would really help with the atmosphere of the movie. I know what they were trying to get at in the first place so I won't fault them too much on this.
We then get into the whole problem with finding El in a modern world. It is not hard to find anyone with technology today. This is especially the case with the shoe company having millions of followers in New York. This seemed highly unplausible especially with his family being ignorant to the whole situation.
You'd think that the evil step brothers would want to capitalize on the situation rather than sabotage El. There's a lot of weird logic in a lot of the characters in this movie that some parents will question. I'm sure the kids will eat it all up though.
I also thought that the relationship between El and the daughter to the shoe empire, Kira, was lukewarm. They try to have that thunderbolt attraction thing they do during cheesy romcom movies but it doesn't totally work. I felt like El and his Sami had way more chemistry than the primary love interest in the movie.
There's also a noticeable trend that's happening in movies nowadays. They all seem to have a token LGBTQ+ character in the mix. Just as how they used to have a token visible minority cast member this is now the norm for today. They don't have much of a role other than to help move the plot point for the movie. I thought there was so much more potential with Sami's character.
Overall, the whole point of this movie is to have fun with the whole family. I think they hit all the checkmarks with this one in that sense. As a movie altogether there is so much wrong but as a movie for the whole family that's another story. There are a number of fun scenes here that the whole family can enjoy but some parents may find it a bit jarring. I have to give this movie a 6 out of 10. Probably only fun if there's kids around.
review
About the author
I have tons of opinions that change constantly. I watch a lot of movies and play video games. There are some articles on my struggles with languages and dance as well.
Reader insights
Be the first to share your insights about this piece.
Add your insights