Movie Review: 'Spirited' is Pretty Good
Will Ferrell and Ryan Reynolds have struggled lately so Spirited is a nice, modest, return to likable form.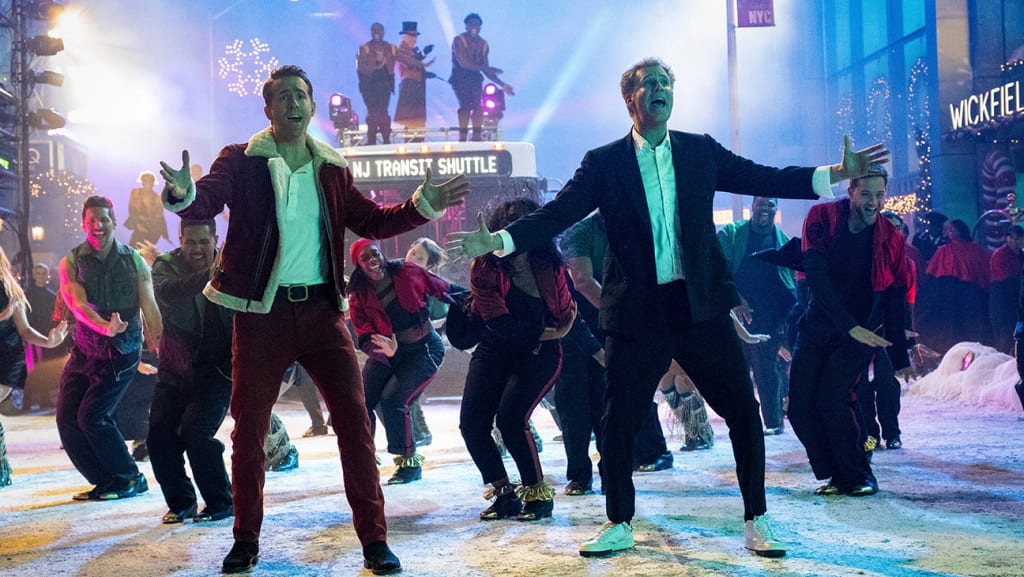 Spirited (2022)
Directed by Sean Anders
Written by Sean Anders, John Morris
Starring Will Ferrell, Ryan Reynolds, Octavia Spencer, Sunita Mani, Tracy Morgan
Release Date November 11th, 2022 (Apple TV)
Published November 11th, 2022
Imagine that the three ghosts that visit Ebenezer Scrooge in A Christmas Carol, are part of an elaborate business that specializes in scaring bad people into being good people, all while singing very on the nose show tunes, and you have the movie Spirited starring Will Ferrell and Ryan Reynolds. This musical comedy posits that Ebenezer Scrooge (Will Ferrell) became the Ghost of Christmas Present after his life ended. Now, Scrooge, along with his old pal Marley (Patrick Page), the Ghost of Christmas Past (Sunita Mani), and the Ghost of Christmas Future (Tracy Morgan), works to redeem those in needing redemption.
For their latest case, the Ghosts and Marley are targeting a big fish, a so-called 'unredeemable' human being named Clint Briggs (Ryan Reynolds). Briggs is a bad guy. We meet him as he is making a presentation to owners of Christmas Tree Lots and he is encouraging them to demonize those that don't use real Christmas trees as hating Christmas. Briggs' job is all about creating chaos and division in order to sell narratives that protect brands and rich elite jerks. Marley is convinced that Briggs cannot be saved. Scrooge however, sees some of himself in Briggs and emotionally links his own redemption story to that of this awful jerk.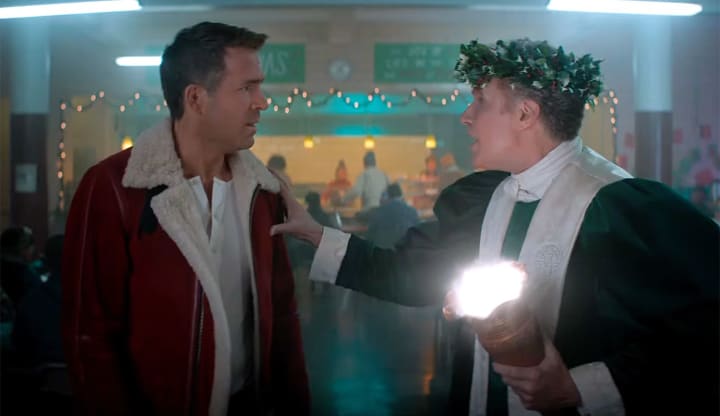 From here we watch as Scrooge and company stage the life of Clint Briggs. They recreate his childhood home and bring his late sister to life. Clint has a lot of guilt and complicated feelings about his late sister, a saint who took care of him as a kid while their mom was a comical jerk. When his sister died, Clint refused to take on her daughter, instead leaving the daughter to stay with his loving but bumbling younger brother, Owen (Joe Tippett). Naturally, Scrooge will use this moment to tug on Clint's heart strings but as happens throughout Spirited, Clint is not an easy nut to crack.
For his part, Clint sets about sewing chaos in the meticulous plot to redeem him. He starts by seducing the Ghost of Christmas Past and then by twisting Ferrell's Ghost of Christmas Present/Scrooge into knots with endless questions about his past, why what he does is necessary, and why Clint himself is happy to be seen as Unredeemable. Of course, we all know where this is headed. There is no surprise o be found in Spirited and thus the movie has to rely on gags, comical songs, and the strength of the cast to sell this overly complicated and yet predictable story.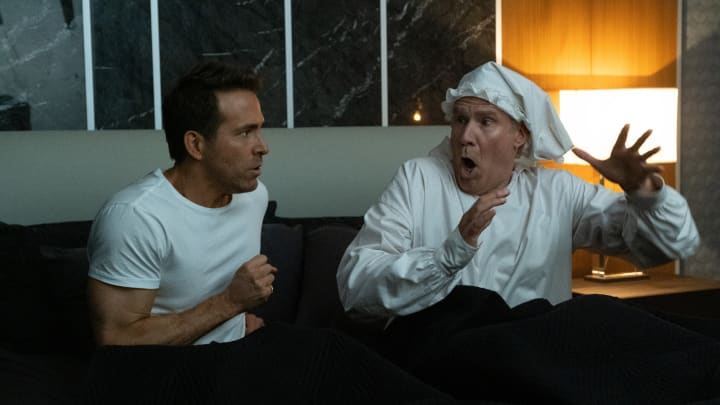 Spirited kind of works. This is undoubtedly Will Ferrell's best performance since 2010's The Other Guys, the last time he earned really big laughs on screen. In the last decade, Ferrell has made some of the worst movies going and thus I was happy to be able to laugh with him again. I've missed the Will Ferrell that wasn't a desperate, flailing, sweaty mess. His Scrooge is a strong combination of his Elf persona with his dramatic, adult performances in Stranger Than Fiction and Everything Must Go. The wistfulness and longing in this character give a genuine quality to his energetic, desperate for the joke side and that goes a long way toward making the performance tolerable and even entertaining.
Ryan Reynolds sparks well with Ferrell as Scrooge. Reynolds' playful approach to being a massive jerk provides a strong arc for the character, even as it is a supremely predictable arc. Reynolds is funny, charming, angry, and rounds into genuine kindness in a real and enjoyable fashion. Strange as it seems for such a broad comedy, it's among the most genuine and enjoyable performances from Reynolds in some time. Somehow, getting to sing has enlivened Reynolds after several recent rather bored performances.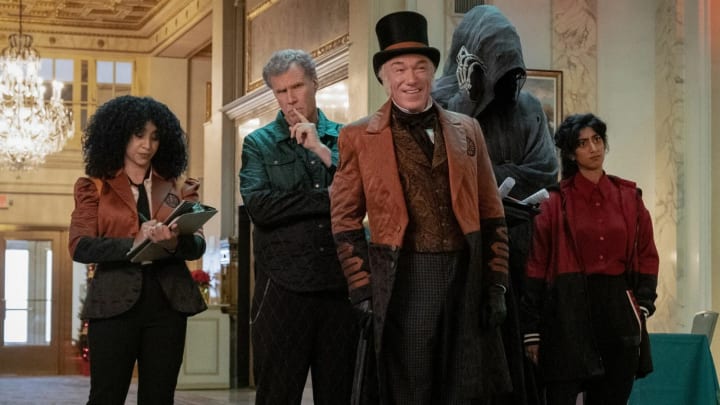 Sean Anders is not the most skilled director but he's serviceable and his work doesn't trip up his talented stars. The story is chaotic and jokey scenes linger past being funny on occasion, but it is tight enough not to grow unfunny. Anders stages the musical scenes well by going appropriately over the top and gaudy, leaning into a comic Broadway style that is a lot of fun. Anders also smartly reigns in Ferrell and Reynolds' worst tendencies toward riffing until they find the punchline they want. Credit the editing team, I assume, for settling on a gag when it is clear Reynolds and Ferrell likely went on for hours of improv.
One smart choice that the makers of Spirited have made is the casting of Octavia Spencer. Not typically used as a romantic lead, Spencer becomes Scrooge's love interest and Spencer sparks well with Ferrell. For reasons never specified, Spencer's Kimberly can see the Ghosts visiting her boss, Reynolds, and though she doesn't quite guess what is happening, she's great at being in the right place at the right time for making romantic banter with Ferrell. Ferrell's bumbling Scrooge is a delight pining over Kimberly and she's terrific at being the subject of such feelings.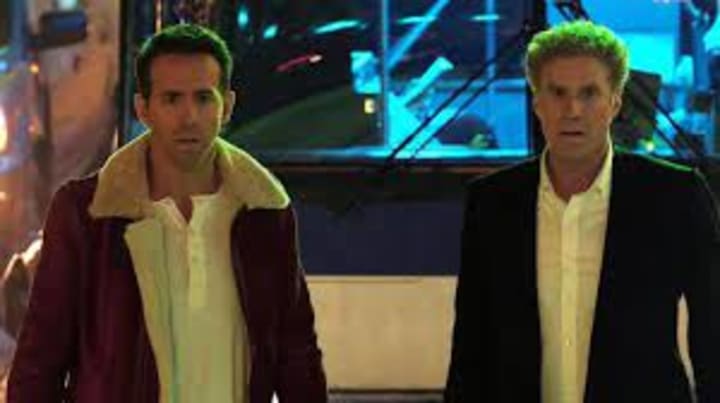 Spirited is shaggy and overlong but not in the miserable way that Reynolds and Ferrell's most recent comedies have been. The film could perhaps ax one of the lengthy song and dance scenes near the end to tighten things up but, in the end, I didn't mind too much. The singing is questionable but I respect the hard work of these non-singers and the effort that clearly went into dubbing them into sounding credible. The dance sequences are filled with life and energy enough to sell the lengthy digressions into tap and Broadway nonsense.
You might be surprised to know that Spirited is being released today, November 11th, 2022. It's available on Apple TV. Apple TV does such an awful job of promoting their films that they've now released movies this month starring Jennifer Lawrence, Ryan Reynolds, and Will Ferrell and most people don't even realize it. I have no idea what the Apple TV business model is but if you somehow have decided to have Apple TV you can now watch Spirited and I do recommend it as a modestly charming comedy.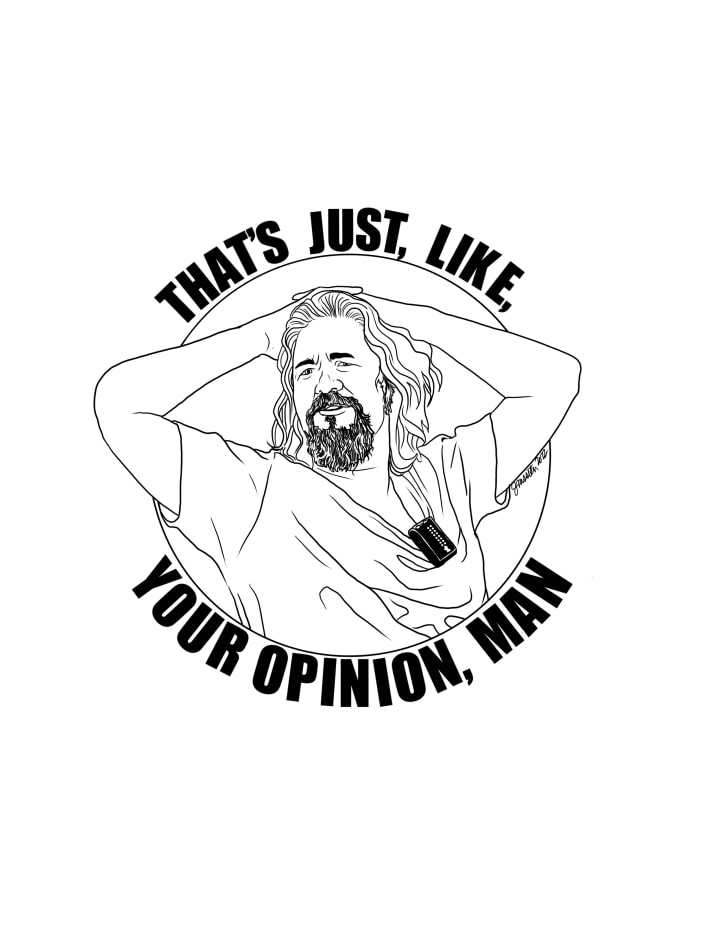 Find my archive of more than 20 years and nearly 2000 movie reviews at SeanattheMovies.blogspot.com. Follow me on Twitter at PodcastSean. Follow the archive blog on Twiter at SeanattheMovies. Listen to me talk about movies on the Everyone's a Critic Movie Review Podcast on your favorite Podcast listening app. If you have enjoyed what you have read, consider subscribing to my writing on Vocal. And, if you'd really like to support my work, consider making a monthly pledge or leaving a one time tip. Thanks!
About the Creator
Hello, my name is Sean Patrick He/Him, and I am a film critic and podcast host for Everyone's a Critic Movie Review Podcast. I am a voting member of the Broadcast Film Critics Association, the group behind the annual Critics Choice Awards.
Reader insights
Be the first to share your insights about this piece.
Add your insights