'Married at First Sight': Will Zach Eventually Move in with Mindy?
Zach did not go with Mindy to their new apartment after the honeymoon.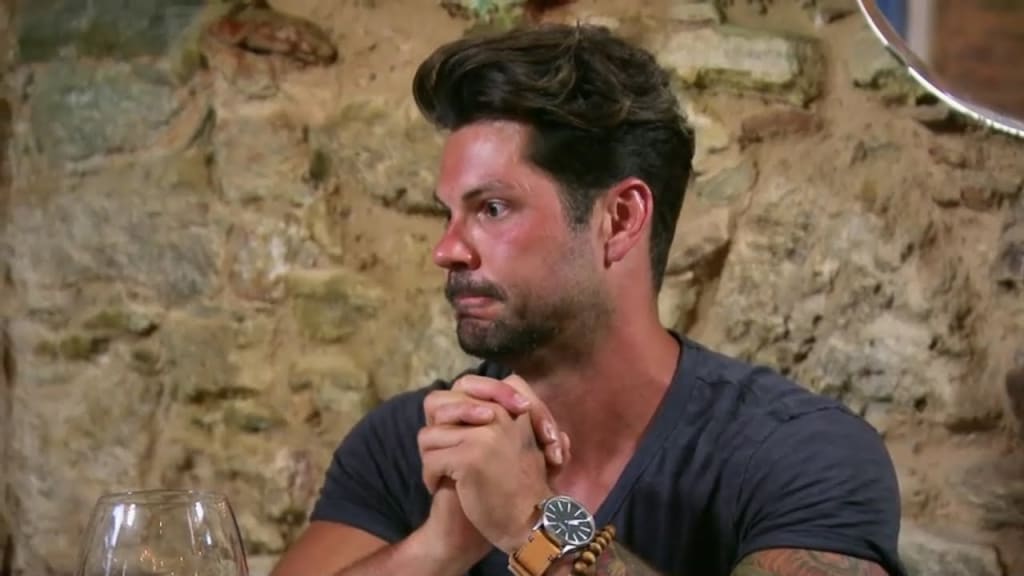 The five couples are back from their honeymoon in Panama. They were given a neutral place to live in the same apartment complex. At the airport, Zach told Mindy that he would be living solo because he wasn't ready to live with her. He went back to her apartment and Mindy went to the new apartment alone.
When Pastor Calvin Roberson talked to Zach one-on-one, Zach did not beat around the bush. He said after spending a week with Mindy, he wants his own space. He said he is not ready to move in with her. Besides, he says it is not healthy for him to do so. He admitted that he is not attracted to her and there is no chemistry between them. He tried to explain himself further by using the proverb, "Absence makes the heart grow fonder." He is thinking that if there is some space between them, he will miss her t0 the point that he will want to be with her. Pastor Roberson told the viewing audience that Zach needs to man up and move in with Mindy because that's the only way he will get to know her.
On the other hand, Mindy is thinking that she and Zach can still make their marriage work. She is holding out hope that Zach will change his mind about her and act like her husband. She said she is committed to the marriage and will do what she has to do to make it work. She told the other wives that the only thing she and Zach have in common is the moisturizer they both use.
Mindy prepared the apartment so it will be ready for Zach if he moves in. Right now, Zach seems to be doing just fine in his own apartment. During the last episode, he was seen in the kitchen cooking and eating eggs.
From his bachelor pad, Zach told producers that the stress of the honeymoon made him decide that he wants his own space after spending a week with Mindy. He added that he has just been going through the motions. He hasn't been his true self and it is leaving him feeling deflated and frustrated. He admits that he is not willing to put himself in that position again, not even for his wife. He concluded, "I don't want to compromise and just try to put on a show." The 32-year-old personal trainer has convinced himself that what he is doing is honest and right.
Will Zach Eventually Move in with Mindy?
No one knows if Zach will move in with his wife. Two of the other husbands stayed about from their wives for a short time. They later reconsidered and went back to them.
On the first night of their honeymoon in Panama, Michael got his own room after he and Meka argued. However, he stayed away only one night. He joined her in their room for the rest of the honeymoon.
When the group arrived back in Washington, DC after the honeymoon, Brandon did not go to the apartment with Taylor. He did show up later with flowers and an apology. They are staying together even though they are having serious problems.
Social Media Reactions
Many people have spoken about Zach's bad behavior on social media. They have called him many negative names and made a suggestion that producers should kick him off the show. They suggested the money that was earmarked for Zach should be given to Mindy. Something like that has never happened in the ten seasons the reality show has been airing.
Not any of the couples on Married at First Sight: Couples Couch had anything good to say about Zach and Mindy's marriage. They did agree that they think their marriage is doomed at this stage of the social experience. They also say they feel sorry for Mindy and can't understand why she would want to be with someone who has admitted on at least three occasions that he is not attracted to her.
Do you think Zach will eventually move in with Mindy? Watch Married at First Sight on Wednesday nights at 8 PM to find out.
tv
About the author
Margaret Minnicks shares articles with readers all over the world. Topics include celebrities, royal family, movies, television, foods, drinks, health issues, and other interesting things. Thanks in advance for TIPS that are sent my way.
Reader insights
Be the first to share your insights about this piece.
Add your insights