Only One Couple Is Not Having Problems on 'Married at First Sight'
Pastor and marriage counselor Calvin Roberson visited all five couples and heard things that caused him to take off his glasses and shake his head in disgust.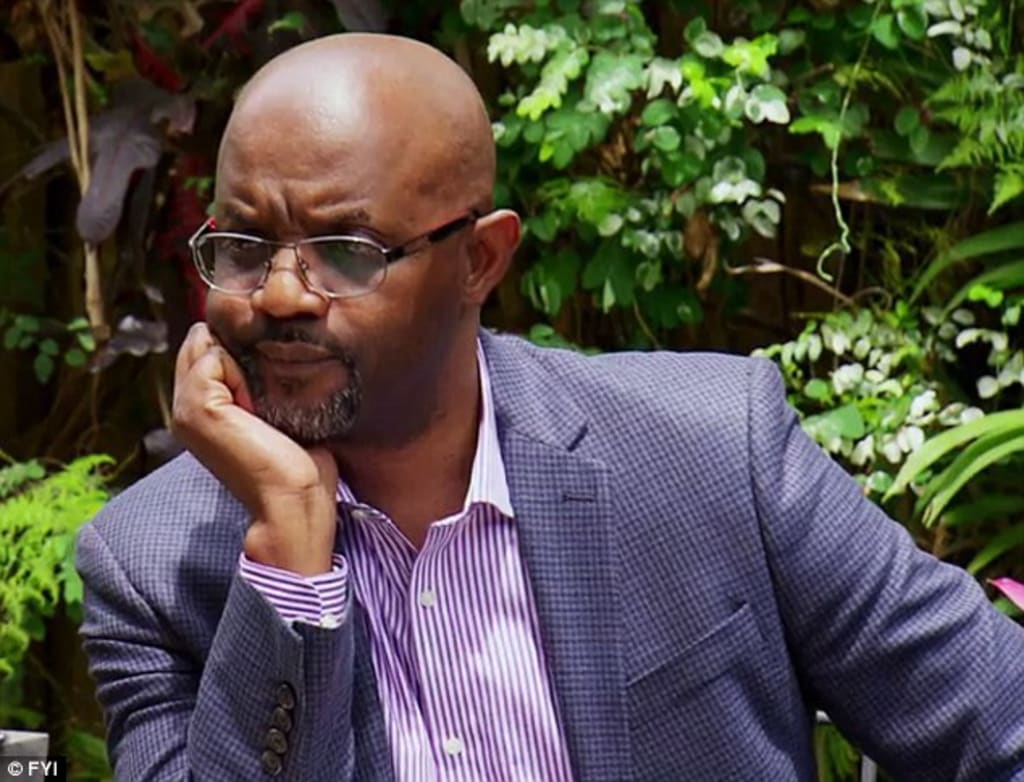 Five couples met and got married at the altar on Married at First Sight. They are back from their honeymoon after spending a week in Panama. Four of the five couples are living in the same apartment complex. However, one husband hasn't moved in with his spouse yet.
Pastor and marriage counselor Calvin Roberson visited all five couples to find out how things are going on in the marriages so far. During conversations with four of the couples, he took his glasses off and shook his head in disgust. Only one couple shared news that Pastor Roberson was delighted to hear.
Austin and Jessica
Pastor Roberson was delighted to find out that Jessica and Austin are making progress in their marriage. The newlyweds displayed how comfortable they are with each other by holding hands during the interview. No other couple did that. Both of them smiled and their body language indicated that they are glad to be married to each other.
Fans agree that they are the only ones the experts matched correctly this season. They might be the only ones who will decide to stay married.
Zach and Mindy
Pastor Roberson had his work cut out for him when he had a conversation with Zach who has not moved in with Mindy. Zach is emphatic about not being attracted to his wife. He has said on three separate occasions that he is not attracted to her and there is no chemistry between them. He did not move into the new apartment with Mindy. He stated he is not ready to do so yet. Besides, he says it is not healthy for him to do so. Therefore, he is living at his own place, and Mindy is living alone. He said he had already spent a week with Mindy in Panama and now he needs his own space. He indicated that he is not ready to share space with his wife.
It is understandable that people on social media are not fond of Zach. They insist he is not on the reality show for the right reason. They doubt if Zach and Mindy will stay married even though she is hoping the marriage will last.
Michael and Meka
Meka insists she cannot trust Michael because he told her the marriage is over if they did consummate their marriage while in Panama. Then Michael insisted he did not tell her that. After they argued, Michael got his own room the first night of the honeymoon and left Meka to spend the night alone.
Unlike Zach, Michael did move into the new apartment with his wife. There seems to be a breakthrough in their relationship. However, it might not be enough for their marriage to survive.
Brandon and Taylor
When the newlyweds returned from their honeymoon, Brandon disappeared from the airport and did not go to the new apartment with Taylor. He did appear later with flowers. He explained that he was tired of being followed by cameras because he is a private person. Therefore, he was rude to the production staff, Taylor and everybody else on the way home.
Pastor Roberson had a one-on-one conversation with Brandon about his behavior. He apologized and promised that he will do better in the future.
Derek and Katie
Initially, viewers had high hopes for Derek and Katie. Now that some red flags have gone up, their fans are changing their minds. There seem to be two big problems looming. Katie admits that she is still attracted to her ex-boyfriend that she broke up with close to the time she got married. In fact, the day before the marriage, the ex texted her advising her not to get married. Katie said there wasn't enough time to process the breakup before she married Derek. She insisted there has been no communication with her ex since she has been married. Even so, Derek said he feels like he is in competition in his own marriage.
Another thing that might be an issue is that Derek said he has never been in love and he thinks it might be six months to a year before he will fall in love with his wife. Katie didn't like that comment about a timeframe at all especially since they were the first couple to admit they had consummated their marriage.